Bellagio is a strikingly beautiful town on Lake Como, but it can be expensive to stay as it is very touristy. On our final trip as residents of Europe, we scored cheap Ryanair tickets from Dublin to Italy. You can fly cheaply to the medieval town of Bergamo and be and hour from Milan and the Italian Alps. Here is how we planned our trip to experience Bellagio, Italy cheaper.
Week in Lombardy
We spent a week in the Lombardy province of Italy. During that time, we stayed 2 nights in Bergamo, 2 nights in Milan and 2 nights in Lecco. In Lecco, we had a lovely room at HLL Hotel Lungolago with a balcony overlooking Lake Como and the Italian Alps. Charming rooms in Lecco cost half the price of accommodation in Bellagio.
Lake Como
The beauty of Lake Como lies mostly in the awe inspiring natural beauty of the snow capped mountains that mingle with many picturesque Italian villages on the lake. So it doesn't matter which lakeside town you stay in, especially since the towns are well connected by trains and ferries.
Bellagio
Bellagio is a gorgeous town, but jam packed with American tourists (though some might find this comforting). When walking the narrow streets of Bellagio expect that for every Italian conversation, you'll hear an equal number of American ones. So if you want to avoid this, do not stay in Bellagio, especially since it's expensive. But Bellagio is absolutely worth swinging by for at least a few hours, as we did.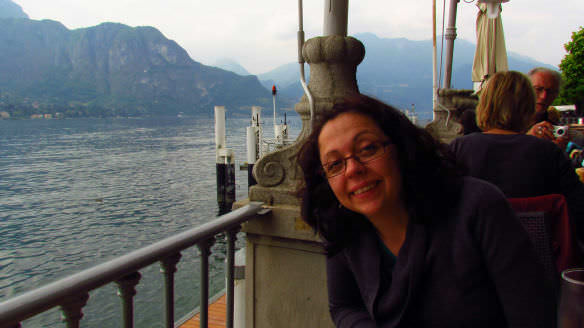 Lake Como Ferries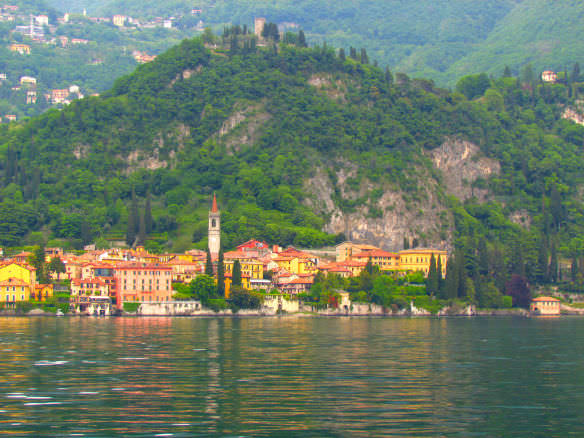 During summer, ferries run daily from Lecco all along wishbone shaped Lake Como. But on weekdays during the offseason it's just a short train ride from Lecco to the beautiful town of Varenna, which would make for an amazing stay for a honeymoon, anniversary or special occasion. From Varenna it's just a short ferry ride across the lake to Bellagio and Menaggio (which we unfortunately didn't have time for, but it looked beautiful from the ferry). The ferries run regularly and it's a stunning ride. If you rent a car while in Lake Como, which would be wonderful, the ferries are also equipped to transport your vehicle.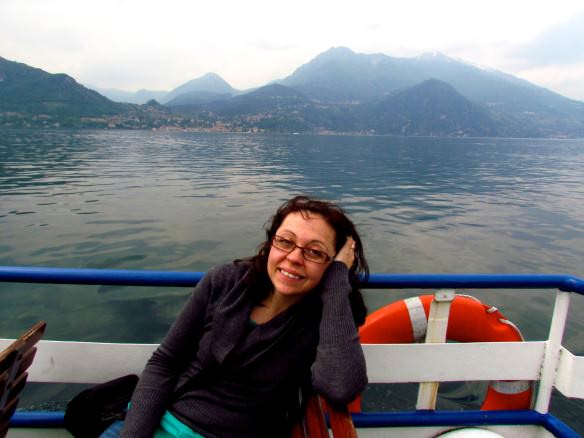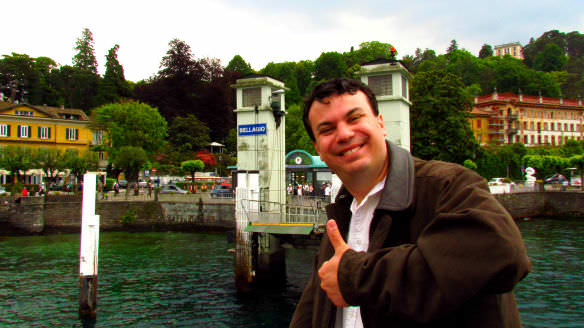 Fly Into Bergamo Airport Cheap on Ryanair
Lake Como is one of the most stunning areas we've ever visited and we highly recommend it if you haven't been. If you access Lake Como via Bergamo airport, we also highly vouch for that town. Bergamo's old town is fantastic and we enjoyed the best overall food of our trip there as it's not touristy enough to warrant many restaurants serving overpriced and mediocre food. In Bergamo you can eat wonderful meals in the beautiful piazzas and have vistas overlooking the town and surrounding mountains for good prices!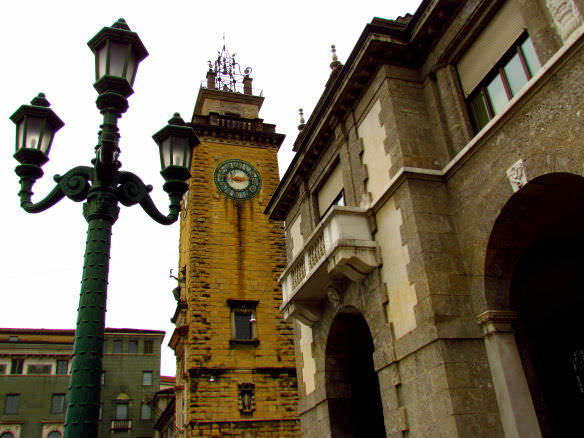 Bellagio Hotels
Bellagio has some magnificent hotels. So if you're looking to splurge on a romantic getaway, here are a couple great choices!
Hotel Belvedere is an excellent hotel in Bellagio. It has great amenities to unwind – including a pool, sauna, Turkish steam bath and jacuzzi. Comfortable rooms and onsite terrace dining feature stunning views of Bellagio, Lake Como and the Italian Alps.
Grand Hotel Villa Serbelloni is ideal for a romantic getaway in Bellagio. It has been a luxury 5-star hotel since 1873. The grand hall, Salone Reale, is adorned with splendid chandeliers made with Murano glass. The property impresses guests with lavish staircases and fresco ceilings. Relax in their gardens, indoor and outdoor swimming pools and a spa with beauty center. The property offers gorgeous views of Lake Como and the Alps.
Disclosure: This article contains some affiliate links. We receive a small commission at no extra cost to you when you use them. Thanks for using them when you can!