Located in the Lombardy region, Bergamo is a charming city less than an hour by train northeast of Milan. Città Alta, Bergamo's older upper district can is encircled by Venetian walls and features cobblestone streets. Its home to the Romanesque Basilica di Santa Maria Maggiore and the grand Cappella Colleoni, a chapel with 18th-century frescoes by Tiepolo. The city cathedral, Duomo di Bergamo, is another remarkable highlights of this underrated Italian town.
Our final trip as six year residents of Europe was to Bergamo. Sicily was our first choice, but the flight schedules did not work out as well. We flew Ryanair from Dublin to Bergamo because the plane tickets were very cheap. We ended up falling in love with the beautiful Lombardia region.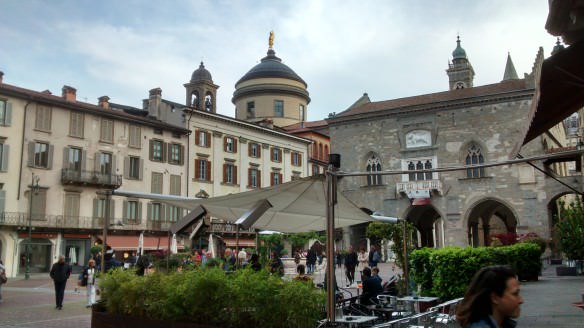 Bergamo Hotels
We stayed 2 nights in Bergamo at a small bed and breakfast called
B&B Bergamo Romantica
. While the breakfast is basic, the rooms are extremely cute and comfortable. Rooms are individually themed.  We stayed in the Romeo and Juliet room, featuring pretty art work and a sizable balcony. While the view from the balcony isn't spectacular, this is a great place to stay for the money.
Milan and Lake Como
After spending 2 days in Bergamo we took the train to Milan and spent 2 days there before continuing on to Lake Como by train. It's an hour on the train between Bergamo, Milan and Lake Como. We stayed 2 nights in the town of Lecco on Lake Como and used it as a base for exploring the beautiful nearby towns of Varenna and Bellagio. Afterwards, we returned to Bergamo and flew back to Dublin.
The entire week was wonderful and filled with stunning scenery and great espresso everywhere, but the best food we ate was in Bergamo. We also drank the best Italian craft beer of our trip there. Though in Italy we typically stick with wine.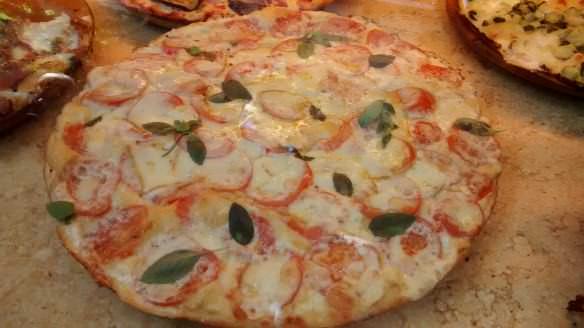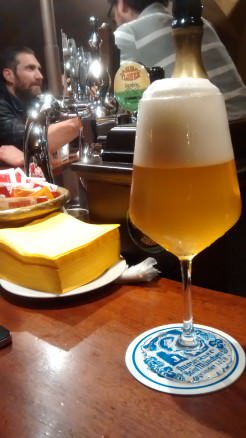 Our Milanese Friend Warned Us
An Italian friend from Milan warned us that we probably wouldn't get the best food in Milan because we're tourists. And yes, that would typically be the case anywhere if you don't do your research to know where to go and what to avoid. But even at a Milanese eatery filled with locals, we were given meals that tasted like they came from a microwave. Special meals just for tourists? This was never the case in Bergamo, which isn't overwhelmed with foreign tourists in May like many other Italian towns. On our visit to Bellagio it seemed that 50% of the people walking the streets were Americans.
Beautiful Architecture in Bergamo
For food, beauty, architecture, art and tranquility you can't go wrong spending 2-3 days in Bergamo. You could easily spend an entire day in Bergamo just church hopping. The town has an abundance of stunning churches with ceiling frescoes that are reminiscent of the Sistine Ceiling at the Vatican. Another fantastic thing about church hopping in Bergamo is that admission to all of the beautiful churches is free and not packed with tourists.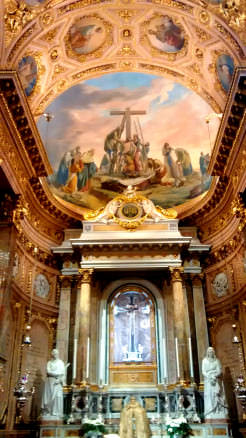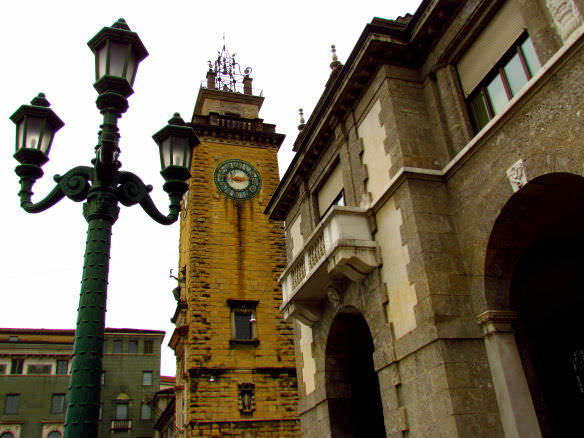 Great Places to Eat In Bergamo
While some meals were better than others, we never ate a bad meal in Bergamo. We were really impressed with the food, wine and prices at
Bar Flora
, located in the picturesque Piazza Vecchia. In more popular Italian cities like Venice, Rome and Florence the equivalent meal in a beautiful square would cost a pretty penny (and sometimes, not even be very good). And while Bergamo's pizzas may not be as famed or quite as delicious as its birthplace in Napoli, the pizzas we ate were still pretty damn good, in a couple beautiful settings like
DaMimmo
, which has a diverse menu and is perfect for a romantic dinner.
Bergamo: Upper and Lower Town
Bergamo has a modern lower town and a medieval upper town. Accommodations in the upper town are more expensive because that's where the bulk of tourists go. We stayed in the lower town and took the vernacular train to the upper town. But if you spend a few days in the old town, don't dismiss the lower town as there's still some great areas to explore.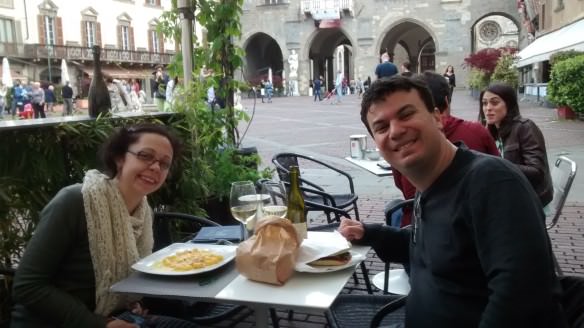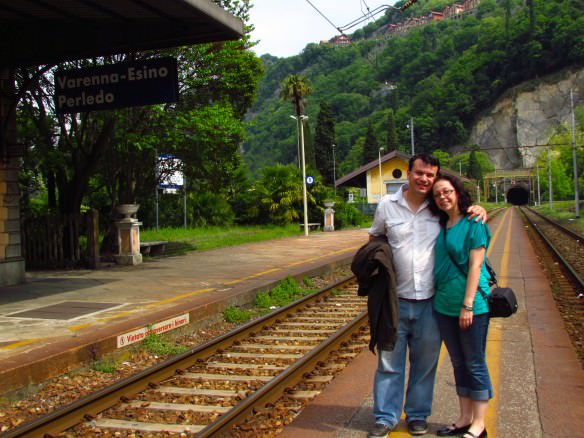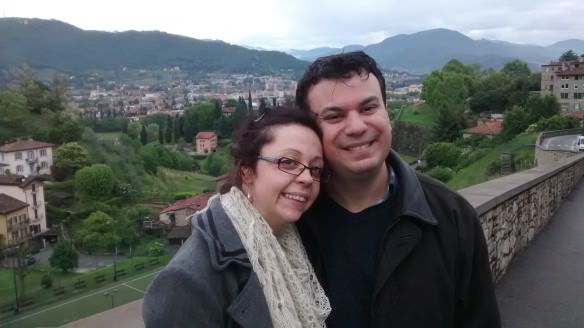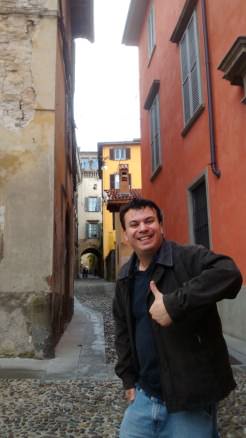 If we could replicate our week in Lombardy we probably wouldn't do anything different. Maybe we'd stuff ourselves with even more pizza. For a week in this region, consider dividing your time between Bergamo, Milan and Lake Como. This may seem fast paced for some, but these towns are only about an hour apart. It's not too difficult to navigate the trains and ferries to have a great time with minimal hassle either.
More Places to Visit in Lombardy
This is an area of the world we'd love to return to someday. Maybe we would add a different lake to the itinerary, like Lake Iseo, just east of Bergamo or Lake Lugano in Switzerland. Both would be fantastic trips!
Have you visited the Lombardy region of Italy or are you planning a trip there? Leave a comment below and let us know! You can also email me at alex(at)wanderlustmarriage.com if you have any questions about planning a trip to beautiful Italy!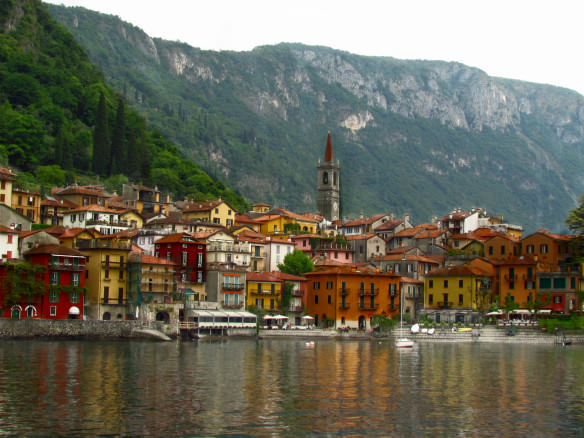 Disclosure: This article contains some affiliate links. We receive a small commission when you book or sign up through certain links and it costs you nothing extra. When it suits you, please use them, as it helps maintain this site!