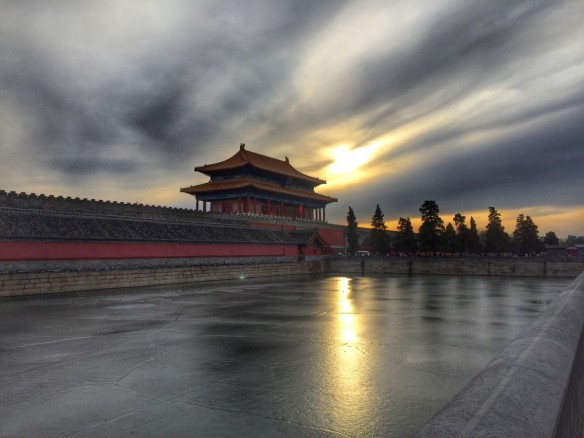 Did you know that you don't need a tourist visa for China if you plan a short trip carefully? Since 2013, in an effort to open the country to tourism, the Chinese government has implemented a free 72-hour transit visa rule. Though the rules have some major restrictions, in that you cannot change planes in China and must then be traveling on to a 3rd country within 72 hours. But another great thing is that you can actually utilize the 72-hour visa multiple times (meaning you can book two roundtrip tickets, which is what we did). We knew we needed to be organized when we left Boston for Beijing via Chicago, before then traveling to Australia, but were absolutely appalled by the way American Airlines treated us.
Upon arrival at the American Airlines check-in desk at Boston's Logan Airport we were told "you need a tourist visa for China." We said, "no we don't, here is the print out of our ongoing Air Asia flight from Beijing to Melbourne via Kuala Lumpur, we're using the free 72-hour transit visa". "You need a tourist visa for China" was again the reply, like they hadn't listened to a word we said. There was a steady back and forth of repeated dialogue and shrugging of shoulders on their end. "Can you please check with someone else" we pleaded? "No" they replied. "No, seriously???" We could not believe that the American Airlines staff were actually against putting us on the airplane from the moment we arrived. 
So the onus was on to actually call other unhelpful American Airlines staff members from our own cell phone because they refused to ask a superior about rules they did not know, understand, or have any interest to comprehend. Big deal, American Airlines only sells plane tickets to China so why would they need to bother knowing the Chinese laws regarding travelers right? One staff member even pretended to research the rule saying, "the law regarding the 72-hour Chinese transit visa changed January 21st. You can't fly to China but we do sell plane tickets for Australia." We were seriously concerned because American Airlines staff were leading us to believe we could not travel to China and would need to pay a lot extra if we wanted to visit Bell's family in Australia, meaning we'd be out thousands of dollars!
Bell was crying and I was seriously panicking. American Airlines had us believing that we'd somehow royally screwed up. But their staff members stories kept changing so we had a gut feeling we were still right and to persist that we knew the law and were organized. During our 45 minute hold up at the check-in counter, which almost had us miss our flight to Chicago and subsequently the ongoing flight to Beijing, we heard it all.
From lies to outrageous stories, AA staff members were looking for any reason possible to not put us on the plane. Eventually they produced a complicated print out of the visa requirements published by IATA (International Air Transport Authority) only because they thought it showed definitive proof that we could not fly to China. But in fact, a few paragraphs down, the form stated:
A visa is required, except for Nationals of USA holding confirmed onward airline tickets to a third country, if arriving in and departing the same city: at Beijing (PEK)… for a max. transit time of 72 hours….
"Here, look" we said…repeatedly. After having to underline the key words, they decided to skeptically clear us to fly. "What if you decide to stay in China" they said. "One guy got sent back last week" another said. Their behaviour was not only unprofessional, but one of the most outlandish spectacles we've ever encountered in our travels. Upon receiving our boarding passes they even said "next time get the visa."
American Airlines held us up for so long at check-in that we had to plead with security to let us jump the line and I found myself relieved to be putting my belt back on at the gate. This after having to run through Logan Airport holding my pants up. A fellow passenger who witnessed the spectacle high fived us saying "Yeah, you guys made it! I can't believe the way they treated you."
We were both sick to our stomachs but relieved we made the flight to Chicago. But even though our boarding passes said "Docs Ok" all passengers were told in Chicago to have their passports open to the page with their Chinese tourist visas. The American Airlines gate agent held up boarding the plane to Beijing for over 5 minutes because he needed to double check the 72-hour transit visa with a superior. Seriously, after fighting for 45 minutes to clear our documents in Boston? But again, American Airlines only sells plane tickets to Beijing from the USA, so why would they know the laws regarding tourist visas to China for Americans? Though worrisome for 5 minutes, the incident in Chicago was far less of a spectacle than in Boston and we were allowed to board the plane for Beijing.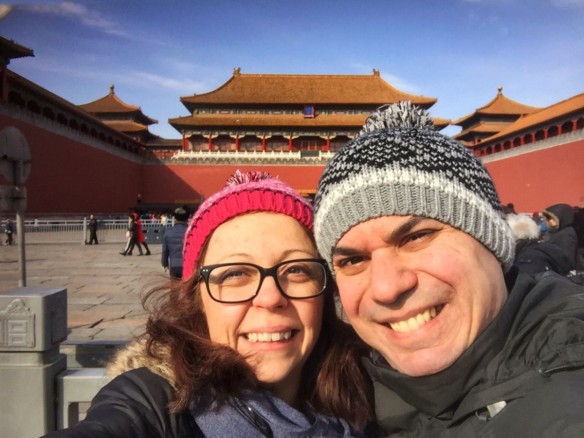 My stomach never settled on the 14 hour flight from Chicago to Beijing because of the way American Airlines treated us before boarding. While the flight crew on board were pleasant and efficient, the in-flight entertainment selection was limited. Given the ordeal, we probably should have flown with the Chinese carrier Hainan Airlines, which now flies from Boston to Beijing direct and the tickets were actually a little cheaper than American Airlines for our dates (we didn't because we'd read some poor reviews).
Upon arrival in Beijing's airport we were directed to a special line to have the 72-hour transit visa processed. The Chinese immigration officer asked to see our ongoing plane ticket out of Beijing within 72 hours, which we produced, along with our hotel reservation. If you make a hotel reservation before arriving in China, the hotel staff will process your information with the local police station after you check-in. If you stay with a friend or in an apartment, it's your obligation to register with a local police station within 24 hours of arrival in China. This is very important so you don't encounter any problems with immigration leaving China (which we didn't).
We'd never believe that Chinese immigration would be a breeze compared to checking in with American Airlines for our flight to Beijing. On top of this, we filed a formal complaint with American Airlines, as per the request of American Airlines Twitter staff, only to receive an automatic response that could be given to anybody that complains about rude staff members, not even offering us a complimentary cocktail on our flight home. Then American Airlines Twitter staff continued to toy with us, encouraging us to waste more of our time by re-submitting the complaint form again manually, which we did not, as we provided them the reference number to follow up. In a nutshell, American Airlines knowledge of visa requirements to China and customer service is the opposite of #AAwesome.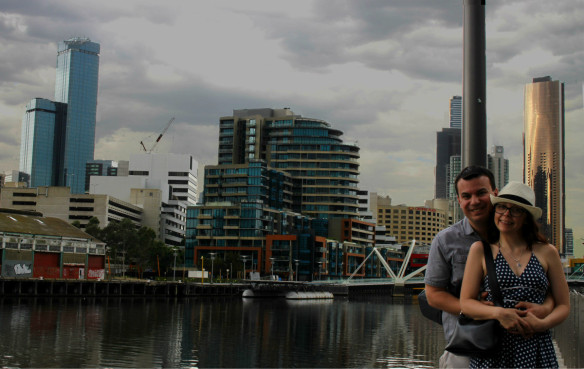 Update March 4th, 2016: We had no problems returning to Beijing for our second 72 hour transit stop with Air Asia from Melbourne. Their check-in representative was professional and again we encountered no problems with Chinese immigration and just returned home to Boston. In fairness to American Airlines staff, the flight crew were very friendly from Beijing to Dallas and the plane was a 787 Dreamliner that offered much better in-flight entertainment than the Chicago-Beijing flight. But for weeks, American Airlines Twitter representatives continue to state that our comments are being forwarded to their leadership team but nobody from their leadership team has bothered to contact us, leading us to believe that this could unnecessarily happen again to others. We want to get our message out there so other travelers are not treated in the nightmare fashion we were when they have their paperwork in order and are following proper guidelines.
Update: July 25th, 2018: China now offers a 144 hour free transit visa to cities like Beijing and Shanghai!
Where to Stay in Beijing?
First you'll probably need a place to stay in Beijing and we highly recommend staying at the Inner Mongolia Grand Hotel. This is a fantastic valued 5 star hotel that's very comfortable and nicely decorated. Don't stay in a western chain that will be decorated the same as a hotel in Chicago or London if you don't have to.
If that's booked, we also recommend the Prime Hotel Beijing which is another 5 star hotel centrally located in the Wangfujing district of Beijing. We stayed there our second visit to Beijing because the Inner Mongolia was booked. It's also a very nice hotel but the beds were a little firm for our liking. Beautiful rooms and nice amenities otherwise though.
You can possibly book either hotel with free cancellation to hold the room and then cancel later if your plans change.
This article contains some affiliate links. We receive a small commission when you book or sign up through certain links and it costs you nothing extra. When it suits you, please use them, as it helps us help you with your travels!