Rental homes are a fantastic option for the ultimate vacation. They can offer you and your family the space you need to spread out and relax. Unlike most hotels, you will have the option of additional privacy, free parking, multiple bedrooms and a full kitchen! All of these positive aspects can leave you feeling like you could spend quite awhile in your vacation rental. You can spend a week in your rental home or several months, but no matter what, you want it to feel like home. Check out these ideas to make your vacation home feel nice and homey.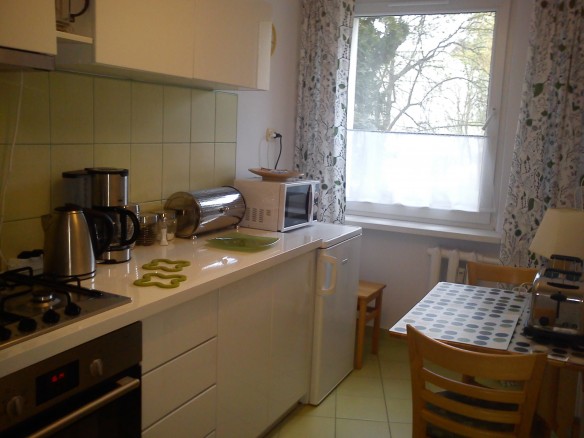 A Touch of Décor
Vacation rentals listed on sites like Airbnb are often decorated with obscure paintings of seagulls and mountains. Make it feel like home by bringing some of your own decor along. A small family picture in a frame would be simple to pack and makes for a nice touch on a bedroom nightstand. Maybe you don't want to bring framed pictures and family photo albums on your vacation, but a bouquet of fresh flowers would instantly brighten up your vacation home. Pack a vase if your vacation rental doesn't have one stocked, then visit the local farmers market and pick up a beautiful floral arrangement.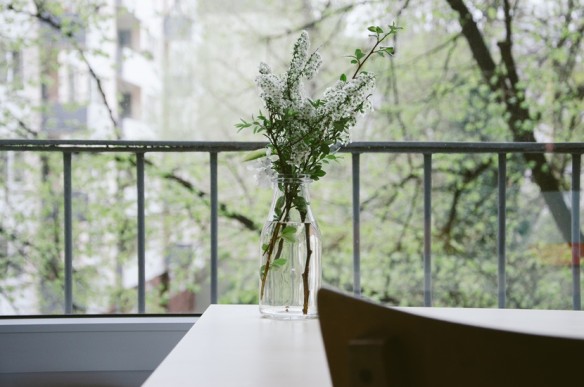 Your Own Bedding
You might want your vacation house to feel more like a home, but not necessarily your actual home. Adding some unexpected color to your rental could be a welcomed change! Use a different color scheme or theme to make your temporary home feel fun and refreshing. Bring a bright throw pillow or rug. Or you could pack a vibrant colored blanket to use on the sofas in your vacation home. If your actual home is not a restful place, you want to make sure your vacation home is relaxing. A change in color could do just that!
Your Favorite Scent
Living in a different home brings on a whole myriad of new – and maybe unpleasant – smells. Bring your favorite scents from home. You could diffuse essential oils, such as lavender. Or bring a candle to light when you arrive. Scents bring back memories and elicit feelings, so make sure your vacation rental makes you feel great.
Unpack Right Away
Nobody likes living out of a suitcase.  A holiday property will most likely have a place for you to store your clothing, so go ahead and hang up your dresses and jackets, fold up t-shirts and jeans and put them in drawers. This is also an easy way of grabbing what you need without rummaging through your luggage. You'll know exactly where your bikini is!
A Home-Cooked Meal
Nothing says 'home' like your favorite meal. Find the local grocery store and stock up on the ingredients you need to cook your meals at home. This will save so much money if you eat at your vacation rental, rather than going out to eat every night!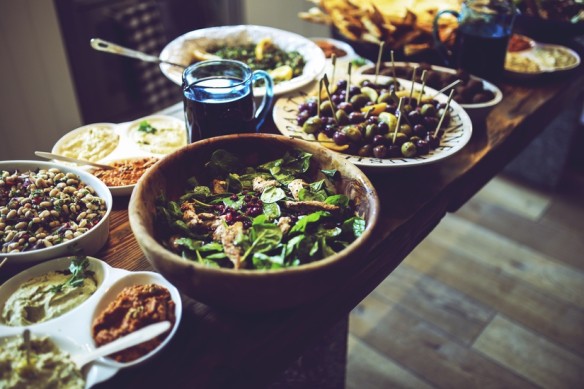 A Vibrant Splash of Color
It's always a great feeling when you climb into bed after a long day. Bring that feeling along with you on vacation by packing a comforter or quilt you love. Pillows are also a must-have. Sometimes you just need your own pillow to feel at home! It will definitely come in handy on a long car drive, too.
These are just a few tips to help you relax on vacation. It's so easy to make your vacation rental feel more comfortable and enjoyable, especially since you cannot always rely on perfectly warm and rain-free weather! What things do you bring along on vacation to make you feel at home?
Kacey Mya Bradley is a lifestyle blogger for "The Drifter Collective." The Drifter Collective is eclectic lifestyle blog that expresses various forms of style through the influence of culture and the world around us.
Kacey graduated with a degree in Communications while working for a lifestyle magazine. She has been able to fully embrace herself with the knowledge of nature, the power of exploring other locations and cultures, continuously building her strong love for style while communicating these endeavors through her passion for writing and expression. Her love for the world around her is portrayed through her visually pleasing, culturally embracing and inspiring posts. 
You can follow Kacey Mya Bradley on Pinterest!