Two time Irish Journalist of the Year Conor O'Clery was born in Belfast during the 1940's and spent 33 years as a reporter for The Irish Times, Ireland's most distinguished newspaper. Mr. O'Clery served as The Irish Times first Bureau Chief in Moscow, and subsequently opened staff offices in Washington, Beijing and New York City. He also served as a foreign correspondent in London for 5 years.
Two-Time Irish Journalist of the Year
Conor O'Clery was first named Ireland's journalist of the year for his coverage of the Soviet Union in 1987. He won the award again for his firsthand coverage of 9/11, which he agonizingly witnessed and reported on from his Battery Park office, 3 buildings away from the Twin Towers, powerless to stop them from tragically crumbling before his eyes. That day, and in the days that followed, Ireland was mesmerized by what Mr. O'Clery had to say, and he felt a sense of duty to report the dramatic events to his country.
An Interesting Youth
Conor had a unique brush with history at the age of 3 as "watching American soldiers rehearsing for the 1944 Normandy landings on the beach in Newcastle, County Down" was his favorite childhood memory. At the end of high school he started his own local publication called the 'Hilltop Herald,' which he had to quickly drop before finding his calling again some years down the line with The Irish Times (take note aspiring writers).
Witness to Major Historical Events
With The Irish Times, when there was a major international event, Conor was there. Along with New York Times foreign correspondent Bill Borders, they were the first international journalists to cross from Pakistan into Afghanistan in January 1980 after the Soviet invasion of Afghanistan. Conor was back in Afghanistan in 1988, as the United States government had assisted Islamic fundamentalists in kicking the Soviet regime out of the country.
Conor was there when the Shah of Iran fell in 1980. When Saddam Hussein later invaded Iran, Conor was in Baghdad and traveled to the border of Iran with Iraqi military personnel, where he was nearly killed in an aerial bombing (one of several close brushes with death). When Pope John Paul II made a historic first ever papal visit to Ireland, flying from Rome to Dublin in 1979, Conor was on the airplane. He even witnessed the burning of Mahatma Ghandi's house museum in South Africa in 1985 during major apartheid riots that pitted Blacks against Indians during the struggle for equal rights.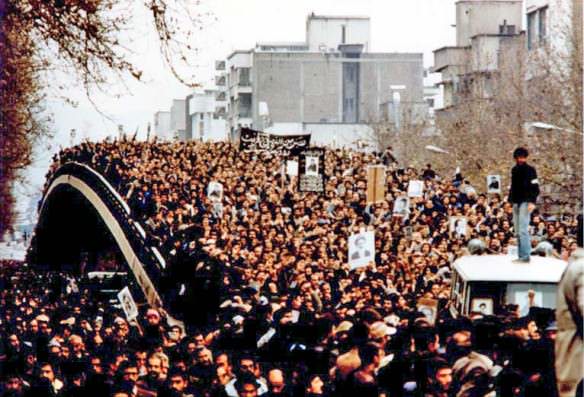 First Irish Reporter to Interview President Bill Clinton
Conor was the first Irish reporter to have a one-on-one interview with President Clinton while in office, which he did 3 times. He's written 8 books, including the exclusive authorized biography of perhaps the greatest philanthropic story of the last century, in 'The Billionaire Who Wasn't: How Chuck Feeney Secretly Made and Gave Away a Fortune.' All this, and he even has a Wanderlust Marriage tale of his own, as he met his Armenian wife Zhanna while residing in Moscow during the late 1980's.
Dublin Cafe Interview
Conor's memoir 'May You Live in Interesting Times' is an excellent fast paced read, shifting back and forth between tragedy and humor.  It was an absolute privilege to sit down with Conor O'Clery over coffee for an interview for this website. He even has his own wanderlust marriage story to tell.
Alex Kallimanis-
Of all the great cities in the world you've lived in, which was your favorite?
Conor O'Clery – Moscow, because there was so much happening while I was there and the end of the Cold War was a golden time for journalism in Russia. This was a period where journalism was free from government intervention, free from business interests and free from the pressure of editors and readers.
Alex Kallimanis- What were your favorite and least favorite things about life in the Soviet Union, which you covered as it transitioned into Russia following the breakup of the Union?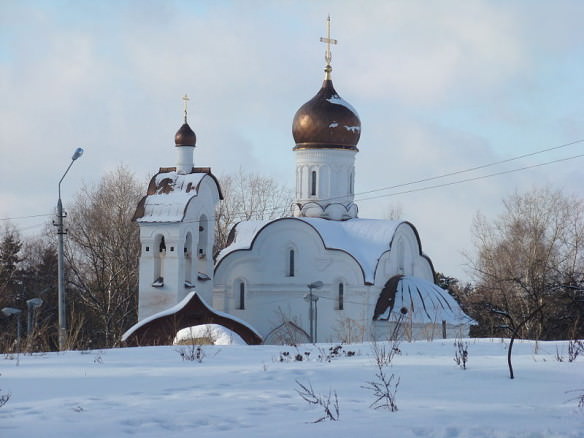 Conor O'Clery – Communism brought literacy to everyone. Afghanistan has mass illiteracy, but in neighboring Tajikistan, everyone can read and write. And I loved the climate. It was easy to ski where you wanted. When we lived in Washington we went out to the countryside to ski and saw no trespassing signs everywhere. In the USA you have to go to specific places to ski….The level of culture and education was very high in Soviet Russia. I fell in love with the town of Peredelkino. It's where Boris Pasternak wrote Dr. Zhivago and where I proposed to Zhanna.
My least favorite thing was that bureaucrats in Soviet Russia were very rude. They were very contemptuous of the people. My father-in-law spent 4 years in jail for trying to sell his car at a profit. I also didn't like the system of apartheid in Moscow. You couldn't change the rubble on the international market because it was viewed as being worthless. A few Western stores accepted hard currency so we could buy things like Swiss cheese, but the locals could not."
Alex Kallimanis- Of the two American cities you lived in for 5 years a piece, Washington and New York, which did you prefer?
Conor O'Clery – Washington. I liked the lifestyle of suburban Washington where dinner parties were the preferred method of getting together. New York was totally different. You met people in restaurants so there wasn't the same level of intimacy. But people also lived greater distances from each other in New York. In Washington everyone had a car and lived in the northwest suburbs….Washington was more laid back. Kennedy didn't like Washington though, he once said that it 'had the elegance of a northern city with the efficiency of a southern town.' When I once quoted this in a story, my editor thought I quoted it backwards.
Alex Kallimanis- Tell us about meeting your Armenian wife Zhanna in Moscow?
Conor O'Clery – I needed to learn Russian to do interviews on the streets and a Scottish colleague introduced us in 1987. Zhanna was doing her PhD at the time…After she finished she moved to Siberia where her family was living. I wrote her letters in Russian begging her to marry me. She eventually came back to Moscow and we got married in 1989.
Stay tuned for the second installment of our interview with legendary foreign correspondent Conor O'Clery to come in the near future. In the meantime, check out some of his award winning books for sale on Amazon. And if anyone has their own question for Conor, please leave it in the comments section and we'll see if we can have it added to the second segment.
Update: We thank our readers for the great questions, which Conor O'Clery has answered for the final segment! To read the rest of the interview click here.