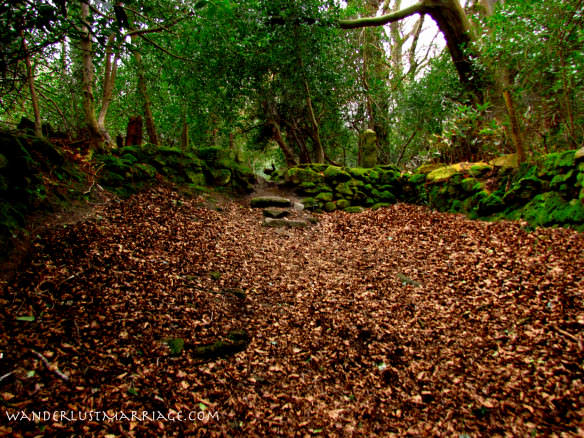 We've lived in Dublin for over two years and have written a few posts about great day trips in the area. Along the coast you can catch the DART train (Dublin Area Rapid Transport) either north or south for wonderful seaside hikes in either
Howth
or
Bray
. We recently discovered another great day trip that involves hiking the Wicklow Mountains, with an awesome view of all of Dublin and the surrounding coast. The views were fantastic and reminded us a little of hiking up
Arthur's Seat in Edinburgh
, but a little further out and with far fewer people doing the same thing we were.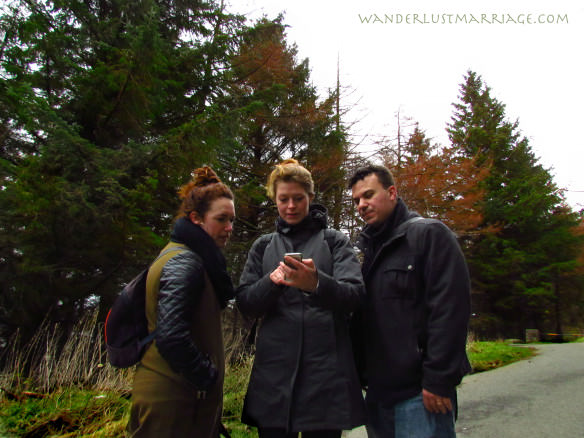 To hike the Wicklow mountains where you can get an almost equally amazing view of Dublin, you can simply catch
Dublin Bus
number 44 to the town of Stepaside. Pocket Earth app will guide you with secluded trails of the area. We did this hike with a Dutch friend and her cousin and for most of the hike we were the only four people in site on a Saturday afternoon, and the weather was decent (by Irish standards).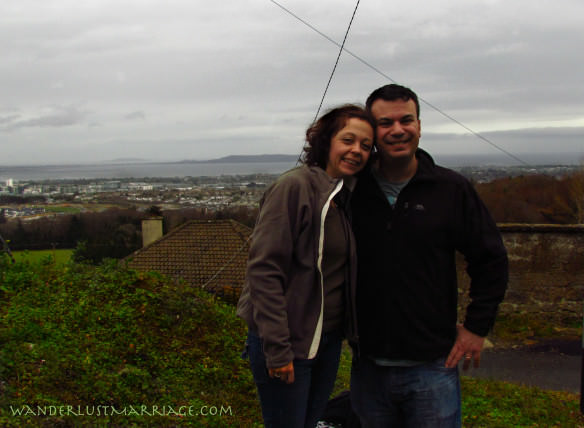 Walking through moderately steep rugged dirt paths, we were enveloped in quintessential Ireland. With many tall trees and stones covered in bright green moss, one might wonder if there could be a wee leprechaun lurking somewhere. We also encountered some lovely thatched roof cottages dotting the area, which could be mistaken for something from the Shire in 'Lord of the Rings.' From many vantage points, we viewed stunning scenes of Dublin and the surrounding coast, including Howth Summit off in the distance. We couldn't believe it took us so long to make this lovely day trip- but sometimes this happens when it's your own backyard and you find other hikes that you love and want to do again with guests.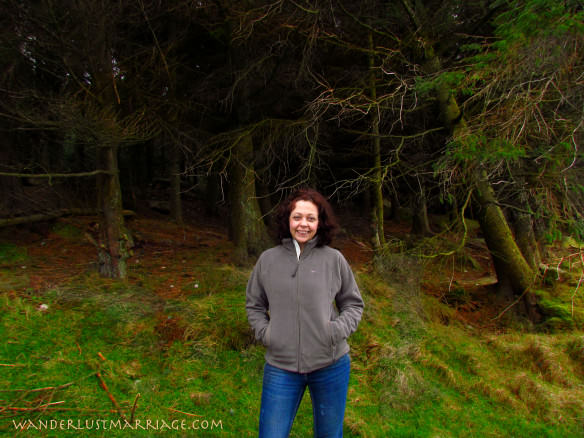 Part of our motivation for trekking out to the mountains in February was so we could test out our new Trespass fleeces from
Silverfox Travel and Outdoors
. And overall we both liked our jackets. Bell received the Moca Snowball fleece, which is very lightweight and packs up tight, though you wouldn't want to be stuck out in extremely bad weather with this jacket. But with a few layers underneath, she was cozy at 8 Celcius (46 F), but would need something heavier in temperatures lower than 6 Celsius (43 F) as it isn't well fitted and can be a little breezy. During our hike it drizzled, but the jacket was dry in no time, definitely handy in Ireland! For £23.99 ($40USD) it's a good jacket for hiking on those difficult to know if you'll need a jacket day due to being very lightweight.
Alex received the Tresspass Dangle fleece, which is a slightly heavier jacket compared to the Moca Snowball fleece. It's lined for added warmth, has a great drawstring around the bottom to prevent drafts, and includes 3 handy pockets on the outside. It has a 2000mm waterproof rating and with a couple extra layers underneath, it could provide comfort down to around 3 Celsius (37 F), though Alex is originally from Florida so he gets cold easily, so temperatures thresholds definitely vary on the individual. But the jacket is very soft, really comfortable and lightweight for the warmth it provides. For £29.99 ($50.00 USD), we feel it's a good deal as it's a good quality jacket and price wise we can't do better in the shops in Dublin.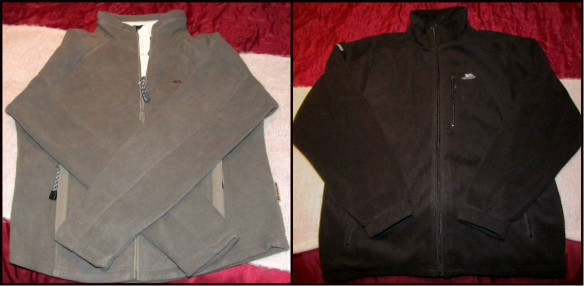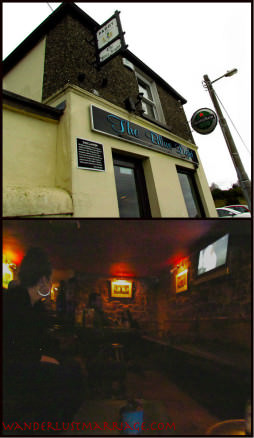 After our hike we'd worked up quite a thirst for some brews and visited a pub recommended to us by local Dubliners when up in the Wicklow Mountains- the
Blue Light Pub
. Don't go to this place expecting to find any Irish craft beer (which we love) but it's a quintessential rural Irish pub to grab a few pints of Guinness. And it's not at all touristy like Johnie Foxes, which buses out of towners up the mountain, though the downside is that the Blue Light pub doesn't serve food. We were starving and needed to leave before the traditional Irish music started and had to walk 15 minutes down the road to find another pub serving food (but you can have them ring a taxi if you'd like).
It was a fantastic day hiking the Wicklow Mountains and we highly recommend this hike for outdoor lovers!
Where to Stay in Dublin?
You'll typically find the best hotel deals on booking.com. Book hotels in advance that offer free cancellation! Families especially will find the best deals on short term apartment rentals. If you've never used Airbnb, sign up here and receive $40 credit off your first stay! Here are hotel, B&B & hostel recommendations:
Luxury:
Shelbourne Hotel is Dublin's most historic luxury hotel, as several US Presidents and many foreign dignitaries have stayed there. They have a wonderful cocktail lounge and fantastic dining options. Even if you're not a guest, swing in for high tea and enjoy a lovely view of St. Stephen's Green.
Mid Range:
O'Callaghan is a small chain of centrally located, comfortable hotels with good breakfasts. Trinity College often puts job applicants and guests up in these hotels. We stayed at O'Callaghan St. Stephens Green when Bell interviewed for her postdoc position at Trinity College and highly recommend it.
Budget:
ABC House Dublin and Egans House are quintessentially Irish bed and breakfasts a little outside the center of Dublin. They both offer reasonable comfort for those that don't want to spend a lot to sleep. We spent a week at ABC House Dublin while searching for our apartment when we first moved to Dublin. And we've stayed at Egans House on multiple occasions.
Backpacker: 
Generator Hostel is conveniently located right next to the Jameson Distillery (fun!) and is part of a reputable chain of hostels in Europe that are known for being clean and having a fun atmosphere.
Planning to visit Ireland and have questions?
Email me at [email protected] and I can assist you! We lived in Ireland for 2 and 1/2 years and know the country well.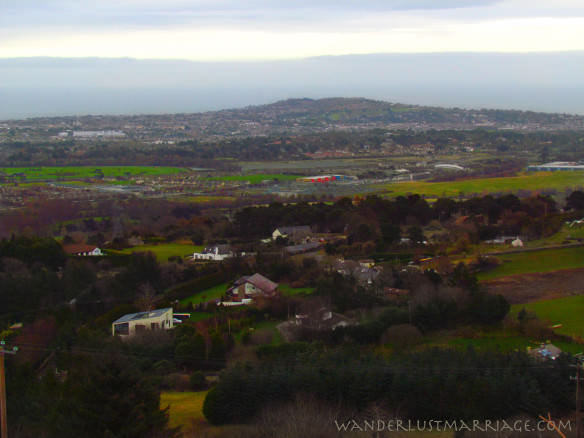 Disclosure: While we received our Trespass fleece jackets free of charge from Silverfox Travel and Outdoors, we did not receive any payment and our opinions written here are, as always, honest ones. Silverfox Travel and Outdoors offers a wide range of products that ship from the United Kingdom. Also, this article contains some affiliate links.