---
Florida is a vacation paradise with a lot to offer visitors of all ages. As someone who grew up in the state and went to university at UCF, I can also attest that it is a lovely place to live. We recently made the decision to relocate back to Florida, and bought a house for the first time! We previously spent 4 years living in downtown Silver Spring, Maryland, just two blocks from the boundary of northwest Washington, DC. During our time there, I wrote a lot of articles on great places to visit in the Mid-Atlantic states from Pennsylvania to Virginia. Here are some things to consider if you're planning on moving to Florida!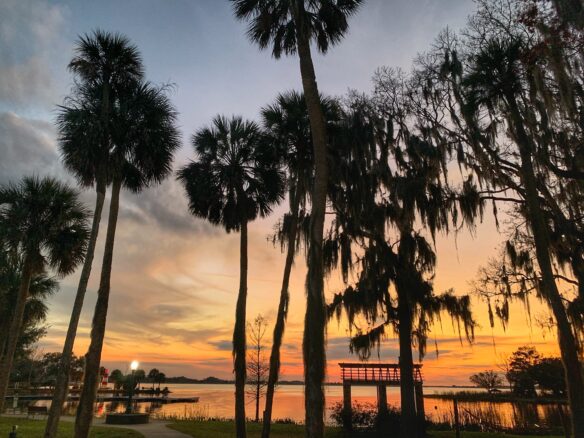 Choosing a Place to Live
There are are lot of great places to live in Florida, especially along the Atlantic and Gulf Coasts. I grew up in Orlando and we previously lived in Tampa. Ultimately, we chose to buy a house in Tarpon Springs, Florida. Located on the Gulf Coast, 40 minutes drive north of Tampa, Tarpon Springs is home to the largest per capita Greek American population in the United States. Around 25% of the community identifies as Greek, as Greek immigrants played a significant role in developing the sponge industry over a century ago. Today, you will find a unique cultural hub with around 20 Greek restaurants offering some of the most authentic food you can eat outside the Hellenic Republic. Tarpon Springs also offers lovely beaches like Sunset Beach and Fred Howard Park.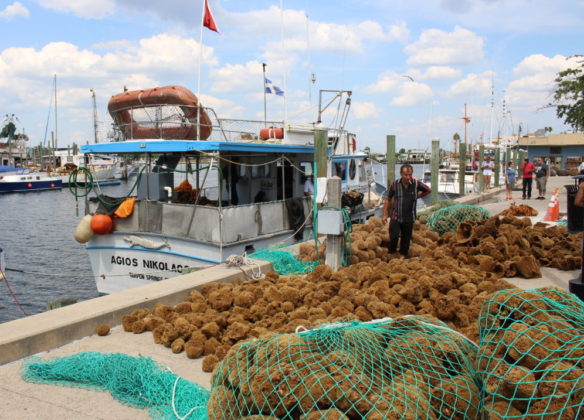 Choosing where to live often comes down to employment. In some cases, people choose a place to live and then search for work. Depending on your industry, different cities in Florida offer plenty of opportunities. If you work in the hospitality industry, Orlando offers plentiful options, as it is the world's most visited destination. Population wise, Florida is the country's 3rd largest state and Orlando, Miami, Tampa and Jacksonville are all big cities with a range of opportunities.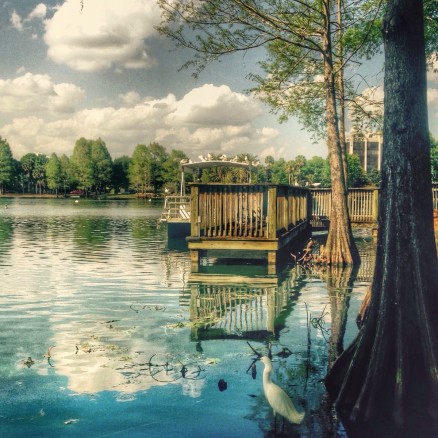 In our case, we can both work remotely and fortunately choose wherever we wanted to live. We have always loved Tarpon Springs and nice homes were available to buy within our budget.
Planning your Move
We have moved several times, including international moves from the USA to Amsterdam, Amsterdam to Dublin, Ireland and Dublin to Boston. Bell is Australian and we also lived in Melbourne, Australia for a year together. We speak from experience in saying moving is stressful. But when you are ready or need to make a move, it all comes together and you have a new location to explore!
For moving your possessions, options range from renting a U-Haul truck to hiring professional movers. For domestic moves, we prefer using Pods. With that concept, the company drops off a container at your residence. You load the container or hire some help as they can be tricky to pack depending on how much you're moving, and then they deliver it to your new location. The advantage of Pods, is that your stuff is not loaded and unloaded, like it is with some moving companies.
Unfortunately, we could not use Pods to move to Florida this time because our apartment building in Silver Spring does not allow them in the loading docks as they take up space for 24 hours between drop off and pick up. So we chose to hire a moving company. If you go this route, be sure to contact several moving companies local to your area and do not waste your money going through a moving company broker. Get several quotes and choose the company that fits your needs. If your community does not have an established moving company, call moving companies in the biggest cities closest to you.
Tips on Buying a Home in Florida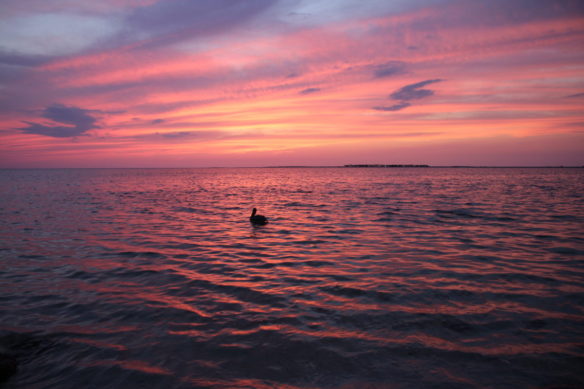 Searching for Homes When Moving to Florida
We just purchased a home for the first time and learned a lot in the process. First, scour websites like Zillow and RedFin. We searched various communities around Florida online. Eventually we both agreed that Tarpon Springs is a lovely place we both wanted to live in. When we eventually saw some homes we were interested in, Zillow connected us with a buyers agent. We chatted over the phone and it took about a month for us to get out to Tarpon Springs to actually start looking at homes firsthand.
Tampa Area Homes on the Gulf Coast and Finding the Right Realtor
If you are interested in buying a home in Tarpon Springs, Clearwater, Dunedin, Palm Harbor, Holiday or New Port Richey, we can highly recommend Dee Koulias at Charles Rutenberg Realty. Dee was born in Tampa and lives in Tarpon Springs, so she is an expert on the area. She is also extremely patient and went above and beyond for us during the process. Buying a home is really stressful and we appreciated Dee's warmth and expertise during the process. She is an agent that insists that you get a home inspection, which is the responsible thing to do, even in this "hot market".
While well priced homes on the Gulf Coast get snatched up quickly, do not buy a home that you cannot have inspected. Our realtor gave us a recommendation of a third party state certified inspector. Unfortunately, they were unable to do the inspection on short notice. So we just did a quick google search and found a state certified inspector that did a great job. The shingles on the roof of the home needed to be replaced, and ultimately the seller agreed to pay for half the roof replacement and had the job done before closing!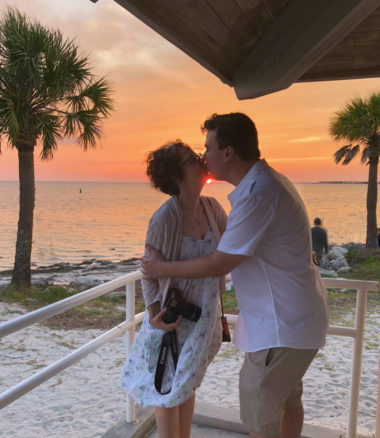 Tips on Financing
The real estate market has been on fire – but lenders still want qualified buyers. This makes this period different from circa 2006, shortly before the housing collapse, when banks were willing to take on riskier loans. As a rule of thumb, you should be able to comfortably put down 20% of the asking price of the home. This allows you to avoid having to purchase mortgage insurance (which we did not want). Also, don't forget closing costs, these can be steep. To get an idea of what you will owe use this Bank of America closing cost calculator. The estimate we got was damn close to what we paid in closing costs!
If you want to save on monthly payments, purchase a home that is not already fully renovated. You pay a premium for those renovations and you do not get to customize the fixtures.
Is Purchasing a Home in Florida a Risky Investment?
With climate chance and estimated rising sea levels, this is a valid question. Many insurers have pulled out of Florida, but you can get your home insured through companies like Citizens. This will all get sorted during the closing process. In our case, we also needed to purchase additional flood insurance through a separate company.
There is risk with anything in life and that includes moving to Florida. We made sure to purchase a home for less than what we could afford. Neither of us are experts at renovations. So we purchased a home that was move-in ready, but not already fully remodeled. We would rather do the updates we want on our schedule, while paying a lower price on our mortgage payments. But everyone is different, and we can see the appeal of purchasing a fully renovated home.
Tips for Traveling in Florida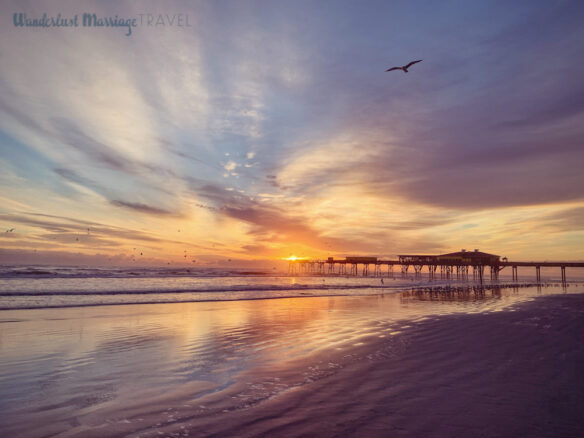 There is so much to experience around Florida, from great beaches to theme parks. We know Florida well, but still enjoy discovering great new spots around the state. Read our previous article on 22 of the best Florida Vacation Destinations, where we asked some fantastic travel writers to share their favorite spots with us. Lots of lesser known destinations are covered, many of which are close to the most popular destinations, making for great day trips.
Visiting Florida for an Extended Stay During the Winter
This past winter, during the coronavirus pandemic, we spent the winter in Florida. We did this prior to making a decision on moving to Florida. We covered tips on an extended stay visiting Florida during the winter. When planning a winter in Florida, keep in mind that South Florida temperatures are generally around 10 degrees Fahrenheit warmer than Central Florida temperatures. That means you will have even more warm days in South Florida during the winter compared to Central Florida or North Florida.
If you want to potentially save money on an extended stay in Florida – you might be able to swap homes for a couple weeks. Sites like Home Exchange and Home Swap offer these possibilities. And the swap does not always have to be a direct trade!
Moving to Florida Recap and Questions
Florida is a great year round destination for all ages and demographics. While there may be additional future risk in moving to Florida, there are ways to mitigate that risk. It is important to enjoy life now the best you can, while also planning for the future.
Have questions on moving to Florida? Let us know in the comments or drop me an email at alex(at)wanderlustmarriage.com. We love living in Tarpon Springs so far and we'll be especially grateful when winter rolls around!