As we're about to embark on yet another international move, this time from Dublin to Boston, we wanted to reflect back on the move that took us from Tampa to Amsterdam, where we lived for 3 and 1/2 years. Amsterdam is one of the best preserved 17th century cities in Europe. Its city center is a UNESCO World Heritage site. We loved our visit there when we were backpackers, so when the opportunity to move to Amsterdam presented itself, we made it happen. If you're considering the same, is an Amsterdam move right for you?
PhD Positions are Viewed as Paid Apprenticeships in the Netherlands
The reason we moved to Amsterdam was because Bell was offered a PhD position at the University of Amsterdam. The Dutch consider the position a paid apprenticeship. So all PhD positions are regulated by the government to pay a livable salary. They give small annual increases in pay each year during the four year program. She took a sizable pay cut from her job in Tampa, but as I had income coming in from writing, we felt it was worthwhile to experience another culture.
If you have the chance to work for a major Dutch company like Shell or Phillips, or any job that pays a good salary and want to experience a foreign culture, you should definitely consider moving to the Netherlands for awhile. Here are some pros and cons of living in Amsterdam, especially if you won't be making a lot of money!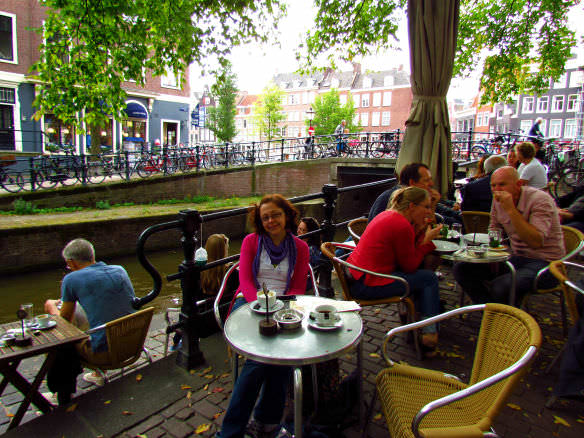 Most Dutch Speak English
We knew this beforehand and this was a big pro to us. However, we also came to find out that it's also a con. With the economic crisis, English speaking jobs with multinational companies in Amsterdam dried up. So when I lost my writing job, we found ourselves in a tough financial situation. It was depressing to look at job ads and see more jobs for German and Swedish speakers than English speakers. But it made sense because so many Dutch speak great English.
With most expat couples we knew, one partner was out of work and found finding work to be a challenge. Also, most government documents and day to day paperwork are only written in Dutch. This includes all banking (though people can sometimes verbally help you in English). The banking exception was ABN Amro, but they prefer wealthier clients and charge higher fees.
Great Public Transport and Bike Paths 
You absolutely don't need a car in Amsterdam or most Dutch cities. The Netherlands is densely populated so the cities themselves are also well connected, making commuting by rail a viable option. Amsterdam is one of the most bicycle friendly cities in the world. So if you'll be strapped for cash, consider commuting via bicycle within the city. That's also great for your health!
The Dutch train system is one of the most efficient in the world. Dutch towns are conveniently connected with fast and regular train service. This means you can easily commute by living in a less expensive town like Haarlem or Utrecht, outside Amsterdam. There are also so many great day trips from Amsterdam!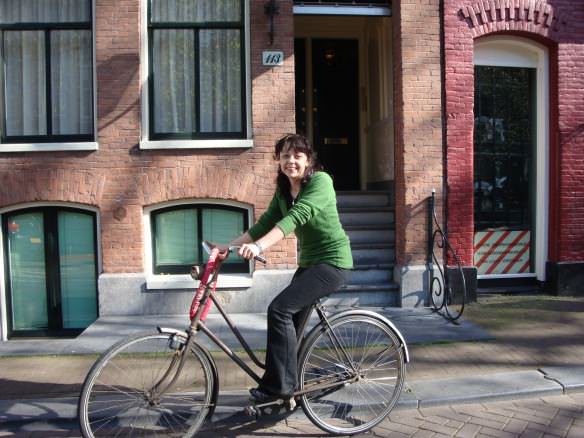 Apartments are Expensive, Especially for Expats
Like any desirable city, rents are high, making an Amsterdam move expensive. But the Dutch also have a large socialized housing market. Like any economic setup, this benefits some and hurts others. The socialized housing market drives the free market rental prices upwards, and this hurts short term expats on lower salaries. If you don't have Dutch connections, you'll initially pay a higher price for rent and find Dutch people saying "You pay that much for that? That's too high!"
As Dutch public transport is excellent, you'll get a little more bang for your buck in pretty towns like Haarlem or Utrecht, and can easily commute to Amsterdam. Here are some tips for renting in Amsterdam.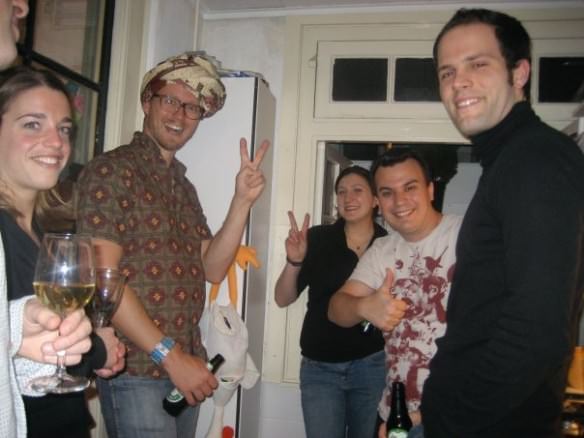 Dutch Tolerance Overrated?
Between tolerating soft drugs like marijuana, legalized prostitution in the Red Light District and Amsterdam being one of the most gay friendly cities in the world, the Dutch are more tolerant than most cultures. On one hand. But the Netherlands is also one of the wealthiest countries in the world. While the Dutch generally don't flaunt their wealth through fancy clothing or cars, they are famous throughout Europe for often being uncompromising.
We often felt there was a prevailing air of superiority with many Dutch. Wecame to the conclusion that the Netherlands is a great place for Dutch people, and an OK place for everyone else. After 3 and 1/2 years we were very ready to move on. So we moved to Dublin…where we ironically made some great new Dutch friends! We've been fortunate to make some loyal Dutch friends over the years.
Don't Expect Fast Service at Historic Dutch Pubs and Restaurants 
Dining outside alongside lovely canals, beside centuries-old cathedrals and next to historic buildings or windmills is amazing and unique. And Dutch eateries themselves are often quite "gezellig" ("cosy" in English).
Amsterdam's close proximity to Belgium means it's a great beer drinking country. It's dotted with historic pubs and great craft beers. These are some of the most unique pubs in Amsterdam.
But if you move from the USA to Amsterdam like we did, prepare to  adjust your expectations on restaurant service. Like many countries, mostly young people work in restaurants. But the Dutch often feel like they are above their job to serve people. So they often do the bare minimum. Mind of you, this is less about the incentive of tipping than a cultural mindset. Servers are also paid a livable wage in Ireland and elsewhere on the continent. And the Irish are generally far more attentive to guests in their establishments compared to the Dutch.
Don't expect Dutch servers to ask "how was everything?" And in the chance they do (almost always after you're done eating) don't expect them to care too much if you had a problem. And the more you complain, the worse the service will get. The best advice here is to be patient. Of course you'll occasionally get good service, in which case you'll find yourself delighted.
Dutch Customer Service
While not famous for it, the Dutch can be helpful, but don't expect them to go outside their job description. "Dat niet mogelijk is" or in English "that is not possible" is one of the most common things you'll hear for requests that you may think are reasonable, like asking the post office to borrow their dolly to move some boxes, while even offering them a deposit for it.
Is an Amsterdam Move Right for You? 
We frequently found life in the Netherlands frustrating, but that's everywhere, and especially when you have differing expectations. We love that there is less disparity in wealth in the Netherlands than the USA, and there isn't nearly the amount of homelessness and begging that there is in Dublin. The quality of life is relatively high, we had good experiences with the health care system and Amsterdam is a gorgeous city. We loved picnicking on the canals during good weather and thoroughly enjoyed the amazing setting, in 3 and 1/2 years this was something that never got old. If we could do it all over again, we absolutely would, so perhaps it's good to dive into endeavors a little on the naive and optimistic side.