In just a few days we'll be jetting off for Kuala Lumpur, Malaysia. Bell will be consulting on the Malaysian Study on Ageing for a week. We frequently plan vacations around work. Since it's not very often we get the opportunity to travel in Asia, we decided to do the same this time. After a week in KL, we plan to fly to the island of Borneo and travel there for around 12 days. So what goes into planning a trip to Malaysia?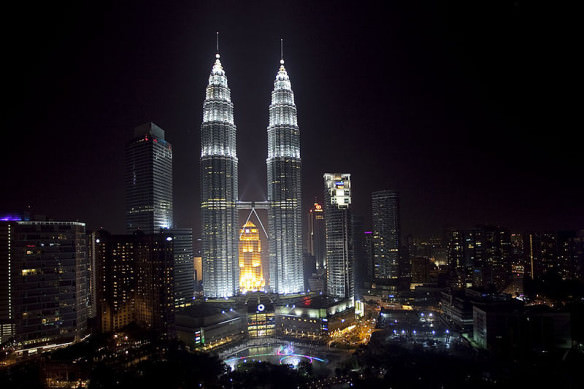 Plan a Malaysia Itinerary
First off, you need to decide if you want to cram as much as possible into your trip. Or maybe just sit on the beach and drink mojitos? Perhaps travel slow, combining sightseeing and relaxing. We prefer the 3rd option here. By traveling slow we save money, time, argue less and gain a more thorough understanding of the culture we're experiencing.
Endangered Animals in Borneo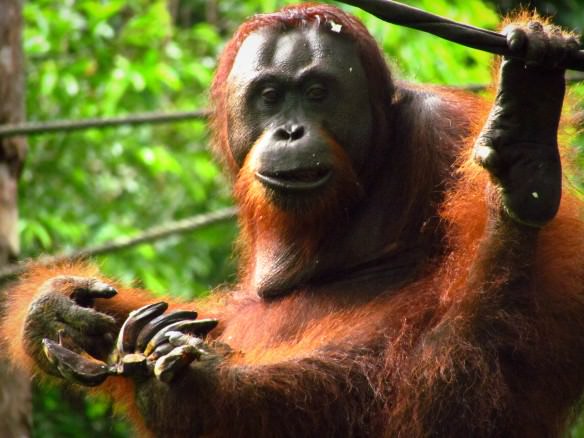 Borneo is the world's 3rd largest island and is made up of 3 countries. The southern part of the island belongs to Indonesia. Most of the north belongs to Malaysia. The tiny and wealthy independent nation of Brunei constitutes a small portion of the island also. We ultimately decided that it would be special to see Orangutang and proboscis monkeys in the wild, both of which are endangered species. Borneo suited these wishes as our primate cousins, orangutangs, can only be found in the wild in either Borneo or the Indonesian island of Sumatra. And the extremely strange looking long nose proboscis monkey is completely native to Borneo.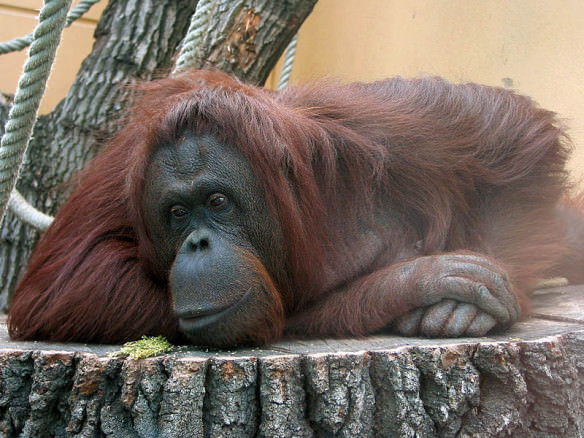 Malaysian Borneo: Sabah and Sarawak
Constituting about 25% of Borneo, the Malaysian part is divided into 2 provinces, Sabah and Sarawak. Through research we discovered that Sabah is better suited for tourists because the infrastructure is more developed. So its capital of Kota Kinabalu makes an excellent starting point to fly into from Borneo. Hotel prices are also very good for the quality and tours to see orangutangs and proboscis monkeys. Tours can be booked either before your departure or upon arrival. As we are not visiting during the busiest time (February-March), it's less important we book ahead. So we can wing our tours a bit.
Health and Safety in Malaysia
Health and safety are important when traveling and the tropical forests of Borneo fall into a risk category for malaria. All it takes is one bite from an infected mosquito. So we've been advised by a Malaysian doctor that it's a good idea to take them.  There are several types of malaria tablets, ranging in price, so if you're traveling to a risk area, talk to your doctor about which is right for you (cue American TV drug ads…talk to your drug dealer today). There is a weekly tablet you can take called Lariam. But if you aren't the most stable person in the world, it's not advisable to take that option. So just say no, Kanye West.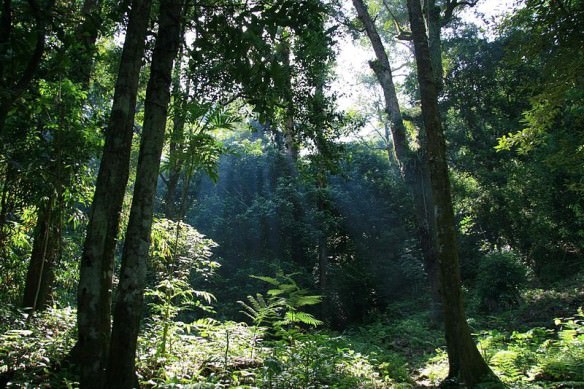 Travel Insurance
Bell and I frequently roll the dice and skip travel insurance when city hopping Europe. But trekking through jungles and rivers and potentially hiking one of the steepest mountains in the region, Mount Kinabalu, ain't city hopping Europe, where possibly our biggest threat is getting too intoxicated and falling off a bar stool. In the event something bad happens in the jungle, we might have to be choppered out. If that's the case, you definitely want an insurance company picking up that tab!
Travel insurance from WorldNomads is available to people from 140 countries. It's designed for adventurous travelers with cover for overseas medical, evacuation, baggage and a range of adventure sports and activities. You can buy and make claims online, even after you've left home.
Consider Visiting Brunei and Indonesia
As they are also located on the island, we are definitely open to possibly visiting Brunei and Indonesia. Since Indonesia is so large, and our time is limited, we are probably leaning towards just spending a few days in Brunei. Based on our belief in slow travel, we might not even venture down to the Sarawak portion of Borneo. And we won't have time for the Indonesian part of the island. But once we arrive we'll learn more so it's good to keep options open!