On our recent trip to the Netherlands we spent 4 nights on lovely Scheveningen Beach, which is conveniently connected to The Hague (Den Haag) via frequent tram service and located about an hour south of Amsterdam. If you're travelling through the Netherlands and decide you just want to relax for a few days, Scheveningen is a good place to unwind. In warmer months, there's over a hundred beach clubs and restaurants clustered side by side, more than 30 of which are built specifically for the summer season each year. Most of the clubs also serve food and are great for enjoying drinks if the weather is nice (which is a big *if* when you're talking about Holland!). Scheveningen's boardwalk also has some seriously whacky Dutch beach sculptures!
When we lived in Amsterdam we spent a considerable bit of time in Scheveningen, especially in the summer of 2010 when we stayed at a friends apartment and made it our summer vacation. On our recent visit in September 2014 we were pleasantly surprised by a large collection of cute and quirky sculptures that are part of an outdoor exhibit entitled Sculptures by the Sea ('Beeldan aan Zee' in Dutch), which were added to the boardwalk in 2012.
Sculptures by the Sea features several works by American sculptor Tom Otterness. The sculptures aren't what you'd expect to find on your typical beach stroll and some will leave you wondering why they've been placed adjacent to hip beach clubs with bikini clad patrons. However, they belong to the nearby contemporary sculpture museum which was founded by Dutch sculpture collectors Theo and Lida Scholten in 1994. Otterness' boardwalk sculptures are most definitely worth checking out if you're in the area as they're free to view (admission to the Beeldan aan Zee museum is €12). Otterness was recently mocked by a New York City based sculptor for cruelly shooting and killing a dog in the 1970's. Perhaps this gives some insight into why Otterness' work is pretty freakin' twisted…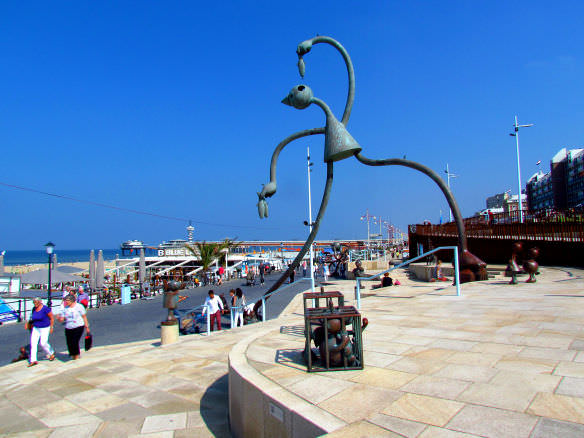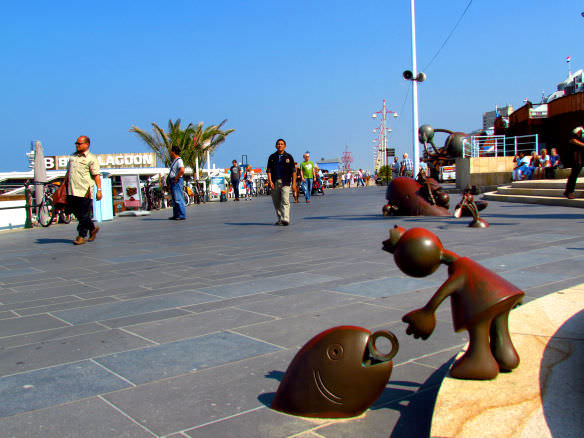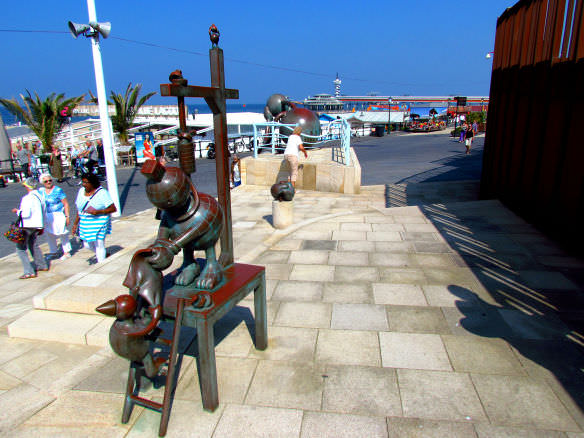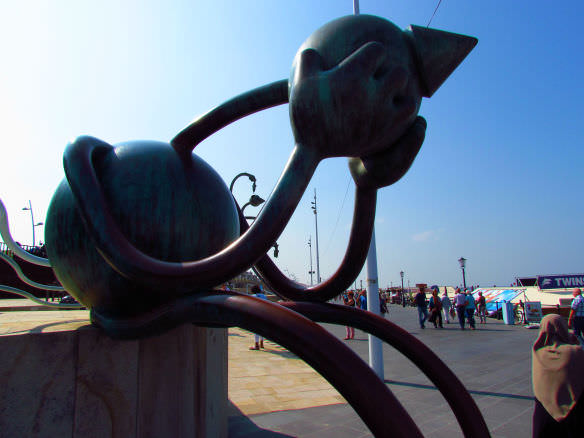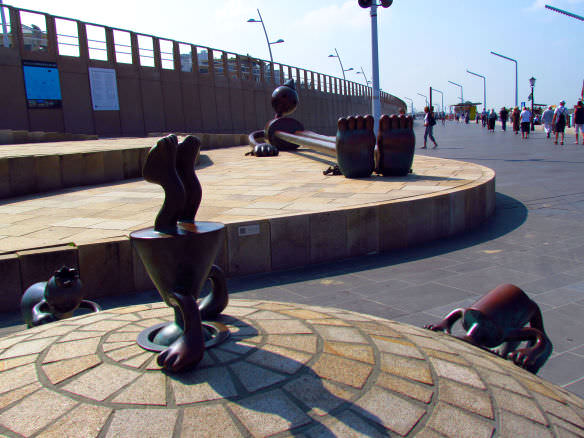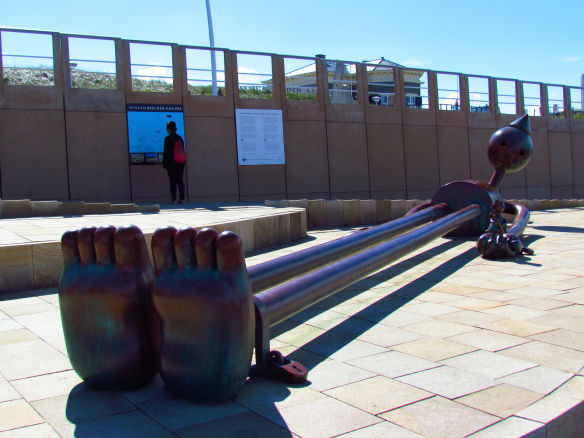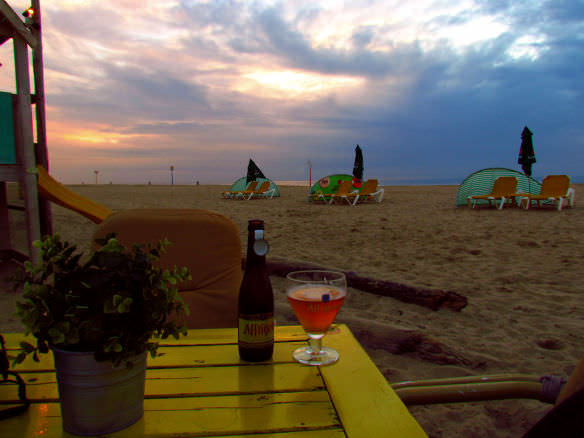 Where to stay in Scheveningen? We stayed at the Carlton Beach Hotel which offers beautiful rooms with large balconies and seaside views. Bell's company held a training seminar there and the hotel is well equipped to hold small business functions and weddings. We can recommend staying here if you want a comfortable few days on a Dutch beach, when the weather warms up again in 2015. There's a tram stop out the back of the Carlton Beach Hotel that directly connects you to The Hague's two main train stations, Den Haag Centraal and Hollands Spoor, which conveniently connects you to the rest of the Netherlands, including Amsterdam's Schiphol International Airport and beyond.