2013 was a huge year of travelling for us, as we combined to visit 12 countries on four continents. 2014 was equally a big year of travel, and we also moved continents. After over six years living in Europe, between Amsterdam and Dublin, we relocated back to the United States. But we moved to an entirely new city in Boston, so we've needed time readjusting to American life, which is more hectic, and establishing roots here, while re-visiting Europe twice for work purposes. In all, we traveled in 10 countries in 2014, here's how it broke down:
1) Ireland 
Dublin was our home for two and a half years before moving to Boston in May. We traveled around Ireland more in 2012 and 2013 than we did in 2014, as we were busy travelling outside of Ireland before moving. We enjoyed St. Patrick's Day 2014 in Dublin, great local hikes and pubs with friends before sadly saying goodbye to the Emerald Island. We spent our final two nights in Dublin at the basic bed and breakfast, Egan's House, where we stayed for our six year wedding anniversary, on our first ever visit to Dublin from Amsterdam in March, 2011. We fell in love with the Irish people and when a job for Bell presented itself a few months later, we decided to spend a chunk of our lives living green.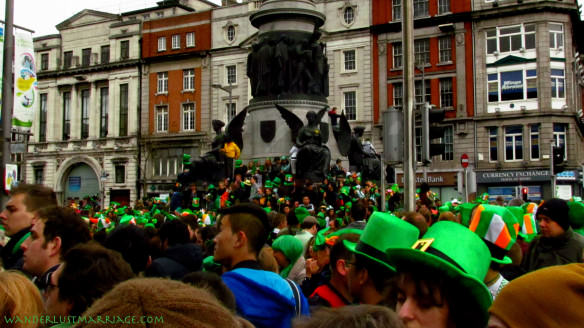 2) England
We spent a week in Manchester in January, 2014 for Bell's job. Not everyone loves Manchester, but it's the kind of city where the longer you stay the more you realize there is to do and it grows on you (it did for us anyway). We enjoyed our stay there and wrote a guide to Six Great Things to Do in Manchester, many of which are world class free attractions like the Museum of Science and Industry, National Football Museum, People's History Museum and Imperial War Museum.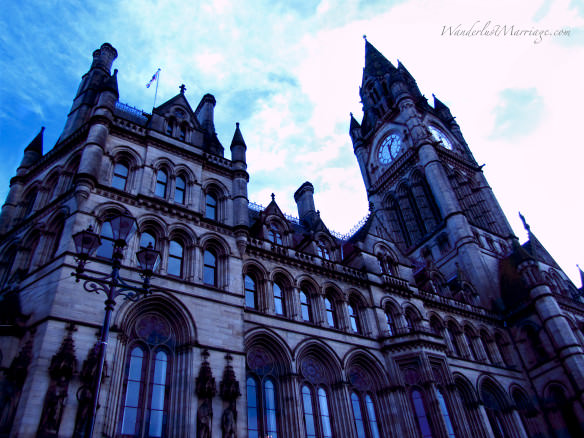 I returned to London for the 2nd year in a row for the English speaking world's biggest travel expo, World Travel Market, in East London's Docklands. But this time I spent more time outside the convention center than I did in 2013 and re-visited some of London's most famous sites, and experienced some new attractions, like Tate Modern Art, while enjoying a great sponsored stay at the Waterloo Premier Inn, near the London Eye. I had an incredible view of Europe's largest ferris wheel, along with Buckingham Palace and Westminster Abbey.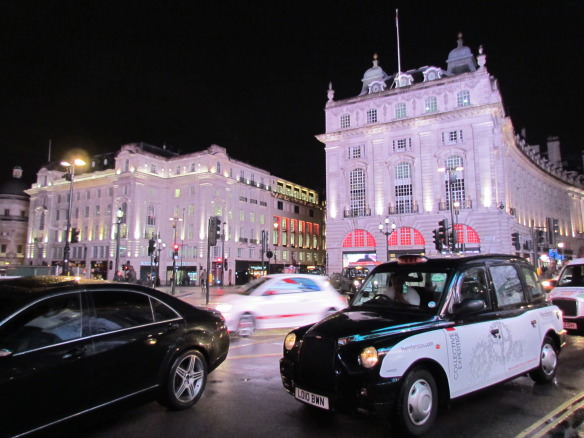 3) Spain
We visited Spain twice in 2014- combining work and pleasure on both occasions. In January, we bought cheap Ryanair flights from Dublin to Madrid for Spain's largest travel expo- Fitur. We then spent two additional days enjoying Spain's capital, which is a wonderful place loaded with great food, elaborate architecture and a raucous nightlife. The budget pension we stayed at, Luis XV (sounds fancy, it's not), had an incredible view of the Gran Villa, and made us feel like we were in the Spanish version of Manhattan.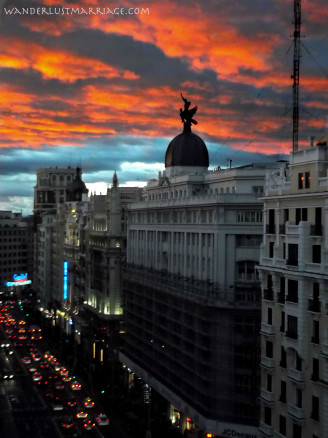 In March we returned to Spain from Dublin, this time visiting Barcelona for a work conference of Bell's. We arrived early so we could celebrate our 9 year wedding anniversary. Barcelona is equally wonderful to Madrid, and many prefer Spain's second city to the capital as it has great beaches and mountains to go along with unique architecture and excellent food. The highlights were Gaudi's architecture, a beach stroll, amazing balconies and eating delicious tapas and pintos for good prices.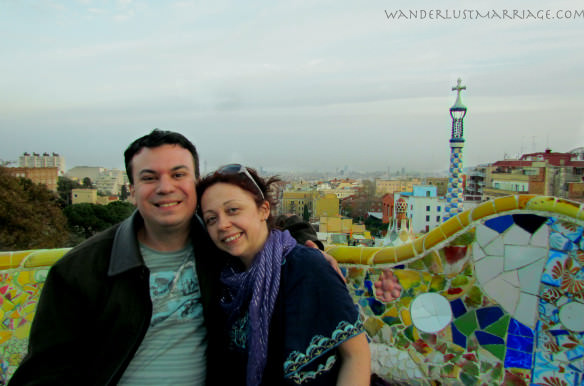 4) Italy
Amazingly, with all the travel we did in 2014, Italy was the only country where we took a week long vacation! It was our final trip as six year residents of Europe and made leaving the continent all the more difficult.
We flew into Bergamo for two days, which has an airport just northeast of Milan. Bergamo has a beautifully preserved old town that isn't overly touristy and we enjoyed the best food of our Italy trip here- at good prices. The city has beautiful cathedrals, lovely squares and wonderful alleys to explore.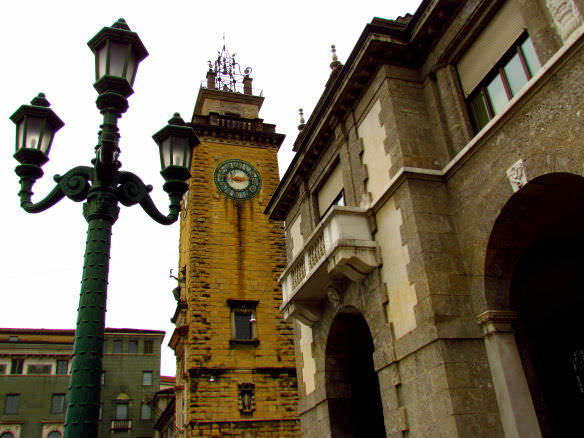 After Bergamo we visited Milan by train- Italy's most industrious city and one of the world's fashion capitals. The highlights were the amazing Duomo and the canal district, filled with lively restaurants and a small scale Venice type feel.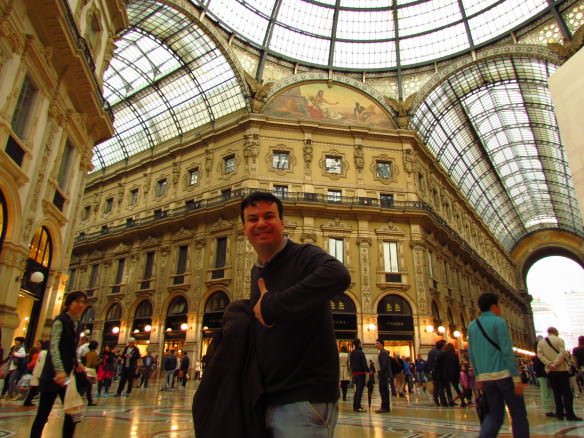 Traveling from Milan by train we visited nearby Lake Como, in the Italian Alps and enjoyed a lovely stay in Lecco while also visiting the beautiful towns of Varenna and Bellagio by ferry. This is one of the most beautiful parts of the world we've ever visited and we hope to return someday. Lake Como is worthy of a spot on almost anyones bucket list.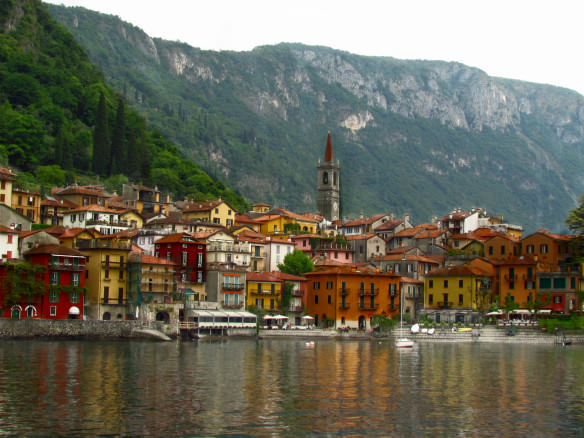 5) Belgium
We arrived  flew from Boston to Brussels at the end of August as Bell's company was holding a seminar in neighboring Netherlands. So we decided to start our trip in one of northern Europe's best cities for food and beer, and a place we've enjoyed on multiple occasions. Asides from eating and drinking, the highlights were staying near the magnificent Grand Place, a visit to the comic museum and just strolling Brussels' pretty streets, on what was a short and jet lagged stay.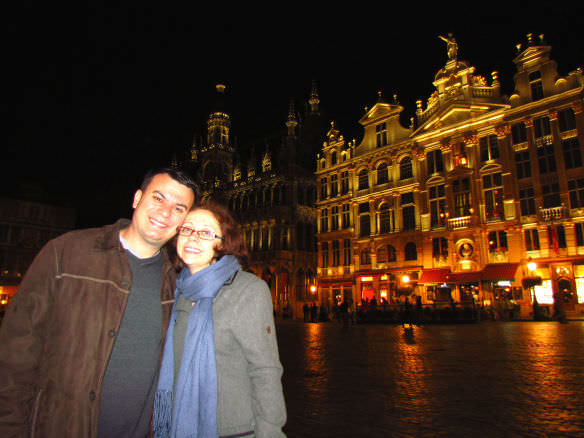 We also stayed in Leuven, which is very close to Brussels. Bell and I originally met in Brugge after college and have previously visited Antwerp and Ghent, all of which are lovely (especially Brugge), but we wanted to experience a new town. Leuven is pretty, great for cycling and a nice alternative stay to Brussels as it's only 15 minutes by train into the city or the international airport.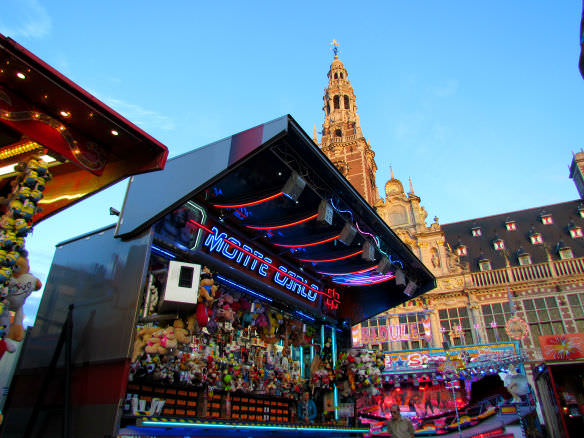 6) Netherlands 
Bell's work function was in Scheveningen, a beach town near The Hague and about an hour from Amsterdam. Scheveningen is connected to The Hague (Den Haag) via tram and this is where the Dutch Parliament and International War Crimes Tribunal rests. From Den Haag I visited Gouda, a gorgeous small town named after the famous Dutch cheese, dating back to the 1200's.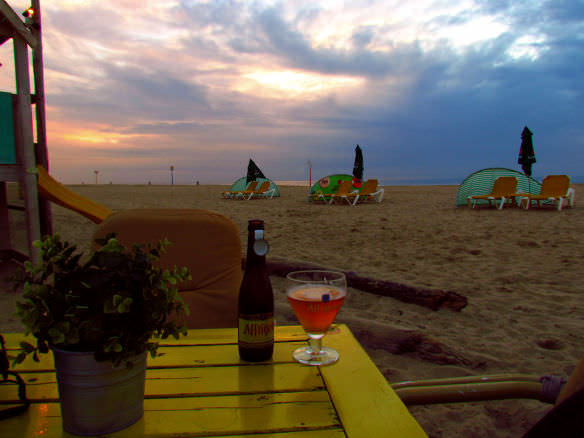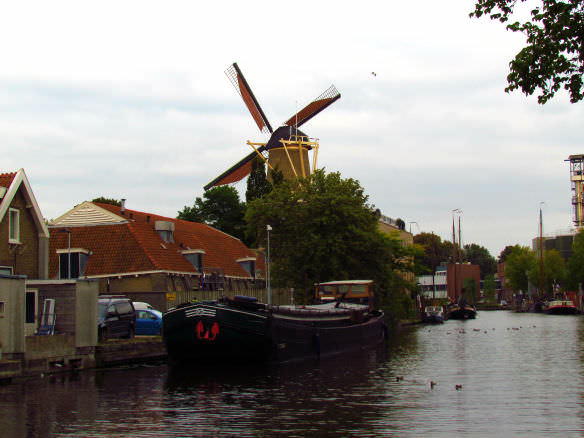 We spent a night on Rotterdam's Old Harbour (Oude Haven) and enjoyed one of Europe's best cities for modern architecture. Rotterdam was completely destroyed during World War II, and unlike many other European cities which fell victim to the same fate, they decided to rebuild in a modern and futuristic style. I also took a day trip to Dordrecht, one of the Netherlands oldest towns from Rotterdam.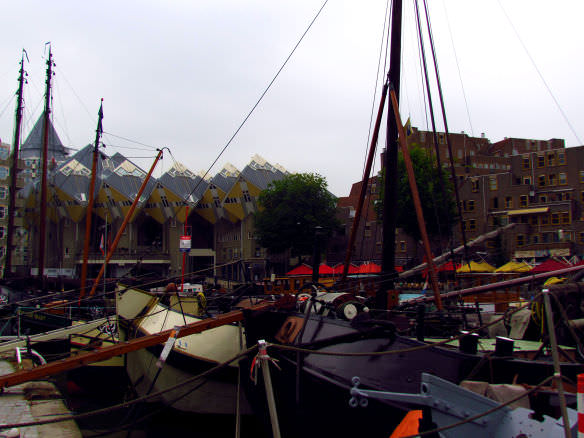 We finally returned to Amsterdam for the first time since we were residents for 3 and 1/2 years and enjoyed a long weekend catching up with old friends. We had some personal hardships when we lived in Amsterdam, but returning reminded us why it's one of the world's greatest and most beautiful cities and why we chose to move there in the first place. On warm sunny days, there's few things more splendid than a picnic on Amsterdam's famed canals, to watch people in boats doing the very same.
7) Germany 
Incredibly, we flew to Berlin from Boston one month after returning from Belgium and the Netherlands, again for work. Bell had a research conference in Berlin and I tagged along because there was a travel conference in Athens a few days later- so I subsequently nabbed a cheap Easyjet flight from Berlin to Athens.
One of the highlights was visiting the Topography of Terror, a reminder of the terrible atrocities that humans are capable of. We've visited Berlin a couple times previous and it's great for history, food and nightlife, at reasonable prices for a western European capital.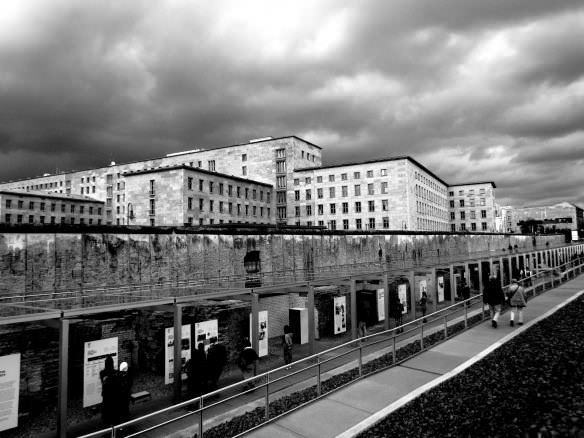 8) Greece 
I visited Athens for the 2014 edition of European TBEX, the world's largest conference for travel bloggers. Athens put on a fantastic show and surprised many writers and photographers with its beauty and hospitality, to go along with being the birthplace of western civilization. For value, history and food- there's no better city in Europe to visit than Athens. Being of Greek decent, I also spent a few days catching up with family, which was also wonderful for gaining weight, as I was stuffed with delicious food.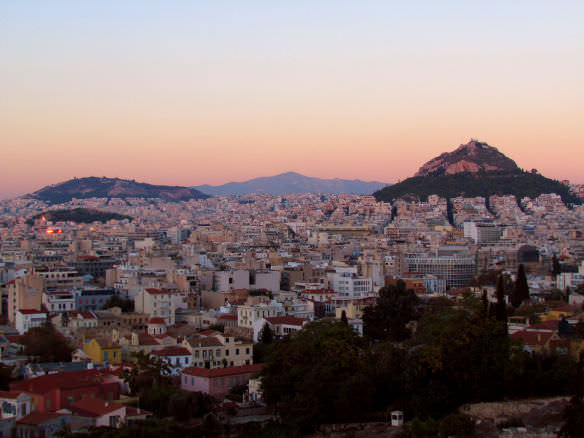 Outside of Athens, I visited the towns of Glyfada and Vouliagmeni, with are Greek favourites for beach lounging and lovely seaside eateries. I also embarked on a one day cruise that included the islands of Hydra, Poros and Aegina, which is great for visitors who want to island hop Greece but are short on time.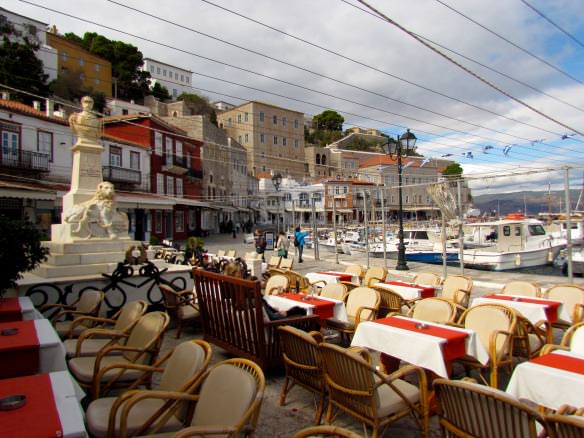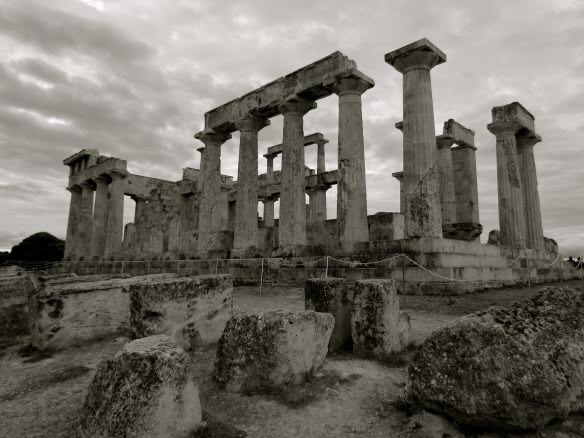 9) Canada 
We recently visited Vancouver as Bell had to interview cancer patients across Canada. We spent four days in what's constinently ranked as one of the world's most liveable cities. The highlights of Vancouver were the clean and modern alpine feel of the city and watching sea planes take off from Coal Harbour. Another highlight was renting a zip car and driving through Stanley Park and along Marine Drive, just outside Vancouver, witnessing thick fog lift to reveal the dramatic British Columbia landscape.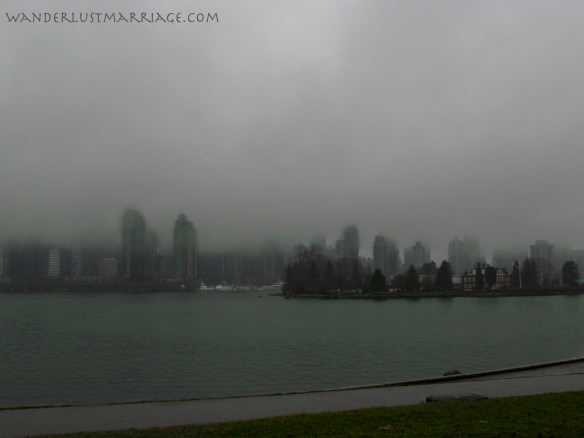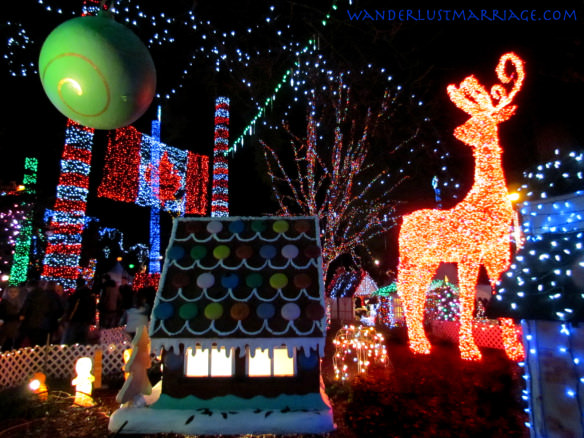 Bell continued on to Edmonton and Winnipeg to interview additional cancer patients in temperatures far below freezing. She didn't have much time in these cities, but captured a few wonderful shots of two of North America's coldest cities. As we recently returned, we have more tips and stories to come involving travel to Canada.
10) United States
We moved to Boston in May and shortly thereafter took a rode trip to Buffalo, New York to stay with family for a week until our apartment became available. In 2014 we managed to visit ten states in the USA, plus Washington, D.C twice for work.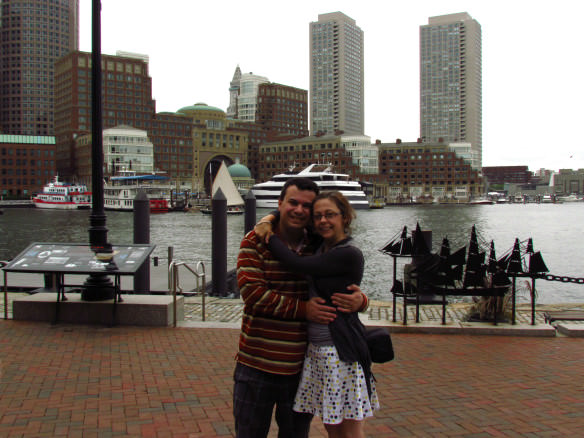 Massachusetts– One of the highlights of living in Boston so far was watching a game at America's oldest baseball park, Fenway Park. We've also written tips for others looking to relocate to Boston, which is a tough rental market.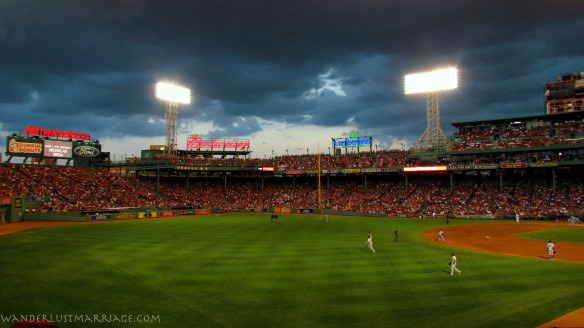 As we also saw a great deal of the United States in 2014, it's worthy of its own year end recap, with a few great recommendations that we've not yet previously written about! Please feel free to leave questions and comments about traveling to any countries Wanderlust Marriage visited in 2014 and we'll do our best to answer them.