We recently shared the story of the trip that changed our lives, and it's being compiled into a book! You can purchase a copy of The Trip That Changed My Life on the Indiegogo page and help a collaboration of over 50 writers reach our goal of $8,000 to be donated to Save the Children and Unbound charities! Update: Book sales helped raise over $10,000 for the charities, Save the Children and Unbound!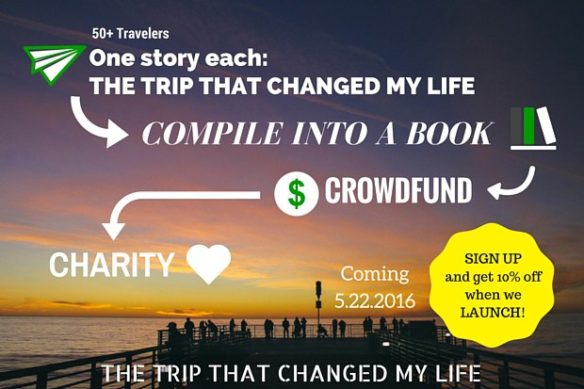 Project Alpha is compiling incredible travel stories by over 50 writers on the trip that changed their lives and is being crowdfunded to support two fantastic charities, Unbound, and Save The Children. Both have an excellent track record for allocating donations (92.5% and 89%, respectively) for program work and not unnecessary overhead costs. Hung Thai, from Up, Up and a Bear has poured his heart into launching this project. As of publishing this post, the project raised over $10,000 for charity and has been featured on the Huffington Post!
Travel has had a major impact on our lives since we first met in 2002. While some trips and international moves have had a larger impact than others, travel is significant to us because it allows people to gain a deeper understanding of the world. Travel opens windows to new experiences, different cultures and other points of view.
Choosing the trip that changed our lives came down to two finalists. We don't want to fully give away the story, but we want to provide a snapshot so that you might go and support this awesome project. And we'd love to hear your guesses on which trip we chose to write about for this project!
Many of us spend a good portion of our lives searching for love. Movies frequently promote finding romance while traveling, evoking images like the handsome man at the bar or the pretty woman in the train station. We're bombarded by such stories, but real life continues after the movie credits roll.

If a Hollywood movie was made of our travel love story, the less than perfect moments might be left out. But these real life moments are the glue that holds us together, especially when you can laugh about the mishaps. A combination of two trips forever changed our lives, along with events that spanned a couple years.
For the trip that changed our lives, did we write about:
a) When we first met each other in a hostel in Bruges while we were both backpacking solo after college?
or
b) Getting engaged on the beach in Thailand after not seeing each other for 2 and 1/2 years?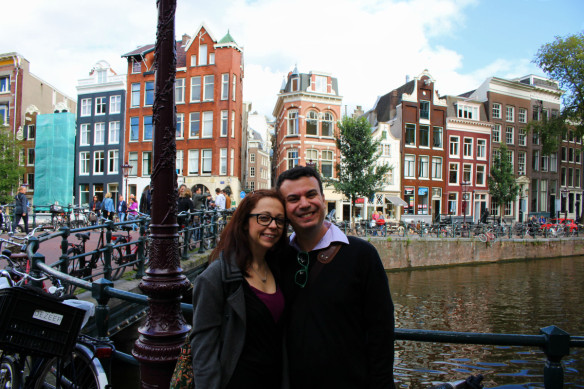 To find out the answer we invite you to join us in making a positive impact and receive an inspiring book in the process!
Say hi to everyone who participated on Project Alpha's Facebook Page. Read more about the project on Release Wire or here, GET THE BOOK and/or contact Hung Thai with any questions or comments at [email protected]