Did you just meet the love of your life on vacation, online or elsewhere? Perhaps they're from a foreign country to yours and you think it might never work to build a future together. It definitely can, but know ahead of time that you'll face major challenges as you move forward in life. This article will outline tips on how to have a happy expat marriage! This is based on tips from 11 years of an American and Australian marriage that has bounced around the globe.
We originally met at the Bauhaus hostel in Bruges, Belgium 14 years ago, just after graduating college. We were in our early 20's and it was the freest time of our lives because for a brief time, we had no responsibilities asides from making limited money last for a few months. Having our relationship work was complicated because I grew up in Florida and Bell lived in Melbourne, Australia.
It took a lot of planning to come together and it's taken even more compromise to stay together all these years. Over our 11 year marriage, we've lived and worked together long term in four countries and made five major relocations. We've lived together in Australia, Florida, the Netherlands, Ireland and for the past two years, Boston.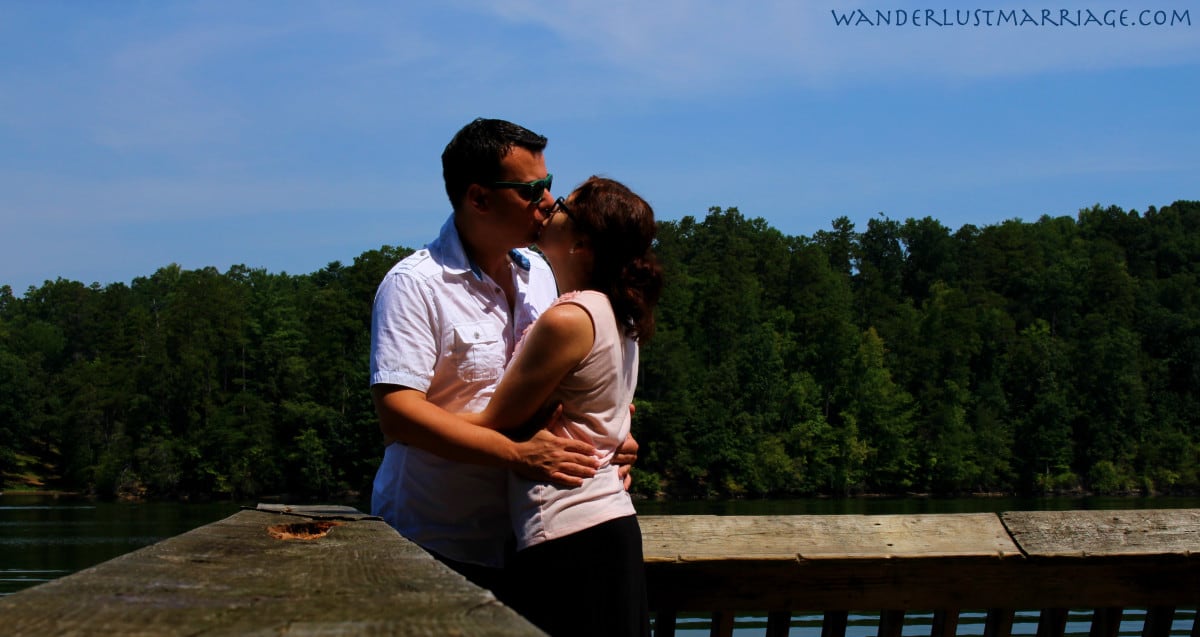 Alex's Advice
1. Be Ready and Willing to Sacrifice
All successful relationships involve sacrifice, and expat relationships can involve even greater ones. Our families live on opposite ends of the planet from each other. That can cause conflict within your own family and in turn can put a strain on your marriage if you allow it. It's a tough balancing act, and as an American and Australian couple, we'll always live far away from one of our families.
The other big sacrifice often involves careers. When you move countries, there will usually be logistical challenges for employment. When I first moved to Australia to be with Bell, I left behind a masters degree and my 1 year working holiday visa had limitations. It can also be challenging to work in a foreign country, even if the language is the same, because it takes a little time to get used to subtle differences in cultures.
In 11 years of marriage we've both made huge sacrifices. First I moved to Australia for her. Then she moved to Florida for me. Then we moved to Amsterdam for her PhD in 2008 and when the global recession hit, English speaking jobs dried up. That was a brutal situation that put a huge strain on our marriage, but fortunately we made it through the storm.
We both make sacrifices all the time and in order for us to stay together, we'll need to continue to do so. But in the end, love should prevail. It has so far for our 12 year relationship and 11 year marriage.
2. Build a Good Community
If you relocate to someone else's hometown, you'll inherit some of their friends (which can be great). But this doesn't work for everyone. Naturally, someone's old friends will be loyal to them over their new partner. So when you inevitably have some bumps in your relationship, you may find it difficult to turn to someone in your new home city. So don't rely entirely on inheriting your partners friends. Make some of your own friends through work, community involvement or hobbies and interests. Your partner can be friends with them too, but at least these can be friends who aren't naturally a little biased against you.
If you relocate somewhere where you don't know anybody, or very few people, like we have multiple times, building a community together is really important. Good friends and family can act as intermediaries when times get tough for couples, and when you move abroad you can lose that. Work on building a good community of local friends and be a positive contribution to it.
Living abroad isn't always easy and sometimes expat friends can have a negative impact on each other that can revolve around a cycle of complaining. Try not to feed into that, appreciate what you have and look to lift others when they need it, so then they'll be there for you when you need a lift.
The UAE has a lot of expat marriages and the highest divorce rate in the Gulf. Gulf News investigated the issue and a top 10 reason listed was lack of a support system: "Not every couple can cope with life in a foreign land without the support of family and friends."
3. Understand Your Partners Needs
Every relationship is different. Some people have multiple incomes, and others involve a stay at home partner. If you relocate to a foreign country for a partners job, you both should understand what that will entail. If you're both used to working, it may be difficult for the person without a job lined up to find work. In most expat relationships where overseas relocation is involved, employment is a struggle for one of the people.
So if you agree to move abroad for a partners job, understand what the ramifications might be. Are you willing to do the bulk of chores? If you aren't, some serious resentment can build up. Both partners need to empathize with one another and grow from there. Here's our tips on how to make business trips romantic.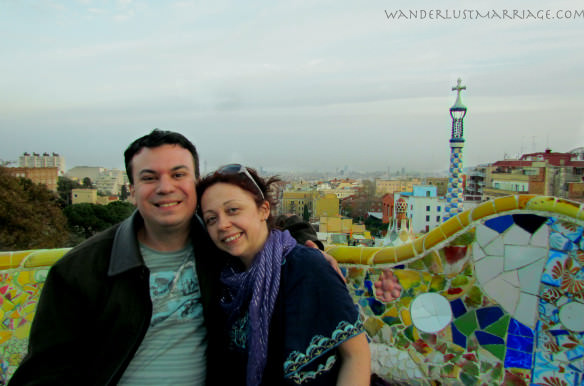 Bell's Advice
Most of my advice comes from the bucket of lessons learned the hard way. When you don't live in your home town there is often nowhere to hide in the face of adversity or an argument. You can't slink off to your parent's place and lick your wounds too easily!
1. Be Flexible
Being "flexible" isn't something that comes easily to a lot of people, myself included. You might even say I can be pretty stubborn, but we can all learn from our mistakes. Being flexible can open you up to new possibilities you hadn't considered. Over the years I've found that I've enjoyed doing things that I didn't initially want to do. I've realized I don't have to be a control freak all the time.
When floating a new idea to your partner I suggest avoiding a time when they are tired. I know after a long day at work, I'm far more likely to shoot a suggestion down without enough consideration of Alex's point of view. This is where communication is key. I'm still working on letting him know in the moment that this isn't the time for me to give an answer and that I need some time to think on this new idea. Alex and I seem to find ourselves having the "big" life discussions for some reason late in the evening!
2. Effective Communication and Compromise
I am not a mind reader and nor is Alex, though that would be pretty handy from time to time! More often than I'd like to admit, I assume that Alex is on board with one of my plans without fully checking in with him. This has caused a few arguments some that could have been avoided with clearer communication.
Often because we want to see our families and experience new things we can feel overwhelmed when deciding our travel plans. For example, my brother recently got married in Paris, but last year we'd already planned to escape winter in Boston and go to Australia. Doing both would have been too much travel in too short a period of time, causing stress with finances and time off work. Alex and I didn't communicate our plans very effectively, so rather than having a rational conversation about it, we had an irrational one. Tip, try the rational conversation, it will turn out for the better!
3. Be Mindful of Language and Tone
Alex and I assumed that because we're both native English speakers that language wouldn't be much of an issue for us… but to our surprise it has been. For example, in the beginning of our relationship, I would tell Alex that "I didn't care" what we had for dinner when he'd make a suggestion. At first, I didn't understand why this would upset him, but what he heard was that I wasn't valuing his suggestion, but I what I was thinking was that I didn't have a preference. Once we worked this one out dinner plans were smoother. I now try to say "I don't mind," it's a small difference, but sometimes it's the small things that can make a big impact.
To read the story of how we arranged to come together, check out our about section. And if you want to share your own Wanderlust Marriage story, get in touch with us to see if it's a good fit for us to publish!