A couple of years ago I made a brief journey to Oslo, the most expensive place in the universe outside the space station. A country where 1 single bed in a 4 person shared hostel room, at the dumpiest place in town, set me back the equivalent of €35 ($50 USD), complete with a view of prostitutes on the street corner (and not nice ones). Always on the lookout for humorous photos I was able to capture a few funny photos of Oslo, though somehow I missed the boat snapping the prostitutes.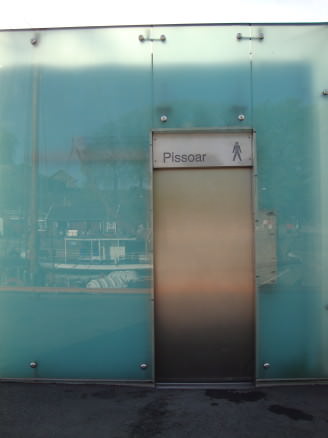 Norwegians clearly don't beat around the bush given what they name their toilets. This must literally translate to "piss room." As far as urinal design humour though, it's hard to top the
outdoor urinals in Amsterdam
, previously featured on this blog.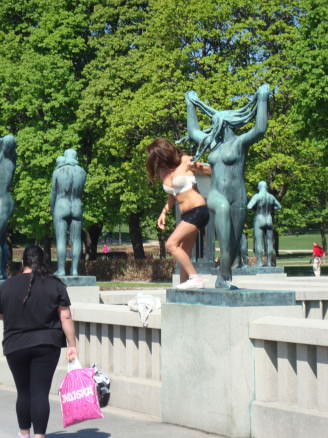 There's just something about European women stripping down to their bra on a sunny day in the park in Nordic countries. We would see this in parks in the Netherlands too. It's not so dissimilar from being in a bikini, except this simply isn't done in city parks in the USA or Australia where we come from. This was taken at the Vigeland Sculpture Park in Oslo, a must see free attraction by the way, even when people aren't stripping down to their underwear.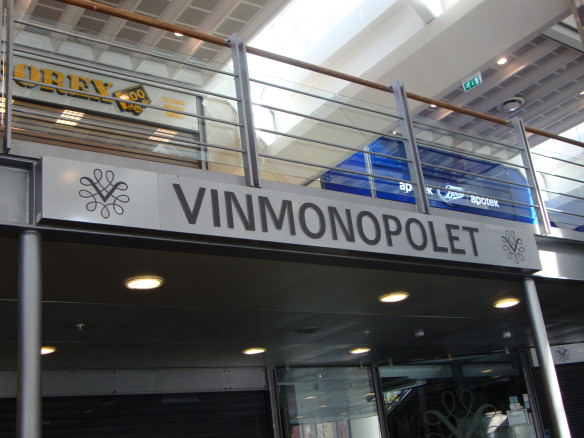 Everything is expensive in Norway, and especially alcohol. If you're a big drinker we highly advise you stock up at duty-free before entering Norway. This country doesn't bother pretending that anybody else runs their government owned bottle shops as Vin Monopolet literally translates to "Wine Monopoly." Funny on one hand, not so much if you have to pay their prices, particularly if you're a budget traveler who doesn't earn Norwegian kroners.
Have any funny photos of Oslo you'd like to share? Email them to us and we'll add them to this post and credit you!