Along with Leonardo Da Vinci's 'Last Supper' fresco, Milan's duomo is one of the most iconic images of Italy's fashion capital. This past May we spent 2 days in Milano during a week long trip to northern Italy's Lombardia region. Milan's Duomo is impressive, and we were fortunate to capture some great shots during a storm.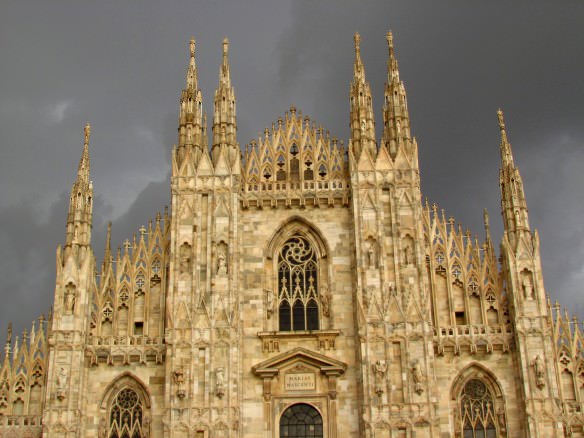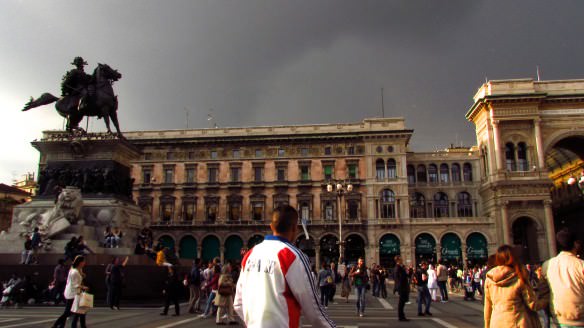 Upon exiting from the staircare of the Duomo metro stop we were immediately greeted by the impressive gothic cathedral that took nearly 600 years to complete. While construction began in 1386, it wasn't until 1965 that the Duomo was finished, giving proper meaning to the phrase "they don't build em' like they used to." The clouds were ominous so we immediately started taking pictures as we knew our time before a downpour was imminent. We lucked out in capturing some great photos of
Milan's Duomo
in a thunderstorm, many from under the awning of the neighbouring shopping arcade, Galleria Vittorio Emanuele II.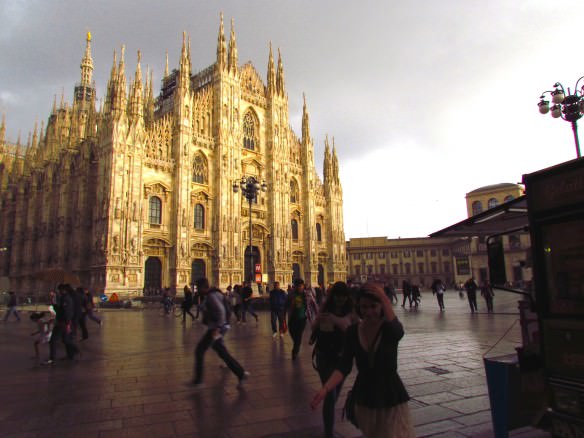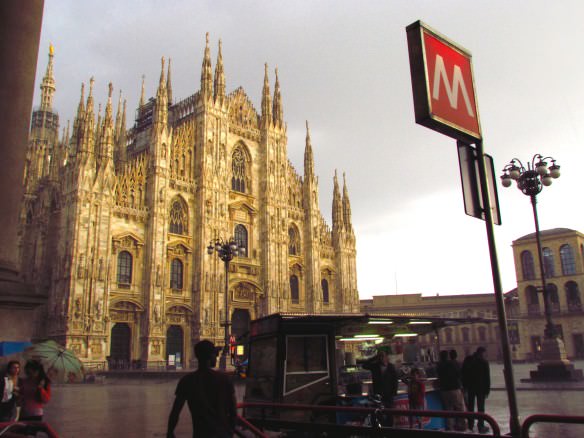 We knew it was about to start pouring as soon as all the pigeons simultaneously flew out of the Piazza. Once it started raining we scattered for shelter, alongside hundreds of others. One exception was a lady pictured below, who stood in the downpour to admire this magnificent cathedral, with the square all to herself.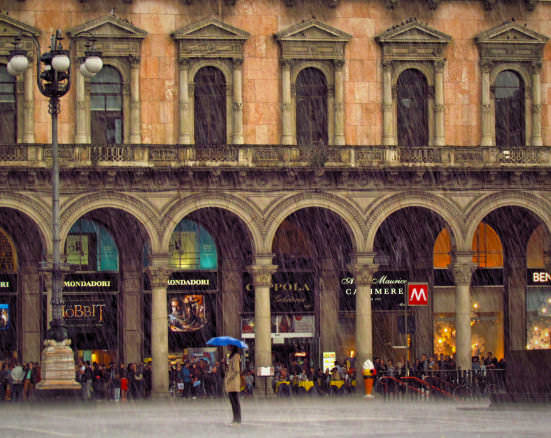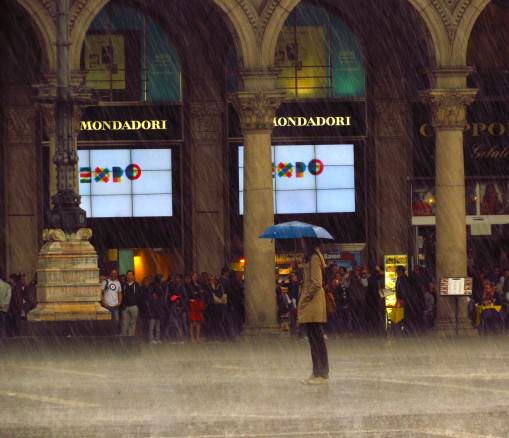 Milan's Arcade, the 
Galleria Vittorio Emanuele II
, one of the oldest and most beautiful shopping plazas in Europe, is a great place to take cover from a downpour. The plaza features some of Italy's finest boutique shops like Prada and Louis Vuitton. You can also sit at an indoor bistro terrace and enjoy a meal or drinks in the beautiful setting pictured below, with Milan's Duomo just outside. We didn't sit down but instead grabbed fast food pizza from
Pizzeria Spontini
, which turned out to be one of our favourites in Italy (and we ate a lot of pizza!).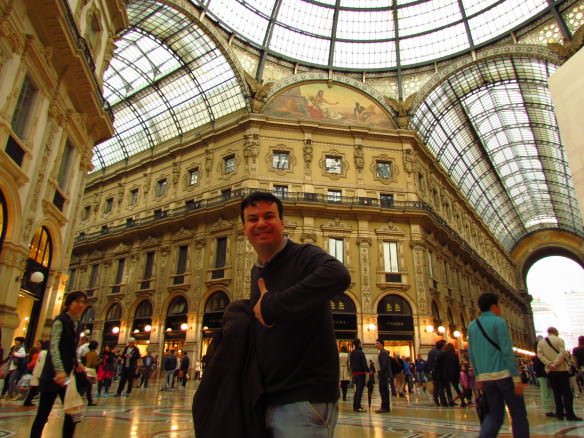 If you have a few days in Milan, along with strolling around the Duomo, Piazza, Arcade and Milan's beautiful fortress (the
Castello Sforzesco)
 sitting for dinner and drinks in the gorgeous Canal district (
Navigli
) is also a must. Milan is famous for happy hour, where if you pay a little more for your drink, an assortment of food is included, often times a buffet.
We enjoyed wine and complimentary food near the Duomo at one of the many chic cafes. A table of men in stylish business suits had a fashion book open to a page with a topless model, which was comically cliche in the world's fashion capital. Milan is also the city that inspired Starbucks' CEO Howard Schultz to add espresso to their menu in the 1980's. And the rest is history…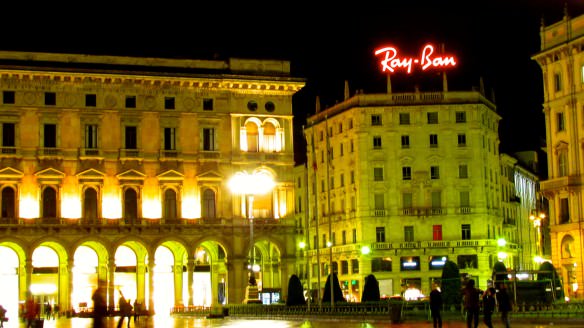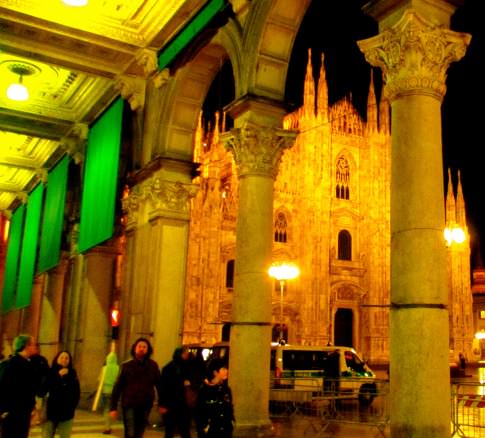 Read more of our articles on Italy's Lombardy region here:
How to Experience Bellagio, Italy Cheaper
Bergamo, An Underrated Italian Gem in Lombardy
Varenna, Perhaps the Most Beautiful Town on Lake Como
Lecco, Striking Beauty on a Budget in Lake Como