In addition to our recent attendance at Europe's largest travel blogging conference, TBEX in Dublin, I also recently attended the world's largest convention for the travel industry as a whole, World Travel Market. WTM takes place every year in London, and this year the travel industry once again convened at the massive Excel Center, near the docklands of East London on November 4th-7th. Bell unfortunately couldn't make the event as she was working in Dublin.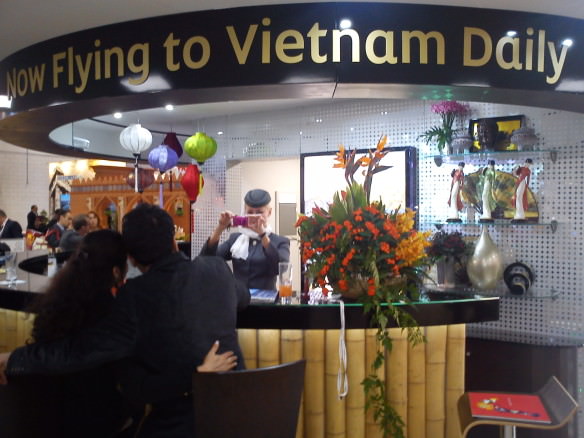 This was my first World Travel Market and I was absolutely blown away by the extravagance of so many of the world's tourism board displays and travel related companies mega stalls. I was also touched by the rare humble ones- among the giant behemoths were a few very small stalls, one of which confused me as it was filled with information on Uzbekistan, Tajikistan and Iran. Random cards were scattered everywhere and I enquired what was going on. "We're sharing this stall," said a pleasant Central Asian woman. "I'd love to visit all these places, but as an American, Iran isn't a good place to visit right now" I said. Instantly an older gentleman jumped from his chair and proudly announced that he was about to usher in a large group of Americans to tour Iran in a few weeks. He reached out his hand and gave me a firm handshake, "I'm Cyrus, named after Cyrus The Great, you know Cyrus The Great?" He said. He was one proud Persian and insisted I return later to speak to his sister as well, which was quite sweet.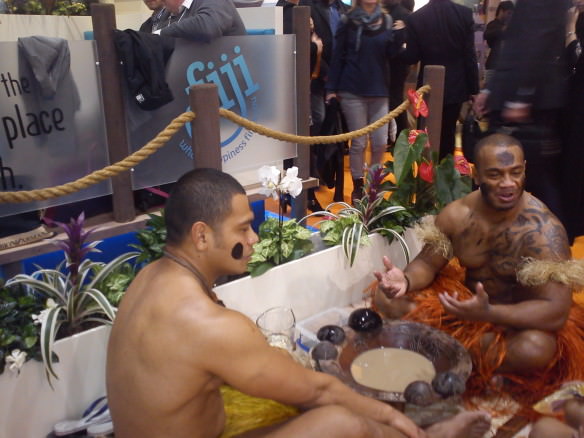 The Cuban tourism board greeted spectators with a Cuban man rolling cigars in front of their section. While it's technically illegal for an American to visit Cuba, you can visit from another country, and Cubans do not stamp passports. I've met quite a few Americans who've made the trip and found the country to be fantastic. It's now towards the top of my travel list to be honest- I want to visit a nation that's devoid of advertising everywhere you look. Belarus also falls into this category of destinations, among a few others like North Korea.
My agenda at World Travel Market involved meeting with tourism boards and companies to discuss partnerships. As we are currently in Malaysia, which we already had planned, and the island of Borneo to be specific, I had a scheduled meeting with the Sabah tourism board to discuss coverage of their beautiful province. It was wonderful to meet with them in London, and like most Malaysian people, they've been very hospitable to Bell and I now that we've arrived in Borneo. In addition to meeting with Sabah, I approached other tourism boards and a few companies to discuss working together. In a nutshell, it was a mixed bag, but overall it was extremely fruitful to attend and have some conversations.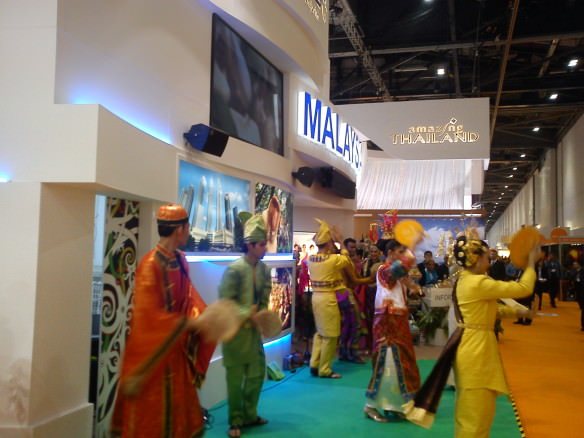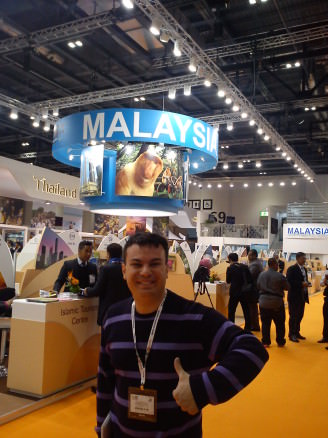 On my first evening, for some strange reason, I was directed to chat to the president of a
Greek island's
hotel association (who I will not name). He had absolutely no idea what a "travel blogger" was. Trying to explain it to him was the most awkward conversation I had at
World Travel Market
, by far. Like a scene out of 'My Big Fat Greek Wedding,' he even called one of his colleagues over so he could better understand, even after I'd already explained it. But Greece in general had a massive section at WTM and I loved their slogan of "All Time Classic." They were also the official sponsor of WTM's press room, a pretty good area of the event to sponsor. Being that I also hold a Greek passport because my father was born there, I was really pleased they played such an integral role in the event.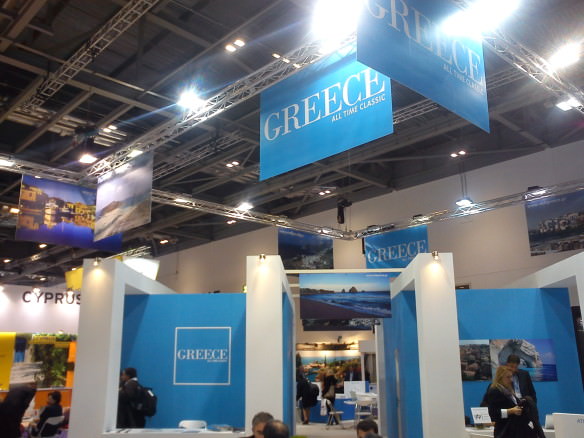 Some nations, such as Belgium, had incredibly lavish setups. Among their stalls they featured a double sided bar with 5 Belgian beers on tap, free for anyone conducting business with them. Other countries, like
Ireland
, who were more modest with their setup, were actually more generous with their free drinks, not questioning why I was mingling about and grabbing glasses of white wine. Being turned away for a beer at the Belgium stall was probably the rudest encounter I had at WTM. Seriously Belgium, a press badge doesn't warrant a free beer at a double sided bar of WTM?
While I was impressed, I was also stunned by the overly glossy marketing campaigns of… pretty much everyone. Why should someone visit a country like Peru with an idea of no imperfections in their head? After awhile it started to annoy me a little bit and I realised the importance of travel bloggers…most of us tell real stories, about real journeys, most of the time.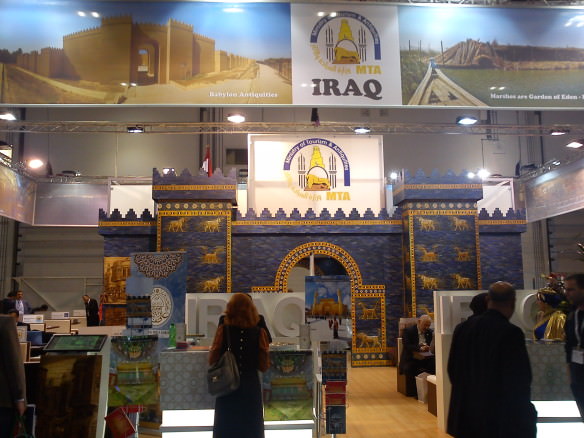 While the travel industry is growing, the competition is also becoming fiercer. More nations are implementing bigger budgets for infrastructure and advertising to draw more foreign money into their countries. Travel bloggers are
starting
to be taken more seriously because many tourism boards and companies are realizing that our audience is growing and we have the potential to personally influence choices. And for this, we deeply thank our readers, who are putting us in a position to be taken seriously, in our effort to revolutionize how travel is covered.
Thanks to the Generator and Premier Inn for assisting with my stays during two WTM's, the Sabah Tourism Board and everyone who took the time to chat with me.