By Alex Kallimanis: There's no city quite like London, home of the political, entertainment and media hubs of the United Kingdom. In the United States, these hubs are located in Washington, DC, Los Angeles and New York respectively. With a wide variety of attractions, you can busy yourself for a week in this bustling metropolis across the pond. Over the years I've made several trips to London, both for work and leisure. Here's a breakdown of highlights on how to spend a long weekend in London, to enjoy world-class museums and attractions, along with some iconic pubs.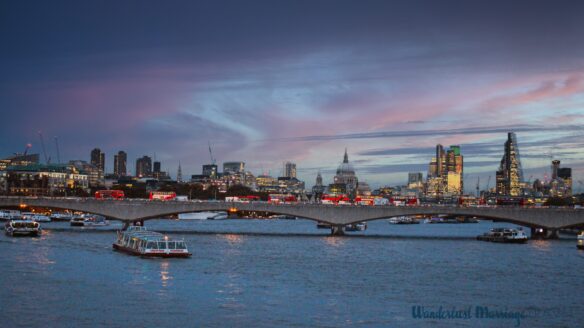 Impressive London Museums:
Over a long weekend in London, you should visit two or three of London's grand museums. I've visited all the below museums over the years, and spending a few hours soaking up art in London is a delight for the eyes. Admission to all of the below museums is free!
The British Museum houses a vast collection of impressive art from around the world. Some of the most famous works here include the controversial "Elgin marbles" (pieces from the Parthenon in Athens) and the Rosetta Stone.
Natural History Museum London is probably the best natural history museum in the world. One of the highlights is the impressive collection of dinosaur skeletons. The impressive Romanesque building from 1881 offers a fascinating insight into our past, present, and future.
Victoria and Albert was founded in 1852 and is the world's largest museum of decorative arts and design. The museum's permanent collection is home to 2.3 million works, in a stunningly beautiful venue. Their museum cafe is one of my favorite places in London to have coffee.
National Portrait Gallery is another world-class free museum that's home to one of the best collections of paintings on Earth. Incredible highlights here include stunners from the Italian Renaissance like Venus and Mars by Botticelli. You'll also find works by Michelangelo, Da Vinci, Raphael, Caravaggio and Rembrandt along with the impressionist masters.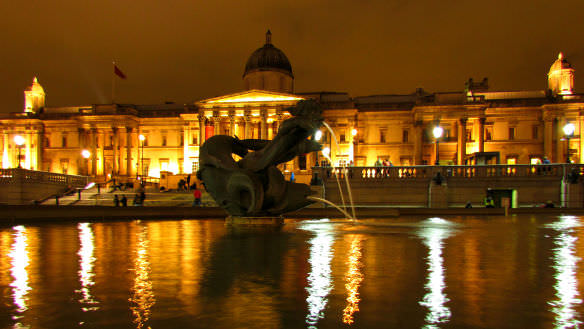 Tate modern is home to an amazing collection of 20th century art. Highlights here include works by Dali, Picasso, and Andy Warhol. You'll likely see many art students trying their hand at replicating works.
Where to Stay on a Long Weekend in London:
London has no shortage of hotels from the most opulent to budget. Even during the 2012 London Olympics, rooms were still available at the last minute during the games. If you travel to London during the off-season, rooms are significantly cheaper compared to summer.
Luxury:
Savoy is a luxury landmark hotel dating to the 1800's. It's central location in Covent Garden mean many attractions are within walking distance.
Langham London is a great luxury option that often comes in cheaper than similar options like Savoy and Ritz Carlton. The hotel is currently operated by hoteliers from Hong Kong and features a quasi Asian experience.
Budget- Mid Range:
The Premier Inn brand offers comfortable modern stays in many locations around London. Premier Inn is the United Kingdom's largest hotel brand. I've enjoyed staying at several Premier Inn's throughout visits to London over the years.
Some rooms at Premier Inn London Waterloo have excellent views of the London Eye, Westminster Abbey and the London skyline across the famous River Thames. Ask for rooms on the higher floors. You can read about my experience at this hotel in my article covering the Premier Inn London Waterloo.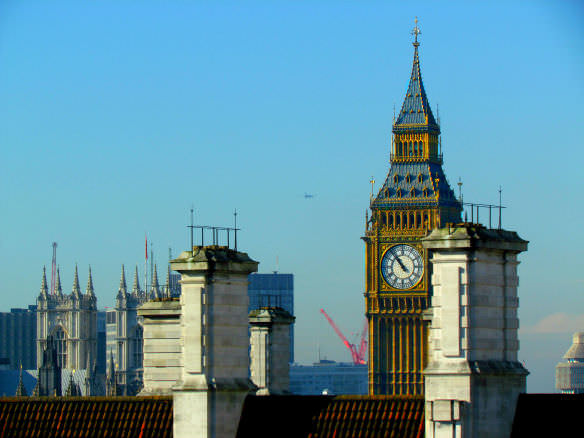 CitizenM London Bankside
is another great mid-range hotel in London. CitizenM's brand offers a comfortable stay in an ultra-modern 21st-century hotel that includes a great entertainment selection like free on-demand movies. Features like mood lighting can be controlled via tablet device in the room. There's also a
citizenM Tower of London
.
Backpacker:
Generator Hostel London is a clean hostel that I've previously stayed in that includes breakfast. While there's a pub in the hostel, the hostel isn't overrun with crazed partygoers. Backpackers looking to stay in a smaller hostel from the Victorian era should consider Palmers Lodge Swiss Cottage. YHA London Central is another well-reviewed choice for hostel seekers.
London's Grand Palaces, Cathedrals, and Markets
Buckingham Palace
Buckingham Palace is the primary residence of the Queen of England, so you're most likely going to have to be content with taking photos outside the gate. Go for the changing of the guard at 11 am each day.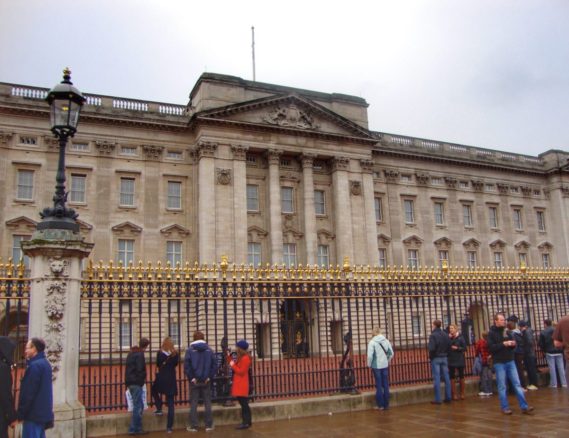 UK Parliament Tour and Big Ben photo
While you're unlikely to get a tour of Buckingham Palace, you can tour the magnificent UK Parliament building. The UK Parliament is open to visitors Monday to Saturday, year-round, to attend debates and committee hearings. You can book an audio tour via the parliament's website, which includes the House of Commons, House of Lords and Westminster Hall. The self-guided tour takes around 60-75 minutes and costs £18.50 ($25). If you don't have time for this, be sure to get your iconic Big Ben photo out the front.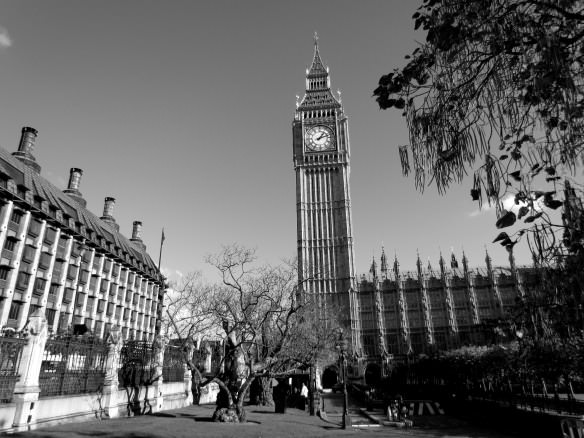 Westminster Abbey
Westminster Abbey is an impressive Gothic abbey that dates back to the 9th century. Along with St. Paul's Cathedral, this is where the English monarchy is coronated, and also where many of the nation's biggest weddings and funerals take place. Isaac Newton, Charles Darwin, and many English royals are buried here.
St Paul's Cathedral
The dome of St. Paul's Cathedral is one of the tallest in the world, and a major highlight of London's iconic skyline. The cathedral dates to the late 1600's and was the tallest building in London until 1967. The 5th level of St. Paul's offers a stunning view of the city.
Shakespeare's Globe Theater
There is no bigger literary great in the English language than William Shakespeare. So a visit to Shakespeare's Globe is a fantastic venue to see a play.
Tower of London
If you want to see the Crown Jewels, head to the Tower of London. Here you'll find a castle, fortress, and infamous prison right in the middle of London. Adult admission is £29.90 ($37 USD), £24.00 ($29 USD) for senior and students and £14.90 ($18 USD) for children.
London Eye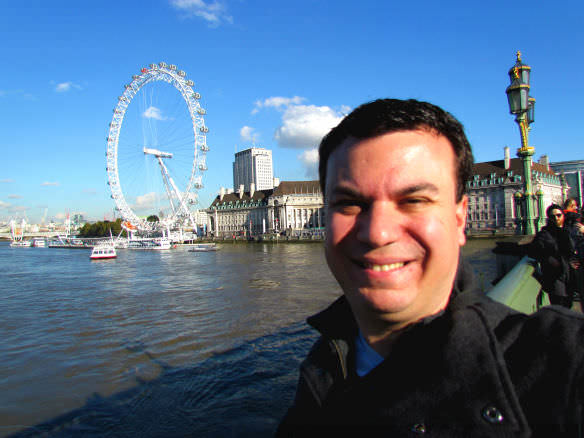 Standing 135 meters (443 feet high), the London Eye was the world's tallest Ferris wheel when it opened in 2000. It's since been eclipsed by Ferris wheels in China, Singapore and most recently Las Vegas in 2014, but it's still the tallest Ferris wheel in Europe, and offers stunning views of London's iconic attractions. Standard tickets cost £32.50 ($40 USD).
Borough Market or Camden Market
One of London's best and oldest outdoor markets is Borough Market. Borough Market is famous for quality British and ethnic food and is a fantastic place for anyone who appreciates quality outdoor markets. Camden Market is more famous, but Borough Market's central location near the Thames means you don't have to go out of your way on a long weekend in London.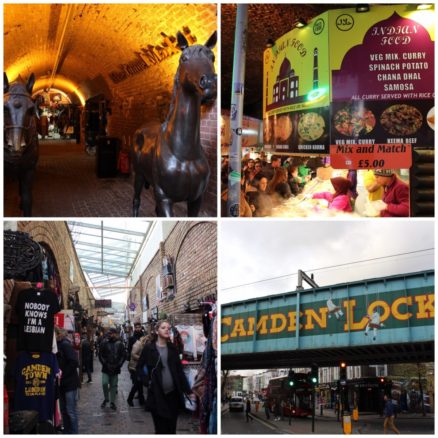 London Pub Recommendations:
Ye Olde Chesire Cheese
If you only visit one London pub, I highly recommend Ye Olde Chesire Cheese. It's one of the most historic pubs in the city, and little has changed there since it was rebuilt after a fire in 1666. This was apparently an old stomping grounds of Charles Dickens and Sir Arthur Conan Doyle. Today Sam Smiths owns the pub, meaning it's inexpensive by London standards, with a good beer selection.
The Blackfriar
The Blackfriar takes drinking pints to a spiritual level. It was built in 1875 on the site of a Dominican friary. The pub is filled with sculptures, mosaics and reliefs of friars. This is a unique establishment to enjoy dinner and drinks. Fish n' chips, steak and ale pie or bangers and mash are all solid choices off the menu. There is a wide range of beers on tap to enjoy local British ales.
Watch a Soccer Match over a Long Weekend in London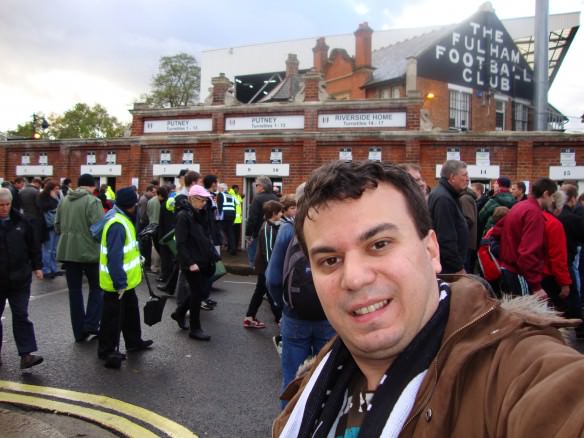 The English Premier League is one of the world's finest, with intense rivalries and fans. Sports fans should definitely plan to see a match if you spend a long weekend in London during football/soccer season. Some people only think of the big London teams like Chelsea and Arsenal. But if you leave buying your tickets late, you could catch a smaller team like Fulham. Fulham was relegated to the English League a couple years ago, but is now back in the Premier League.
Fulham's Craven Cottage features one of the oldest football stands on Earth – the Johny Haynes stand. It has original wooden seats from 1905. You can read about my visit there in my article Fulham's Craven Cottage, the Oldest Football Stand in the World.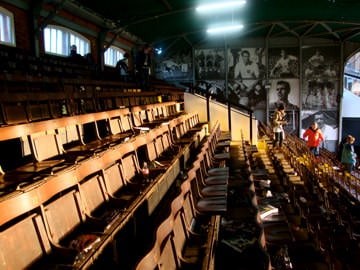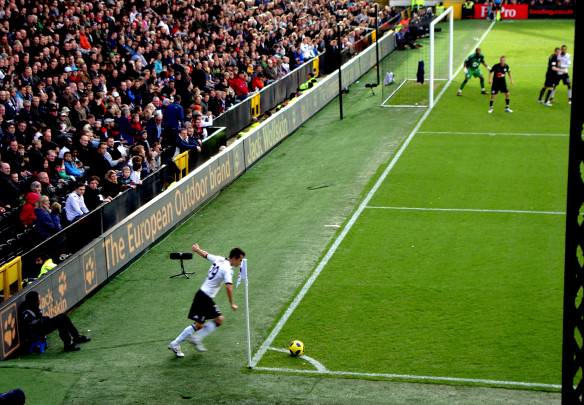 Travel Tips for London, Paris, Amsterdam and Brussels
Since I know this region well, I've written multiple itineraries for travelers. Read my article on How to Spend One Week in Paris, London and Amsterdam. And also have a fun guide for how to spend one week in London, Brussels and Amsterdam.
A Fun Story About My First Visit to London in 2000, While Backpacking Europe on Christmas Break from University
Sometimes when I visit London, I stay in the Earl's Court (Kensington) area because it offers some of the best value accommodation in the city. My history with staying in Earl's Court goes back to 2000 and my first trip to London as a college backpacker visiting over Christmas break. I flew into Heathrow Airport solo and cleared the hassle that is UK immigration, and jumped on the Piccadilly line with no accommodation booked.
I asked a few people on the tube where to stay and someone told me to get off at the Earl's Court stop (where I found a dumpy hostel that I don't recommend, if it's even still standing). But I've since returned to stay in Earl's Court on several subsequent visits to London. A combination of nostalgia, value and close proximity to many of the cities attractions via the tube keeps me returning.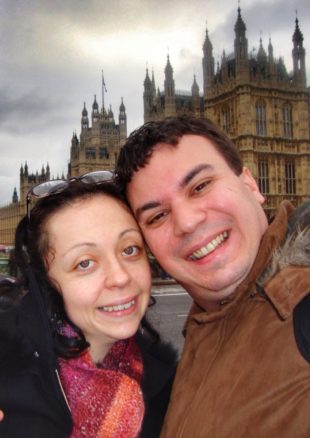 There's so much to experience in London, so this list only scratches the surface. If you have questions on how to spend a long weekend in London or on travel in general, email me at [email protected] and I can assist you!
Disclosure: This article contains affiliate links. We receive a small commission when you book or sign up through these links and it costs you nothing extra. Thanks for using them!