With 70 inches of snow in two weeks, combined with constinent temperatures well below freezing, Boston has been pummelled by snow since Snowstorm Juno. The city prides itself on clearing snow efficiently (which it can) but as Mayor Marty Walsh recently said "this amount of snow is unprecedented for Boston." So dire has the situation become, that there's talk of declaring a state of emergency to dump snow in the ocean. The reason the city hasn't allowed that is because too much garbage and polluted waste would also be dumped into the Atlantic. It's ironic that images of the Boston tea party could parallel a coming Boston snow party. Boston has consistently made national news in 2015 for the barrage of snow, Deflategate, the New England Patriots Super Bowl win and being selected as the American finalist to host the 2024 Olympics.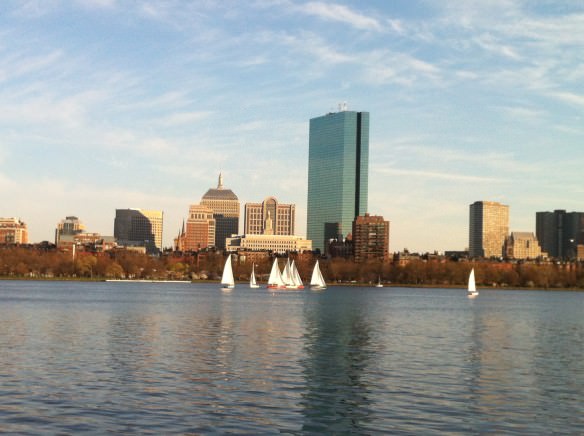 Boston's bid to host the Olympics has been mired in controversy, with many locals believing it's a waste of money. Certainly there's excellent reason to question the merits of hosting a major sporting event that leaves cities massively in debt and with cycling arenas that become unused ghost towns. Surely there's a better way to divert resources, right? But there's two major benefits to hosting the Olympic Games that are long term investments. The first is global advertising as a tourist destination, and Boston has a lot to offer visitors. The second is updating public transportation and the last two weeks have put so much pressure on aging trains and tracks, that the entire metro was forced to shut down for over a day, even after all the roads were cleared.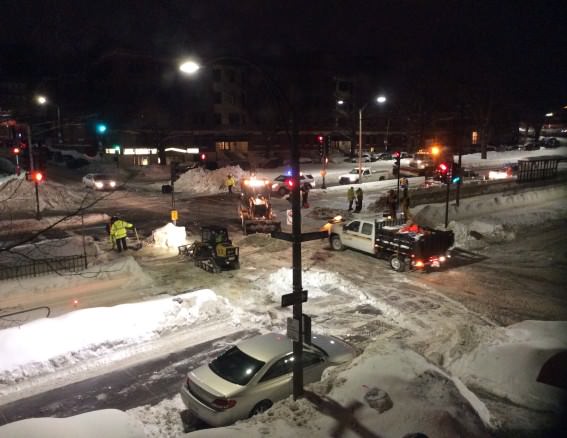 A recent article in the Boston Globe shed light on how old Boston's metro trains are. Some of the trains date back to the 1940's, and too few are newer than 1978, and many track switches don't have heaters to keep them from freezing. This combined to cause trains to fail after an additional 20 inches of snow on Monday and forced a last minute shutdown that evening which stretched to a full cancellation on Tuesday, despite snowfall being over and the temperature reaching a high of 34 fahrenheit.
Adequate public transportation is necessary for a young city in which many people don't own a car (like us) and rely on public transportation to get to work. The United States prides itself on the ability for upward social mobility, but to truly walk this walk people need to be able to reach their city jobs efficiently without a car. And this is where a successful 2024 Olympic Games campaign kicks in. Sure, Boston could divert more taxes into updating the MBTA (Massachusetts Bay Transportation Authority) without hosting the Olympics, but if the city hosts the games it will receive outside help and necessary political will. And as mentioned before, Boston will experience increased tourism revenue long after the 2024 Olympics conclude.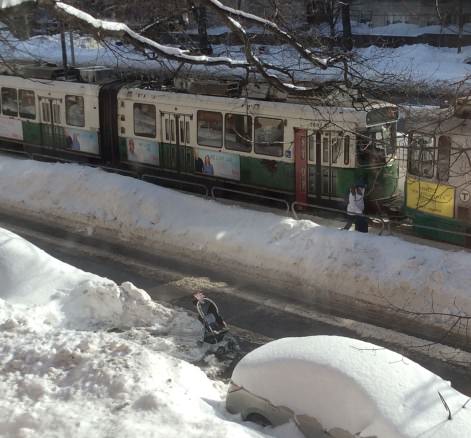 During the 1992 Summer Olympics in Barcelona, I was a 13 year old kid watching on TV in Orlando, Florida. I was so inspired by Gaudi's colorful architecture, incredible views of the city from the outdoor diving venue atop Montjuic mountain, and the delicious looking food that even though it seemed like a distant dream, I vowed I would get there someday. And I did, three times. During college I lived at home, worked, and used a little student loan money (shh) to buy a cheap ticket to travel Europe over a Christmas school break. I loved Barcelona so much that I attempted to move there after college, and while I failed, I met Bell on that trip. We returned last year for our 9 year wedding anniversary and among other things, were so impressed by Barcelona's metro system (which is far superior to Boston's).
I was also recently in Athens, which hosted the 2004 Summer Olympics and was equally impressed that the city's metro was far more efficient than Boston's crumbling trains, tracks and stations. A successful 2024 Olympics bid for Boston, which would be announced in 2017, will not only improve the city for current and future residents, but will also inspire 13 year old kids around the world to visit this city in the future.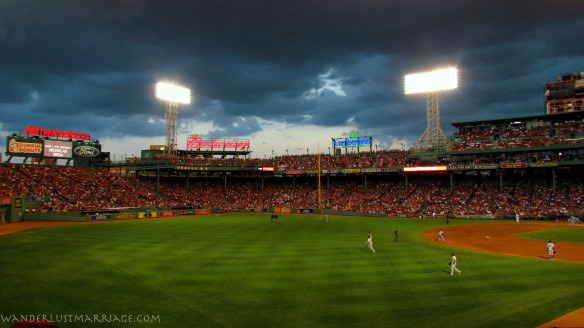 Boston was the birthplace of the American revolution, is a bustling multicultural city and a great sports and university town. With over 100 colleges and universities, including America's oldest (Harvard), and one of the world's best technical schools (MIT), Boston draws talent from around the globe to make significant contributions in science, medicine, politics, business, law and more. The 2024 Olympics would be a wonderful platform to advertise this to a global audience, and residents of this town can finally receive the public transportation we deserve. While Boston prides itself on its past, its time to start embracing its future.