We've been together for ten years and have traveled to over forty countries, but something we've never done together is travel for Valentine's Day. This year won't be any different as we'll be staying home in Boston on February 14th. Here's some reasons not to feel guilty if you don't have the most romantic holiday ever written by Hallmark planned for Valentine's Day 2015. But before we get into them, if you're in the first year of a relationship, you should possibly consider a weekend getaway for Valentine's Day more so than a couple like us (It has something to do with the sequel to the Bridget Jones movie as women especially love 'mini breaks' with a new partner).
We've always placed travel as our top priority over material possessions, and Valentine's Day often places pressure on couples to spend beyond their means or wait ages at even mediocre restaurants. When (Alex) was in college, I waited tables at Bennigan's, an Irish-American chain restaurant with overly processed food and tacky Irish trinkets on the walls. By far, the busiest day of the year was Valentine's Day, and couples would wait upwards of 90 minutes for a table during the dinner rush, while other nights we were starved for tables. How good was the food at Bennigan's? The company folded years ago.
So we discovered that it's far better to just stay home and cook a nice candle lit meal together. It's cheaper and even more romantic than waiting two hours for a table at Cheesecake Factory, to then sit in a restaurant overflowing with other couples. Like New Year's Eve, some restaurants even put together special menus for the occasion- menus with higher prices than on other nights. So if you make travel a priority in your life, dining out on Valentine's Day isn't very ideal.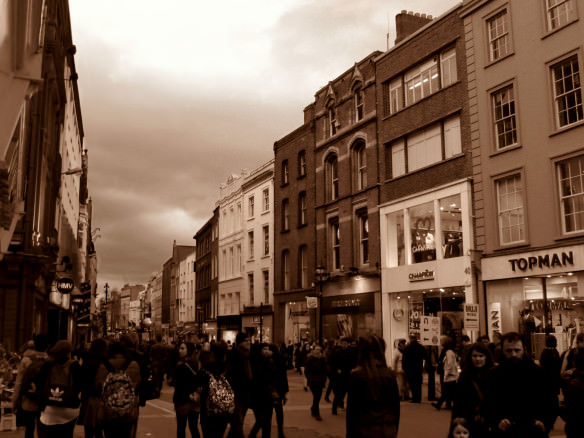 The same rule applies for travel. One of our favorite parts of traveling is eating out and experiencing local dishes. So asides from higher priced rooms, you're then faced with the same Valentine's Day dinner conundrum, with a change of scenery. If you're traveling on Valentine's Day in the USA, pick a restaurant where you can make a reservation in advance. Open Table is a good website to easily surf and make reservations in cities across the U.S. (though you may be stuck with the 'special menu').
The commercialization of Valentine's Day has also spilled to countries outside the USA, so plan accordingly. Before living in Boston we resided in Dublin for 2 and 1/2 years and dining out was also an issue there on February 14th. Before Dublin we lived in Amsterdam for 3 and 1/2 years and we did actually enjoy a nice dinner out one Valentine's Day because the holiday isn't celebrated as much there. But this year Valentine's Day falls on a Saturday, so restaurants worldwide will generally be busier than they otherwise would be.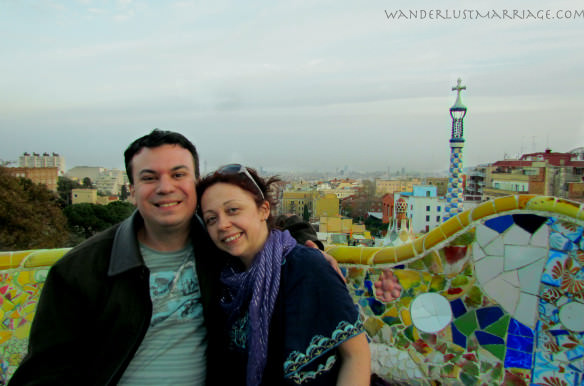 Instead, we usually travel for our wedding anniversary, which falls on March 12th, which is a busy time to travel almost nowhere. Last year we celebrated our 9 year anniversary in Barcelona, Spain, which was wonderful. For 8 years we celebrated in Dubai, on our way to visit family in Australia. For 7 years we did an overnight trip from Dublin and stayed in a beautiful manor house in nearby Wicklow, where we were even upgraded to a suite simply because the mansion was mostly empty. For our 6 year wedding anniversary, we flew from Amsterdam to Dublin for a 4 day weekend, where we fell in love with the Irish people- so much so that we decided to move there when a job opportunity presented itself for Bell several months later. So we firmly believe in travel for embracing romance, togetherness, (and adventure), but only when it's for us, not for an entire nation and beyond.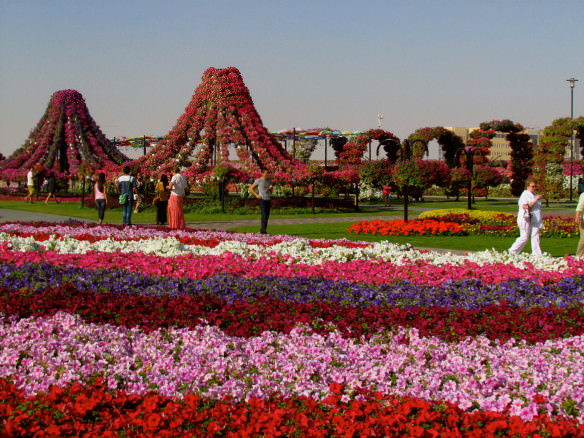 If you're looking for fun off beat ideas for a romantic activity this Valentine's Day, check out the suggestions over at The Family Adventure Project. We especially like their idea for a barbeque on the beach, and wish we could manage that in New England.
What are your thoughts on travel and dining out for Valentine's Day? If you enjoy doing this with your loved one, please share some tips with fellow readers, as we're a little in the dark on the subject. Our 10 year wedding anniversary is a month away and while we'll definitely travel somewhere special for it, our destination hasn't yet been decided!