While we both love to travel, we know not all couples share this interest together. It's common for one person to not share the same passion for going abroad. But that's ok, because our differences are part of what makes life interesting. And in many cases, this is an issue that can be overcome. Here's how to get your partner to travel more, based on many years of our own experiences and knowledge of the travel industry.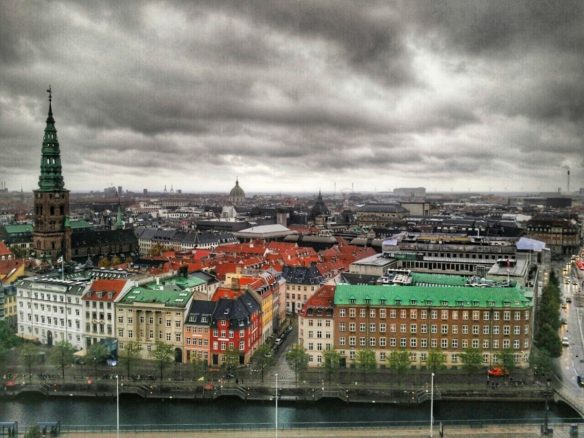 Find Out What's Holding Them Back
Are they afraid to fly? Do they not want to spend the money? Are they afraid something bad will happen? By listening to their concerns, you will be able to start to addressing their issues and discuss planning a trip around them. If they're afraid to fly, take a cruise. If they get sea sick, fly or drive somewhere. Don't push them to do things they don't want to do if you want to get your partner to travel more.
Maybe they're afraid something bad will happen, like a terrorist attack, mugging or getting sick. Remind them that the odds of dying in a terrorist attack are significantly slimmer than dying in a traffic fatality. Or if you think this approach might backfire, discuss options like carrying a second decoy wallet or visiting places unlikely to experience a terrorist attack (generally, smaller towns, islands, etc). Here are some tips by the US State Department on how to minimize travel risks. By researching destinations and exercising similar safety precautions that you would in your home country, you can alleviate some of the fear. We've traveled to over 50 countries and lived in several different countries for seven years without any serious incidents (knock on wood).
If it's an issue of money, see if you can get them to reduce spending. Maybe eat and drink out less, which can also be a positive investment on your health. Focus on the fact that you only live once and travel can have a positive impact on education. We've definitely gotten some great business ideas by venturing away from our backyards! A change of scenery clears your mind and you can discover foreign concepts that can be implemented back home. That can be fantastic for your wallet!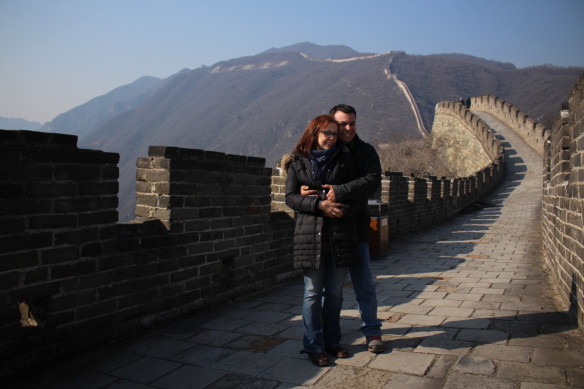 Practically Free Flights!
Play the credit card points game to earn free flights with everyday spending. There's really no catch as long as you're responsible with credit. Just be sure to pay off the balance. We love taking advantage of credit card bonus sign ups. It saves us thousands each year on travel!
With careful planning – you can easily earn two free international flights in a relatively short period of time! Free flights is a great way to get your partner to travel more! If you need tips on this, get in touch with us – we're happy to help!
Plan Trips that Suit Their Interests, While Still Catering to Yours
What is their biggest passion? Maybe they're an avid golfer and you're a culture buff. Consider a trip to Ireland or Scotland. Those countries feature world class golf alongside picturesque scenery and interesting history. You can travel and dine together, but upon arrival have time to yourselves to pursue your own interests. Or maybe they love to surf. Portugal is home to some of the best waves in Europe and what's not to love about beautiful architecture, smooth port wine and delicious food, which is abundant in that wonderful country.
Maybe you enjoy city travel and they're more outdoorsy. Find common ground by planning an itinerary that has something for both of you. Spend a few days in a city and a few days in nature where you can hike and bicycle in peace. It's a good idea for city slickers to get out of the rat race and concrete jungle anyway.
Basically this is just about compromise, you might have your heart set on visiting the Eiffel Tower in Paris for a romantic week, but you might just have to build up to this trip!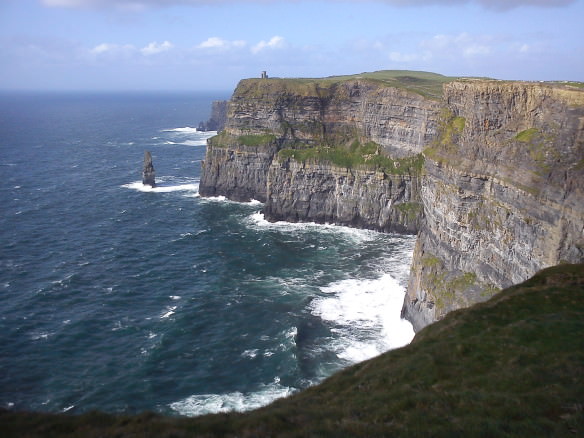 Make Travel Comfortable
Make no mistake, flying can suck. No one likes being packed in like sardines on a plane if we don't have to be. If the configuration of a plane involves 2-4-2 seating, make sure you have the 2 seats to yourself for a trip. Some people spend huge bucks to sit first class, but that's beyond the budget of most. If you can grab 2 seats to yourselves in economy, say flying from New York to Brussels, like we have, it's awesome not to have to share a row with a stranger. For taller people, the additional charge for premium economy is well worth it.
If you're partner really dislikes flying and travel, don't plan a trip to say, India. Maybe you really want to go to India with them, but you need to hook them on travel first. Plan a trip they'll enjoy with a shorter flight time and maybe pack a fun plane survival kit. If you plan right, you can leave them daydreaming of your next adventure together. And maybe next time plan you can plan that long distance trip to India, Thailand, Australia or an African safari.
If you can arrive at your destination comfortably, without spending an absolute fortune, there's a better chance you'll get your partner to travel more. You'll also have a much more enjoyable vacation together.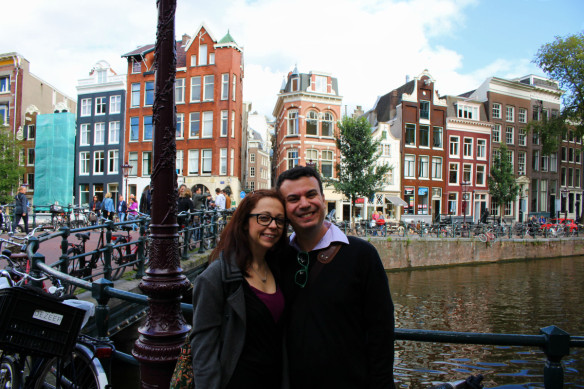 Plan a Resort Vacation or Cruise
If you're a really adventurous traveler, this may not appeal so much to you. But if your partner isn't, it's more likely to appeal to them. These types of vacations offer a taste of being abroad with some comforts of home. Also, you can plan excursions that add adventure and cultural immersion. We took a week long Caribbean cruise with NCL last year and did some adventurous things in Honduras, Belize and Mexico, while traveling in total luxury. If you enjoy local hangouts and street food, you can leave the resort or cruise ship while your partner hangs out by the pool or beach.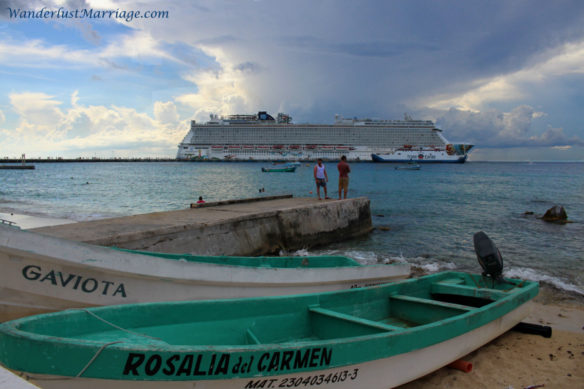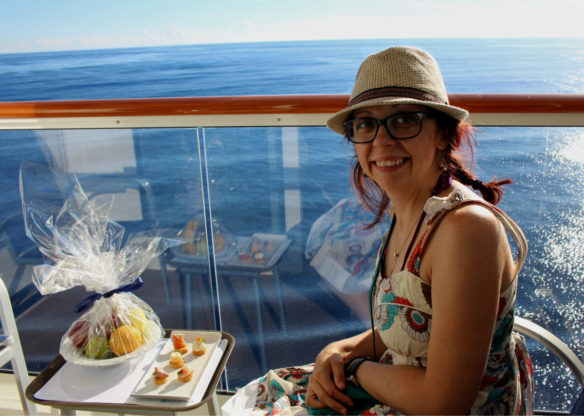 Travel Without Them
If all else fails and you can't get them to venture with you, travel with friends or by yourself. Traveling solo can be daunting if you haven't done it before, but it can also be a liberating adventure (it's how we first met in Belgium too). You can go anywhere you want when you travel solo without having to worry if someone else is bored. You can also travel with friends that enjoy similar vacation interests. Maybe your partner will be jealous, but that might be the motivation they need to accompany you next time. Especially when they see all the amazing photos you took! Some people think you should travel with a partner before getting serious, but that may not be an option for you.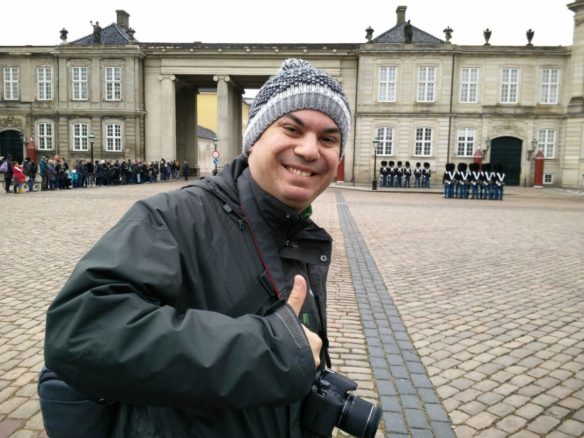 Recap: How to Get Your Partner to Travel More
While Bell and I have enjoyed traveling around the world together during our 12 year marriage, it hasn't come without occasional challenges. You have to insure your partner is comfortable and balance itineraries to suit both of you. If you don't do this, it's not going to be a good vacation and you aren't going to get your partner to travel more.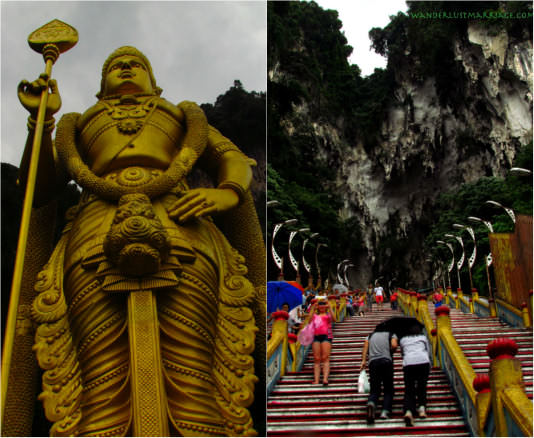 Have questions on planning a wonderful vacation? Email me at [email protected] and I can assist!
Disclaimer: This article contains some affiliate links. We receive a small commission when you book or sign up through these links and it costs you nothing extra. When it suits you, please use them, as it helps us help you!