Happy New Year everyone! We hope you brought in 2016 in a fun way surrounded by those you love. We recently recapped our American travels in 2015 that saw us visit 16 states, some of them multiple times, and two visits to Washington, D.C. We also traveled in five other countries and want to recap that before discussing a few travel plans in 2016. Romania was the only new country we visited in 2015 as we have previously traveled in Canada, Belgium, France and lived in the Netherlands for three and a half years.
Netherlands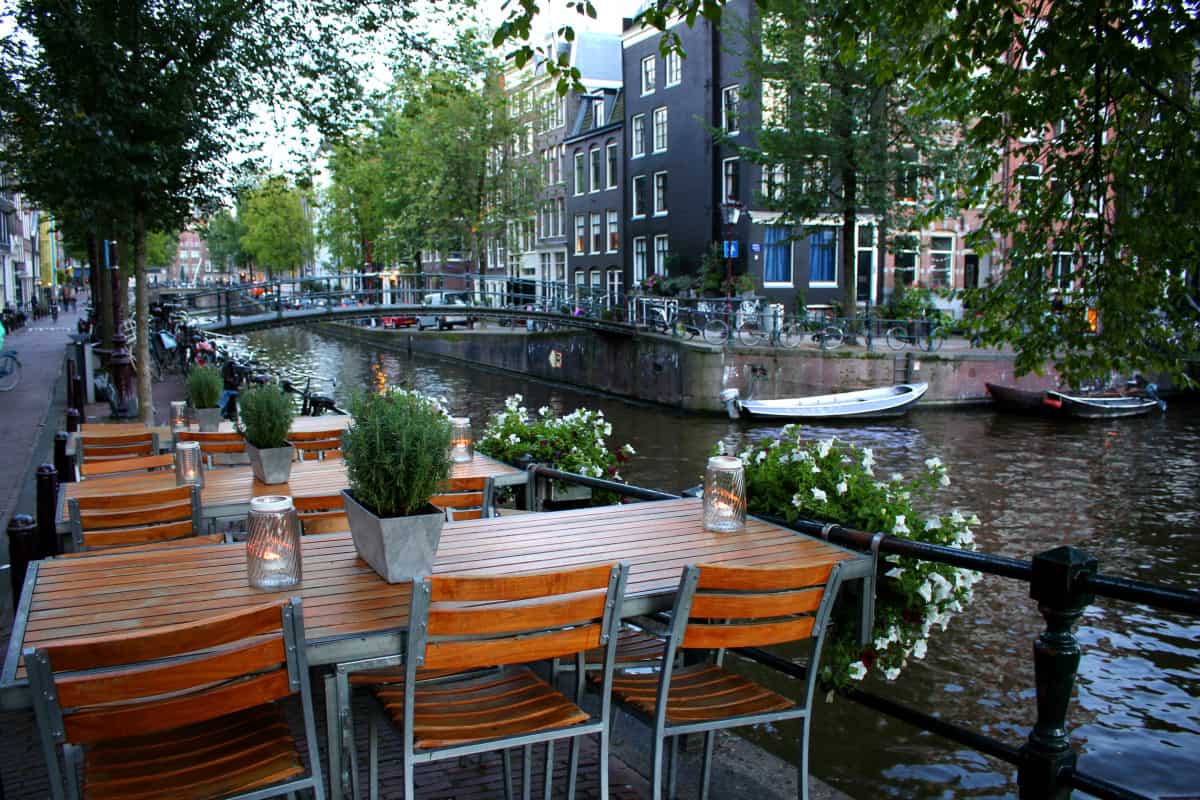 For the second straight year we re-visited our former home city of Amsterdam. And this visit was sparked by the small group tour of Belgium and the Netherlands that I organized, along with Bell planning a two week stint at her company's Rotterdam office. Highlights of the group tour in Amsterdam included visiting the Rijksmuseum, Van Gogh Museum, a canal boat tour and delicious food and tasty Dutch beers. After the tour concluded, it was also wonderful to catch up with several wonderful old friends!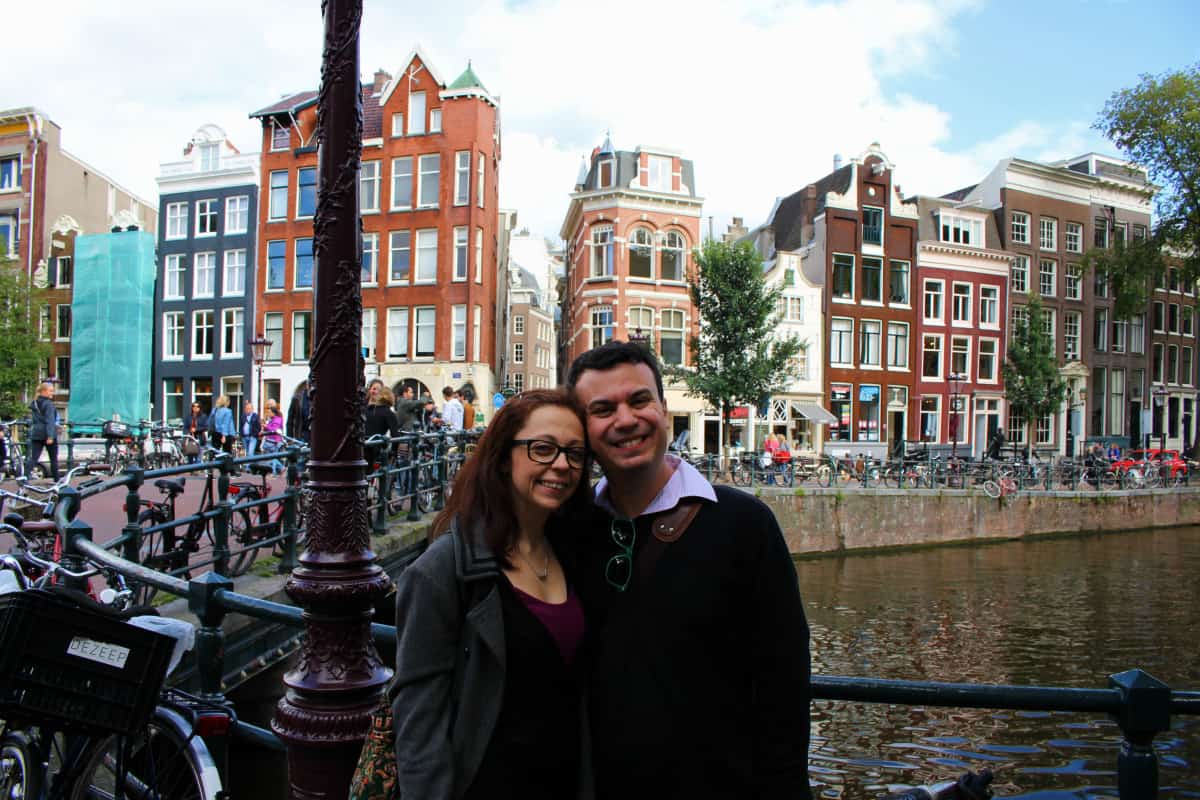 We spent time together in Rotterdam, and got to know this modern Dutch city better. If we could live in the Netherlands all over again, we'd probably choose to live in Rotterdam over Amsterdam. While Amsterdam is beautiful, Rotterdam is equally unique in its own way, cheaper to live and because it's less touristy, is a little friendlier than the Dutch capital. Rotterdam was an excellent base for a several great day trips including the historic windmills at Kinderdijk and a visit to the National Jenever Museum in Schiedam, the gin capital of the Netherlands and home of the nations largest windmills. We also enjoyed dinner and drinks in historic Delft and re-visited Den Haag (the Hague), which is home to the Dutch parliament.
Belgium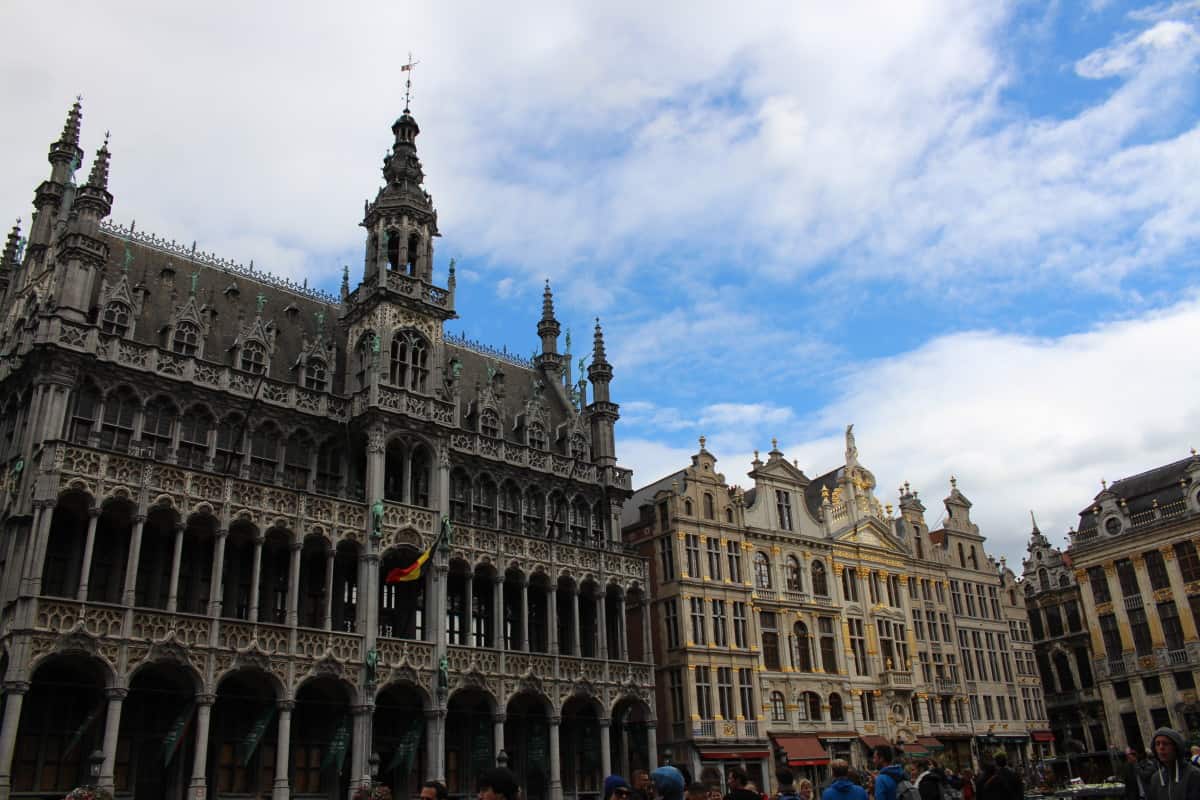 My tour of Belgium and the Netherlands began in Brussels. Highlights of the Belgian capital included a tour of one of Europe's most beautiful squares, the Grand Place, a visit to the authentic Cantillon lambic brewery, the Royal Museum of Fine Arts and the EU Parliament. Highlights of Bruges included a visit to the De Halve Maan brewery, canal boat tour and walking the streets of one of Europe's most well preserved medieval towns. We also found time to stop in the diamond capital of the world, Antwerp and take in the largest museum in the lowlands, the Cathedral of Our Lady. Belgium is one of the very best countries in the world for food, beer and chocolate so we enjoyed all of that immensely.
Upon returning to Brussels after my tour concluded in the Netherlands, I returned to beautiful Ghent for an afternoon and am now strongly considering a stop here on a future tour!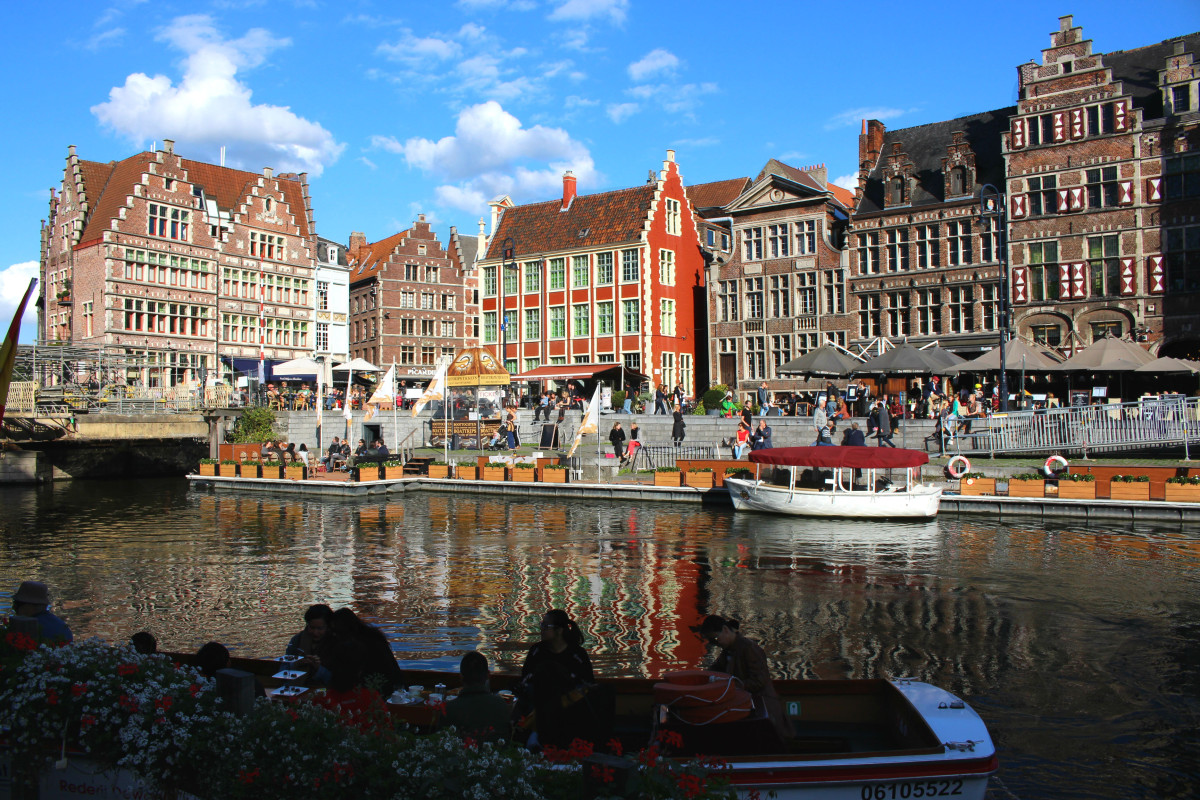 Romania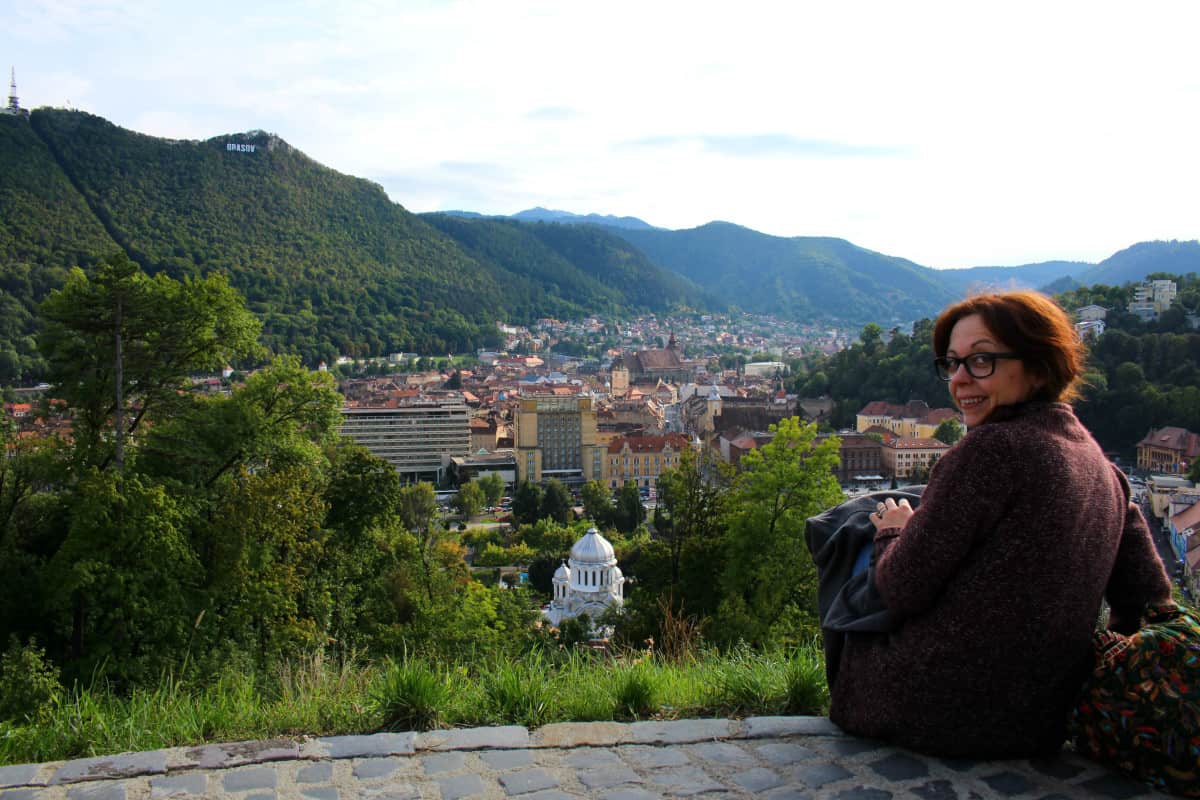 For the week's vacation portion of our three week European trip, Bell was actually pushing for a return to give Morocco a second chance, after our first visit there a few years ago was a disaster. I wasn't quite ready to return to Morocco and asked her to consider Sicily and Romania for somewhere new. I'm glad I was able to sell her on the relative intrepidness and novelty of visiting Bucharest and Transylvania.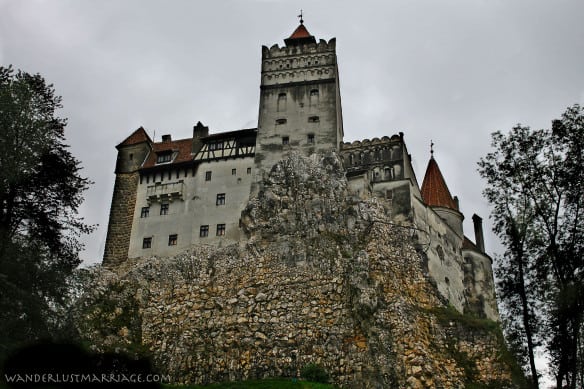 One of the highlights of visiting emerging Bucharest was touring the world's largest parliament building, 'The People's Palace.'  Another was our 3 day stay in lovely Brasov, nestled in a valley of the Carpathian mountains (home to around 50% of Europe's bear population). During this 3 day stay in Transylvania we visited Bran Castle, which was the inspiration behind Irish writer, Bram Stoker's creation of Dracula. Romania is a country on the move again, and it was great to experience it firsthand to help dispel some of the negative opinions we'd previously read about it.
France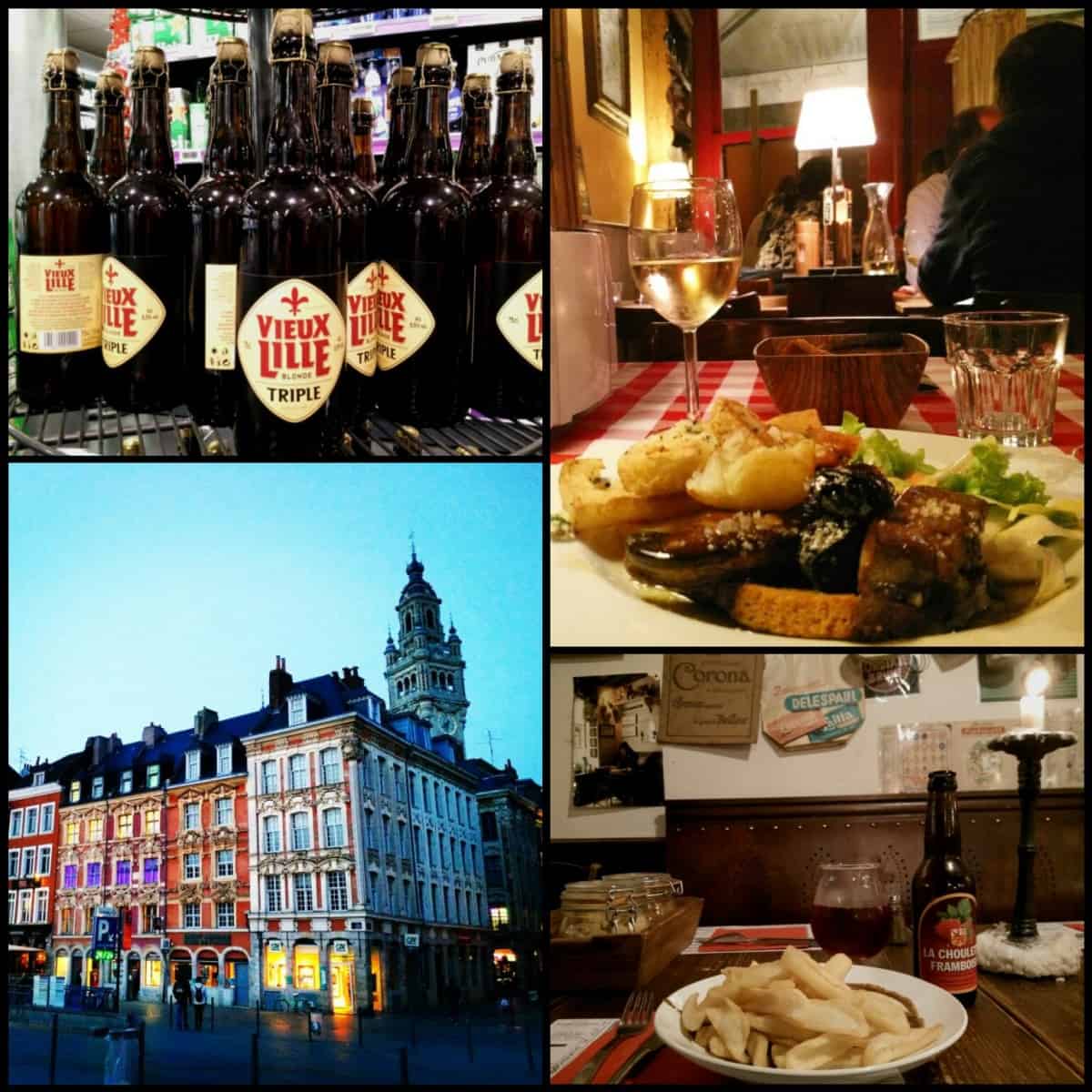 I had a couple spare days after Bell flew home from Brussels and decided to visit France since it was right next door. I thought about returning to Paris for the first time in many years but decided to experience somewhere new and cheaper. Upon researching, I discovered I could visit France's 5th largest city, Lille, in only 37 minutes via high speed train from Brussels.
Highlights of Lille included several delicious meals that teetered between French and Flemish as I navigated menus that ranged between an abundance of foie gras and stews cooked in ales like Flemish carbonnade. It was pretty to stroll a smaller town that resembled a cross between Paris and Brussels. And asides from being at a crossroads between three major European capitals, another reason Lille is a also gem because it isn't overrun by tourists.
Canada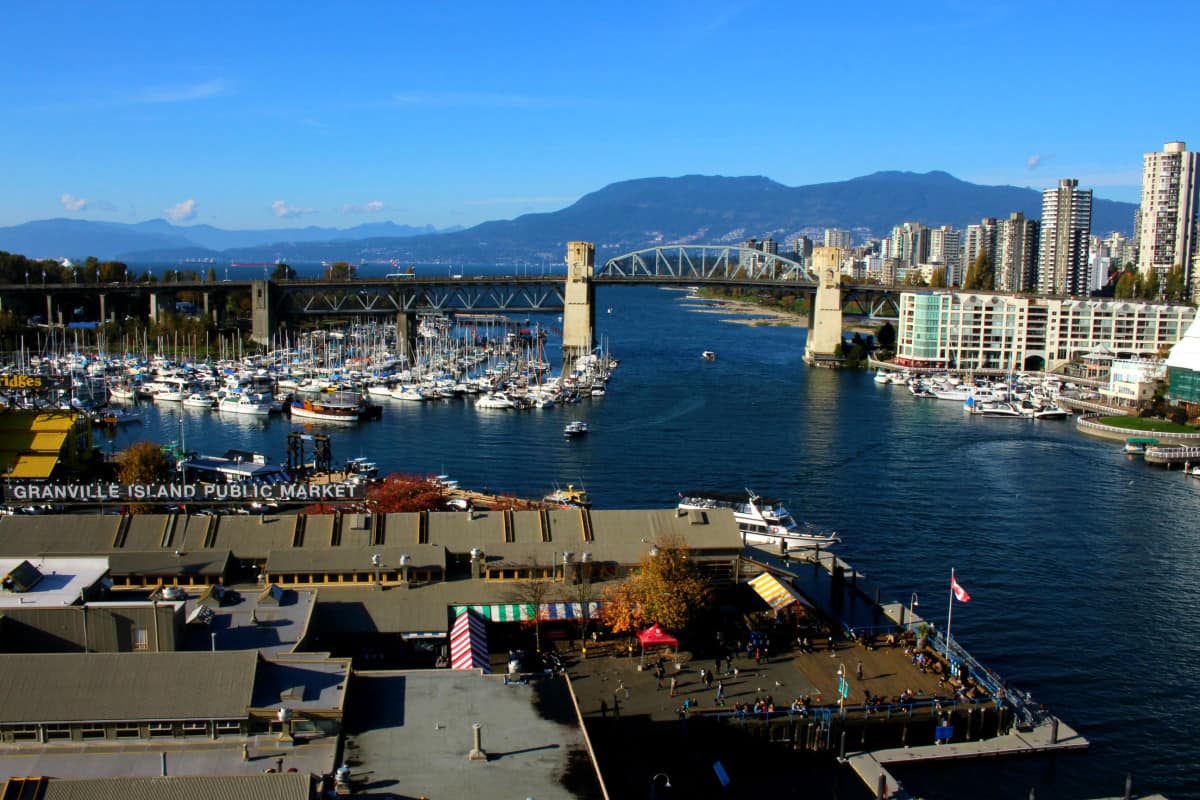 Since 2008 in Montevideo, Uruguay, Bell has attended the International Society for Quality of Life (ISOQOL) research conference which generally alternates between Europe and the Americas each year in October. In 2015, the conference was held in Vancouver at the Fairmont Hotel and she received the award for 'Emerging Leader' in honor of past president of the organization, Donna Lamping. It was a big honor and I was very happy I could be in attendance to see it. I'm proud of her for working very hard over the years and establishing herself as a leader in health research.
Vancouver is without a doubt one of the most beautiful cities in North America. It's so peaceful to walk along Coal Harbour and take in the mountain scenery while watching sea planes land in the harbour. The Granville Island Public Market is one of the best city markets you'll come across with a wealth of fresh and delicious prepared food options. Vancouver is also home to some of the friendliest wait staffs we've ever come across as we've had several genuinely friendly encounters where staff have taken the time to chat to us and offer some of their favorite local tips (without knowing about this site).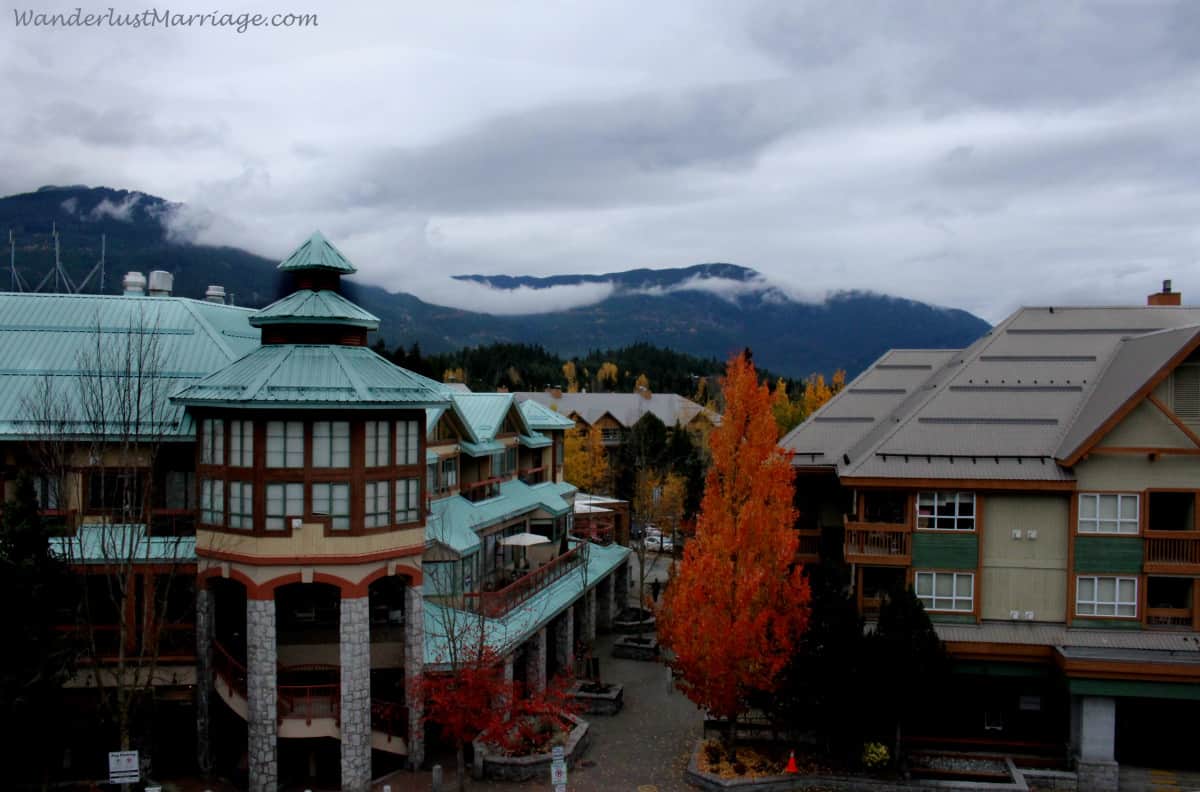 We arrived in Vancouver a couple days before the ISOQOL conference and rented a car at Vancouver Airport and drove two hours north of the city to beautiful Whistler. Mid October is one of the slowest times of the year and the staff at Alamo car rental were very nice to offer us a cheap upgrade to a beautiful Infiniti to embark on our road trip in style (again, without knowing about this site). En route we stopped in the town of Squamish, which was also breathtaking and enjoyed a couple fantastic days in the Whistler area, which was home to the skiing events during the 2010 Vancouver Winter Olympics.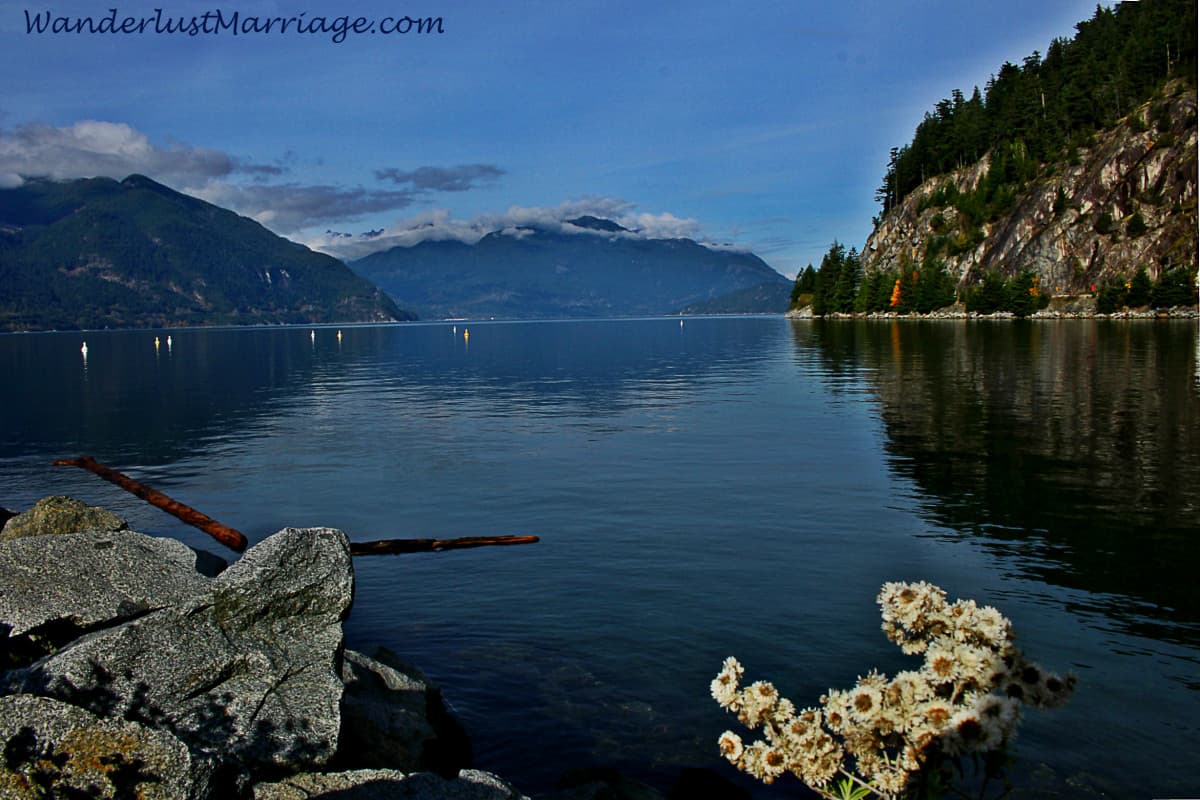 What We Have Planned for 2016
First, we're heading to the 2016 NY Times Travel Show for the second year in a row! It's the largest travel trade show in the United States and we enjoyed being at the event last year. You can read a recap of the 2015 NY Times Travel Show, including my encounter with Miss America and the Naked Cowgirls in Times Square!
And we're already booked for our 11 year wedding anniversary in March! We'll be staying 2 nights at the beautiful Esterel Resort in the Laurentides region of Quebec, which is just outside Montreal. We'll be driving up from Boston and also plan to spend 2 additional nights in Montreal, as Bell has never been and I haven't been in many years.
We're also planning to visit Australia in February with a stop somewhere in Asia along the way- probably in Hong Kong or Taiwan but this hasn't been finalized. Bell's brother is getting married in Paris in April and I'm still contemplating whether to run a guided tour to Greece, which would be end of September. 2016 looks to be another busy year of travel and we're barely into the year!
If you have any suggestions for stories or interest in a guided tour of Greece please leave us a comment or get in touch with me via email at [email protected]. Thank you so much for reading and we wish you a wonderful New Year!