If you are looking to find a quiet and peaceful spot in the Netherlands look no further than the West Frisian Islands. Texel is the easiest island to reach from Amsterdam. We went camping on Texel with some friends over the July 4th weekend some summers back when we were living in Amsterdam. It was a fun and relaxing getaway. Below are some tips for camping on Texel.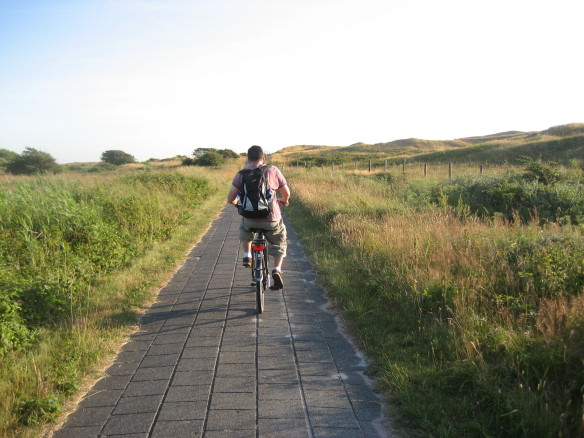 What are the Frisian islands?
The Frisian Islands are a chain of islands in the north of the Netherlands, in the Wadden Sea. There are eight Western Islands, and Texel is the largest and easiest to get to because it is the closest to Amsterdam and the most populated of the islands, with around 13,600 residents. Via train, bus and ferry it is possible to get there in under 2.5 hours from Amsterdam (or quicker with a car if you plan the ferry timetable properly).
Camping in De Cocksdorp, Texel
Texel has many accommodation options, and we opted to camp in the most northern village on the island, De Cocksdorp. So after the train, bus, ferry, and island bus, we arrived in the charming and small village of De Cocksdorp. After checking into the camping grounds, we walked to our allotted camping spot to discover we had a gorgeous view of the lighthouse at the northern tip of the island. We all plopped our stuff down and started munching on some nuts. Simultaneously we noticed how loud the crunching was. After the almost constant noise of living in Amsterdam, this was a wonderful reprieve.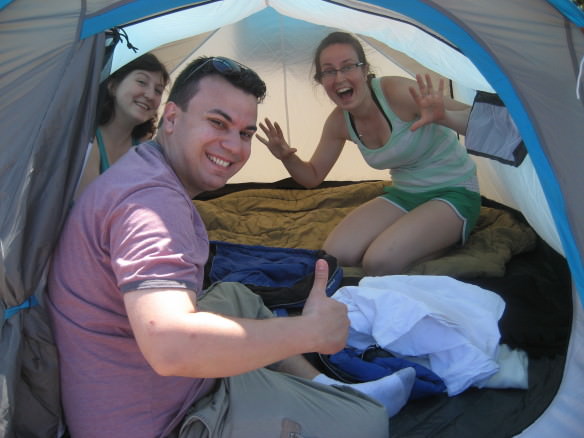 Renting Bikes in Texel
After setting up our little tent we headed to rent bikes and explore the island. Because it is the Netherlands a bike rental shop was easy to find a shop and get bikes for a reasonable price. Also, the bike paths around Texel are fantastic. We opted to bike to the lighthouse and northern beach, across gorgeous sand dunes. The beach is lovely, and despite being a sunny day in the Netherlands, it was not at all crowded. This is vastly different to so many other beaches near Amsterdam which are jam-packed on those rare sunny days. After a walk along the beach, we biked back through the sand dunes and headed into De Cocksdorp village.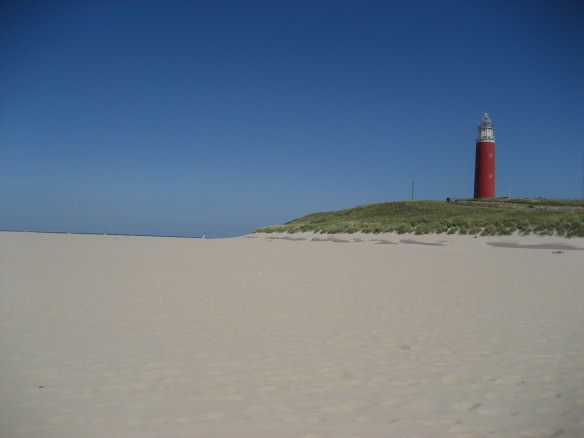 Texel Brewery Beers
On Texel there is a brewery and while we didn't visit that, we did find in the village a terrace in the sun and ordered some of the Texel beers. They now brew 7 types of beers, at the time they were brewing just 4, and I would have to say I enjoyed their Amber ale the most. After a few drinks, we jumped back on the bikes to head to the supermarket and grab a bbq, one of those little disposable ones that are good for one use, and a proper 4th of July meal. Another great Dutch brewery if you're looking to try Trappist beers is La Trappe. So keep an eye out for those on the menus too!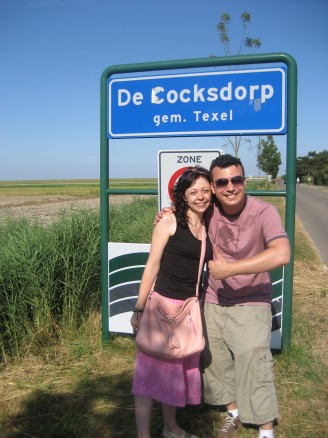 Grilling at the Campsite in Texel
At the camping site, we prepared our feast and watched the sunset and a light fog roll in. While it had been warm during the day, it was a cool evening, but luckily our little bbq had been converted into a small fire, which we sat around for a while enjoying the quiet tranquility and toasting marshmallows. I had been hoping to see crystal clear stars, however, in summer that far north in the Netherlands, there was still a little light in the sky, so I, unfortunately, did not get to enjoy many stars at all!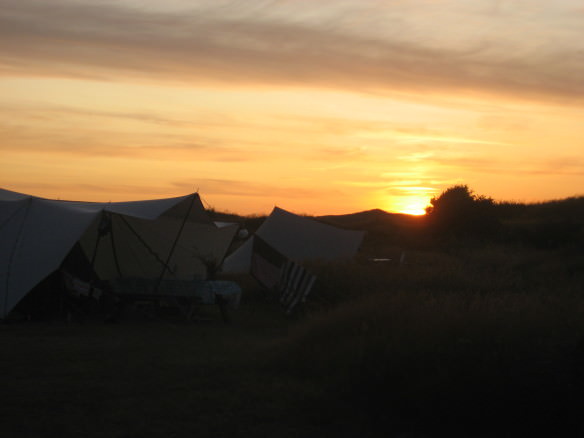 How to Get from Amsterdam to Texel
To get to Texel from Amsterdam you will need to catch the train to Den Helder, then catch a local bus (#33) from the train station to the ferry, then hop on a ferry over to Texel. It will take just over 2 hours to get to the island and you can find all the train, bus and ferry timetables here. More information on camping and things to do on Texel can be found here.