Normally this website focuses on travel options that currently exist. This post deviates from that. For years I've had my 50th birthday planned as I'm placing my highest confidence in increasingly improving technology and man's pursuit of grandiose ideas. Will there be commercial flights to the moon? I sure hope so 16 years from now, otherwise my 50th will be have to spent on this planet!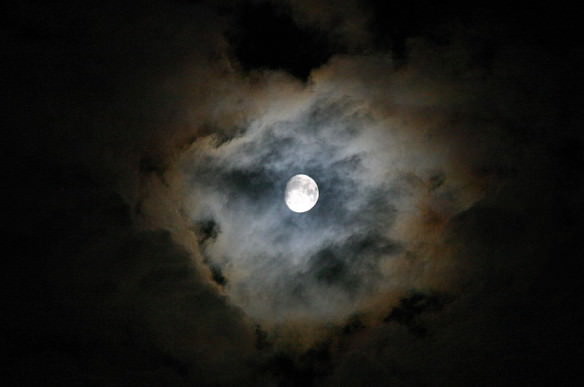 SpaceX
Short of winning the lottery, which I hardly ever play, I'm not banking on being a millionaire in 16 years. So very expensive and exclusive moon travel by say, SpaceX, won't work either. I'm hopeful for Ryanair style shuttles to the moon. Bell and I don't have kids yet but we might and if we decided to bring them, the costs could really skyrocket. Plus, it would be fun to buy scratch off lottery tickets from flight attendants on the way to space.
So what might moon travel look like in 16 years? On a basic level, we'll be shuttled up to a moon station where we'll be able to walk around and kick some moon rocks. And perhaps take some souvenirs home along with snapping many photos to brag to our friends on EarthBook.
Ramada or Four Seasons Moon?
But I'm seriously hoping moon travel will be more advanced by that point. Hopefully the good space pioneers over at Red Bull can collaborate with some hotel and restaurant chains. I'd love to be able to fly up, kick some rocks around and enjoy a Frapuchino at Starbucks while gazing out the cafe window back at Earth. I imagine I'll be a little jet lagged from the flight through space and want to go and take a nap in my room at the Ramada Moon. Like I said, I'm not planning to be rich so I won't be staying at the Four Seasons.
Moon Monorail to Chili's?
In the evening it will be dinner time. I look forward to catching the Moon Monorail over to Chilli's to enjoy some sizzling fajitas and margaritas. Fortunately, I'm not an environmental freak so I won't care that nothing is locally sourced. Though maybe I should be careful with the booze, I imagine drinking too much on the Moon at 50 might be pretty nasty the next day. Especially if I have to fly back home.
But if there are any delays, don't expect any meal vouchers. If airlines on Earth stop giving them for delays, don't expect them during space travel!
Moon Margaritas to Celebrate a 60th Birthday?
Perhaps this is all a bit…I don't want to use the word "irresponsible" because that's not it…far fetched. Maybe I'm jumping the gun here. If that's the case I suppose I could settle for having those Moon margaritas and fajitas for my 60th birthday.
Perhaps this is what the future of travel will look like. If you could travel to the moon, would you? And what kinds of activities would you like to partake in?