Packed with red rocks and tall saguaro cacti, Arizona features one of the most dramatically beautiful landscapes in North America. We recently enjoyed a great cold weather break in Tempe, home to Arizona State University. It's a great base to explore the Sonoran Desert and nearby highlights like the Apache Trail, Sedona and the Grand Canyon. If you're planning a trip to Arizona that includes great restaurants along with outdoor activities, you can base yourself in the Phoenix area and take nearby day trips. Here are several great day trips within and close to Phoenix, Tempe, Scottsdale, Mesa and Glendale.
Papago Park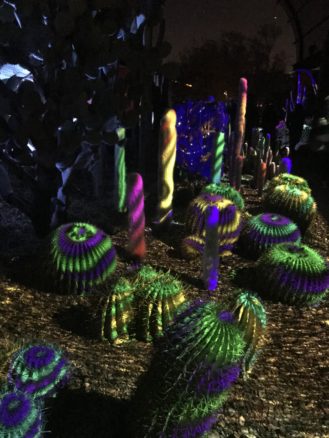 Papago Park is an easily accessible park bordering Phoenix, Tempe and Scottsdale. It includes 1,500 acres of hiking trails, bike trails, picnic areas and scenic vistas. It's also home to the Phoenix Zoo and Desert Botanical Garden. On the National Register of Historic Places is Hunt's Tomb, a white pyramid atop a hill where the family of Arizona's first governor is buried.
Desert Botanical Garden is home to thousands of species of cacti, flowers and trees spread throughout 55 acres. We took an Uber from the Tempe Mission Palms Hotel in downtown Tempe to the Desert Botanical Garden for just $7!
Drive the Apache Trail
The Apache Trail begins at Apache Junction and concludes at Theodore Roosevelt Lake (the paved portion ends just past the old western town of Tortilla Flat). The winding road through the Superstition Mountains, dotted with tall saguaro cacti, takes you through Tonto National Forest, featuring picturesque Canyon Lake. We fell in love with the Apache Trail during our visit to Arizona.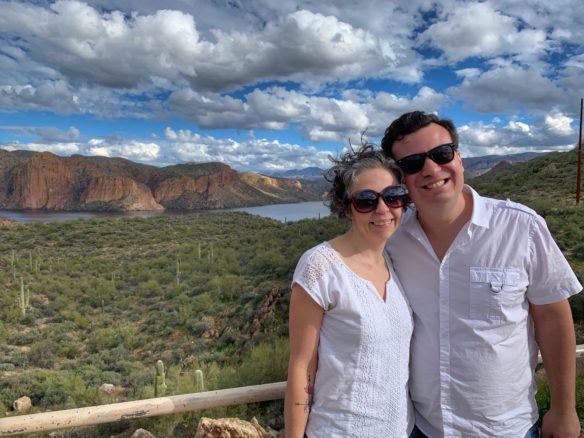 Superstition Mountain Museum
A worthwhile stop along on the Apache Trail is Superstition Mountain Museum. Also known as Apacheland Movie Ranch, the former movie studio for western films is now a museum. One of several highlights there is the chapel where Charro! starring Elvis Presley was filmed. Be sure to talk to one of the guides as they can provide a wealth of information on the studio and western movie industry.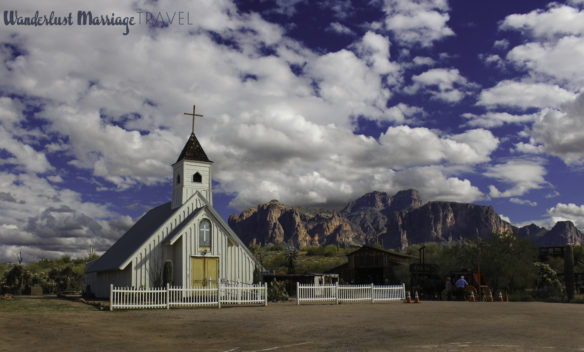 Tortilla Flat: A well preserved western town dating to 1904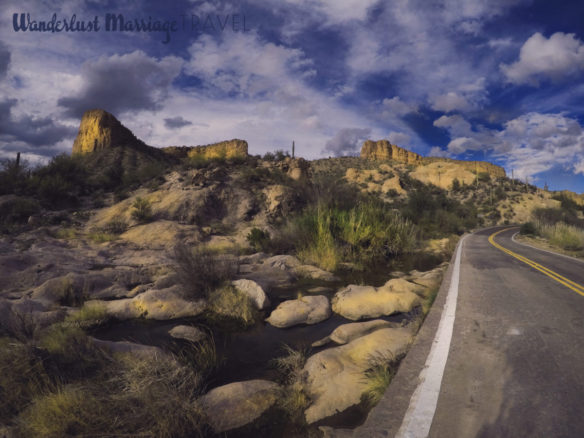 There's often live music performances in the tiny throwback western town of Tortilla Flat. Plan to have lunch at the Superstition Restaurant and Saloon. Grab seats on their horse saddle bar stools if they're available. Their chili is one of the best we've eaten. If you're driving and want to avoid alcohol, try a sarsaparilla (basically a nice root beer). The walls are covered with $1 bills signed by previous patrons. Tortilla Flat also has a small museum documenting over 100 years of history, including some interesting movie memorabilia.
Visit Sedona or the Grand Canyon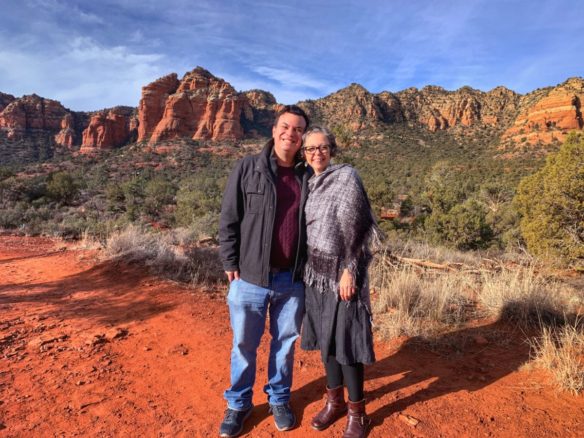 Arizona is home to some of the most romantic hikes in the USA. If you rent a car, you can visit Sedona and then continue on to the Grand Canyon. From the greater Phoenix area to the Grand Canyon, the drive is around 230 miles and will take 4-5 hours each way. That's too far for a day trip for some, but it's possible and Detours American West offers day tours to the Grand Canyon.
We took a day trip to Sedona with Detours because it's less time in a vehicle compared to going to the Grand Canyon. Detours picks up guests directly from Phoenix, Tempe and Scottsdale hotels and resorts. They also offer other day tours, including the Grand Canyon, Apache Trail, Antelope Canyon and Horseshoe Bend, Tombstone and more. Multi-day tours to Monument Valley and Zion National Park are also offered.
The drive into Sedona, with its iconic red buttes is very dramatic. There's great spots for hikes in the region. One of the best hiking spots is at Airport Mesa, atop Tabletop Mountain. The Chapel of the Holy Cross also has fantastic views overlooking Sedona. Another highlight is the Montezuma Castle National Monument, which is one of the best-preserved Sinagua cliff dwellings in North America, dating back around 1,000 years.
Town of Sedona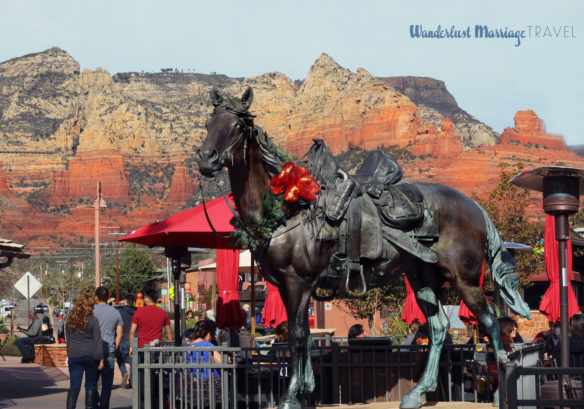 Sedona is a really popular tourist draw so there's a variety of restaurants, shops and cafes within walking distance from each other. A day tour offers two free hours in the town of Sedona, enough time for lunch and a stroll around. Cowboy Club has an interesting local menu featuring cactus fries, rattlesnake and boar sausage and bison chili. Their outdoor patio also offers a wonderful view of the picturesque landscape surrounding Sedona.
The former copper mining town of Jerome is another popular spot to visit near Sedona. Jerome bills itself as the "largest ghost town in America" and "America's most vertical city." At an elevation of 5,200 feet, Jerome offers great views of the region.
Detours American West Sedona Red Rocks Tour starts at $139 US per person. Pickup time from area hotels is between 6am-7am and tours return around 6pm. 
Hayden Butte – AKA "A" Mountain in Tempe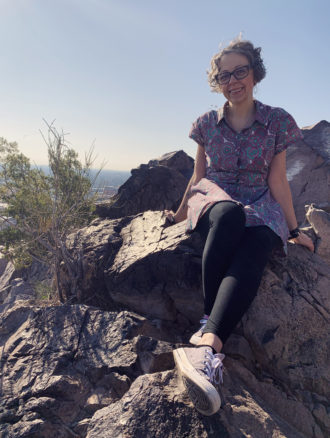 Hayden Butte is located right in downtown Tempe, home to Arizona State University. Tempe has great museums like the ASU Art Museum. It's also home to an impressive southwest culinary scene, with wonderful restaurants like Ghost Ranch. You'll find a happening bar scene at establishments like Culinary Dropout, which also serves delicious food. It's only a half a mile hike to the top of Hayden Butte, right in the heart of Tempe, near the light rail line. The summit offers a picturesque view of Tempe, Phoenix and the surrounding mountains.
South Mountain Park and Preserve
South Mountain Park and Preserve lies on the boundary of Tempe and Phoenix. With over 17,000 acres and 51 miles of trails, it's one of the largest city parks in the world. Tall saguaro and other cacti offer a dramatic landscape. Go for a hike, bike ride, have a picnic or grill, or just drive up to the top of the mountain for a fantastic view overlooking the area. You can also go horseback riding.
There's ancient history dating back thousands of years on South Mountain. Petroglyph carvings were left behind by the Hohokam Indians and other tribes before them.
There are lots of hiking and biking options in the greater Phoenix area.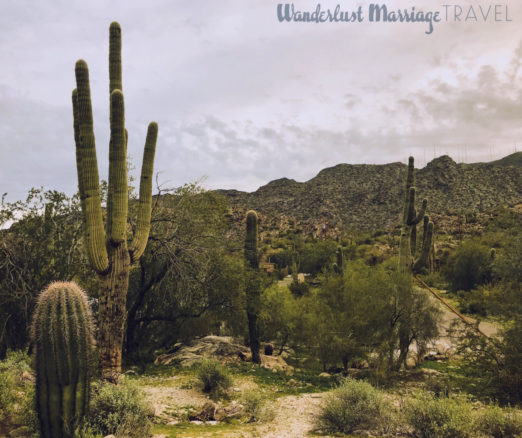 Great Hotels to Stay in Tempe and Phoenix
Tempe Mission Palms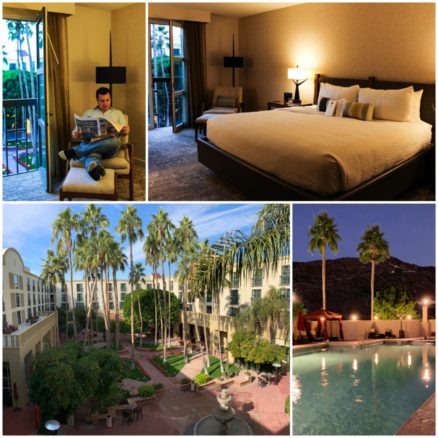 Tempe Mission Palms was a 2018 Conde Nast Traveler Reader's Choice Award Winner. It's a comfortable, quiet and picturesque stay right in the heart of downtown Tempe, home to Arizona State University. It's an excellent choice for visitors who want to be within walking distance to great restaurants, fun bars, shops and local attractions.
Tempe Mission Palms' rooftop pool has a picturesque view of nearby Hayden Butte. Their courtyard is filled with tall palm trees, offering a quiet oasis in the heart of town. Tempe Mission Palms offers free shuttle service between Phoenix Sky Harbor Airport. There's also a nearby tram connecting Tempe with Phoenix, so you don't have to drive everywhere.
Phoenix Marriott Resort Tempe at The Buttes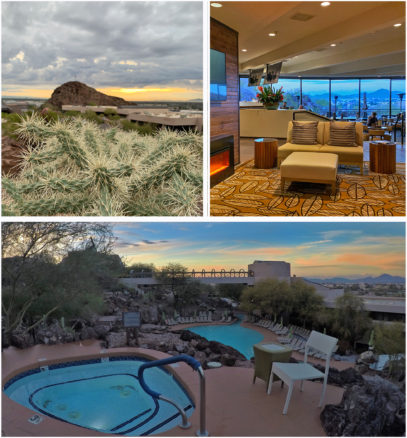 Phoenix Marriott Resort Tempe at The Buttes is built into a picturesque butte and offers stunning views of the area throughout the property. The hotel features multiple dining options, two pools (one with a waterfall cascading from the butte), tennis courts, a spa and on-site massages are available. An indoor waterfall and Japanese koi pond are a couple of highlights of breakfast at Market Cafe. There are picturesque hiking trails right on the property, with a variety of cacti and other plants.
Day Trips from Phoenix, Tempe and Scottsdale Recap
There is a lot of natural beauty to enjoy right in the greater Phoenix area. Venture a little further and enjoy picture destinations like Sedona and the Apache Trail. The Grand Canyon is also possible on a day trip. Visit either with a rental car or book a guided tour. Happy trails in sunny Arizona!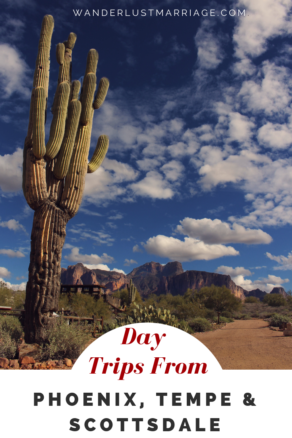 Disclosure: Tempe Tourism sponsored our trip to Arizona to cover the region but all photos and opinions expressed here are ours. Also, this article contains some affiliate links.