By Alex Kallimanis: Crete is the largest and most southern island in Greece. It's home to ancient civilizations that predate Athenians, picturesque scenery and one of Greece's best culinary scenes. As we have family in Heraklion, we've visited them multiple times over the last few years, giving us a chance to explore this beautiful island, with great local guidance. Here are some of the best places to visit in Crete!
Chania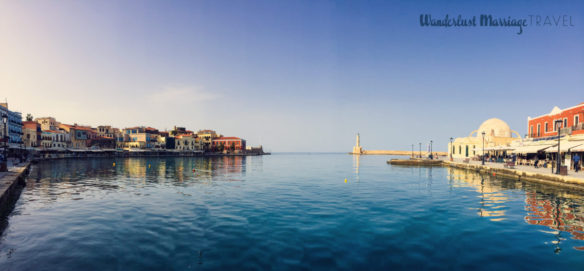 Chania is a former Venetian colony and the old town is packed with colorful buildings along its picturesque harbor. The centerpiece of the harbor is the old Venetian lighthouse, which dates to 1585. There's also a mosque from the mid 1600's, Hassan Pascha, built during Ottoman occupation, which is now an arts and exhibition center. The area is dotted with nice beaches and seaside tavernas. Chania is a handy base to visit the dramatic Samaria Gorge either on a guided tour or in a rental car. It's also just 90 minutes from the unique pink sand beach of Elafonisi.
Chania Restaurants
The tavernas in Chania serve excellent food over charming and lively atmospheres, with hospitable service. Go out for dinner in Chania and it's customary to receive a complimentary small carafe of raki (a distilled spirit made from the skin of grapes) along with a small complimentary dessert following your main meal. There are great restaurants along the Venetian harbour and historic center.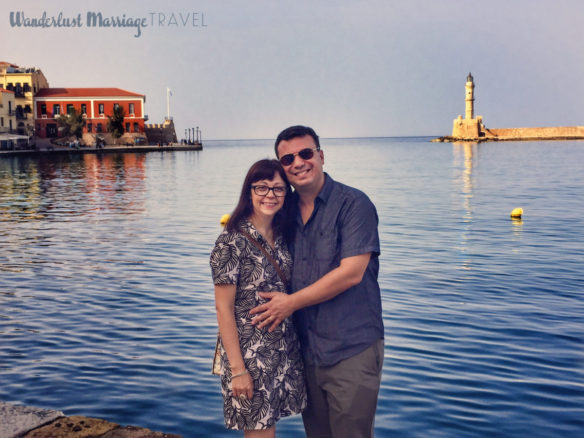 The local culinary scene is highlighted by fresh seafood, lamb, pasta and other traditional Greek dishes. Try fresh grilled octopus, as it's typically expertly prepared and melts in your mouth. Another must is Cretan salad, similar to a traditional Greek salad, featuring wonderful myzithra cheese instead of feta, along with capers and hearty croutons. To learn more about Chania and its foodie culture, consider a walking tour with samples of raki and mezedes.

Chania's central market, the Agora, is the place to go to stock up on fresh olives, cheese, herbs and other local delicacies. If you want to cook in your room, you can also buy fresh meat and seafood there. Be sure to try Cretan thyme honey, as it's some of the best in the world. The oregano is also especially flavorful and aromatic.
Chania Hotels
Chania has very nice resorts like Casa Delfino Hotel and Spa and Santa Marina Beach Hotel. There are also many charming family-run hotels. We stayed at Dream Art Studios, a lovely five-room apartment style hotel with a kitchenette and upstairs loft bedroom, just steps from the Venetian Harbor.
Heraklion and the Palace of Knosos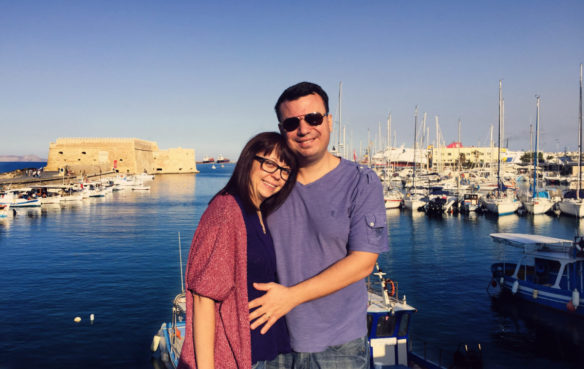 Heraklion is the largest city and capital of Crete. While it's not quite as picturesque as Chania or Rethymno, there are some very worthwhile aspects of visiting. Heraklion has great restaurants, cafes and trendy shops. Worthwhile attractions include Koules Fortress, the Historical Museum of Crete and the Palace of Knosos is a must.
Palace of Knosos: Oldest Advanced Civilization in Europe
Just outside Heraklion, the Palace of Knosos dates to around 2,000 BC. Legendary myths and history intertwine at the ruins of the oldest advanced civilization in the western world, formerly home to the Minoans. The Palace of Knosos is associated with the legendary Greek myth of the Minotaur, who was half man and half bull.
The ruins were originally discovered by the Cretan merchant Minos Kalokairinos in 1877. English aristocrat Sir. Arthur Evans' team did the majority of excavations beginning in 1900. With minimal archaeological training, pillars and frescoes at Knosos were re-painted the way Sir. Evans believed they looked 4,000 years ago.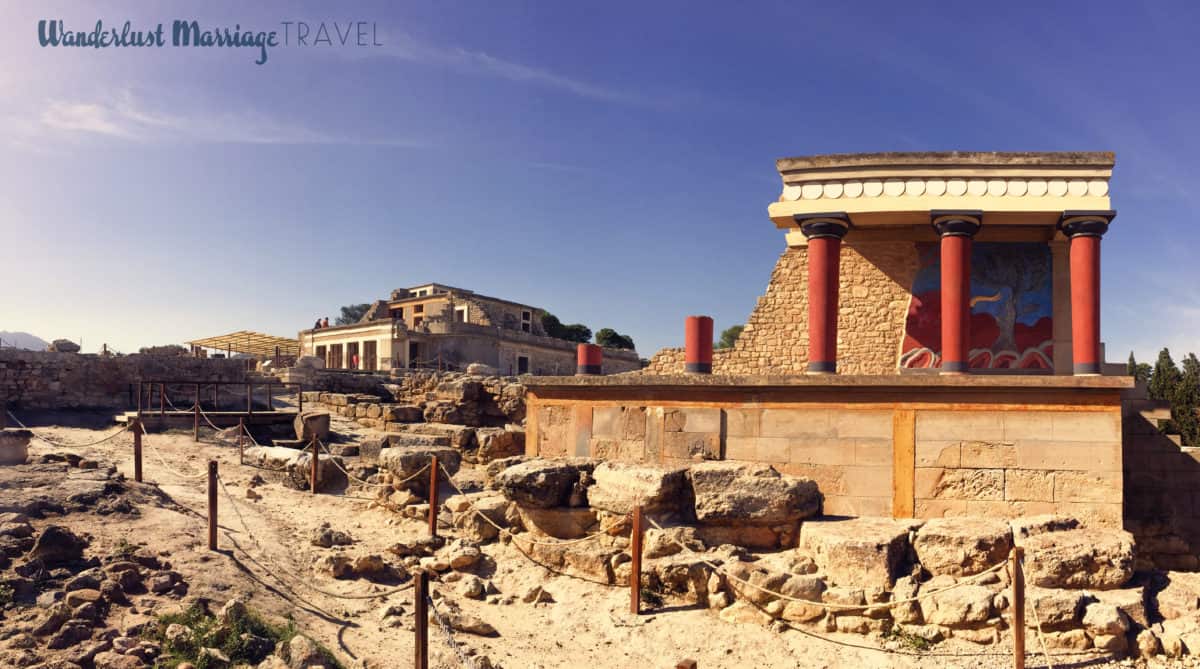 Driving and parking in Heraklion can be difficult, so if you don't want to rent a car but want to explore the mountains outside Heraklion, consider a Land Rover tour. It includes stops at historic sites like an ancient Roman aqueduct and the mythological birthplace of Zeus, the Diction Cave.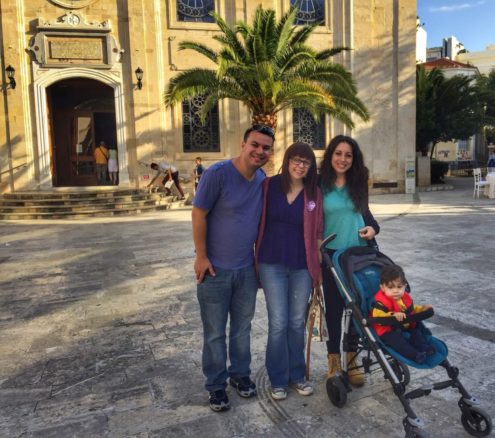 Heraklion Hotels
Aquila Atlantis Hotel is an excellent 5-star hotel in Heraklion. All rooms and suites at the Atlantis Hotel have views overlooking the city of Heraklion, the harbor or the hotel's atrium. Their outdoor pool features unobstructed views over the harbor.
Mitsis Rinela Beachside Resort and Spa is a great 5-star all inclusive beach resort. Amenities include 3 seawater swimming pools, 2 tennis courts, and 2 water slides for children.
Rethymnon
Rethymnon is home to around 40,000 people and is Crete's third largest town. It features a charming old town influenced by both Venetian and Ottoman conquerers. The Venetian lighthouse on Rethymnon's harbor, dotted with colorful buildings, is strikingly similar to the one in Chania. There's a large beach in town with chic beach bars and restaurants.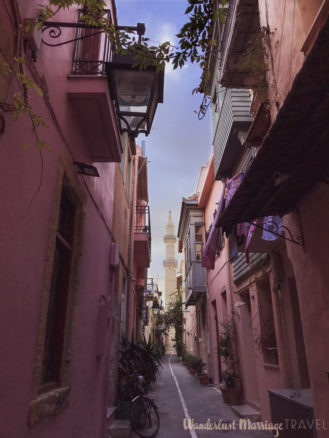 Rethymnon Highlights
Highlights of Rethymnon include Rimondi Fountain, a 17th-century fountain with water flowing from the mouths of three lions. The large Fortezza (fortress) dates to 1580 and is perched atop Paleokastro Hill, just west of the old harbor. The Fortezza offers a fantastic view of town, including Neratze Mosque dating to 1646, that was previously a church before the Ottomans converted it.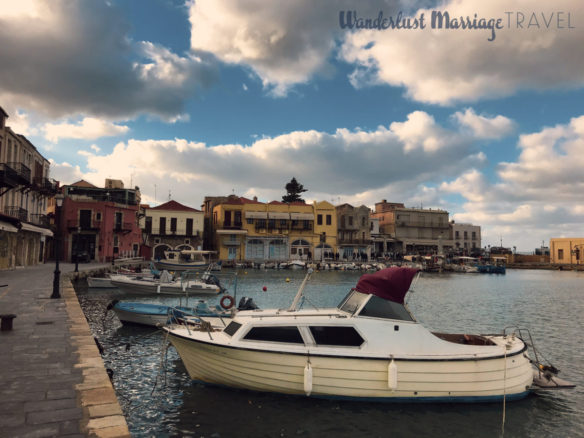 Rethymnon Hotels
Civitas Boutique Hotel is a great choice for comfort, location, value and friendly staff. It's a stylish design hotel, with comfortable beds in the historic quarter, a 5-minute walk from the beach and just off the main shopping street. Some rooms have sea views and there's also a spacious communal terrace overlooking town too.
Kriti Beach Hotel is a good luxury choice right along the beach. Every elegantly decorated room at Kriti Beach Hotel is air-conditioned. All rooms have private balconies with sea or mountain views. Hotel amenities include a heated pool, sauna and steam room. They serve delicious Greek breakfasts in the morning.
Traveling to Rethymnon
Rethymnon is about halfway between Chania (60km away) and Heraklion (81km away). You can visit by car or catch a bus. A bus journey will take around 90 minutes from Heraklion and 75 minutes from Chania.
Samaria Gorge
The Samaria Gorge is the longest gorge in Europe. It's especially popular with European outdoor enthusiasts who enjoy hiking. If you don't want to drive, you can plan a tour from Chania. The Samaria Gorge is a World's Biosphere Reserve and has been a National Park of Greece since 1962.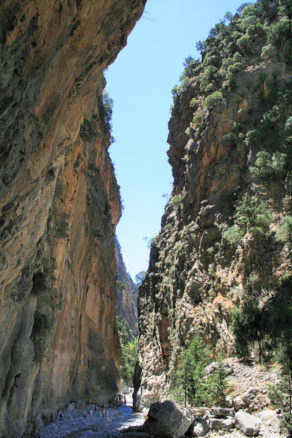 A tour of the Samaria Gorge involves a 16km hike so be advised. At the end of the tour, there's a wonderful boat ride from Agia Roumeli, the village at the end of the gorge to Chora Sfakion. The Samaria Gorge is a major highlight of Crete for outdoor enthusiasts.
The Samaria Gorge is closed during the colder months, and closing and opening dates vary. The gorge is typically closed from around mid-October through mid-April. The second half of May and mid-September are great times to hike the gorge if you want to beat the crowds and heat.
Elafonisi: Pink Beach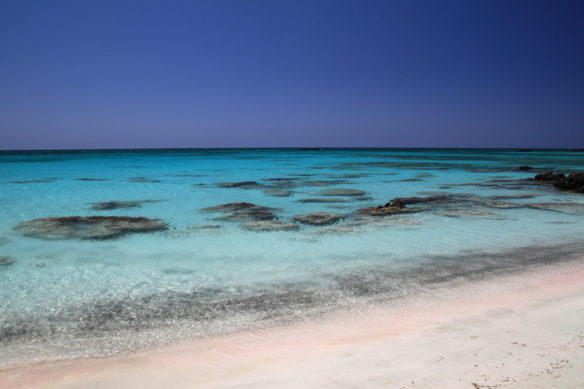 Famous for its unique pink sand, Elafonisi Beach is considered one of the world's most beautiful beaches. The pink sand is due to tiny red organisms that grow on dead coral reefs and pieces of shell that wash ashore. Calcium carbonate also attributes to the pink hue. Complex scientific explanations aside, it's a unique beach to visit.
Elafonisi Beach is located in the southwest of Crete. It's 71km from Chania and the drive takes around 90 minutes. This is a picturesque place to rent beach umbrellas and relax!
Getting to Crete
There are flights from around Europe direct to Chania and Heraklion during the warmer months. You can also plan to catch a ferry to beautiful Santorini, which is takes around 2.5 hours. You can then island hop around the Cyclades.
If you're having trouble deciding which islands to visit, read my article on 6 Fantastic Greek Islands to Visit.
More on Greece
There is so much to experience in Greece. I previously broke down How to Spend the Perfect Week in Greece. Naxos is another of Greece's best all around islands, so consider including it in your itinerary. My father is originally from just outside Olympia, birthplace of the Olympic Games. Nearby Katakolo is a popular cruise port lined with miles of sandy beaches. This article covers some of the Best Hotels in Athens to suit various budgets and travel styles.
Travel Hacking for Cheap Flights and Hotels
We often use bonus points from travel rewards credit cards to earn practically free international flights. If you need advise on travel hacking to save money, or recommendations for Greece, leave a comment below or email me at [email protected]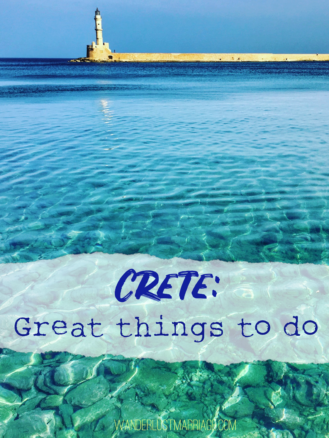 Disclosure: This article contains some affiliate links. We receive a small commission when you book or sign up through these links and it costs you nothing extra. Thanks for using them!