By Alex Kallimanis:
Vienna consistently ranks ranks as one of the world's best cities for quality of living. A wealth of opulent palaces, museums and famed patisseries make is a fantastic destination for travelers. We have visited Vienna several times, including during a
Danube River Cruise
with Emerald Cruises.
Asides from several visits, a good friend who recently resided in Vienna gave us some great local tips. Keep these recommendations in mind if you're planning a trip to Vienna!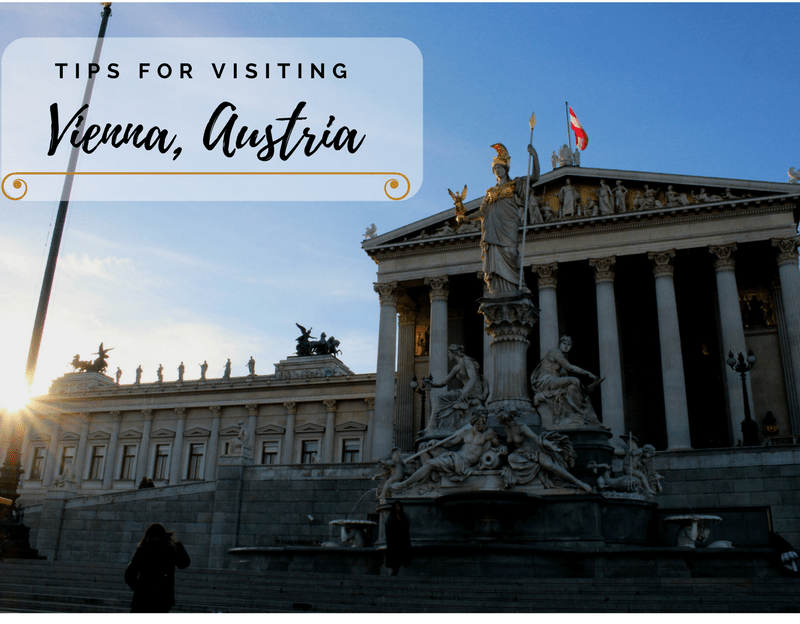 Enjoy a Concert in Vienna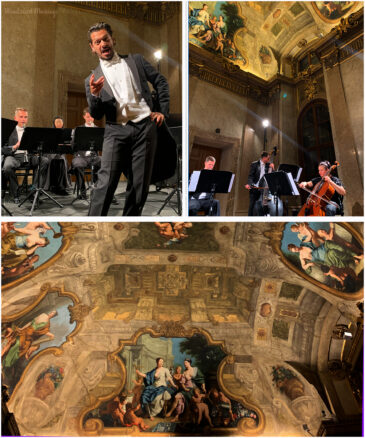 Vienna is famous for being the "City of Music," as Mozart, Beethoven and Strauss all called Vienna home. There are several great places to enjoy concerts in Vienna. Eroica Hall is a gorgeous concert hall where Beethoven performed the premiere of his Third Symphony to a private audience that included his patron, Franz Joseph Maximilian. It's a strikingly beautiful concert, capped by a rendition of Johann Strauss's Blue Danube Waltz.
Vienna Highlights
St. Stephen's Cathedral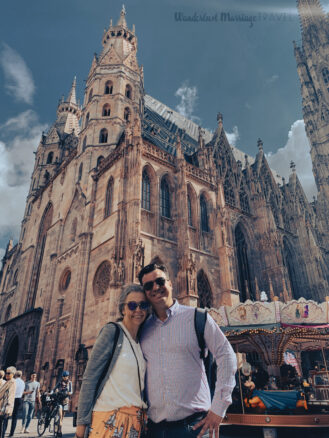 No trip to Vienna is complete without stepping into one of Austria's most important Gothic cathedrals. St. Stephen's Cathedral dates back to the 12th century. You can climb 343 steps to the top of the cathedral and enjoy an amazing view of Vienna. Or just admire the impressive art and architecture at ground level. You can also tour the catacombs on a guided tour. The catacombs house the bodies of bishops, members of the Hapsburg dynasty and other former Viennese big wigs.
Schönbrunn Palace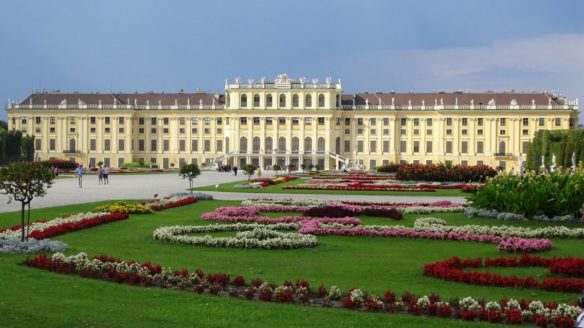 Schonbrunn Palace, in its current form, dates to the mid 1700's and has 1,441 rooms, with a history tied to the famous Hapsburg family.
Schönbrunn Palace
is rated slightly higher than Belvedere on TripAdvisor, but the reality is that both palaces are beautiful.
Schönbrunn
is a little further from the center of Vienna compared to Belvedere, but you can still reach it by public transportation if you want. If you're an art aficionado visit both, otherwise you should probably pick one to avoid palace overload.
Sigmund Freud Museum
The most famous psychologist of the 20th century and the founder of psychoanalysis's former home and office has been a tourist attraction since 1971. The
Sigmund Freud Museum
draws over 80,000 visitors per year to see where Freud conducted the bulk of his life's work. Freud lived and practice in the house from 1891 -1938, when the Nazis forced him to flee into exile in the United Kingdom. Today, it's truly a step back in time to walk through Freud's waiting room and peruse his memorabilia.
Belvedere Palace Museum
The
Belvedere Palace
encapsulates the grandeur of Vienna. It was originally the summer home of Prince Eugene of Savoy (aka lucky dude). It consists of two baroque palaces, the Upper and Lower Belvedere. The Upper Belvedere has more big ticket items and draws a bigger bulk of visitors. The gardens are especially lovely to tour during the warmer months when there are flowers to accompany the impressive fountains and statues.
The palaces house an impressive collection of European art, including the largest collection of works by Gustav Klimt, and a wealth of intricate sculptures, marble and lavish chandeliers. Similar to the Vatican, heaven can't possibly be as opulent!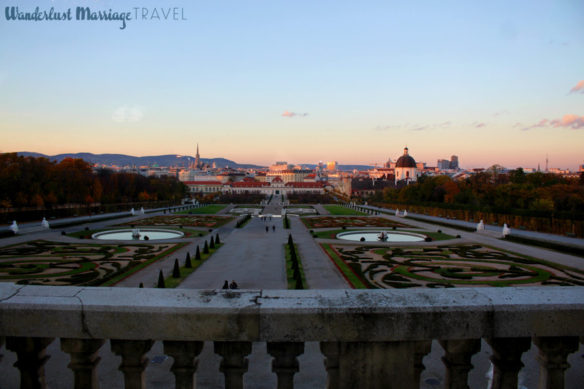 Hofburg Imperial Palace
For more than seven centuries, the Habsburg Empire was ruled from the Hofburg Imperial Palace. Vienna's Imperial palace is one of the world's grandest complexes. It houses a collection of museums including the Sisi Museum, Imperial Apartments, Imperial Silver Collection, Imperial Treasury, Spanish Riding School and Albertina.
The Albertina has the largest and most valuable graphical collections in the world, with works such as Dürer's "Hare" and Klimt's studies of women.
More Great Things to Experience in Vienna
This is just a handful of things to see in Mozart and Beethoven's old stomping grounds. Vienna has a wealth of world class museums, as the city's Museum Quarter is one of the largest in Europe. Classical music fans can visit the house Mozart lived in from 1794-1797 at Mozart Haus Vienna. You explore musical history at the Haus der Musik or go to the opera.
Vienna Hotels
We've stayed at the Hilton Vienna Danube, during an off-peak visit. It's a little out from the center but the metro in Vienna is incredibly fast, efficient and clean. And enjoying a great breakfast on the Danube is really peaceful.
If you're looking for a comfortable mid range option, we found
Motel One Wien-Prater
to be good value for money. Rooms are comfortable and the property features a chic bar for a night cap. It's also literally on the doorstep of the Messe-Prater U-bahn metro stop, so you're easily connected to the city center. One of the highlights of staying at Motel One are the excellent high-quality breakfast buffets they serve. We've also stayed at Motel Ones in Brussels and Amsterdam, and the breakfasts are consistently good.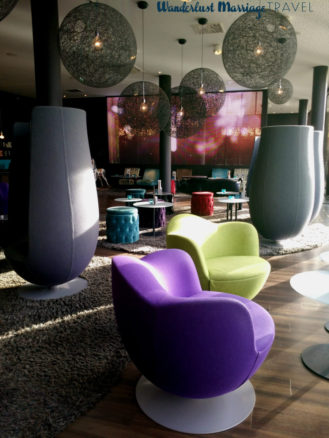 We took a
day trip to Bratislava from Vienna
which is something to consider. Bratislava is just an hour by train from Vienna and has a very walkable and enjoyable historic center.
Great Vienna Restaurants and Pubs
Griechensbiesl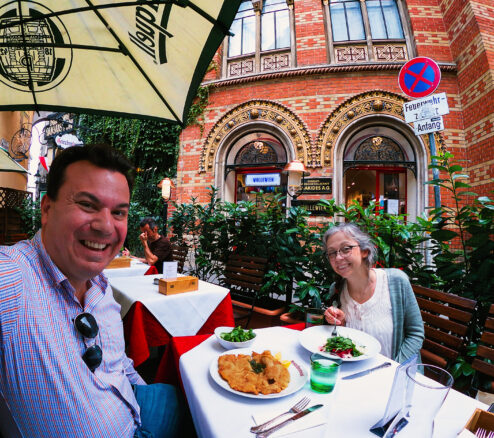 Founded in 1447, Griechenbiesl is the oldest inn in Vienna. Enjoying delicious Viennese fare on their lovely terrace oozes old world charm. Famous guests have included Mark Twain, Beethoven, Mozart, Schubert, Strauss, Pavaratti and Johny Cash.
Reinthaler's Beisl
Reinthaler's Beisl is a popular traditional restaurant in Vienna. In Austrian, beisl basically means that you can expect typical hearty dishes served in a cozy environment for good prices. You can't go wrong with wiener schnitzel, goulash, or sausages here. The downsides here are that the wait for a table can be long and service can be slow.
Café Central
Vienna is famous for its beautiful cafes and one of the best is
Cafe Central.
Established in 1876, Sigmund Freud and Leon Trotsky were among the famous former regulars there. Today the café remains a Viennese icon for coffee and cake, or a meal. If you walk in and look at their beautiful dessert selection at the counter, you're likely to start drooling before taking a seat. This is my favorite Viennese café.
1516 Brewing Company
Vienna has a great pub culture, and
1516 Brewing Company
is among the best. This spacious brewpub offers a large selection of tasty craft beers, delicious food and fun times. You can order brews here in sizes that range from .1 liters to 1.5 liters, if you're looking to set the tone for a good stumble back to your hotel.
Their goulash and wiener schnitzel are fantastic. If you're very hungry, order their spare ribs, which are a gigantic portion of mouth watering delight. Beer choice comes down to personal preference, but I especially love their IPA and sour brews. Their Weiss beer is also nice, and a little lighter than a typically Bavarian Weiss.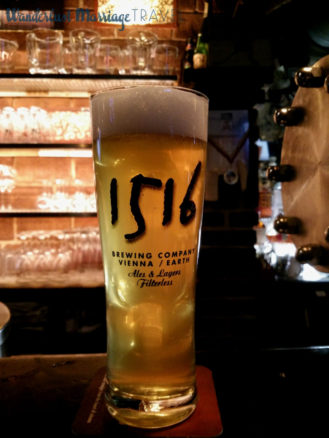 Café Anzengruber 
Café Anzengruber
is a little outside the center of Vienna and a local favorite. A good friend who used to live in Vienna told me this was the place to go for great schnitzel in a cool, not touristy setting. There isn't a lot of choice on the menu here, but what they serve is done really well. Go here for schnitzel or goulash and nice Austrian beers. The menu is only in German, but the staff were friendly and helpful during our visit. Bell and I both ordered schnitzels there, which are massive, so bring an appetite too.
Ilona Stuberl
If you have a hankering for Hungarian food in Vienna, head to
Illona Stuberl
. This cozy restaurant in the center of Vienna draws an international crowd, but the service and food are very good and well priced. Established a couple of decades ago by Hungarian immigrants with a touching personal story, this is another restaurant we would happily return to.
Vienna Recap and European Travel
Vienna's world class music scene combined with a bevy of highlights make it one of Europe's grandest cities. There's a lot to experience in the Austrian capital, so if you only have a few days, don't try to see everything. You can't possibly succeed. Enjoy a few highlights, along with delicious Austrian food and drinks and savor a successful trip.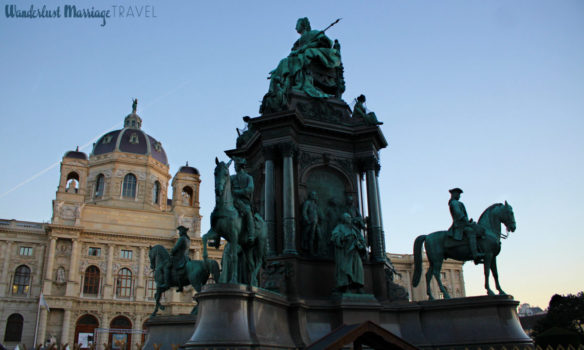 We recently covered lesser known destinations like
Sofia, Bulgaria
and Bratislava, Slovakia. Both of these destinations offer excellent value to European travelers.
Need assistance planning a trip to Vienna or elsewhere in Europe? Contact me at [email protected] or leave a comment below!
Disclosure: This article contains some affiliate links. We receive a small commission when you book or sign up through certain links and it costs you nothing extra. Thanks for using them!