What to See in Vienna?
Sigmund Freud Museum
Belvedere Palace Museum
Schönbrunn Palace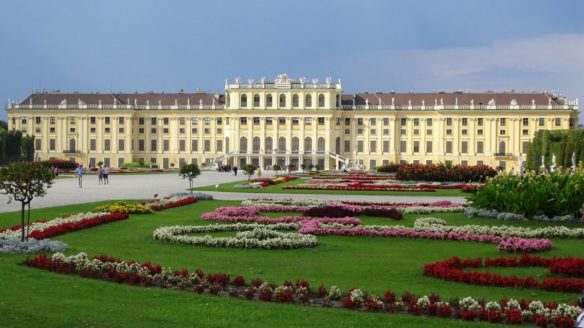 Schonbrunn Palace, in its current form, dates to the mid 1700's and has 1,441 rooms, with a history tied to the famous Hapsburg family. Schönbrunn Palace is rated slightly higher than Belvedere on TripAdvisor, but the reality is that both palaces are beautiful. Schönbrunn is a little further from the center of Vienna compared to Belvedere. If you're an art aficionado visit both, otherwise you should probably pick one to avoid palace overload. I chose to visit Belvedere over Schönbrunn Palace, but its popularity as a tourist attraction means it has to be listed here. 
More Things to Experience in Vienna
This is just a handful of things to see in Mozart and Beethoven's old stomping grounds, which also has a wealth of world class museums, with the city's Museum Quarter being one of the largest in Europe. Classical music fans can visit the house Mozart lived in from 1794-1797 at Mozart Haus Vienna, explore musical history at the Haus der Musik or go to the opera. Another grand spot in the center is Hofburg Palace if you can't get enough of lavish palaces.
Where to Stay? Tips for Visiting Vienna
Where to Eat and Drink in Vienna?
Reinthaler's Beisl
If you only eat at one restaurant in Vienna, you should definitely consider Reinthaler's Beisl. In Austrian, beisl basically means that you can expect typical hearty dishes served in a cozy environment for good prices. This is an excellent place for fried veal (wiener schnitzel) or a number of other dishes. The food, service and ambiance all hit the spot at Reinthaler's Beisl.
Café Central
1516 Brewing Company
Café Anzengruber 
Ilona Stuberl