Seattle is a wonderful American destination for a city break or a pit stop to check out the gorgeous scenery that completely surrounds the city. In winter you can go skiing or snowboarding close by and during warmer months you can hike the mountains or catch a ferry across Pugent Sound to one of the nearby islands for a picnic or bicycle ride. The ferries actually run year round and the 30 minute December ferry I took from Seattle to Bainbridge Island was one the highlights of my stay. Bainbridge Island offers excellent views of Seattle's unique Space Needle and the entire skyline. Seattle has a laid back vibe that's personified well through the excellent cafe culture the city has, extending far beyond the origins of Starbucks.
Pike Place Market and the Original Starbucks
Yes, Starbucks originated in Seattle in 1971 and is slowly engulfing the world. Near Pike Place Market, America's oldest farmer's market (a must visit in Seattle) lies the original Starbucks. I walked by and watched musicians perform outside but did not partake in the long queue. I made a pact not to visit any Starbucks while in Seattle because it's not necessary for finding great coffee in the city. But while some people knock Starbucks, I do give some credit to the company for raising the consciousness of good coffee in many places in America that had a very low bar previously.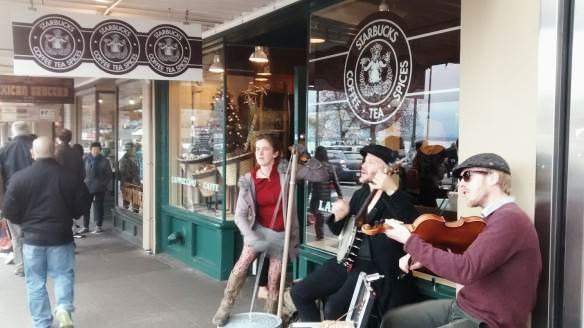 Espresso Vivace
I stayed with friends in Seattle (who take coffee very seriously, grinding fresh beans before each brew) and my friend Mike recommended Espresso Vivace as a must visit cafe for this story, as they've had a lesser known impact on good American coffee than Starbucks. Since 1992 they've been brewing coffee in the Northern Italian style and legendary chef Emeril Lagasse previously heralded them as brewing the best coffee in America. It's indeed great coffee, but I discovered an equally good cup of "Americano" (an espresso mixed with hot water) right in Seattle, as Mike also said I would.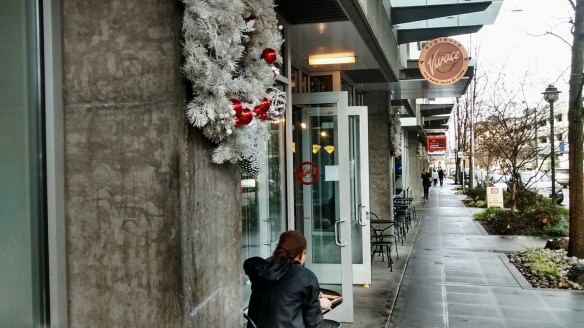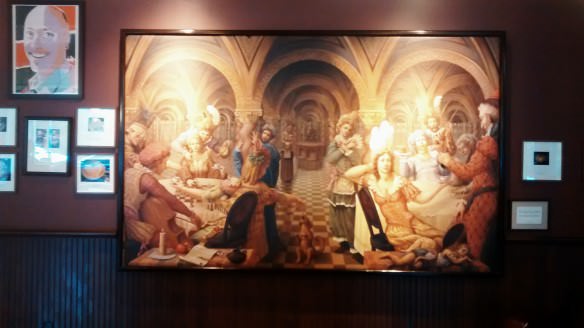 Fonte
In fact, of the several coffees I drank during my time in Seattle, Fonte served up the best brew. It was a bold, smooth and fresh as can be cup of Americano- I rarely order the fancy sugary stuff and never did while in Seattle. Like many Americans, I like a caramel mocha on occasion, but I also just enjoy the taste of an espresso, influenced by the people who do this best, the Milanese.
Storyville
Another great find was the modern and ultra sleek Storyville. While I'd rate their Americano behind the ones I drank at Espresso Vivace and Fonte, Storyville was a unique and chill place to enjoy my drink- and it still tasted plenty good enough. And they still take coffee plenty serious. I noticed on their bags of fresh roasted beans that all the "expiry" dates were in under 10 days.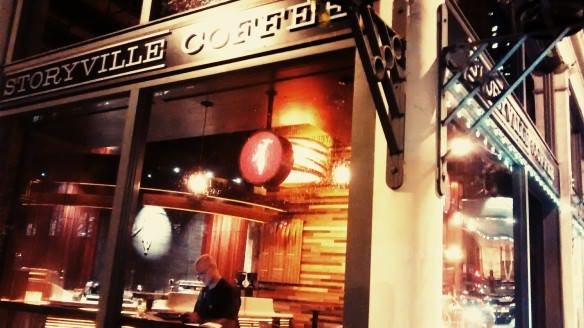 Colombia Center Starbucks Offers an Amazing View of the Seattle Skyline
I did make one exception while trying to avoid Starbucks in Seattle- apparently it's unavoidable after all. But my friends and a taxi driver recommended visiting the Columbia Center over the Space Needle because the wait is far shorter and you can actually see the Space Needle from the observation deck of Seattle's tallest building. My friend Dennis gave me another great tip though- visit the Starbucks on the 40th floor of the Columbia Center.
Colombia Center is free and open to the public and a gem of a spot. Thanks to its wonderful view, I'd rate it as my favorite Starbucks in the world to date. So it was worth breaking my pact.
I was also told that the Starbucks cafe in the Starbucks headquarters is quite special (as one might imagine). But I didn't have time to make it there.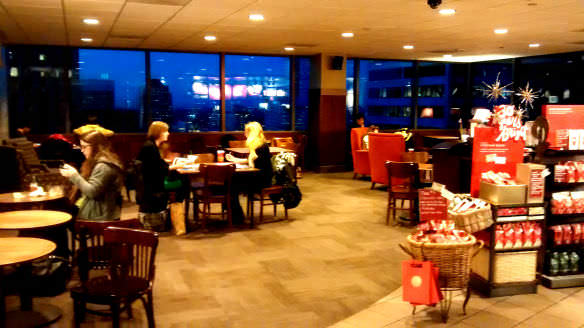 Quality Coffee Beans, a Grinder and French Press Equals Great Coffee at Home
You don't need a fancy coffee machine to easily and cheaply brew a great cup of coffee though. All you need is quality freshly ground coffee (which is extremely cheap compared to always ordering coffee out, even if it's at McDonald's) and a French Press coffee plunger. We make delicious coffee at home every morning we're in town and the savings over ordering coffee out helps to save for traveling.
Where's your favorite place in the world for a cup of coffee? Have another great Seattle cafe tip? Please share in the comments!