We relocated to Boston in May, 2014 and due to being busy with work, life and other travels, we only recently made time to visit famous Cape Cod. Something strange was in the air over Christmas in New England that saw temperatures well above average for this time of year, with highs approaching 60 fahrenheit (15 celsius)! Combined with sunny skies, it was the perfect excuse to rent a zipcar for 7 hours and make the 60 mile drive to Cape Cod.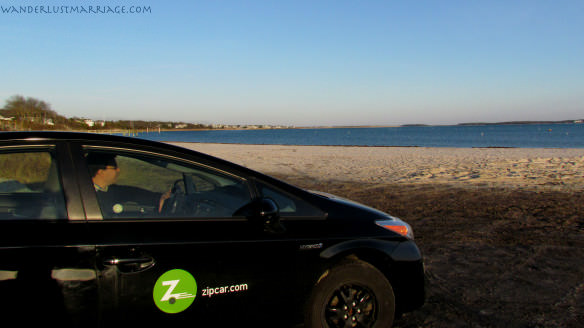 Cape Cod is a long stretch and given the day was short, we knew that reaching the end of the Cape in Provincetown, which was recently featured by Anthony Bourdain on CNN's
Parts Unknown, 
would be best left for another time. When we reached Cape Cod we saw signs to exit the highway for Hyannis Port and decided it was a good place to stop for lunch.
We had a walk along Hyannis' Main Street which has many restaurants, cafes and boutique shops, with a nice mix of prices and tastes to suit pretty much anybody. It's a cute area and we always appreciate towns that honor historic value by not allowing any chain restaurants to operate, which also helps small businesses thrive in touristy areas.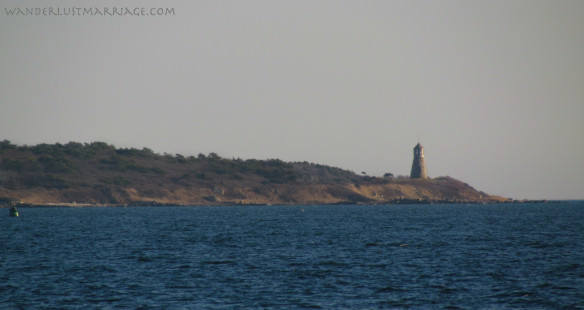 Hyannis Port
is famous for being the summer home of the Kennedy family since the days of President John F. Kennedy. There's a museum dedicated to the former president called the
John F. Kennedy Hyannis Museum
. We unfortunately didn't have time to visit the museum and after lunch we returned to the car for the short drive to Hyannis Port.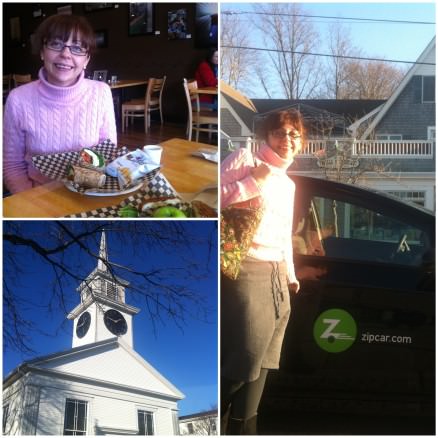 Cape Cod is extremely busy during the summer, but because it was winter, the beaches were quiet for a stroll. We were wondering where the Kennedy compound was and searched for it on google maps. We reached a private pier and could see one of the large beach houses with all the drapes closed. Some teenagers came by and yelled "that's the Kennedy compound!" and ran across the pathway of the pier onto the stretch of beach to get closer to the Kennedy family home. Since the sign didn't say "private beach" and was a bit ambiguous, we decided to follow suit, but not get as close as the teenagers.
We really enjoyed watching a beautiful sunset over the Kennedy Compound, with a lovely view of Hyannis Port. After sunset and a temperature drop, it was time to get back in the car and return to Boston. Albeit short, it was a relaxing afternoon break from city life, and our brush with history was just icing on the cake.