One of the most amazing parts of traveling is exploring new foods or trying different variations of previously known meals (Italian food in Italy is certainly very different from Olive Garden). I try to be adventurous, but I'm no Adam Zimmern, who is famous for eating bizarre foods. So I probably still couldn't eat bugs or larvae of any kind, unless I was under serious psychedelic influence.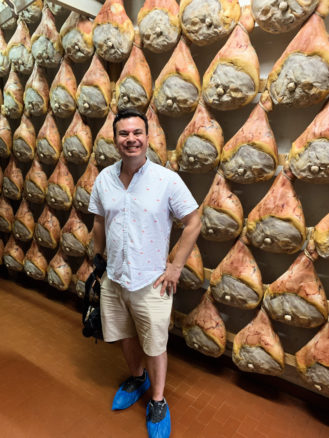 But my mentality and travel mantra when I sit down in a foreign restaurant is, would one of my idols, the rambunctious chef, writer and former host of the Travel Channel's 'No Reservations', Anthony Bourdain, eat this? If I think the answer is yes, I will try it, I don't care what the food item is.
My first experience with this mantra in mind was our first night in Lisbon, Portugal last year. We were staying in a neighborhood apartment and found a very small restaurant solely occupied by locals, other than us. The waitress didn't speak English but the cook did and he was happy to come to our table and have a brief chat with us. He highly recommended the pigs feet cooked in a sauce that consisted of olive oil, fresh thyme, garlic and lemon. I'd never previously felt the urge to eat pig trotters, certainly not in a South Carolina gas station, pickled in a large jar. But Bourdain is pretty adventurous with food when an item is prepared in a nice sauce with fresh ingredients, so I was sure he would give this a go, especially if a cook personally recommended it to him. "Sounds good, bring it on" I told the chef.
Now I have to give Bell and my mother-in-law credit as they each tried the dish as well. The pigs feet themselves weren't great because they were fatty and lacking in meat. The sauce made the dish though and we were able to completely polish off the large tapa. "Not bad" is probably how Bourdain would have described it.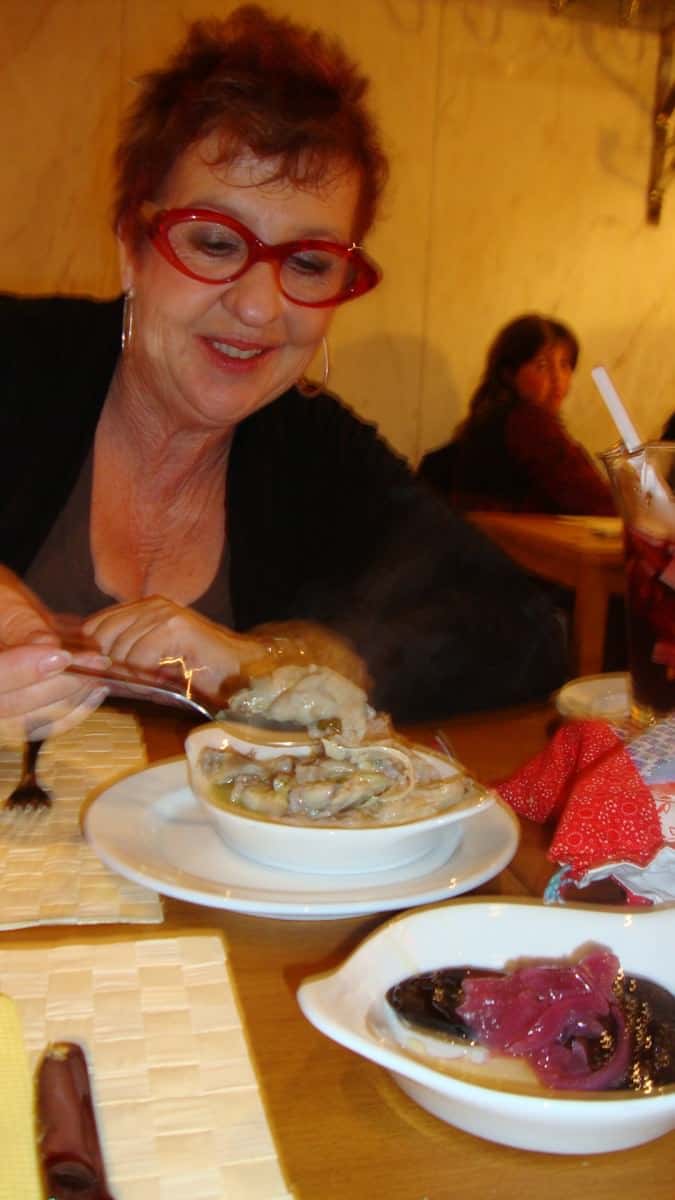 I have also managed to wash down cow tongue grilled and thinly sliced at a traditional Bavarian restaurant in Nuremberg, Germany. It was over lunch with Bell and 2 other friends, and this time nobody else wished to try my tongue. But this locally popular restaurant basically only served 3 mains- sausage, pork knuckle and cow tongue. So I figured they must do it well. And by that logic, Bourdain would have probably given it a go too. The texture was grainy and lean, difficult on the palate to start, but I got used to it and polished it off solo. It was honestly pretty good, it's just that when you didn't grow up eating certain foods, there is a hurdle to jump first.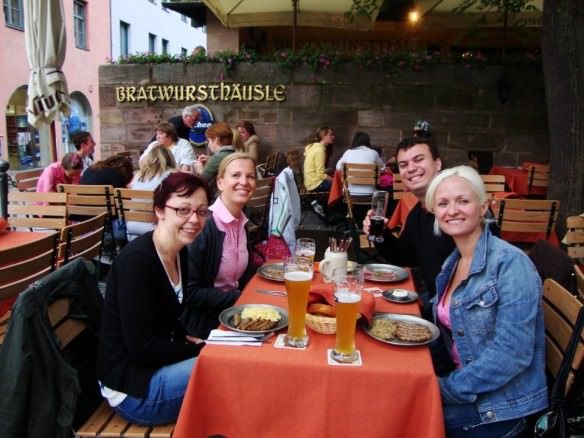 While Anthony Bourdain is also a famous chef, it isn't necessarily "world class" food he seeks. Bourdain generally visits cheap to modestly priced establishments that do local, interesting and sometimes simple food really well. So this is a great mantra to have when traveling on a budget and also wishing to try out food you wouldn't otherwise eat. He does also occasionally eat some suspect things offered by say, a local African chieftain, out of politeness. I'll get back to you when I find myself in that situation.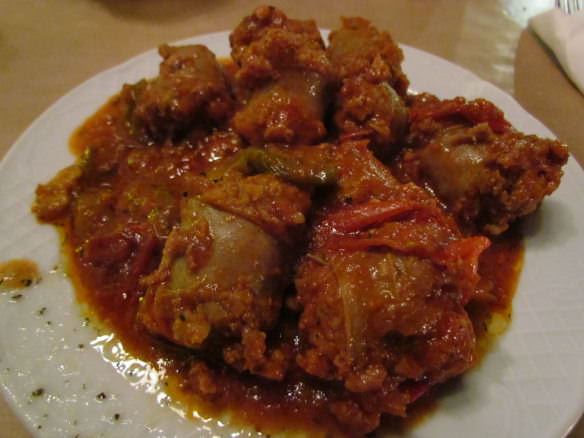 Apparently Bourdain is moving to CNN now to host a new show entitled 'Parts Unknown'. Hopefully he doesn't stop swearing, though that's hard to imagine. Here's one of my favorite episodes of 'No Reservations', where Bourdain visits Nicaragua and delves into tough political questions and rough neighborhoods, while still diving into great local food.