When Wanderlust Marriage was younger and independent souls traveling the Earth, we viewed passport stamps as collectibles. With American and Australian passports respectively, Western European immigration officials (aside from England) never asked us any questions and we sorta viewed the officials as memorabilia facilitators. When they didn't stamp, for whatever reason, we asked them to do so- because why not? And as many early 20 somethings who kick hacky sacks around, we often wondered why were there even borders anyway? Of course with age you regrettably understand the reasoning, and with extensive travel you become aware that getting passport stamps is not all fun and games.
My worst experience with getting passport stamps came 2 summers ago, while we had rented an apartment in Zagreb, Croatia for a few weeks while Bell was finishing her PhD thesis. She had already been to Ljubljana, Slovenia and was very busy, but I had time on my hands and wanted to check it out for 2 days, especially since it was just a 2 and 1/2 hour train ride each way.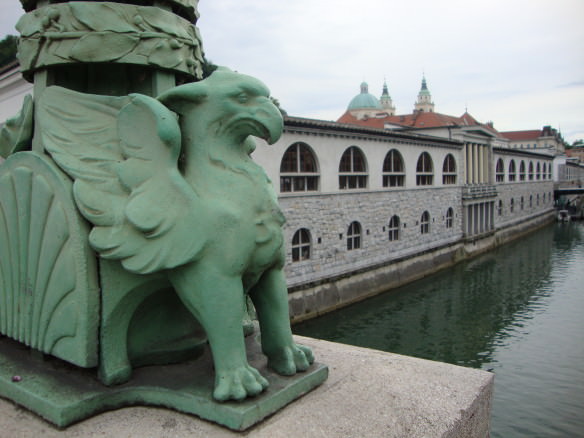 I now carry an American and Greek passport (that is where my father is from) and while I had both in Croatia, I decided to just leave the Greek one for a couple reasons. First, it's bad enough to have one passport get lost or stolen, let alone two. And the other reason is that the Slovenians, who are also part of the EU, might not have stamped my Greek passport, but they would stamp my American one. And with the EU and more open borders on the continent, getting passport stamps have become harder to come by. So you want to try and get all the stamps you can, right?
As we arrived in Slovenia, the train stopped at a small border check point. Gruff border control officers with loud, crackling walkie talks swarmed the train demanding our passports. When the officer arrived at my carriage I calmly handed him my US passport thinking I had nothing to worry about. He flipped through the passport extensively, twice and then yelled "You have overstayed your EU tourist visa!" My heart sank and I immediately became very tense. "No, I'm also a Greek citizen" I replied. "Do you have your Greek passport?" "No" I replied, feeling like a royal fool. "Well, you have a problem then."
The gruff Slovenian meant business and immediately began ringing my passport number and details into his walkie talkie, in which another angry sounding man shouted words I did not understand back at him. "Where is your Greek passport?" he said. "In Zagreb" I replied. "Do you have other ID?" I pulled out my wallet and he asked to see it, flipping through to apparently inspect how much money/credit I had first hand. Did he want a bribe I wondered? Should I offer him one? How much? Hmm, that could have also backfired, as I didn't have the kind of money to offer him a large bribe.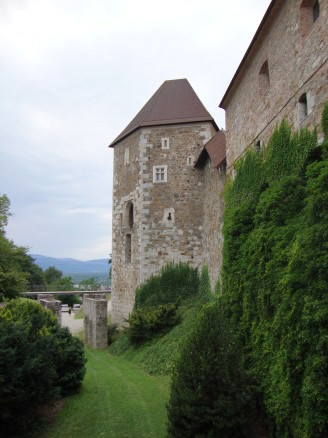 "You know, the fine for overstaying your EU visa is 500 euros he said." I freaked out, I couldn't afford to lose that and told him so. He got back in touch with the other angry man on the walkie talkie and paced around for what seemed like an eternity. "Is there any way to have your Greek passport sent to Ljubljana?" "I don't know" I replied, "I'm only there for 1 night." "Well I suggest you do, otherwise you will have a problem when you re-enter Croatia." And with that he walked away, not stamping my US passport…No stamp, all this trouble for nothing!
I was slightly relieved but still very upset about what had transpired. How could I get my passport sent to Ljubljana overnight when I didn't know the country or where I was even sleeping that night? Then an unfortunate idea dawned on me…I could just ask Bell to hop on a train and personally deliver it to me. Because it was by far the easiest option I sent her a text message telling her what happened and asking her if she could come. And while she wasn't the happiest camper about it she made the trek over. The bright side was that we had a lovely evening stroll around town and nice dinner on the emerald green river that cuts through the center of town. The next morning she caught the first train back to Zagreb and I stayed for the day to meander around.
Another big travel bullet dodged. So remember kids, getting passport stamps aren't just a souvenir, they do in fact stamp for a reason.