Riga, Latvia is a gem of a destination. The largest city of the 3 Baltic countries boasts an exquisite historic center, great food and nightlife. It used to be pretty difficult to get to Riga, given that it was also part of the former Soviet Union. But now that several European discount carriers fly there or to neighboring Vilnius, Lithuania and Tallinn, Estonia, more people are discovering all that Riga has to offer. While it has many beautiful attributes, the ridiculous Latgale Tirgus flea market is not one of them. But it's one of the quirkiest things we've come across in our travels. Here's why you may want to pop in for a short visit if you happen to be in town.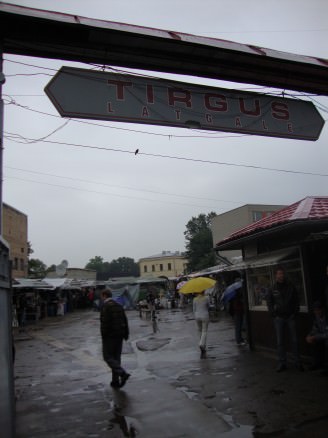 If you never leave the old town of Riga, you may get the impression that this grand city doesn't have a host of economic struggles. But a short pop over to the Latgale Tirgus flea market will give you a relatively safe (I'd definitely still be mindful of potential pickpockets) and interesting glimpse into the past and present of this Russian, German and Scandinavian influenced town.
Latgale Tirgus literally overflows with bicycle parts, tires, obsolete electronics and a seemingly endless assortment of junk. But the most interesting stall we came across was one selling an abundance of antique pins, mostly from the Soviet era.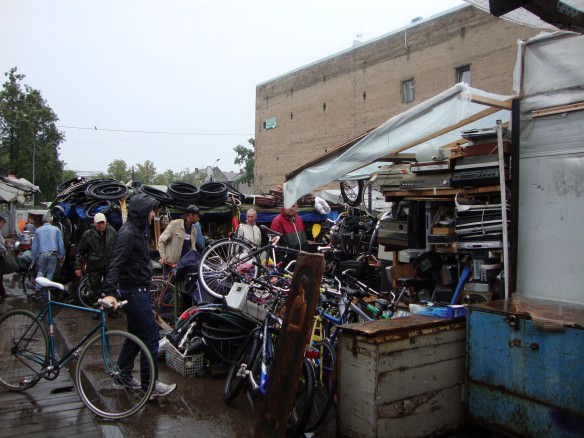 I was quite fascinated with the Soviet pins and picked up a few from the former Soviet Games. Yes they had those, which before finding the pins, I had no knowledge that those games existed. I passed on the Hitler pin, as yes the vendor also had a bit of Nazi paraphernalia as well, shockingly. When Bell attempted to take a photo of his stall, he nearly dropped his cigarette and had an aneurysm. He shouted no photos! Most of the vendors are Russian. While we were looking at the pins one of his friends came by to give him a firm handshake. It was a spectacle.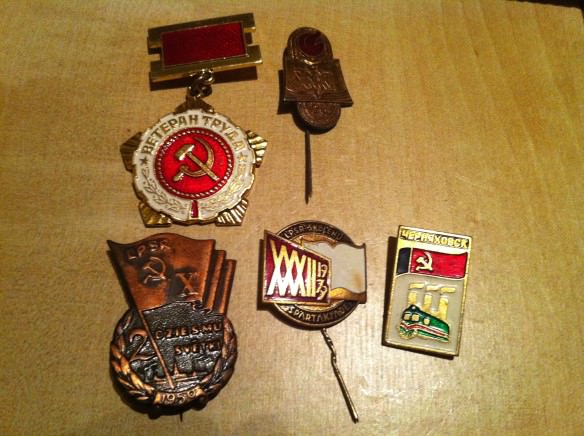 Because of dodgy electronics (and perhaps Nazi mementos) Latgale Tirgus has
apparently
been temporarily shut down and is set to re-open in a new form soon. Will this be like something out of 'Tim and Eric's Billion Dollar Movie?' Will the powers that be eliminate the used toilet paper shop, squatters and the angry wolf as well? If you make it to the new version, let us know how it is and say hi to the comrades.
Address: F.Sadovņikova iela 9 a.
Directions: Go from Central Railway Station, walk along Gogola street (about 10 minutes), cross Dzirnavu street and it is on the left hand side.
Open every day except Mondays (when open)