This marks the first in many year's that the Netherlands will be celebrating King's Day (Koningsdag), the biggest celebration in the country. From 1890-2013 the nation's biggest party was known as Queen's Day (Koninginnedag) as the previous monarchs have been women. But last year on Queen's Day, April 30th, 2013, Queen Beatrix abdicated the throne to her son, as the former prince became King Willem-Alexander. It's become a modern tradition that the Dutch pass on the crown when they grow older, unlike in England where the monarch traditionally holds the thrown until their death, as we're seeing with Queen Elizabeth II. Being that we're former residents of the Netherlands, we want to wish Dutch people a very happy King's Day and share some photos of the party from when we resided in the country.
King's Day celebrates the monarch's birthday, so festivities will now typically be held April 27th, but since the celebration isn't held on Sunday, this year the party is taking place April 26th. In addition to being a massive nationwide orange celebration with lots of drinking, the country also transforms into one of the biggest outdoor flea markets in the world, all across the country. It's quite a day, and we'll be honest in saying celebrating this in Amsterdam is an even better party than St. Patrick's Day in Dublin!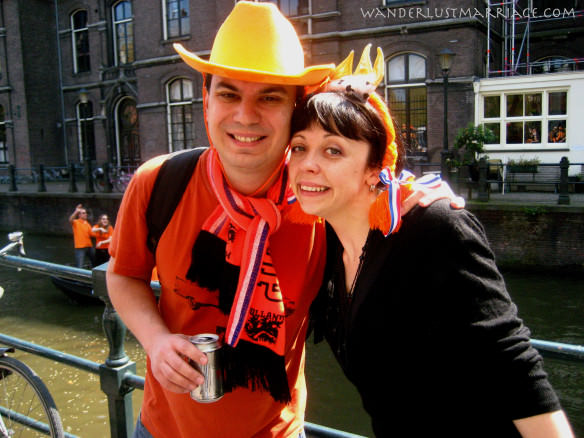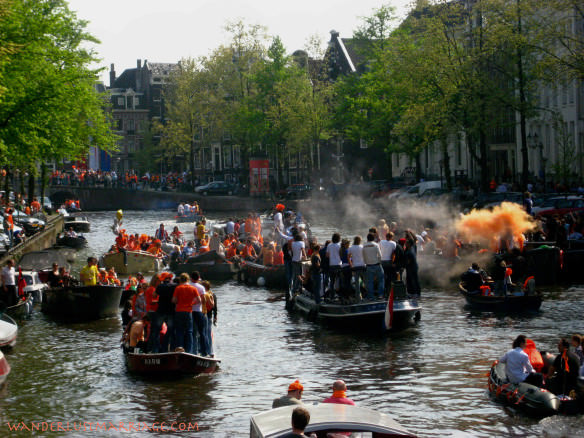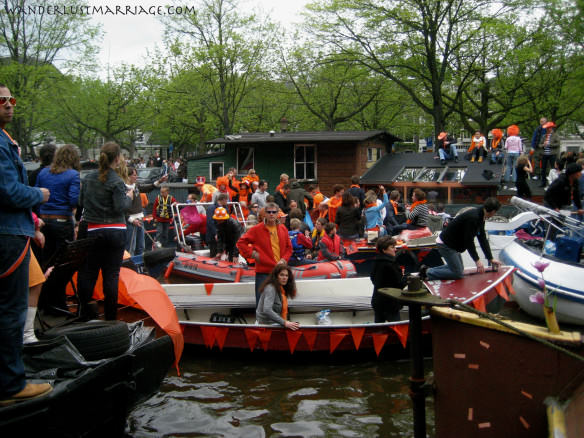 Where to Stay for King's Day?
You should book accommodation far in advance if you want to stay in Amsterdam for King's Day. If the city is booked up, look into hotels and Airbnb's in the nearby towns of Haarlem (15 minutes by train from Amsterdam), Leiden (30 minutes) and Utrecht (40 minutes). The Netherlands is very well connected by train, so you can party in Amsterdam for King's Day and still easily get back to your hotel at night. Read our article on 10 Awesome Day Trips from Amsterdam for more ideas on places to visit and stay.
If you've never used Airbnb before, sign up here for free and receive $40 credit.
Hotel Recommendations for Amsterdam over King's Day
Upscale: Radisson Blu makes for one of the best value upscale stays in Amsterdam.
Pulitzer Amsterdam is a great luxury choice with first-class amenities and a lovely central location on Prinsegracht (western canal belt). It's walking distance from everything, but a fair distance away from the Red Light District and other noisy parts of Amsterdam.
Mid Range: Citizen M makes for a comfortable and modern stay in Amsterdam. Rooms come with an Ipad and a big selection of entertainment options. We also recommend Motel One Amsterdam and Motel One Waterlooplein as it's a good bang for buck, with an excellent breakfast. Lloyd Hotel can also be good value, and it's centrally located. Hotel prices in Amsterdam can vary wildly depending on the time of year and availability.
Budget: Backpackers should consider fun options like the popular Flying Pig Downtown and Flying Pig Uptown.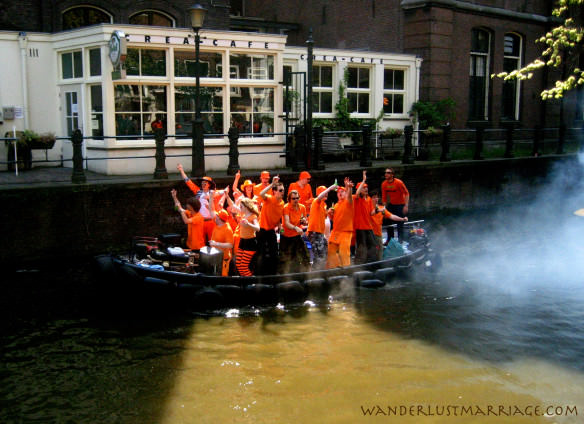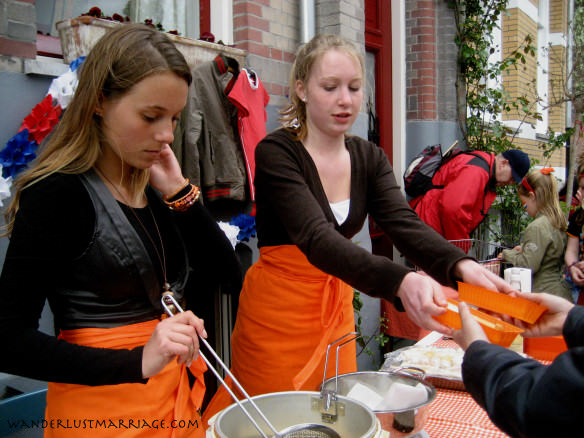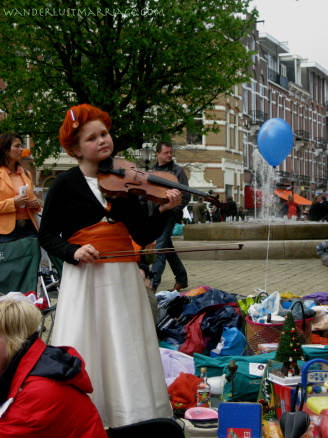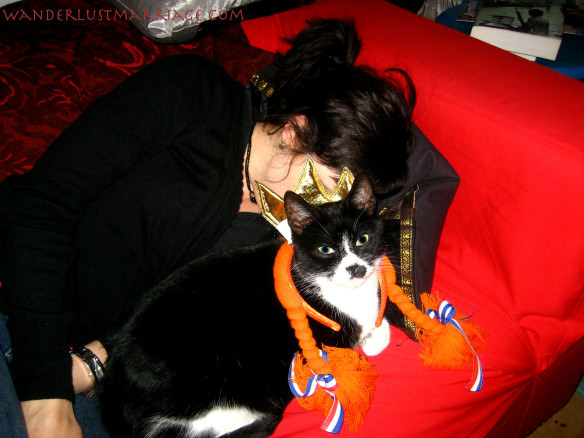 If you're planning a trip for King's day in 2015, read our
tips on what to expect
as it never really changes that much from what we saw over four years 😉