This is a guest post by Jess Signet, with photos from our collection
I would like to thank Alex and Bell for publishing this article. Their site is an inspiring place for couples looking to travel and a great resource to help you plan romantic vacations away. After reading this, I highly recommend you check out their posts on great Valentine's Day getaway destinations and how to get your partner to travel more.
Business trips can be tough on any relationship, especially an expat marriage. The stress of having to jet off while leaving your partner behind, or alternatively dragging them around for the duration of the trip, is enough to ruffle the feathers of both parties. However, this doesn't have to be the case.
Business trips are often all-expenses paid adventures to exciting, and potentially romantic locations. Just because you have to spend most of the time away working doesn't mean you can't make the most out of this opportunity to jet off and explore a new part of the world.
By thinking tactically, and working together, any business trip can easily parallel as a romantic getaway. All you have to do is identify the potential and balance the work with the play. Luckily, we've compiled a list of tips to help you do just that.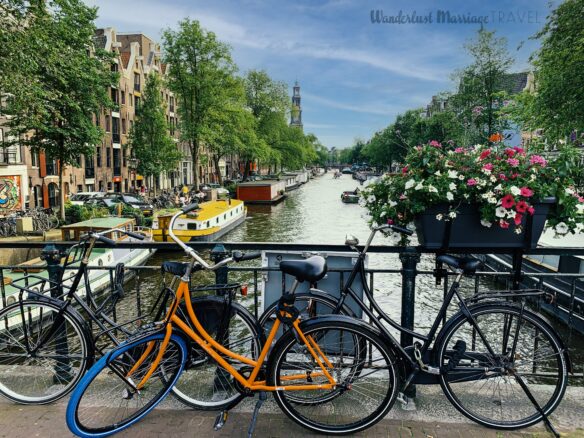 Leverage the Business Dinner Budget
One of the best business trip perks is getting to eat out in some nice restaurants, which, for the luckiest of us, can be claimed back in expenses. To make the most out of this, simply bring along your significant other. Go about your business during the day, and when it comes to dinner time, go on the date of a lifetime!
There are plenty of luxury dining opportunities in all the business hotspots of the world. So you'll never be stuck for choice. Often, compromises have to be made—such as the group of fellow business colleagues joining the party. Just stay positive and appreciate the opportunity. Just be sure to enjoy a romantic and unique date abroad.
Hotel Room Dates
Alongside high-class dining experiences, one unquestionable advantage of many business trips is the chance to stay in swanky hotels. While many couples dream of a weekend away in Dubai or Singapore, your business trip gives you to opportunity to do it for absolutely free! You may not have the penthouse suite, but anywhere with a double bed, television and room service is the perfect place for a romantic date.
Instead of heading out to the cinema, have a movie marathon in the comfort of your hotel room. Stock up on snacks—champagne and chocolate strawberries never go amiss—set up your laptop to access Netflix or simply use the television in the room. However, if you are planning to use Netflix, remember you'll need a VPN installed to access content while abroad. There's no bigger mood killer than a Netflix error message on the film you'd planned to watch. Now all you need is to hang the "do not disturb" sign on the door, and your perfect romantic night is good to go!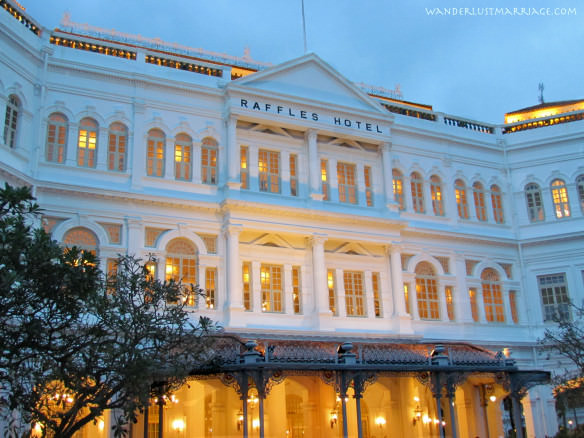 Vicarious Sightseeing
One of the biggest drawbacks of a business trip is heading off to an exciting and exotic new destination and not being able to spend time getting out and seeing the sights because you have to spend all your time working. On the flip side, nothing is worse that being dragged along on a partner's business trip and not doing anything all day because you're waiting for them to finish up in their meetings.
However, by splitting the workload and covering the tourist trails while the other works, you can meet up at the end of the day, share experiences and feel as if no one had to miss out. If you're the one sightseeing, be sure to take loads of pictures and gather interesting information, leaflets and postcards to share with your loved one back at the hotel. Although this isn't the ideal way to spend a romantic trip away, it makes the best of a bad situation. It allows you both to have some intimate bonding time while enjoying a great destination.
Mid-Meeting Brunch
Everybody loves brunch! It's long been the meal of business couples whose hectic and overlapping schedules don't allow for full-length dates. Meeting up for a mid-morning date is a great way to catch up with your loved one and have some time to enjoy yourself away from work before you have to head off back to your next meeting. This is no different for couples on business trips.
Whether you choose to enjoy a fancy local eatery in the city or just stop off at the restaurant in your hotel, these little snippets of alone time can be enough to make the trip romantic, intimate and worthwhile. Not only do you get to spend a bit of quality time with your partner, you also get to take your head out of that stressful work atmosphere that can be so destructive if you let it overwhelm you. For the stay-at-home half of the couple, a chance for a bit of company throughout the days of entertaining yourself is also sure to never go amiss. Overall, it gives another dimension to what otherwise would be a monotonous and regular business trip.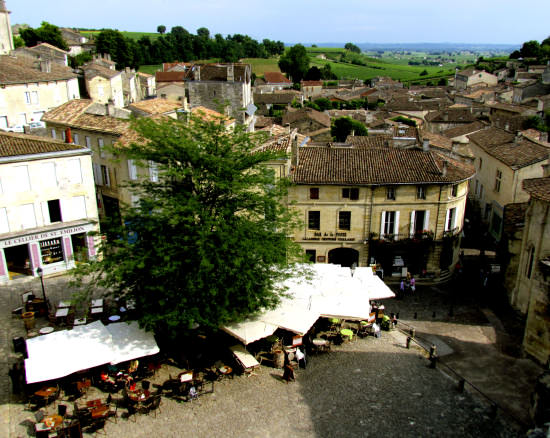 Extend the Trip
When all else fails, there's one sure-fire way to make any business trip romantic: extend it! You may have to pay to cover the difference. Discuss details like flights and hotels with your company. Then add a weekend onto the end of your trip that can be solely dedicated to enjoying yourselves. Once the business part is over, you'll have the rest of your time away to enjoy the company of each other and the place you are visiting.
Choose to explore the city and soak up the culture or investigate the potential of getting to the coast and spending a well-deserved weekend relaxing on the beach. Either way, you're sure to have an amazing romantic experience and will save money, as your company will have put the cash toward getting you to the destination in the first place.
Recap on Making your Business Trip Romantic
A business trip is both exciting and stressful, but very rarely romantic. However, by following these five tips, it's easy to transform a work-vacation into a vibrant and unique time away for you and your partner. Do you have any experience with romantic bleisure trips? Leave a comment below to share advice with other couples looking to make their business trip into something special!
About the Author: Jess Signet is a blogger and writer that is proud to combine her two greatest loves: travel and technology. She loves getting away with her partner or just by herself and sharing the tips she picks up on the road with fellow traveling couples on Tripelio. You can also follow her on Twitter at @JessTripelio