2014 was an eventful year of traveling for us as we visited ten countries and moved to Boston after living in Europe for over six years. We already re-capped the international portion and as we also visited ten states, plus Washington, D.C. (twice) in 2014, we decided to also publish an American travel recap with some recommendations and road trip tips.
Washington, D.C – Even though we live in Boston, the head office of Bell's company is in Bethesda, Maryland, which is just a 20 minute subway ride to the heart of America's capital. As a result, we've flown there twice and spent a total of around ten days in the Washington, D.C. area in 2014.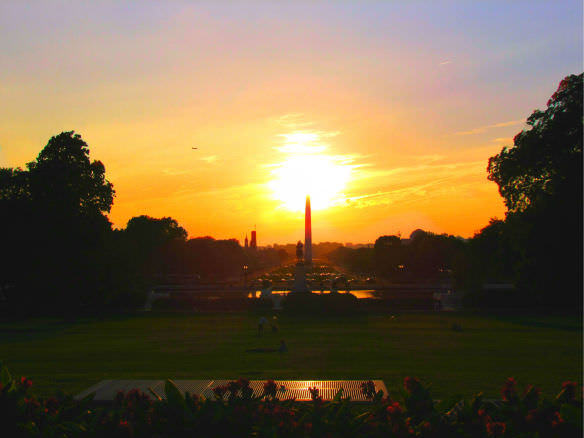 Highlights of visiting Washington, D.C. were touring the U.S. Supreme Court, The U.S. Capitol Building, Lincoln Memorial, Jefferson Memorial, photos in front of the White House and exploring the wealth of free Smithsonian museums like the Air and Space Museum, American History Museum, Native American Museum and the National Zoo.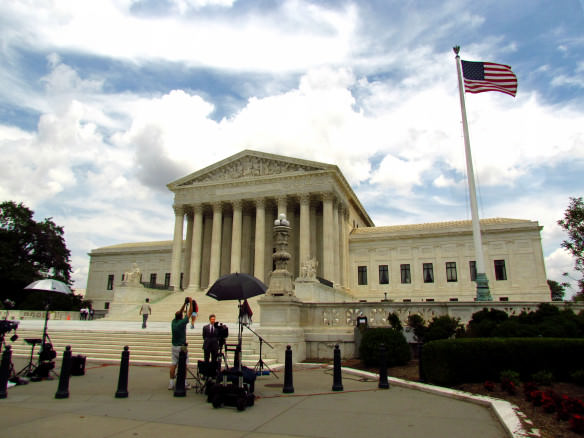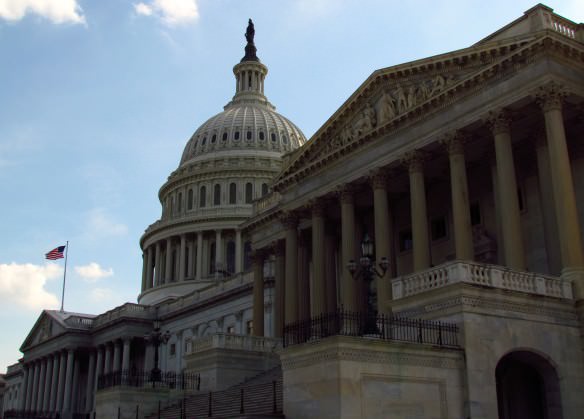 Now on to the states…
1) Massachussetts 
Boston has been our home for over 7 months now and we've enjoyed exploring one of America's most historic cities. Highlights of living here are summer strolls along the beautiful Charles River- watching sail boats drift pass the skyline, the public gardens, America's oldest university- Harvard, and the city itself being a museum of American history with the Freedom Trail taking interested visitors around the cities most important landmarks.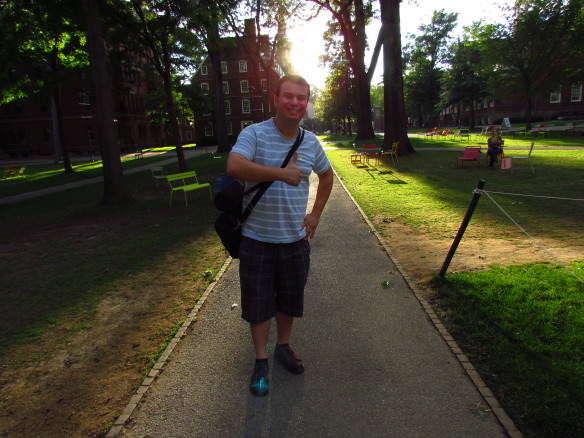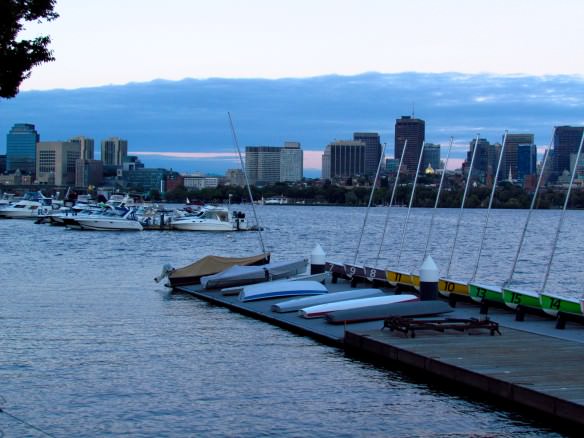 Outside Boston, highlights of Massachusetts have been apple picking on a farm, visiting Cape Cod and walking the beach in front of the Kennedy compound in Hyannis Port, Salem- home of the witchcraft trials in 1692, and visiting the Norman Rockwell Museum in Stockbridge, in the Berkshires in western Massachusetts. Norman Rockwell was one of the most important artists of 20th century American history because of his beautiful depictions of American life, bringing lots of depth to often simple moments.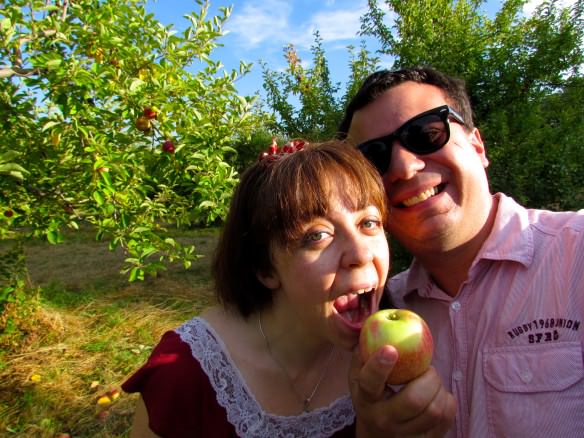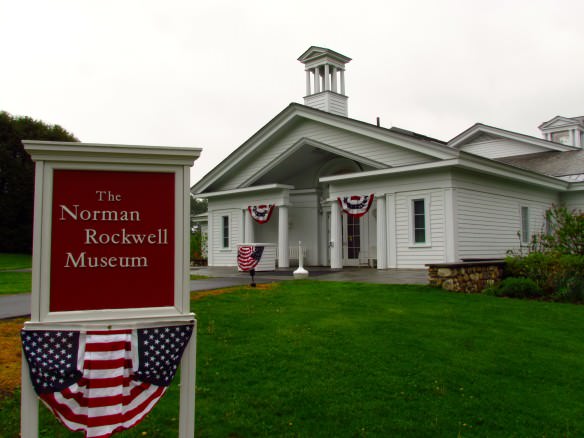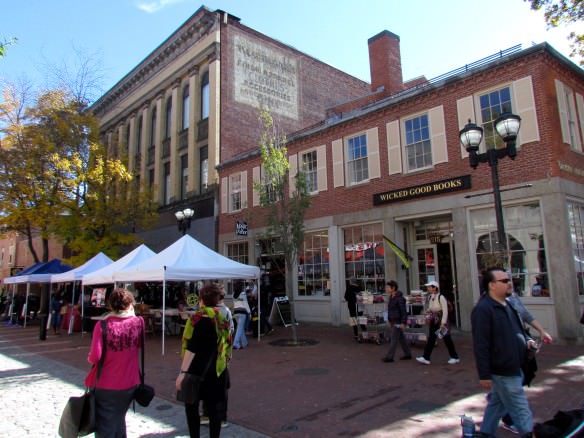 2) New York
 We still haven't visited New York City in over 8 years but we're heading there in January 2015 for the New York Times Travel Show. Our 2014 travels to New York were via a road trip that saw us cross the state on the New York turnpike as we spent a week with family in Buffalo, New York- the state's second largest city and the original home of Buffalo hot wings. We also stayed a night in Syracuse, and if you're road tripping on a budget, Red Roof Inns are generally great value for money off American highways.
Highlights of our visit to New York included excellent food in Buffalo, Niagara Falls and a brief stop at the Finger Lakes in Seneca Falls. On the return we took a slightly longer route off the New York turnpike to visit posh Saratoga Springs and Lake George, in the Adirondack Mountains. Both of these places are worth a stop, especially Lake George.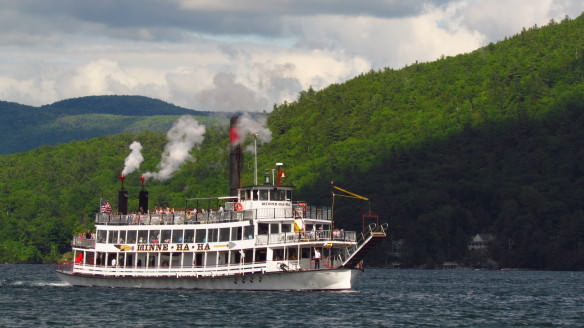 3) Maine 
Incredibly, with all the travel we've done this year, we visited Maine three times in 2014! The border of Maine is only 60 miles (100km) from Boston and with moderate traffic it's around a 1 and 1/2 hour drive. As a result, all three Maine trips have been day trips and we've returned to our apartment in Boston in the evenings to sleep- saving on hotel costs. At some point we'll venture further into Maine, but so far we haven't driven farther than Kennebunkport, the summer home of the Bush family (the American president factory).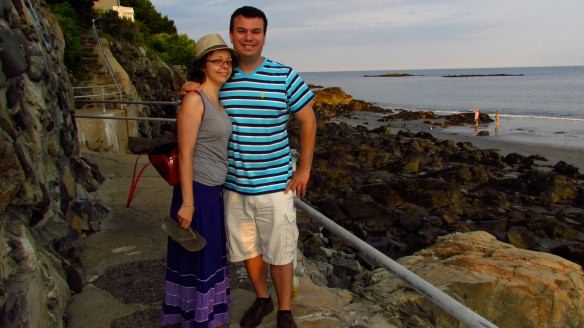 We actually don't own a car and have used zipcar for all three day trips to Maine. The first trip was a summer surprise to Bell as the days were long and I rented a car to drive across the bay for dinner in a lobster shack called Lobster in the Rough. Monday-Thursday after 6pm zipcars can be rented for the whole evening for around $30 including free gas for up to 180 miles per rental (this covers you into Maine).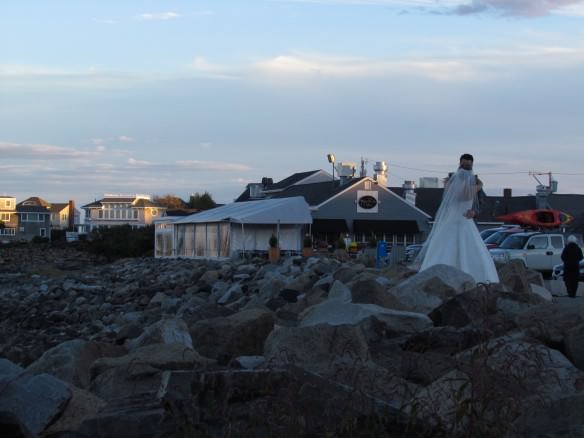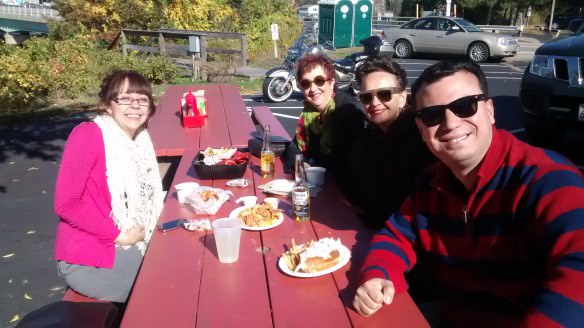 Highlights of Maine have been viewing the gorgeous autumn foliage, delicious affordably priced lobster, two road trips with family and friends as they also wanted to see Maine (with my father and Bell's mom and a friend), beautiful Nubble Lighthouse at sunset, walking the rocky cliffs near Kittery and York and strolling lovely Ogunquit and Kennebunkport.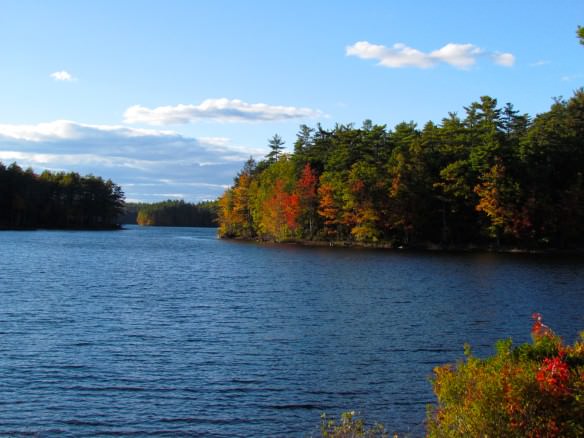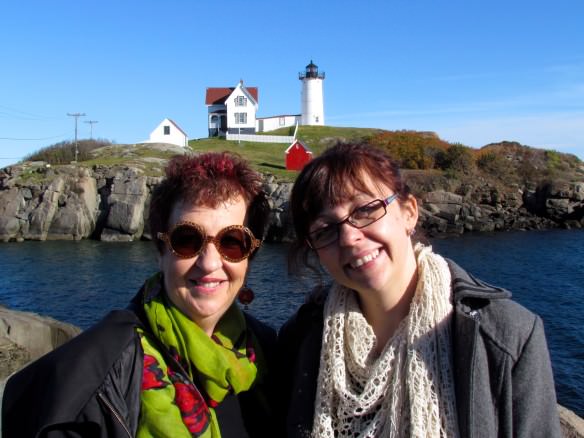 4) New Hampshire  
Portsmouth is America's 3rd oldest town and it reminds us of something out of Pleasantville. We've enjoyed stopping here for ice cream and coffee on a couple occasions on our way to Maine during day trips. The drive from Boston to Maine goes through an 18 mile stretch of New Hampshire. You can exit the highway just past the New Hampshire Welcome Center on highway 95 heading north and go east until you hit highway 1 and then head north again. New Hampshire's small coastline features good beaches, some phenomenal ice cream shops and good places to grab a seafood lunch before hitting Portsmouth (which is also great for ice cream and savoury eats). For more tips on driving the coast of New Hampshire and Maine read this post.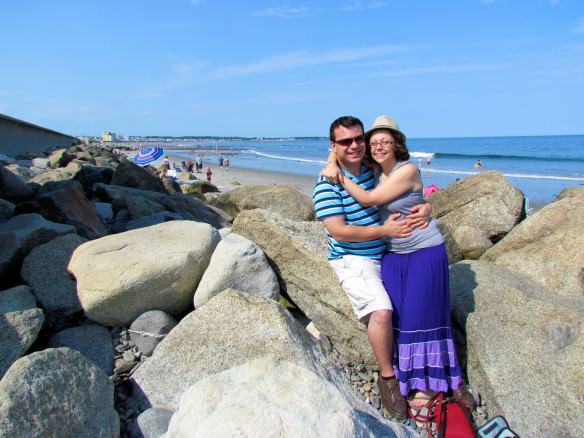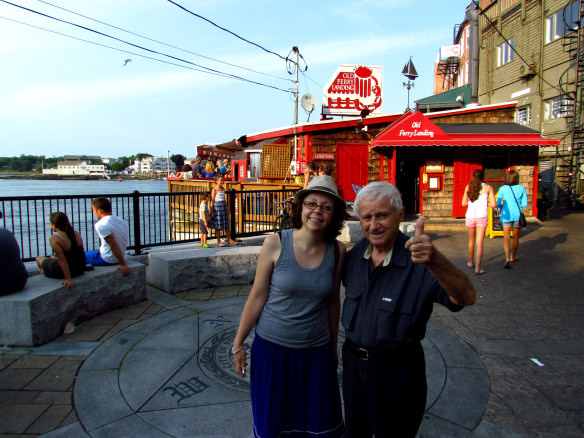 5) Rhode Island
We rented a zipcar one evening and caught up with an old college friend at Federal Hill in Providence. Federal Hill has some happening Italian restaurants and we spent the evening at Gepeto's restaurant, which had live karaoke for the entire square of diners to enjoy (most people who sang were in fact good). If you visit Providence, especially in warmer months, we highly recommend eating somewhere in Federal Hill, as the square reminded us of dining al fresco in Italy. Before the karaoke, a neighbouring restaurant had live musicians performing, as restaurants alternate the live entertainment.
We've previously visited Rhode Island and another wonderful highlight are the massive mansions in Newport, which we plan to get back to in 2015.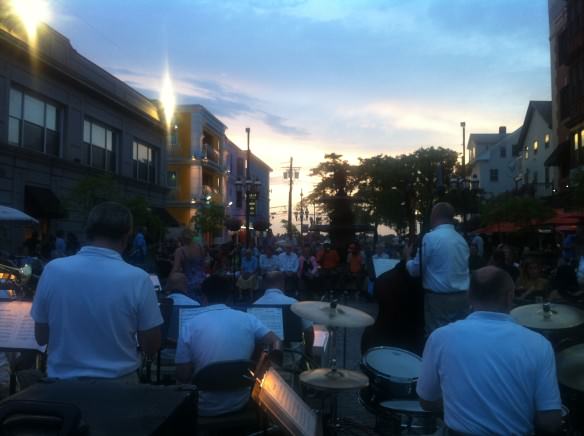 6) Virginia
We visited George and Martha Washington's estate at Mount Vernon, not far across the Potomac River from Washington, D.C. This is a gorgeous place as the home of America's first president is very well preserved and you have wonderful views of the Potomac River. There's even an active whisky distillery, farm animals and the tombs of George and Martha Washington. We also visited historic Alexandria, Virginia and paid respects to American service men and women at Arlington National Cemetery.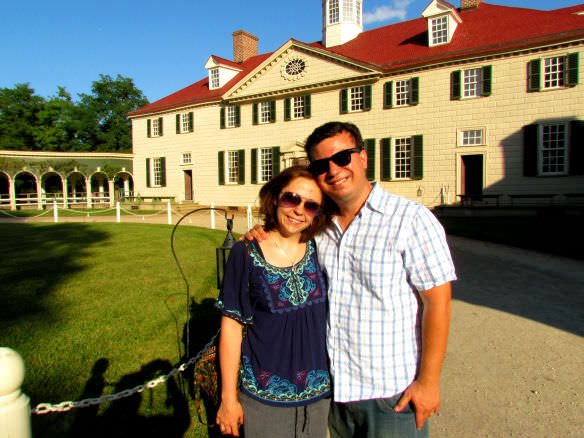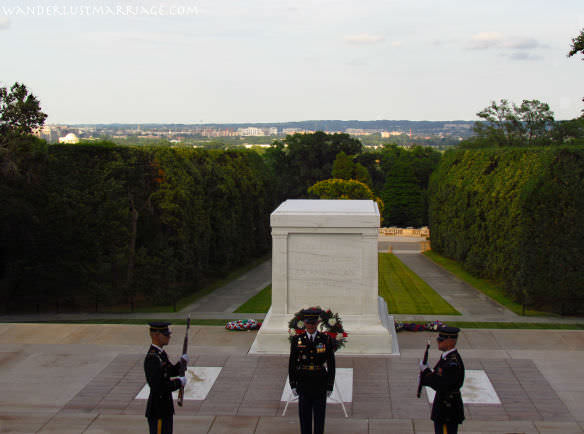 7) Vermont
We didn't spend nearly as much time as we would have liked in Vermont. We did a scenic drive through the Green Mountain National Forest, in southern Vermont, on our way back to Boston from Buffalo. This is a picturesque drive for those that have a few extra hours to spare to see natural beauty off the New York and Massachusetts Turnpike, heading east or west between these states. Vermont is an interesting state, sporting the countries first openly socialist senator, Bernie Sanders. We're looking forward to exploring more of Vermont's pretty mountains, lakes and well kept quaint towns.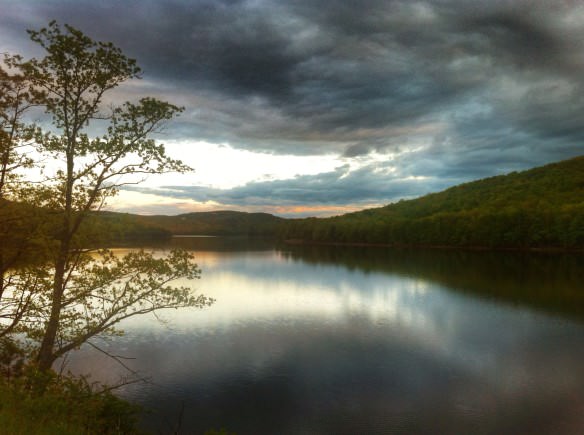 8) Maryland
We stayed a total of 10 nights in Bethesda, Maryland in 2014, over the course of two work trips. During our free time we focused more on seeing Washington, D.C and Virginia and have saved seeing more of Maryland for another trip.
Bethesda isn't a very nice place as it's just home to a lot of government agencies and companies, but somehow lacking in any actual character whatsoever. On future visits we look forward to checking out a few historical sites in Baltimore and Annapolis. The highlight of being in Bethesda is definitely hightailing on the subway for the US capital.
9) Michigan
This should possibly be omitted, but thanks to a mechanical error on a Delta Airlines flight, I had to spend a night in Detroit on my way home from Seattle to Boston. Technically I stayed in Romulus, Michigan. There were no highlights to my stay- unless you count the farmed salmon salad at the Days Inn restaurant and fruitlessly searching for healthy meal options at Detroit's airport. Not to crap on Michigan, as I know there's great things to do in the state, I just didn't get to experience any of them. Hopefully another time.
10) Washington
The state. I unexpectedly found myself staying a few nights with old friends from Dublin after a work trip to Vancouver. Seattle is a really cool city and there were several great highlights: Pike's Place Market- America's oldest farmer's market, Seattle's trendy cafes- serving up some of the best coffee in the country, an incredible view of Seattle from the Columbia Center, a tour of Seattle's underground, and an amazing ferry ride to Bainbridge Island with a gorgeous view of the famed Space Needle, harbour and surrounding mountains and islands.
I loved Seattle and look forward to returning some day to explore more of Seattle's fantastic nearby scenery like the Cascade Mountains and Mount Rainier.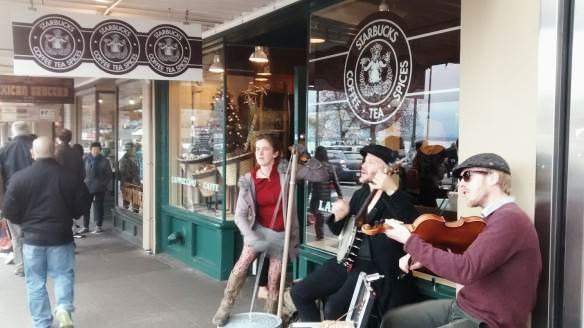 Bonus road trip tip – Odd numbered highways in the US generally run north to south, and even numbered highways run east to west!
That's a wrap on 2014. Thank you so much for reading and we wish you all a wonderful 2015 filled with lots of adventure, love and laughs!