Spice Island
offers beautiful white sand beaches and indigenous red colobus monkey viewing. Dramatic fjords and glaciers in southeast Alaska are a pristine wilderness to view whales, bears and the Northern Lights. Quebec offers relaxing nordic spas and an excellent culinary scene that can rival a Paris getaway. Romance is subjective, so this list has you covered from outdoor getaways to exciting city escapes. Here are 13 of the world's most romantic destinations!
Venice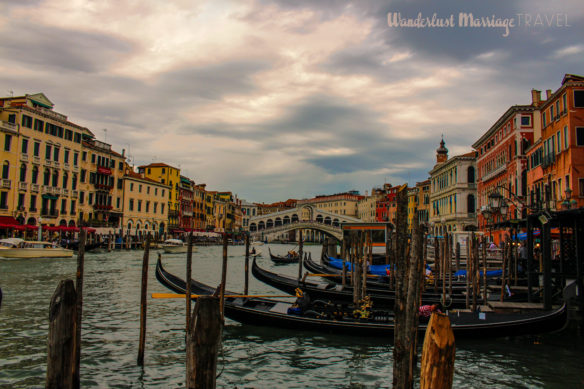 Venice was one of the world's most powerful cities during the 1400's, as the Venetians occupied territory around the Mediterranean. When you visit Venice today, it looks very much like it did 600 years ago. St. Marks Square is the main square of
Venice
and one of the finest examples of Italian Byzantine architecture. The popular square is highlighted by St. Marks Basilica, which dates back nearly a thousand years to 1092. Venice is an idyllic location to enjoy a romantic gondola ride and aperitivos (pre-meal drinks to stimulate your appetite!) on cafe terraces. A popular Venetian cocktail is Aperol Spritz, a mix of soda water and Aperol liqueur.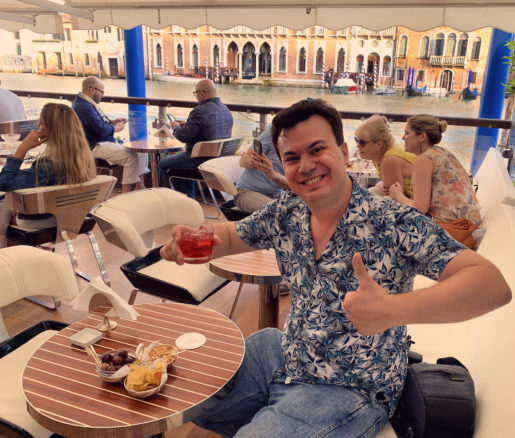 The Gritti Palace
offers luxury travelers old-world opulence with a terrace canal side where you can watch gondolas and have a stunning view of Santa Maria della Salute, in English Saint Mary of Health. Have an apertivo and snacks and cheers to your current health!  The recently restored Gritti Palace dates to the 15th century, where it previously housed nobles, including ambassadors to the Vatican. It has been a hotel since 1895 and now has 82 rooms. Rooms typically cost over $1,000 a night, but you can also cash in 85,000 Marriott Bonvoy points for a stay.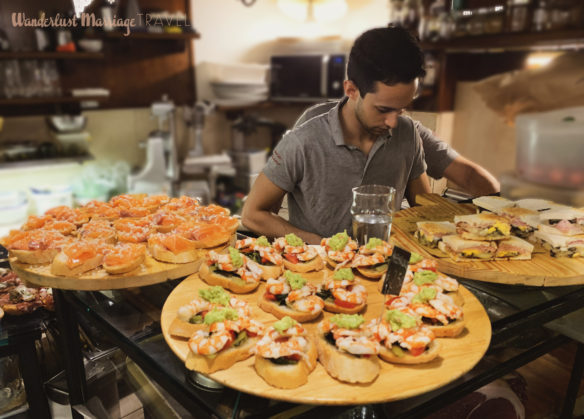 Venice does not have to be expensive though. Bacaros are small wine bars that serve cicchetti (small portions of food), similar to Spanish tapas. Bacaros are extremely popular with Venetians and offer delicious food and wine at great prices. Cicchetti typically cost around
€
2-
€
2.50 per portion and glasses of wine typically cost around
€
2.50-
€
3, sometimes even less. A glass of raboso, a local sparkling red wine produced in the province of Veneto only costs
€
1.50 at the bacaro 
Al Merca
! Couples can discover local gems and a lot about the history of the unique canal filled city on a
Venice Food Tour
.
Greek Islands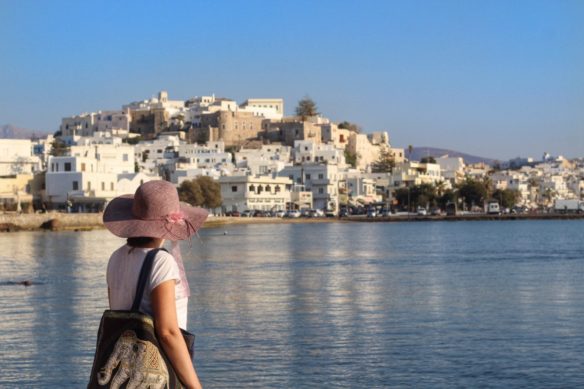 The Greek islands are one of the world's most romantic destinations. There are around 6,000 islands in Greece, but only 227 are inhabited. You can visit some of the uninhabited islands on day trips – which are fantastic for pristine beaches or archeological sites, like Delos (visit from Mykonos). The Greek islands are famous for picturesque villages built into mountains, with amazing gastronomy and breathtaking sunsets.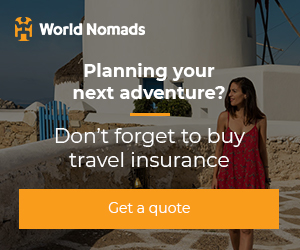 Santorini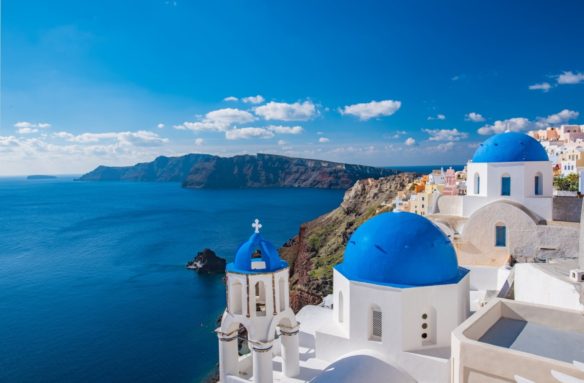 Santorini is probably the most iconic of the Greek islands. It embodies a perfect romantic destination with its breathtaking views of an extinguished volcano, unique architecture built into the cliffs and rare black sand beaches. Packed with trendy restaurants, bars and amazing hotels, Thira is the perfect place for couples to base themselves on Santorini. Santorini is becoming famous for its wine, so plan to visit a few wineries. Do not miss watching the sunset at Amoudi Bay in Oia.
Crete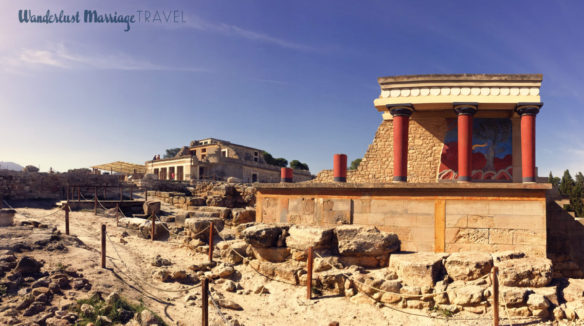 Crete is the largest of the Greek islands. Its sandy beaches, delicious gastronomy, unique history and culture make it a popular destination. The Samaria Gorge, on the western end of the island, is the longest gorge in Europe. Elafonisi Beach is famous for its colorful pink sand. Crete was home to the Minoan civilization, the oldest advanced European civilization. Visit the Palace of Knossos to get a glimpse of what life looked like 3,700 years ago. The archeological site is just outside Crete's capital of Heraklion. Crete is one of the most romantic destinations for outdoor and history enthusiasts.
Mykonos
Mykonos is one of the most lively Greek islands, where you can feel like a celebrity for a few days. Little Venice, a charming area with views of the iconic Mykonos windmills, offers wonderful dinner opportunities with a magnificent ambiance. For mischievous revelry, visit one of Mykonos' many beach bars and dance clubs. Book a privately chartered cruise on an elegant yacht or rustic sailboat, depending on your style and budget. Take a day tour to the nearby ancient island of Delos – considered the "Athens of the Greek islands." Which Greek islands should you visit? Read this
Greek Islands Guide
for highlights on 25 of them, ranging from the most popular to lesser known gems!
Zanzibar (The Spice Island of Tanzania)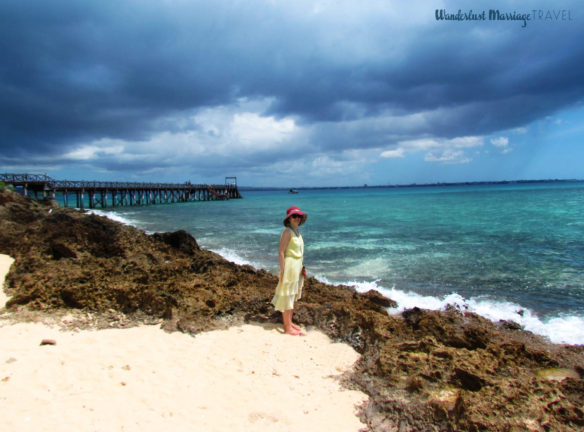 Zanzibar, aka Spice Island, is just off the coast of Tanzania, and is lined with picturesque beaches. The island offers a vibrant fusion of cultures as it was colonized by the Portuguese, Arabs and English. Tragically it was also the center of the East African slave trade in the 1800's. Today it is a popular vacation destination for adventurous travelers. Visitors can snorkel or dive, tour a spice farm, pet giant tortoises and see indigenous red colobus monkeys in Jozani Forest. There are a variety of resorts around the island that are perfect for a romantic getaway.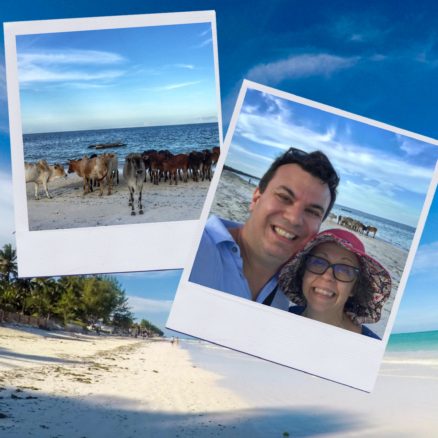 Spend time relaxing on the beautiful white sand beaches on the east coast of Zanzibar. We stayed in the Honeymoon Suite at the beautiful
Bellevue Guesthouse
. It is a lovely establishment on Bwejuu Beach, owned by a Dutch family from Amsterdam.  They serve fantastic food and some rooms have romantic sea views. Monkeys even play in the trees near their pool!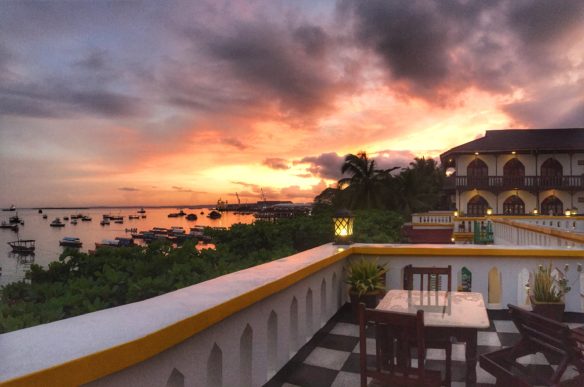 Centuries of history await visitors in Stone Town, the port of entry to the island. Spend some time strolling the narrow alleys during the day. The laneways are dotted with shops selling unique African crafts. Stone Town is the birthplace of Freddie Mercury, so get a photo taken in front of his childhood home. This article covers how to spend
one week in Zanzibar
. And if you plan a trip to Tanzania, take a
luxurious safari
in the national parks like Serengeti or a combination of Tarangire National Park, Lake Manyara and Ngorongoro Crater on a shorter safari.
Paris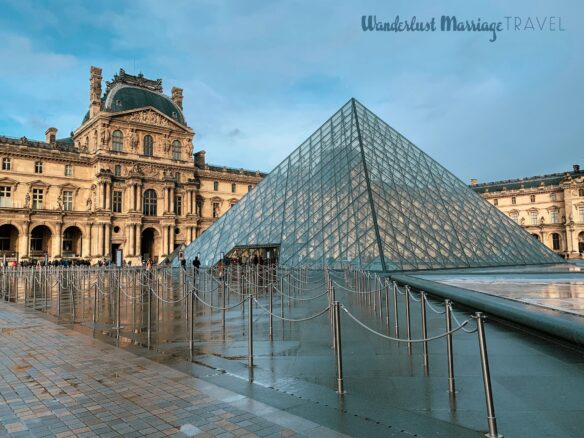 A treasure trove of elegant highlights make Paris one the world's most romantic destinations. The
City of Light
earns its nickname for its role in the enlightenment as well as being one of the world's first cities to adorn its grand boulevards with street lamps. An abundance of great museum's and one of the world's finest culinary scenes make it an iconic city.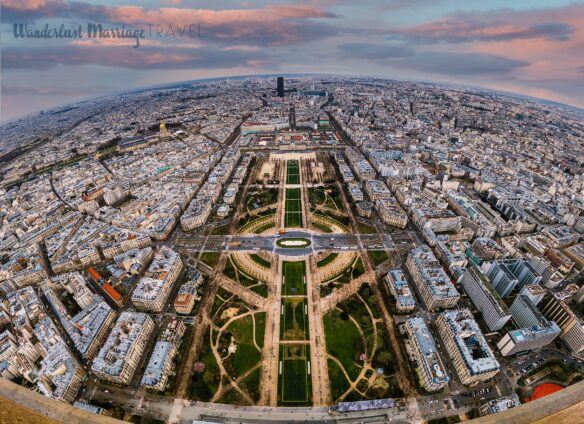 An illuminated Eiffel Tower dazzles the night sky, with a sparkling light show on the hour. Enjoy magnificent views of Paris from three observation decks on the Eiffel Tower. One of the most romantic things to do in Paris it to take a river cruise on the Seine. The tour offers wonderful views of the Eiffel Tower. A one hour scenic river cruise is included on a
Paris Night Bike Tour
. That was one of the best tours we have taken! Short tours are a wonderful way for couples to learn about the history of Paris, while orientating themselves with the city.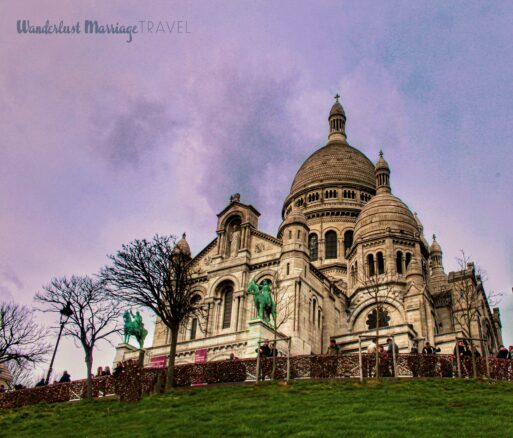 Montmarte, built atop a hill in Paris's 18th arrondissement, offers dramatic views of Paris. An artistic hub of Paris for centuries, it is romantic to watch artists painting. Its cobbled winding streets and charming shops and eateries make this one of Paris's best neighborhoods to explore. Atop Montmarte is the famed Sacré-Cœur Basicila, the Basilica of the Sacred Heart of Paris. As with much of Paris, excellent restaurants, cafes, patiseries and boulangeries are in abundance in Montmarte. Montmarte is also home to the famous cabaret, Moulin Rouge.
Four Seasons Hotel George V Paris
 offers an all around luxurious stay in Paris. Located just off the Champs-Elysées, on the Georges V Avenue, the hotel offers spacious and luxurious rooms, many with private terraces overlooking Paris. Guests can also enjoy top-of-the-line spa treatments and three Michelin-awarded restaurants on-site.
Florence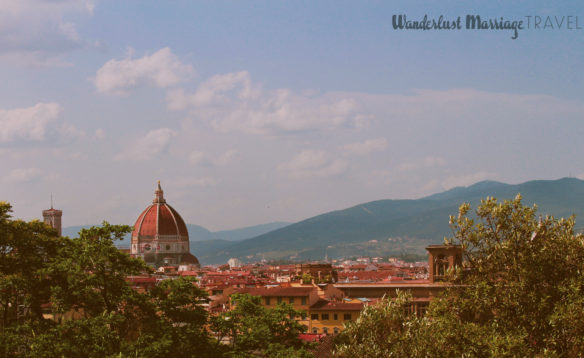 Florence
 was the birthplace of the Renaissance. Magnificent examples of Italian Gothic architecture were erected with the financial assistance of powerful Florentine families like the Medici's. When you visit 
Florence
today you can see why artists like Michelangelo were inspired by the city. Wander through the art-lined streets and take in the beautiful vistas and you'll be inspired too!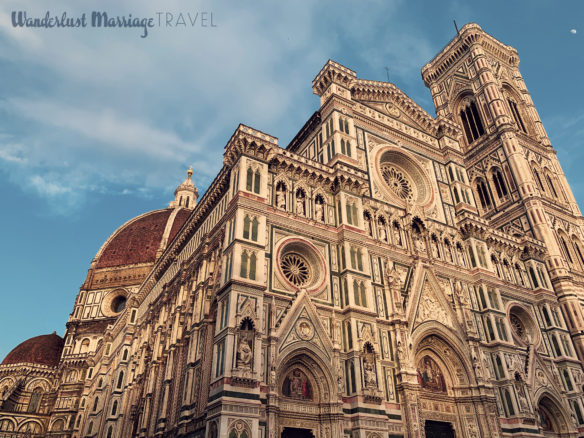 The Cathedral of Santa Maria del Fiore is an exquisite example of Gothic Italian architecture. 
Construction of the Cathedral began in 1296 and it took 140 years to complete. The famed brick dome was designed by famous architect Filippo Brunelleschi in 1436. It remains the largest brick dome ever constructed. If you want to climb to the top of the dome it's 463 steps and a timed reservation is required. You can also include a trip to the top on a Walks Tour and learn more about the history of the Duomo and Florence.
The 
Ufizzi
is one of the world's greatest art galleries. Housed in a building from the 1560's, the museum is home to masterpieces of art and sculpture from the Middle Ages to the Renaissance. The museum showcases timeless pieces by artists like Michelangelo, Leonardo, Botticello and Carravagio. One major highlight is
Birth of Venus
by Botticelli, depicting the birth of the beautiful goddess. This beautiful late 1400s painting oozes romance.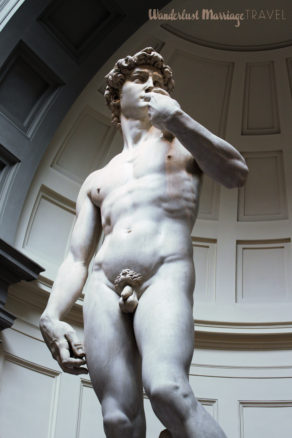 The Gallerie dell'Accademia was previously a school that taught sculpture and painting. It was established in 1750, and the galleries opened to the public in the 1800s. Today the museum houses what's often considered the most perfect sculpture in the world – the statue of David by Michelangelo. David is a magnificent work, equal to gazing at a perfectly chiseled athlete. You can even see the veins protruding from his arms.
Florence
is the world's most romantic destination for art lovers.
Alaska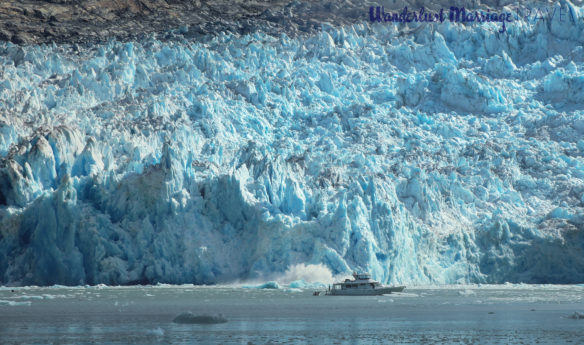 Dramatic fjords and glaciers await visitors in Southeast Alaska. Adventurous couples can experience a wonderland of kayaking, hiking, bushwhacking and small ship skiff boat tours. Alaska is one of the most romantic destinations for adventurous couples.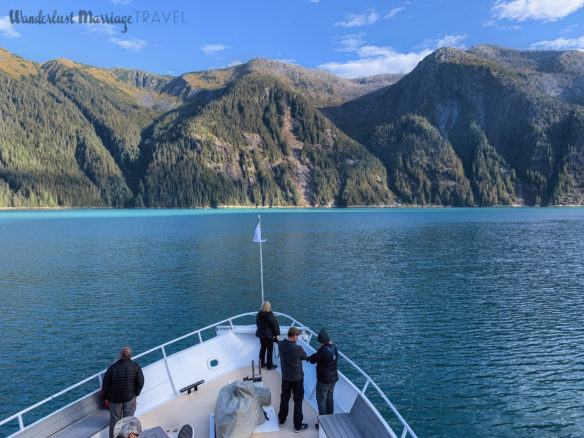 Start your trip by flying into Juneau. Take in epic views 3,819 feet (1,164 meters) above Juneau and the surrounding mountains by hiking up Mount Roberts. Pro tip, hike up and make a purchase at the store or restaurant at the top and catch the cable car down for free with your receipt. Mendenhall Glacier is just 12 miles (20km) outside Juneau and can be reached by car. If hiking is not your thing, you can still enjoy beautiful views of the glacier from rangers lodge.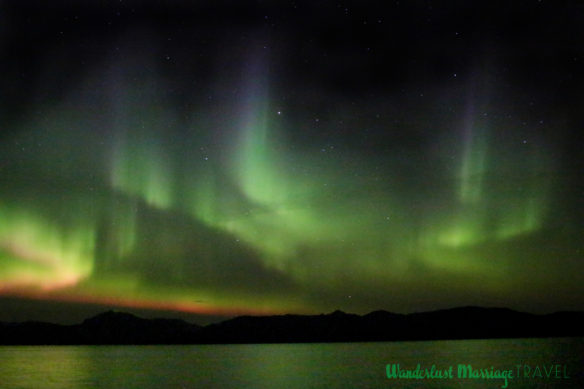 We took a 7-day small ship cruise with UnCruise adventures and it was one of the greatest trips we have ever taken. Viewing whales swim, mountain goats traverse precarious mountain ledges and eagles soar overhead left indelible memories. We also watched the dancing Northern Lights on two nights comfortably from the bow of the ship, while sipping delicious cocktails. Read everything you can expect aboard a small ship
Alaska fjords and glaciers cruise
 aboard UnCruise.
Amsterdam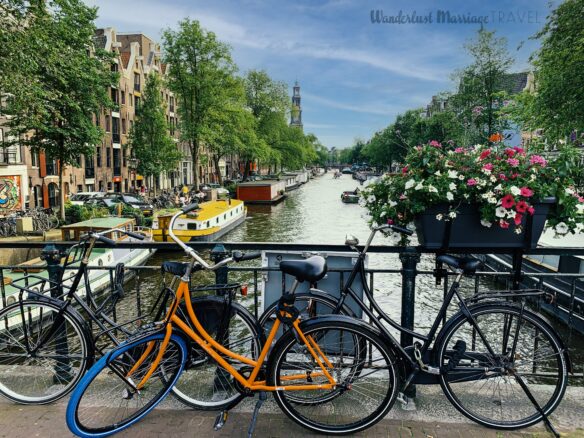 Amsterdam's historic center is packed with 17th century canal houses. It is one of the best preserved cities in the world and a UNESCO World Heritage Site. The world's most bicycle friendly city is also wonderfully walkable. Plan to take a scenic canal boat tour or dinner cruise to experience the city from the water. Everything combines to make
Amsterdam
one of the world's most romantic destinations.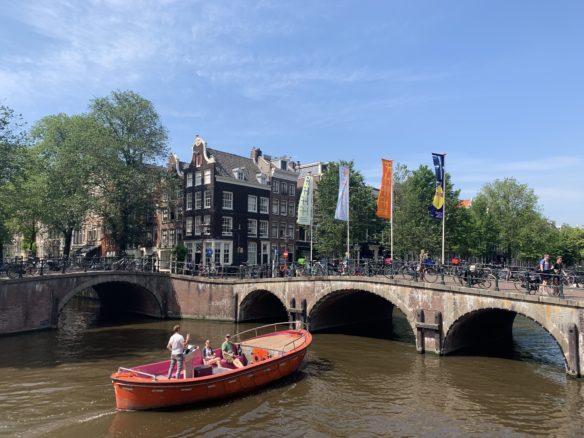 Amsterdam's restaurants and pubs are some of the most gezellig (Dutch for "cozy") in Europe. There are so many great spots to enjoy a picnic in Amsterdam too. One of our favorites is the boat dock in front of the Hermitage Museum, before heading there pick up some cheese, sausage, bread and wine from one of the nearby Albert Heijn supermarkets. Amsterdam's Red Light District is a popular tourist attraction that draws even couples to gawk at the scantily women flaunting their goods in windows. Whether or not this is romantic to you is your call, no judgment here!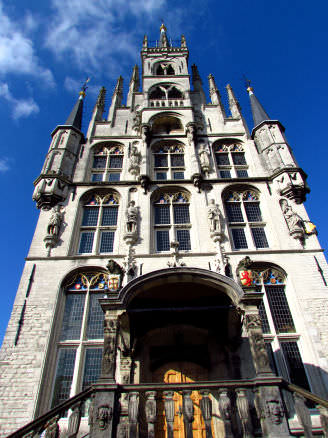 Holland
is packed with other romantic postcard worthy towns too. Imagine them as mini-Amsterdams without throngs of tourists. The Dutch have one of the most efficient train systems connecting their densely populated country. So it is easy to experience another nearby Dutch town for a few hours. Great day trips under 45 minutes from Amsterdam include Haarlem, Utrecht, Leiden, Zandvoort Van Zee, a beach town packed with a wonderful mix of beach bars and restaurants. For more tips, read our article on
10 Awesome Day Trips from Amsterdam
.
Bruges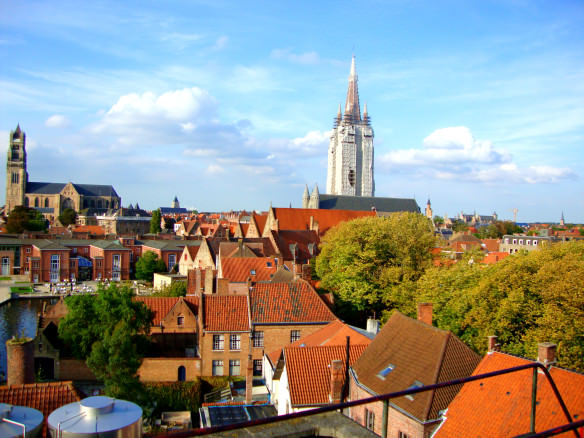 Bruges is one of the best preserved medieval cities in Europe. Canals, cobbled streets and quirky medieval buildings make this one of the most romantic destinations to visit. We can personally attest to this as its the town we first met in! Markt square has a 13th-century belfry with an 83m tower offering wonderful panoramic views. You can also take in sweeping views of town atop the De Halve Maan brewery. The cobbled laneways are dotted with small chocolate shops that offer samples. Stroll the laneways and purchase chocolate in small amounts so you can enjoy the samples. Take a canal boat tour of
Bruges
when you arrive to learn about the history. Enjoy fantastic Belgian dishes over wonderful Belgian beers or wine. Beautiful architecture and a delicious culinary scene makes Bruges a sexy destination.
Quebec
French speaking
Quebec
is one of the most romantic destinations in North America. It offers one of the best culinary scenes on the continent, with the feel of being in Europe, minus the longer flight from the United States. Couples can plan a long weekend in romantic Quebec City. 
Chateau Frontenac
is one of the most iconic luxury hotels on the continent that celebrated its 125th Anniversary in 2018! It makes for a wonderful honeymoon or milestone anniversary trip.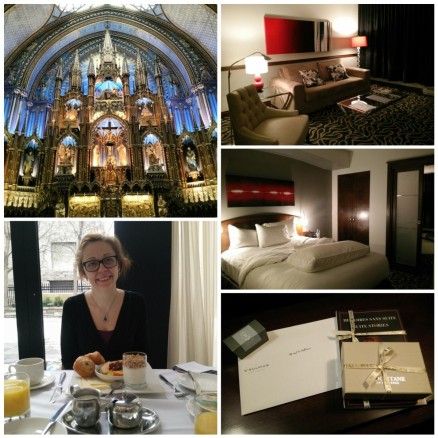 Montreal
is also great for a romantic couples getaway. Stay at the luxurious
Le Saint Sulpice
, next to the beautiful Notre Dame Basillica in charming
Old Montreal
. Enjoy a fantastic culinary scene and some of the best nightlife on the continent. Montreal is a great romantic getaway for couples that like to hit the town. Read our articles on
Romantic Getaway Ideas for Montreal
.
Couples can enjoy skiing around an hour outside Montreal in the Laurentian Mountains. The
Esterel Resort
is a wonderful place for couples to stay – with a picturesque outdoor nordic spa and fantastic on-site dining. The resort is home to one of the finest wine collections in Quebec. Quebec is also famous for its sugar shacks, where you can enjoy delicious maple syrup, food, live music and outdoor activities.
San Marino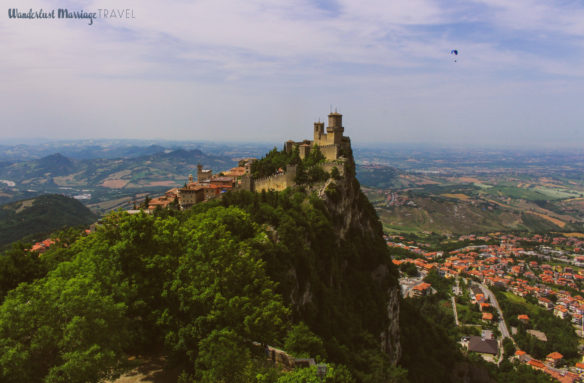 San Marino is one of the world's oldest and smallest republics. Three towers, perched atop Monte Titano, date back to the 11th century and offer stunning views far across the horizon, all the way to the Adriatic Sea. The tiny enclave is surrounded by the picturesque Emilia-Romagna region of Italy, a culinary haven of the country. It's a wonderful place to walk the pedestrian-only cobblestone laneways and enjoy food and drinks with picturesque views.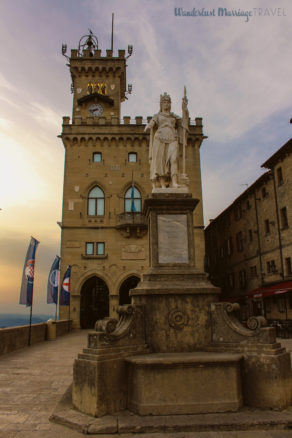 San Marino
offers stunning vistas of the Apennine Mountains in one direction and the Adriatic Sea in the other. The Towers of San Marino offer historical insight into Medieval Times, along with multiple vantage points of the dramatic landscape below. Guaita is the most famous and oldest of the three towers. It was constructed in the 11th century and briefly served as a prison. Just 30-40 minutes from San Marino, Rimini is a popular seaside holiday destination packed with small beach resorts. It's not somewhere on the radar of most Americans, but Fort Lauderdale, Florida is a sister city of Rimini. The Tiberius Bridge (Ponte di Tiberio) was completed in 20 AD by the Romans and cars still drive over it today. The Arch of Augustus at Aosta was dedicated to the Emperor Augustus by the Roman Senate in 27 BC and is the oldest surviving Roman arch. Imagine a more inexpensive version of Fort Lauderdale, with delicious Italian food and historic sites. All of this combines to make this area one of the world's most romantic destinations!
Florida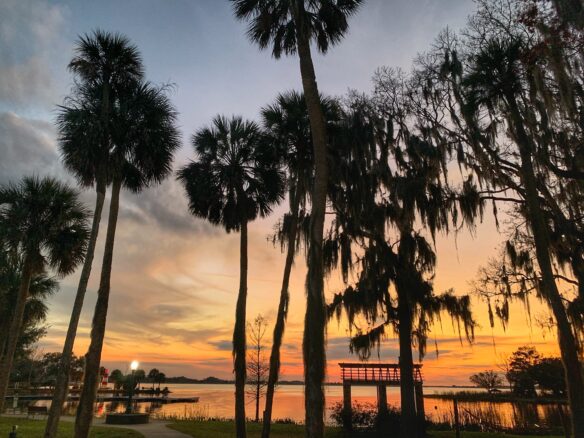 Florida offers 663 miles of sandy beaches to unwind and play. Rows of palm trees offer the perfect backdrop to relax over a cocktail. Florida is also home to around 3,000 lakes, many offer picturesque spots for walks and taking in sunsets. Florida is one of the most romantic destinations for all types of couples – from adventurous, to those that just want to have fun at
Disney World
or Universal Studios.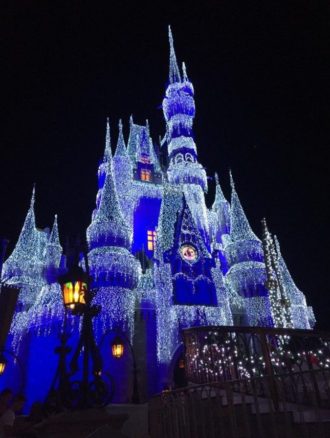 The Florida keys are a wonderland of beautiful small islands to explore. Key West is the southernmost town in the United States and is famous for great parties from Fantasy Fest to just a typical weekend. The Florida Keys are also home to Florida's best diving and snorkeling.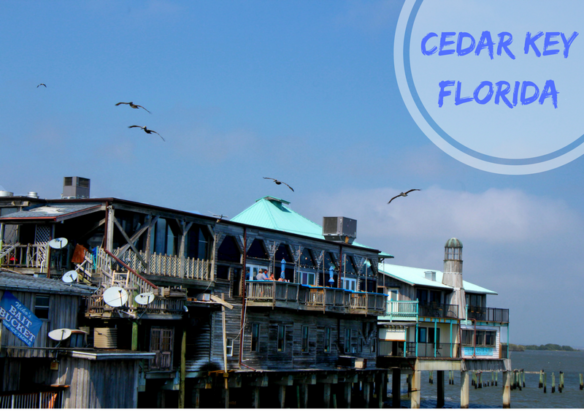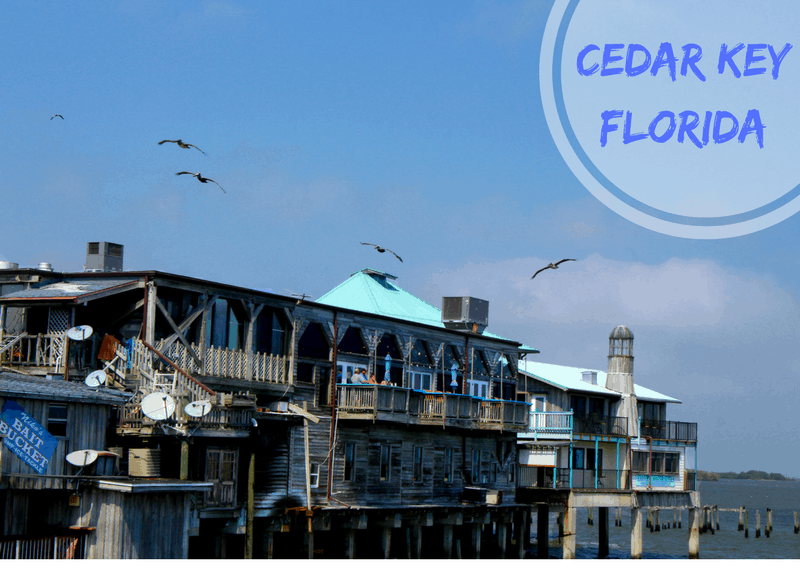 Florida also has great historic and cultural towns too. St. Augustine is the oldest European settlement in the USA, founded in 1565.
Tarpon Springs
, on the Gulf Coast, is home to the largest per capita Greek population and resembles a Greek fishing village. Then there are hidden gems like
Cedar Key
, where you will find no chains and some of Florida's best seafood restaurants. Here is an extensive list of great
Florida vacation destinations
for couples to enjoy!
Australia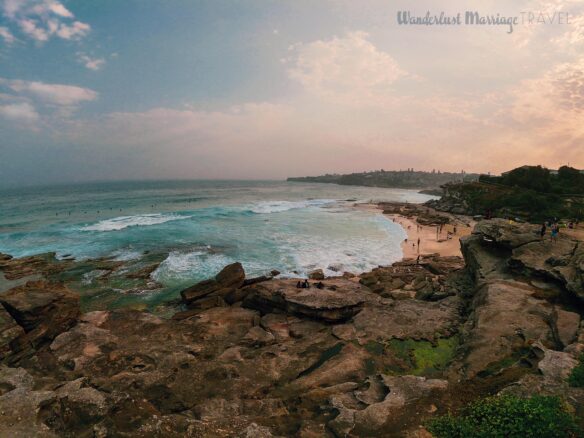 Recent surveys have shown that Australia ranks first on many Americans' travel bucket lists. Australia is one of the most romantic destinations for couples that enjoy outdoor adventures, city getaways and visiting wineries.
Sydney
and
Melbourne
are two of the world's best foodie cities, and offer a wide variety of great activities. If you want to scuba dive or snorkel in the Great Barrier Reef, fly into Cairns, in northern Queensland. There are regular flights to Cairns from major cities in Australia. Rent a car and drive just north of Cairns to explore the beautiful Daintree Rainforest. This is a stunningly beautiful area of Australia to explore.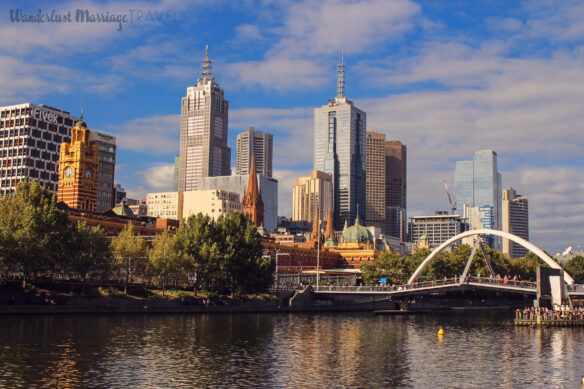 Australia is one of the world's best destinations for wine enthusiasts. The Barossa Valley, just outside Adelaide is considered Australia's best wine region. The Yarra Valley in Victoria (near Melbourne) and Hunter Valley in New South Wales (a couple of hours drive north of Sydney) are also great. Additionally, Tasmania produces some of the best Pinot Noirs in the world. Travel to Australia requires careful planning due to the long distance. It is also a once in a lifetime trip for many visitors. Bell is Australian and I lived in Melbourne for a year. Read our article on tips for
planning a trip to Australia
!
Ireland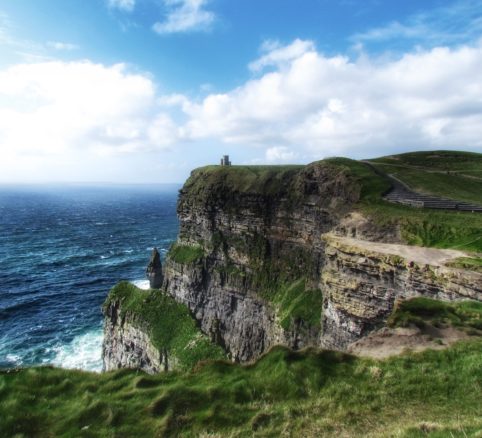 From dramatic cliffs to charming storied pubs, Ireland is one of the world's most popular romantic destinations. Dublin offers some of Europe's best nightlife, with friendly locals. When Bell and I visited first visited Dublin for our 6 year wedding anniversary, a couple charming Irish ladies said they had to take us to their favorite club, Cafe En Seine, they even paid for the taxi. We immediately fell in love with Ireland and eventually spent two and a half years living there.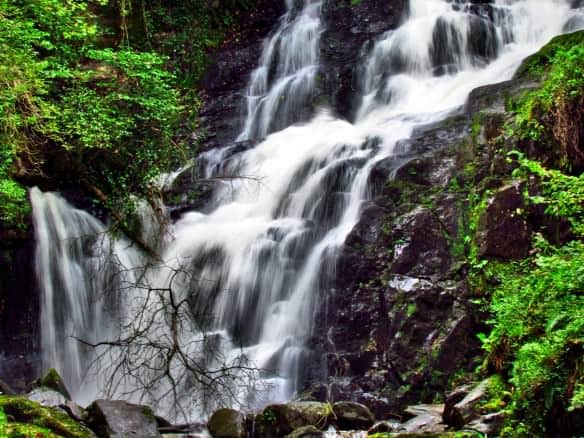 The
Cliffs of Moher
is the most visited natural attraction in Ireland. The west coast of Ireland is dramatically beautiful. Explore its stunning terrain and charming towns in a rental car. Enjoy traditional Irish music in charming Irish pubs in picturesque Galway and Dingle. Couples that visit Ireland can either fly into Dublin, Shannon or Belfast. They can also be great bases to plan a romantic and fun trip. Read our article on How to Spend a Perfect
Week in Ireland
!
Trip map courtesy of
Wanderlog
, a road trip planner
Need tips on planning a romantic getaway to one of these romantic destinations? Email me at alex(at)wanderlustmarriage.com or leave a comment below!
About the Writer and this Website
Alex Kallimanis is a UCF graduate who grew up in the Orlando, Florida area before living in destinations like Australia, the Netherlands, Ireland and east coast destinations like Boston and Washington, DC. As a travel journalist and travel consultant, I enjoy assisting readers with getting amazing experiences and value from their trips. I've visited 58 countries and counting.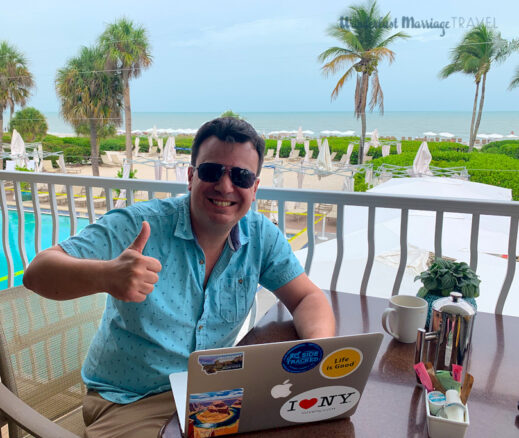 I'm also a Greek citizen that has made 10+ trips to Greece. My wife of nearly 17 years, Bell, is an Australian scientist working in cancer research. We first met in a hostel in Brugge, Belgium while backpacking Europe solo after college. You can read more on that story in our
about
page if you're interested. I encourage you to browse some of the other destinations we've covered for helpful tips. I also share advice in our
resources
page that could save you thousands on travel costs!
Disclosure: This article contains some affiliate links. We earn a small commission when you use them to make bookings. Thanks for supporting independent travel journalism!