Italy is a beautiful country that attracts millions of tourists every year. With its rich history, stunning architecture, world-famous cuisine, and scenic landscapes, there's no shortage of things to experience. One of the hardest parts of planning a trip to Italy is deciding on where to visit, since the country offers a wealth of highlights. Here's tips and recommendations for how to spend 2 weeks in Italy based on several visits to the country!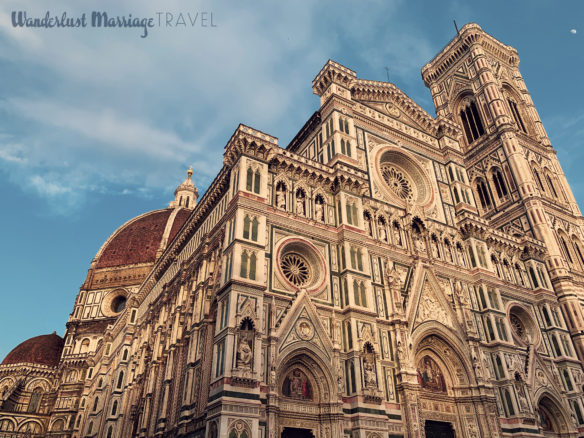 Many visitors can spend months and not get bored with Italy's wealth of scenic highlights and fantastic gastronomy. But most people don't have the time and/or money to spend more than 2 weeks in Italy. Albeit, with a rise in remote work, it's possible for more people to extend their trip compared to even 3 years ago. Ultimately, decide what's most important to experience during your Italy trip. Generally, 2 weeks in Italy is an ideal length of time for a vacation.
Rome, Florence and Venice are among the most popular destinations. For visitors looking to sprinkle in some beach days, visit the seaside resort town of Rimini. If you're looking to escape the crowds and heat, plan to visit Italy outside summer. If you're flexible, April and October are good months to visit for moderate temperatures, sparser crowds, and better prices on accommodation – from luxury to budget.
Begin the Journey in Rome, Venice or Milan
Rome Fiumicino Airport is the largest and busiest airport in Italy. Milan Malpensa Airport is the second busiest, followed by Venice Marco Polo Airport. So international visitors are likely to start their Italian journey in one of these three gateways. Many European visitors also arrive in Italy by car, train or ferry.
Italy has one of the best train networks in the world. So upon arrival, it's easy to travel around Italy by train. You can check train schedules as well as book train tickets on websites like Rail Europe.
Renting a car is a great option for exploring the picturesque countryside, but isn't advisable in the main cities. Italian cities are busy with traffic and drivers can be erratic. It's also not difficult to end up with a traffic citation for a violation like illegal parking – a common complaint.
A wide variety of great tours can be booked across Italy. The Hop on Hop Off bus is a great idea for the first day in a big city like Rome. Then there are many niche tours covering everything from art to gastronomy across cities and the beautiful Italian countryside.
1. Indulge in Venice
Built atop a series of islands connected by bridges and canals, Venice conjures its own unique allure. A gondola ride along its famous canals offers a quintessential romantic experience for special occasions. Visit iconic St. Mark's Square and the Basilica di San Marco. Enjoy delicious seafood, pasta and cicchetti at lovely restaurants and wine bars that line the city's storied canals. Stroll through the charming streets of the Dorsoduro neighborhood, popular for independent shops and vintage fashion boutiques.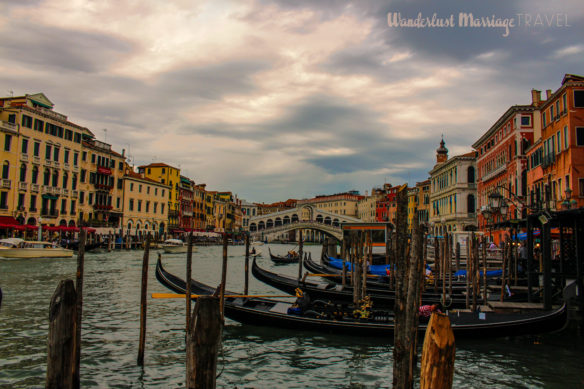 Venice was one of the world's most powerful cities during the 1400s, when Venetian occupation around the Mediterranean spawned influence over other cultures. Today, Venice very much resembles its form from 600 years past. Centuries of prestige have drawn comparisons to other world class destinations. Amsterdam is frequently coined "the Venice of the North," and Mykonos features "Little Venice."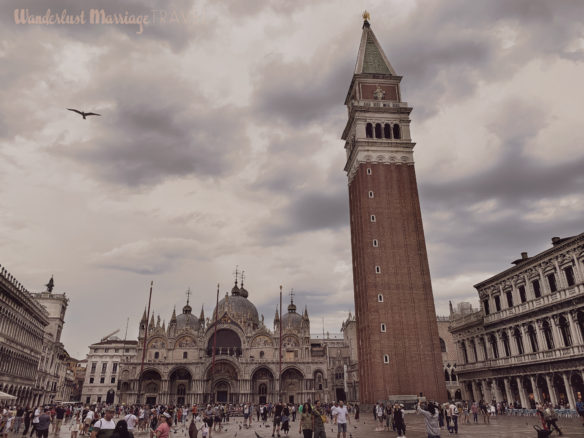 Popular St. Marks Square (Piazza San Marco) is the main square of Venice, drawing huge throngs of tourists. St. Marks Basilica highlights the square, which dates nearly a thousand years to 1092. St. Marks Basilica is one of the finest examples of Italian Byzantine architecture.
Doge's Palace is the former seat of the Venetian government. Its exterior is a wonderful example of Italian Gothic architecture. Since 1923 the palace has been a museum. The council chamber of Doge's Palace features beautiful frescoes by Veronese and Tintoretto.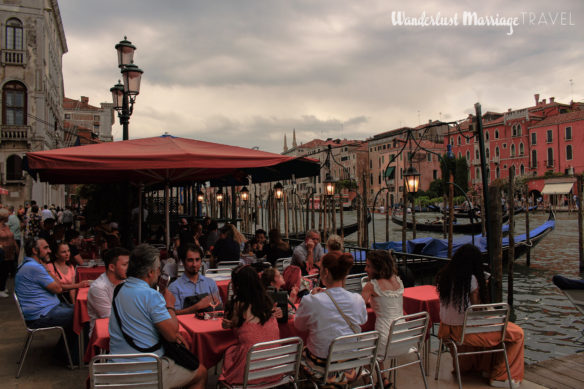 Venice Hotels
For luxury travelers, The Gritti Palace offers old-world opulence with a stunning view of Santa Maria della Salute along with gondolas crossing the canal. The recently restored building dates to the 15th century, when it previously housed nobles, including ambassadors to the Vatican. Featuring 82 beautifully appointed rooms, Gritti Palace has been a hotel since 1895.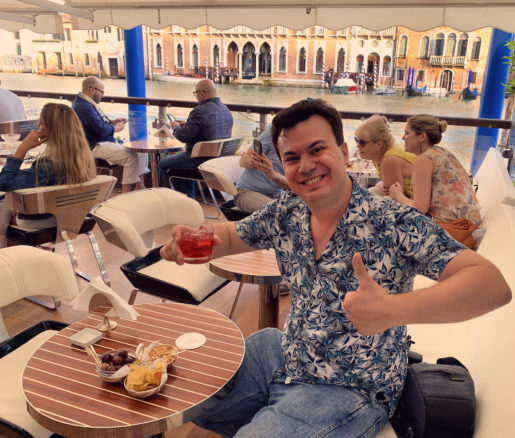 Venice can be an especially expensive city to visit comfortably in summer, but it doesn't have to be. Mestre, a mainland suburb of Venice is home to cheaper accommodation and luxury hotels for less money. The plush Four Points Sheraton in Mestre offers a comfortable stay and great service. Visitors can catch a taxi or bus into Venice from right out the front of the hotel.
For more recommendations, read this article on Venice, Italy tips! After spending a few days in Venice, visitors can catch a comfortable train to the Renaissance haven of Florence.
2. Discover Florence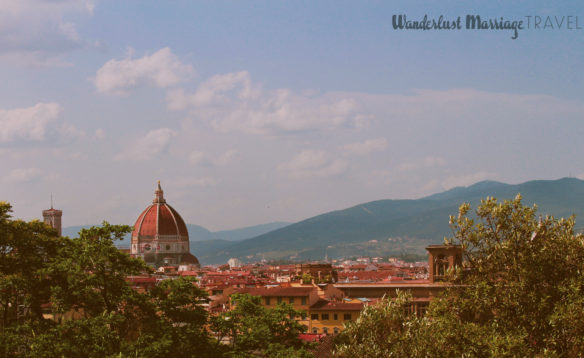 Florence is another iconic city known for its art, architecture, and history. The Uffizi Gallery houses one of the world's most impressive collections of Renaissance art. Stroll across the Ponte Vecchio, a medieval closed-spandrel segmental arch bridge lined with shops selling gold and jewelry. The stunning Duomo, the cathedral of Florence is the magnificent centerpiece of the city. It's topped with a magnificent dome designed by Brunelleschi.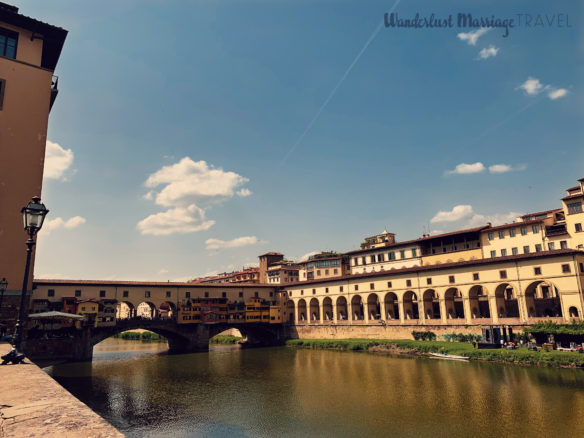 Ufizzi Gallery
The Ufizzi Gallery is housed in a Renaissance building dating to the 1560's. It's home to masterpieces of art and sculpture from the Middle Ages to the Renaissance. The museum showcases striking pieces by famous artists like Michelangelo, Leonardo, Botticelli and Carravagio. The Birth of Venus by Sandro Botticelli is among the absolute highlights.
The Accademia
The Accademia Gallery Museum was previously an art school. Today it houses what's commonly considered to be the most perfect sculpture in the world – the magnificent statue of David by Michelangelo. Veins protruding from David's arms are among the many intricate details of this masterpiece. It's akin to gazing at a perfectly chiseled nude athlete.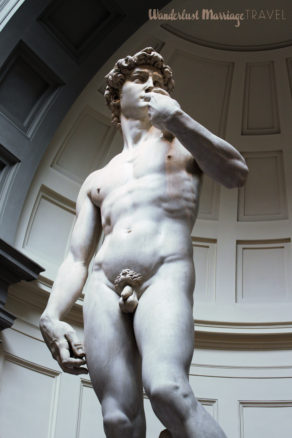 One of the world's most romantic cities for art lovers
Florence's compact center make it a perfectly walkable city. Its stunning architecture and fantastic culinary scene place it among the world's most romantic cities. It also makes for an ideal base for exploring the Tuscan countryside, dotted with rolling hills and vineyards.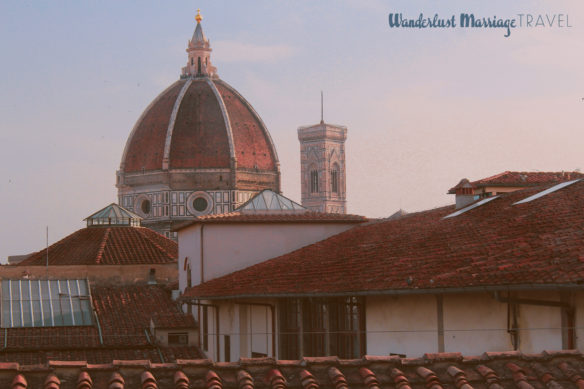 The Cathedral of Santa Maria del Fiore is a remarkable example of Gothic Italian architecture. Construction of the Cathedral began in 1296 and took 140 years to finish. The famed brick dome was designed by famous architect Filippo Brunelleschi in 1436. It remains the largest brick dome ever constructed. A timed reservation is required to climb the 463 steps of the dome.
Florence can also be used as a base to explore nearby destinations like Sienna, Bologna, Pisa, San Marino and Cinque Terre.
Where to Stay in Florence
Centrally located San Firenze Suites offers stylish comfort overlooking historic Piazza San Firenze. It's located just 350 feet from the Uffizi Gallery, 5 minutes walk from Ponte Vecchio Bridge and 10 minutes walk from the Duomo. Some suites include a four-poster bed & views of the city center. The spa at San Firence Suites includes a hot tub, sauna, Turkish bath and chromotherapy showers and can be accessed for an additional charge. Free Wi-Fi and an LCD TV with satellite channels are available in all suites.
Read more great things to do in Florence, including tour recommendations for taking a deeper dive into the quintessential Renaissance mecca!
3. Explore the Tuscan and Emilia Romagna countryside
Tuscany is a picturesque region that's filled with rolling hills, vineyards, and charming villages. Rent a car and drive through the countryside, stopping at small towns like San Gimignano and Montepulciano. Visit local wineries and enjoy delicious Chianti wine. And don't forget to indulge in the delicious local cuisine, like pasta with wild boar ragù and bistecca alla fiorentina.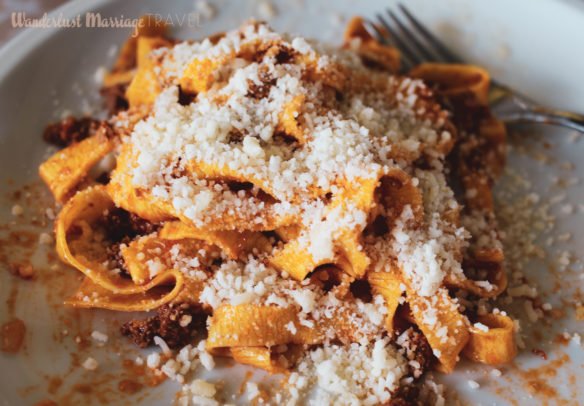 Bologna
Bologna is one of the most authentic Italian cities and a foodie mecca of the nation. Founded in 1088, Bologna University is the world's oldest continually operating university. Famous Florentine poet, writer and philosopher Dante Alighieri studied at Bologna University over 700 years ago. Famous astronomer Nicolaus Copernicus is another noteworthy alumni, who attended school there in the 1500's. Bologna is an architectural delight to stroll, with two leaning towers among its attractions.
Bologna is considered the birthplace of pasta ragu and mortadella, among other favorites. Visitors can take a food tour from Bologna to discover the culinary wonderland of the Emilia Romagna region. Bologna is a charcuterie lovers paradise, with phenomenal prosciutto, fantastic cheeses like Parmigiano Reggiano and truffle cheese, along with delicious breads like focaccia.
Grand Hotel Majestic gia' Baglioni offers a luxurious stay in the heart of Bologna. Spacious rooms are decorated with unique frescoes and antique furniture. Next to Palazzo Fava, it's just 800 feet from Piazza Maggiore and the famous Two Towers.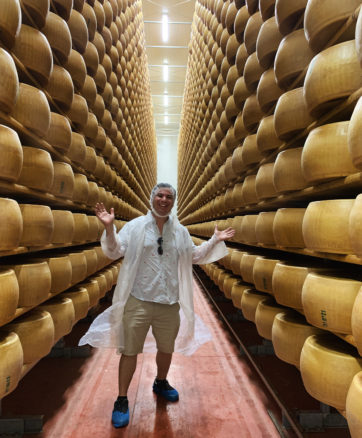 Modena
Nearby Modena is home to authentic balsamic vinegar, which families have been expertly making for generations. Balsamic vinegar produced in Modena is categorized as DOP (Denominazione di Origine Protetta – Protected Designation of Origin). That certification ensures that the vinegar was locally grown and produced using traditional methods. Visitors can tour and even dine at family run acetias, to sample and purchase fine balsamic vinegars, some of which have been maturing for decades.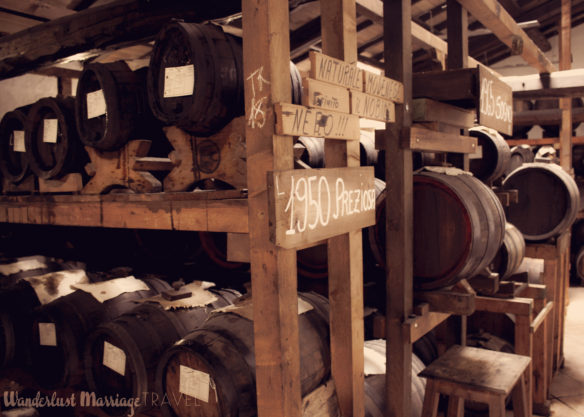 The sparkling mildly sweet red wine, Lambrusco, is popular in Emilia Romagna. It pairs great with perfectly mature Parmigiano Reggiano cheese, prosciutto and beautiful countryside vistas. Read more about exploring Modena on a food tour!
4. San Marino and Rimini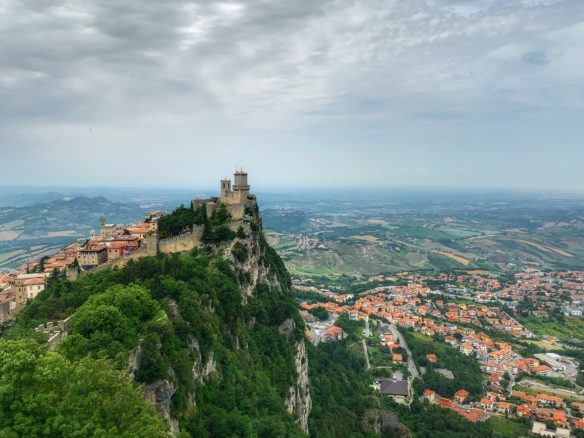 A UNESCO World Heritage Site, San Marino is one of the world's smallest republics. It's located near the Adriatic Sea and popular seaside vacation town of Rimini. Three towers, perched atop Monte Titano, date to the 11th century and offer stunning views far across the horizon, above the picturesque Emilia Romagna countryside to the Adriatic Sea.
The Three Towers of San Marino
Guaita is the most famous and oldest of the three towers. It was first constructed in the 11th century and briefly served as a prison. Throughout the centuries, it was rebuilt several times. Guaita's current form dates to the 15th century, when a war was fought between San Marino and the House of Malatesta.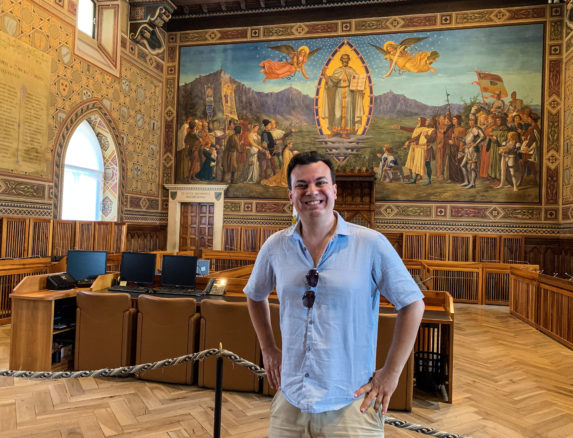 A significant reason that San Marino has mostly stayed independent over the centuries is because of its hilly location. In the 1800's, the country took in many people who were persecuted for supporting the unification of Italy, and in 1862 a friendship treaty was signed to guarantee independence from the Italian state.
Grand Hotel San Marino is a great place to stay atop the republic. Elegantly appointed rooms include a king bed. The Grand Hotel's panoramic terrace includes a hot tub and lounge chairs. Homemade pastries are among the highlights of their buffet breakfast.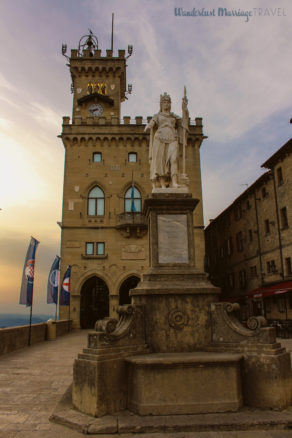 Day Trips to San Marino from Nearby Italian Cities
It's possible to take a day trip to San Marino from Florence or Bologna. This will be quicker with a rental car. Taking the train requires a change in Rimini, followed by a bus to hilltop San Marino. The historic center of San Marino has several public parking lots. The best lot for public parking is Piazzale Cava Antica, because its the closest lot to the 3 towers.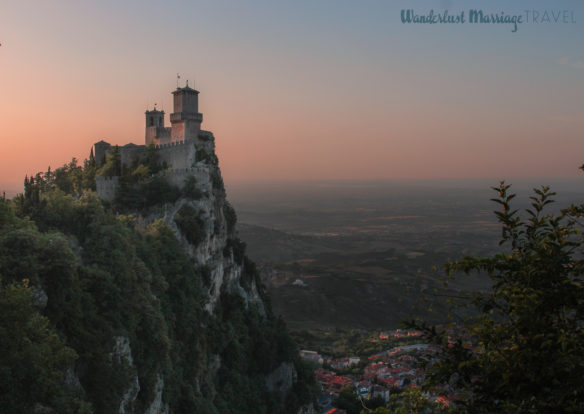 The seaside resort town of Rimini is a beach destination packed with history
Nearby Rimini is ideal for a beachside getaway suitable for all travel budgets. Rimini has over 1,000 hotels and resorts that line beaches in and around town. Many of the hotels are well suited to value travelers, as beachfront rooms are possible starting at around $50 a night. Rimini has a compact historic center with some noteworthy highlights. The Tiberius Bridge (Ponte di Tiberio) was completed in 20 AD by the Romans and cars still drive over it today. Fort Lauderdale, Florida is a sister city of Rimini.
Check out this article on San Marino for more tips on visiting this beautifully charming tiny republic!
5. Relax Along Idyllic Lake Como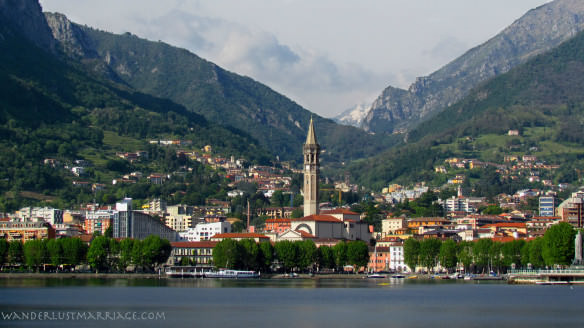 Lake Como is nestled along the foothills of the Alps in Northern Italy's Lombardy region. It's the third largest lake in Italy, after Lake Garda and Lake Maggiore. Visitors can explore Lake Como highlights like Bellagio by ferry, as well as catch the train between serene villages like Lecco and Varenna. Como houses Renaissance architecture, with a funicular that transports visitors to the picturesque mountain town of Brunate. Nearby Lugano, Switzerland is another fantastic highlight of the region.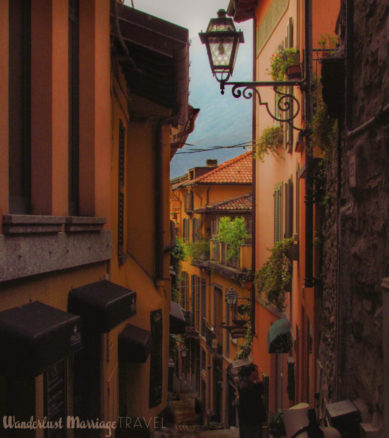 Bellagio
The most popular village along Lake Como, particularly with American travelers is Bellagio. The heart of Lake Como is located on a promontory jutting out into the water. Cobbled laneways and elegant buildings dot the charming village. Romanesque San Giacomo Church, the Museum of Navigational Instruments and Villa Serbelloni Park are among the highlights. The Tower of the Arts is a great venue for exhibitions and performances. Hotel Bellagio is an excellent choice for a comfortable Lake Como base.
Varenna
Varenna is a post card worthy traditional village, located on the eastern shore of Lake Como across from Bellagio. the village was founded by local fishermen in AD 769. It was later allied with the commune of Milan, located around 60 km south. It's an idyllic village to stroll and grab a table along Lake Como. We enjoyed a sandwich that included the best pecorino (aged sheep cheese) we've ever eaten there.
Lecco
The town of Lecco rests along the southeastern shore of Lake Como. Surrounded by mountains like Monte Resegone, with trails for all levels, and the Piani d'Erna lookout point, accessed by cable car. Monte Barro Regional Park has paths, plus the remains of a 5th-century settlement and the Costa Perla birdwatching station. In the city center is the Basilica di San Nicolò, with its neo-Gothic bell tower.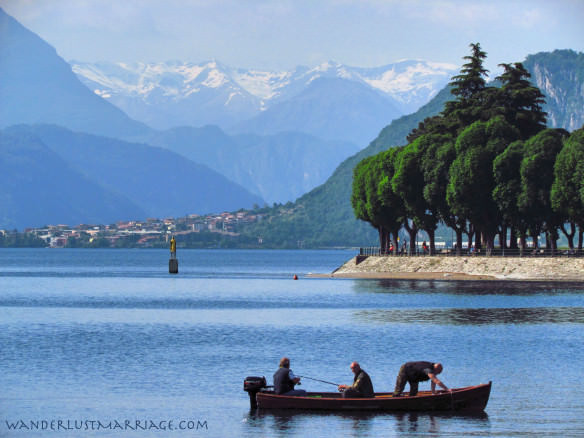 HLL Hotel Lungolago is a comfortable reasonably priced boutique hotel in Lecco. We enjoyed staying in a newly renovated ensuite room with a balcony overlooking Lake Como. All rooms feature a flat-screen TV with sky channels, mini-bar and a bathroom with slippers and hairdryer.
6. Experience Rome – the Eternal City
Rome is the capital and heart of Italy, making it an ideal destination to begin or conclude 2 weeks in Italy. The Eternal City is packed with ancient ruins, beautiful churches, and world-class museums. The Colosseum, Roman Forum, Pantheon, Trevi Fountain and Vatican City are among the must see highlights. Take a stroll through the charming streets of Trastevere, and enjoy delicious gelato while people-watching in Piazza Navona.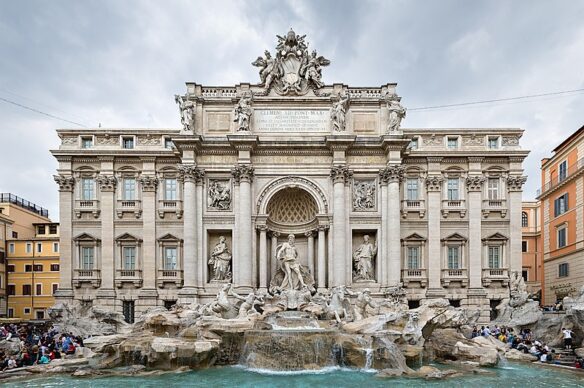 The Colosseum
Opened in 80, AD, nearly 2,000 years ago, The Colosseum is the largest amphitheater ever built. The elliptical amphitheater is located in the center of Rome, near the Roman Forum. It's estimated that around 400,000 gladiators, slaves, convicts, prisoners and other entertainers died over 350 years of the Colosseum hosting gruesome human spectacles. Today, it is one of the world's most famous tourist attractions.
Vatican Museums and the Sistine Chapel
Throughout the centuries, the papacy and Catholic Church have amassed a huge collection of impressive paintings and sculptures. The Vatican Museums are the public museums of Vatican City, displaying much of their collection, including masterpieces of Renaissance art. Built in the 1470's during the reign of Pope Sixtus IV, The Sistine Chapel is the most famous highlight of the Vatican Museums. Michelangelo completed the Sistine Chapel's signature ceiling fresco in 1512.
Enjoy a romantic evening in charming Trastevere
Trastevere is one of the most delightful neighborhoods of Rome for strolling and dining al fresco. The bohemian area clings to centuries-old, working-class roots. Innovative and traditional trattorias, artisan shops and craft beer pubs dot the neighborhood. Piazza di San Calisto buzzes with young Italians socializing in the evenings. Another highlight is Piazza Santa Maria, which houses a gilded, mosaic-filled church. Dotted with bed & breakfasts, colorful Trastevere can make for an ideal base to explore Rome.
Great Rome Hotels
From its hilltop position in Montemario, Rome Cavalieri, A Waldorf Astoria Hotel features wonderful views of Rome as well as the Vatican. Surrounded by vast Mediterranean gardens, the luxurious property offers spacious and plush rooms with marble bathrooms and balconies. The 3-Michelin star rooftop restaurant La Pergola highlights two restaurants and four bars. Impressive statues, paintings, antique furniture and ornate tapestries are on display throughout suites and public spaces, like the lounge bar.
Housed in a lovely 19th-century building along vibrant Via Nazionale, Hotel Artemide is great place to stay in Rome. Rooms are decorated in a contemporary style, with air-conditioning to cool off during the summer heat. Their Artemis Spa features a sauna, hot tub and Turkish bath, which offers various treatments.
7. Other Destinations to Consider during 2 Weeks in Italy
Sicily
The Mediterranean's largest island offers a wealth of delicious cuisine, ancient temples, local markets and gorgeous landscapes. Sicilian towns like Palermo, Syracuse and Catania offer great bases to explore the island. Mount Etna, near Catania, is one of the world's most active volcanoes, with trails ideal for hiking and biking.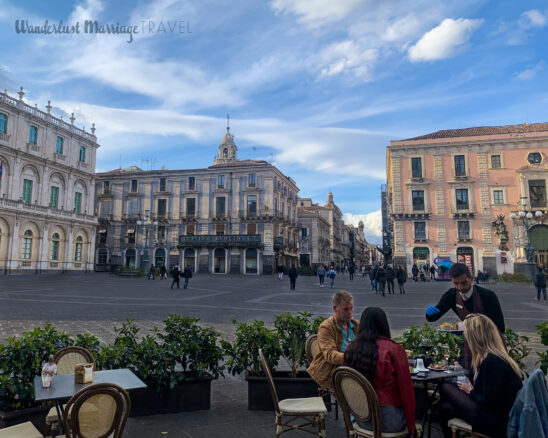 Palermo
Founded by Phoenician traders in the 8th century BCE, Palermo is Sicily's capital and largest city. Over three centuries, Palermo changed hands to Carthage, the Roman Empire and then to Byzantium for 1,000 years. During Byzantine rule, the Greeks called the town Panormus, meaning "complete port."
Syracuse (Siracusa)
Along the Ionian coast of Sicily, beautiful Syracuse (Siracusa) rests along the sea. The town was originally settled in 734 BCE by the Corinthians and became the primary Greek city of ancient Sicily. Archaeological Park Neapolis is a highlight of a city known for ancient ruins. The park features Teatro Greco, Orecchio di Dionisio and the Roman Amphitheater. Siracusa is an ideal setting for romantic strolls in a historic setting.
Catania
Catania is Sicily's second largest city. Piazza del Duomo is the main square of Catania and a UNESCO World Heritage Site known for its unique baroque architecture. Charming outdoor terraces in Catania offer excellent venues for dining al fresco, over delicious local cuisine and wine.
Sicily represents Italy well as one of the world's great islands for culture and nature. It can make for a great addition to a 2 weeks in Italy itinerary.
Amalfi Coast
The Amalfi Coast offers one the world's most dramatic road trip routes along a 34-mile-long region in Campania. It's one of the most scenic regions of Italy, with its rugged coastline and 13 colorful villages perched atop cliffs. Take a boat tour from Amalfi or Positano, and enjoy the stunning views of the coastline from the water. Visit the charming towns of Ravello and Vietri sul Mare, and enjoy delicious local seafood.
Sorrento offers an idlyic base for exploring the Amalfi Coast. The coastal town in southwestern Italy faces the Bay of Naples on the Sorrentine Peninsula. It's perched atop cliffs overlooking the bustling marina. Piazza Tasso is a cafe-lined square perfect for indulging in local delicacies. The narrow alleys of the historic center also house Chiesa di San Francesco, a 14th-century church with a charming cloister.
Naples' to enjoy' Napoli style pizza is considered the original pizza. Near active Mount Vesuvius, the archeological site of Pompeii is one of the most important in Italy. Don't plan to spend too much time in Naples though, as many visitors complain about issues like garbage collection and an abundance of petty crime.
500-foot-tall cliffs and around 100 beaches dot the Amalfi Coast. For road trip lovers, it is an ideal destination to include during 2 weeks in Italy.
Cinque Terre
Cinque Terre encompasses five centuries-old seaside villages along the Italian Riviera. Riomaggiore, Manarola, Corniglia, Vernazza and Monterosso consititute Cinque Terre. They originated as medieval fortified settlements, protected by a castle overlooking the sea, which guarded against Saracen raiders.
Each of the 5 UNESCO World Heritage Site coastal towns features colorful houses and vineyards that cling to steep terraces. Trattorias feature seafood specialties along with pesto, the Liguria region's signature sauce. Offering sweeping coastal vistas, the Sentiero Azzurro cliffside hiking trail links the villages. Fishing boats line their harbors, a commonality that links centuries of seafaring traditions.
La Spezia is Liguria's second largest city after Genoa. It's located along the border between Liguria and Tuscany, offering a great base to explore Cinque Terre. The Cinque Terre Express train stops at each village and runs between La Spezia and Levanto in Sestri Levante. The trains run approximately every 15 minutes. From Florence to La Spezia takes around 2 -2.5 hours on the train.
Recap on How to Spend 2 Weeks in Italy
Italy is the world's 5th most visited destination. It offers a wealth of highlights for travelers, and is a great destination to visit all year round. Enthusiasts of history, art, gastronomy, beautiful scenery and relaxing on the beach will find Italy a vacation paradise. The nation is undoubtedly one of the world's most romantic destinations.
Make sure to plan your trip well in advance during the busy season, and book your accommodations and activities early, to make the most of your time in this beautiful country. Visiting everywhere listed above during 2 weeks in Italy is an overly ambitious itinerary. For those that enjoy slower travel, select 3-4 of the destinations, and explore them on a more meaningful level, while enjoying delicious wine and gastronomy. Happy travels and buon appetito!