This past March, Bell and I celebrated our 7 year wedding anniversary at the lovely Tinakilly Manor House in Wicklow, Ireland. The beautifully preserved Victorian mansion is a stark contrast from today's cookie cutter hotels, while still providing a luxurious stay at a surprisingly affordable price. Their offseason rate of €80 ($90 US) per night, including a delicious buffet breakfast, is phenomenal value for the comfort and history you'll experience.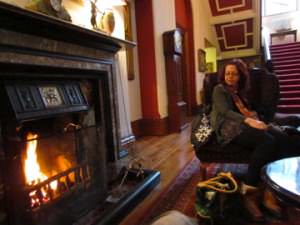 Tinakilly Manor House History
The Tinakilly mansion was initially built by the British government for telegraph pioneer Robert Halpin in 1883. Halpin's crew were the first to successfully lay telegraph cables, via submarine, connecting Europe to North America. On their first try the cable snapped in the middle of the Atlantic and the crew had to return to Ireland to regroup. They would eventually return, repair the cable and connect Ireland with New Foundland. The crown was pleased, the mansion was built, and over the years re-sold and turned into a majestic guest house.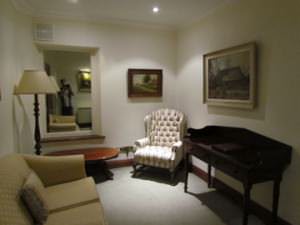 Junior Suite
Since the Tinakilly Manor House had the availability they upgraded us to a junior suite, as per their general policy (which is an awesome one!). The room was massive, comfortable, clean and tastefully decorated with antique furniture and paintings. Bell and I were very impressed, as it's rare that hotels exceed our expectations on the budget we travel on.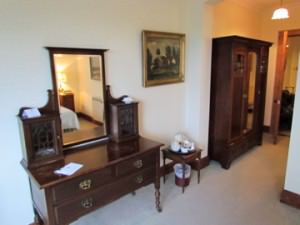 Breakfast
The €80 rate included a breakfast buffet served in their elegant dining room. However, for the small charge of just €3.20 a person you can have breakfast brought to your room. You can pick anything you want and the list of choices is extensive. The lady who delivered room service needed to make two trips, armed with large trays, to bring all our food. Delicious fresh eggs, white and black pudding, sausage, bacon, gourmet brie, camembert and blue cheeses, fresh rolls, soda bread, scones, fresh fruit and fresh squeezed juices made breakfast heavenly. There was even an option for hot fish, which we did not request because how much could we possibly eat? We ordered too much food anyway, but this made a nice snack for us and a few birds later on.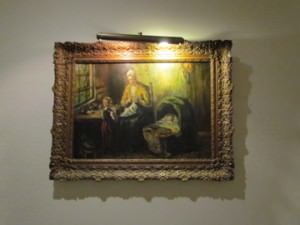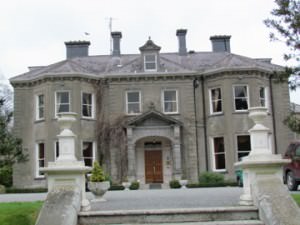 Wicklow Dining Options
We did not have dinner at the hotel but the reviews are good, and considering how great breakfast was, we're sure it's worth it. It's also worth noting that the availability of nice restaurants in the Wicklow area is very limited. Bell and I wound up eating Chinese after we opted to leave the hotel and stroll 2km into town the night we stayed. There is apparently a good steak house in town but it was closed that Sunday evening. So if you're seeking a romantic dinner, the Tinakilly Manor House might be your best bet.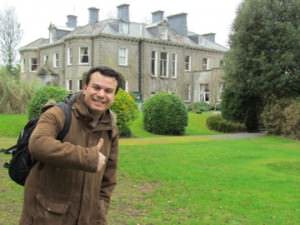 A Great Wedding Anniversary Stay at the Tinakilly Country House
The gardens surrounding the Tinnakilly Manor House are beautiful and our visit was late winter. The fireplace in their charming lobby offers an elegant ambiance to enjoy a drink and a chat. And the Norwegian receptionist was extremely friendly and helpful with tips on where to eat and what to see during our stay. There simply wasn't a downside to what was an awesome 7 year wedding anniversary celebration!
We plan to return someday to celebrate another special occasion. It's meant to be beautiful at Christmas, with a massive Christmas tree shining in the elegant lobby.
You can also get married at the Tinakilly Country House
which we know would be magical!