Last month we relocated to Washington, D.C. (yes, chorus the boos). In 12 years of marriage, we've now lived together in 7 cities on 3 continents. This past winter was our first as snowbirds. Last September we temporarily relocated from Boston to Florida, working remotely as we continued to travel extensively, including a month long trip to Europe that combined business and pleasure. We could definitely get used to the snowbird lifestyle and it was fantastic to get a taste of it in our 30's. But we're also excited about our new home, Washington, D.C. (despite the majority of the country and world currently disliking this place).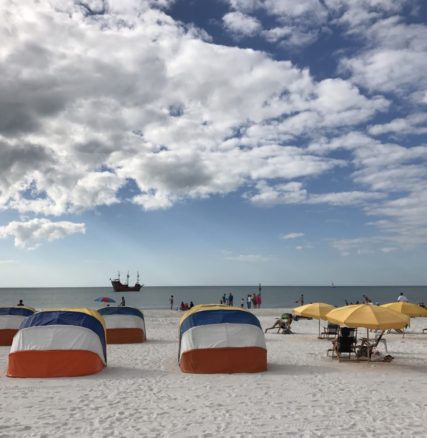 A Political System in Crisis
A change of jobs for Bell has brought us to D.C. and it's certainly a crazy time to be in the US capital. The new American president isn't bashful about mixing his personal business with national interests. And he isn't somebody that's very concerned about history, facts, diplomacy, democracy and general decency. So we figured if this guy is going to take us all to hell, we might as well have front row seats for it.
The Department of Justice is looking into whether the Trump campaign colluded with Russia in our embarrassing debacle of an election. If Trump is directly tied (and there is campaign footage of him asking the Russians to hack democrat's emails), he may feel the pressure to eventually resign. But it's Trump, so that's doubtful. And if he doesn't resign, it will be very difficult to impeach him because 67 senators will have to vote to remove him. Trump may need to go on a Reality TV style shooting rampage through the streets of D.C. to get 67 senators to vote for impeachment.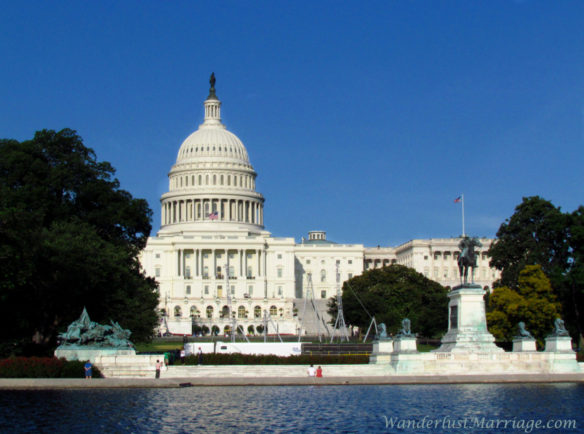 A New Home, Washington, DC
Putting politics aside, in each city we've lived in, we've enjoyed immersing ourselves in the community and covering the area. Since our days living in Dublin, we've written on some of the best our current locations have to offer visitors. We've also written a lot about our previous home of Amsterdam, and I even guided a tour of Belgium and Holland in 2015.
What's unique this time is that we already know Washington, D.C. reasonably well as Bell's previous company was headquartered in the area. In 2 and 1/2 years living in Boston, she made 9 trips here and I often accompanied her and worked remotely. So we've already covered a fair bit of the D.C. area. If you're planning to visit Washington in the near future, here's some posts you might want to check out!
How to Enjoy Washington, DC for Free!
Mount Vernon, George Washington's Beautiful Virginia Estate
A Visit to the US Supreme Court
Paying Respect at Arlington National Cemetery
Pros and Cons of Travel Options Between Boston and D.C.
Photos of Washington, DC Covered in Snow
A Guide to Fun in Baltimore : Baltimore is actually a great city and only 38 miles (61 km) from D.C.
And for additional tips and recommendations, visit the official website of Washington, D.C. tourism.
Moving Tips
We've become big fans of shipping containers over moving trucks. We used Door-to-Door storage to have a container moved from Boston to Florida last year. We then used U-Pack to have the container shipped from Florida to D.C. last month. Both services were good and reasonably priced, but we give a slight edge to U-Pack because their containers are sturdier. And using these services beats the hell out of driving a moving truck a thousand miles!
We opted not to fly here in advance to look at apartments. We drove our car from Florida and had a short-term Airbnb apartment booked in advance. During our Airbnb stay, our stuff was sitting in storage, waiting for us to find a home. We actually found one quick. The rental market in Boston is harder so we anticipated needing more than two days of searching in D.C. Whether you're moving or traveling, it's worth signing up to Airbnb. If you're not signed up already, sign up here to receive $40 off your first stay over $75! Search for rooms or whole apartments and houses with consistently good reviews to book.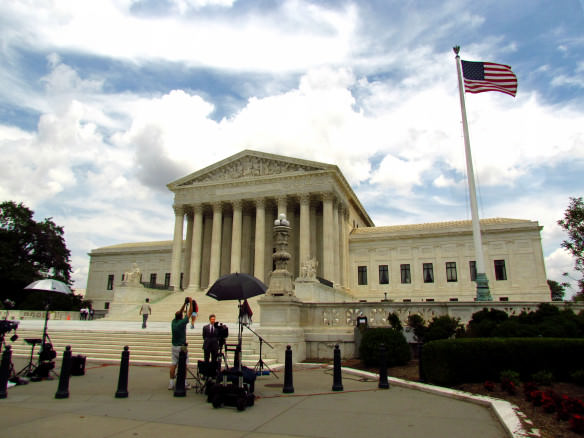 A Couple Hotel Recommendations in Washington, DC
Before living in Washington, DC, we visited a few times for work. A couple of our favorite stays were at the Washington Court Hotel, near the US Capitol Building. Some rooms have views of the US Capitol, so it's worth requesting them. The Washington Hilton, which hosts the Washington Correspondant's Dinner is also a favorite. If you're looking for good value in DC, you can sometimes find it on weekends when the business travelers are gone. Weekend rates are sometimes 300% less than high weekday rates!
Going Forward
Our mission is to equip travelers with the best information we can, while offering some romantic inspiration. If you have tips on stories you would like to see from us in the future, please let us know in the comments or privately. Over the years, we've received some great story ideas from readers, which we greatly appreciate. We're looking forward to covering more of our new home, Washington, D.C. Happy travels and good luck to all of us!
Please consider supporting this site by using some of our affiliate links. When you see affiliate links on Wanderlust Marriage, it's by companies we personally use because they offer great value, and it doesn't cost you anything extra to book through our links. And remember, we're here to help when you need it!