We first visited Asia together in 2004 and have loved returning several times since. While Europe is wonderful, Asia offers a more diverse cultural experience when you hail from the United States and Australia, respectively. Recently, a Taiwanese Night Market was re-created at the Smithsonian Associates in Washington, DC. Along with rich history, the sites and smells of Asian markets are one of the aspects we most enjoy when visiting the continent.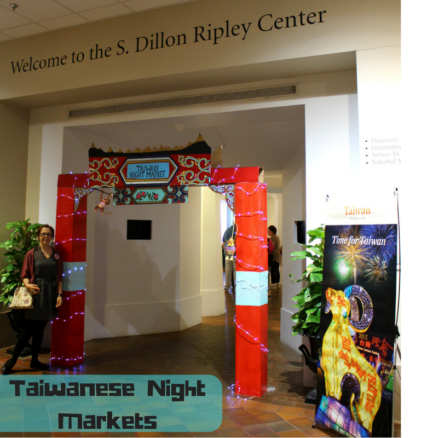 Stinky Tofu
"You have to try stinky tofu," we were told multiple times. And even though we weren't sold on the name, we enjoyed it. Stinky tofu is a Taiwanese specialty. It is tofu made with fermented milk, vegetables and meat, often including ingredients like dried shrimp, mustard greens, bamboo shoots and Chinese herbs. The brine fermentation can take up to several months, though modern techniques have sped up the process in less traditional versions. But Taiwanese people never prepare stinky tofu at home. So it makes for the perfect street food. The smell of the stinky tofu we ate wasn't as strong as we expected, but it was prepared by a Taiwanese restaurant in DC. If you're heading to Taiwan, read this post on where to eat stinky tofu in Taipei.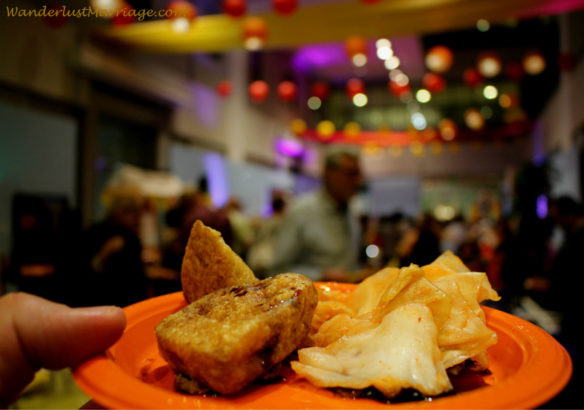 Bubble Tea
Bubble tea is a Taiwanese drink invented during the 1980's in Taichung. Despite it's recent history, bubble tea has exploded in Asian districts around the United States. We lived near a couple bubble tea cafes in Boston, ditto in DC.
Most bubble tea recipes involve tea mixed with milk or fruit. Chewy tapioca balls (sometimes called bubbles, boba or pearls) along with fruit jelly are frequently added. There is also a slushy variety with fruit or syrup, mixed with ice in a blender. A wide range of ingredients leads to many varieties. The two most popular versions are bubble milk green tea with tapioca and bubble milk tea with tapioca. Mixed with a group of friends, enjoying them in a Taiwanese night market or cafe makes for a refreshing catch up. Here is a list of 15 must try bubble tea cafes in Taiwan.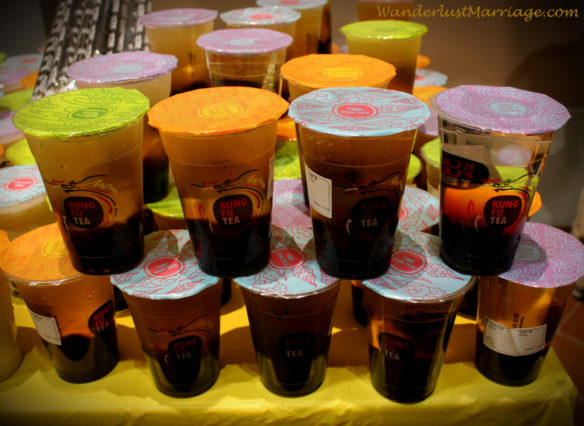 Other Taiwanese Night Market Specialties
Oyster pancakes, scallion pancakes, dumplings, spicy shrimp, egg tarts and fried chicken are some of the other popular foods available at Taiwanese night markets. Taiwanese egg tarts are a popular dessert that originated in Portugal. They are custard tarts made with condensed milk, eggs, sugar and pastry. They are absolutely delicious and especially great for those that are a little less adventurous with food.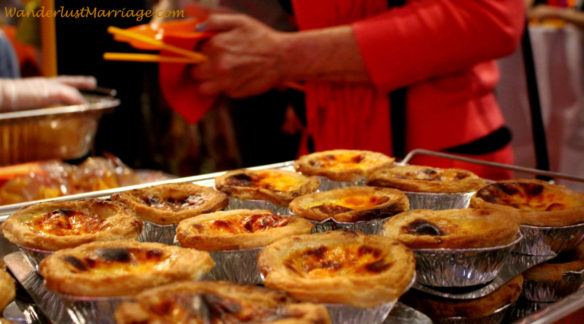 History of Taiwanese Night Markets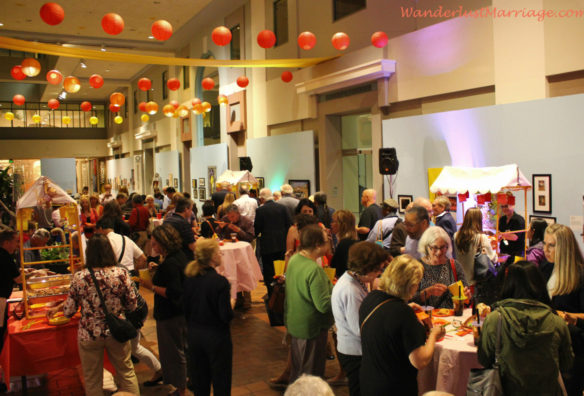 The history of Taiwanese night markets goes back to the Chinese Tang dynasty in 836. While they were initially strictly regulated, economic expansion led to restrictions being lifted. Night markets have played a central role in Chinese nightlife since the Song Dynasty of 960-1279. With markets found in corners of large cities, some stayed open for twenty-four hours. As they were commonly located near business districts and red light districts, Song era Taiwanese Night Markets are also known to have included restaurants and brothels.
The global recession in the 1970's reduced trade demand and created more opportunities for vendors selling family made goods. More products became available to local markets. The 1980's led to the addition of neon signs, music and light displays to attract customers. Today Taiwanese night markets are an exciting blend of the past and present.
Two of the most popular Taiwanese night markets today are Shilin Market in Taipei and Keelung Night Market by the sea. Shilin Night Market is Taipei's largest and most famous night market. It's located in Shilin district, with the MRT Jiantan Station making it convenient to reach. Keelung's Miaokou Night Market is known for its wonderful diversity of food and other items. You can find everything from fresh seafood to toys, creams, clothes, shoes and more there.
Here are 10 great night markets to visit in Taiwan!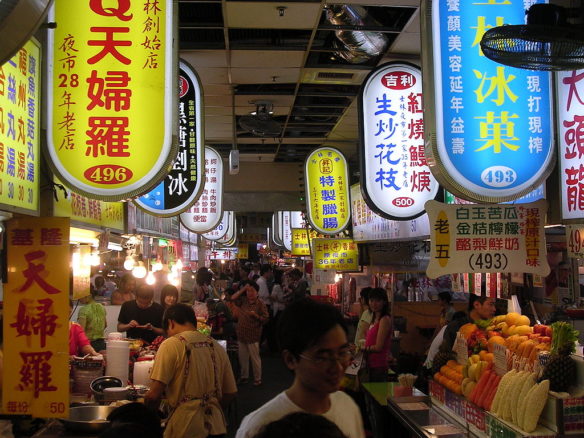 Traveling to Taiwan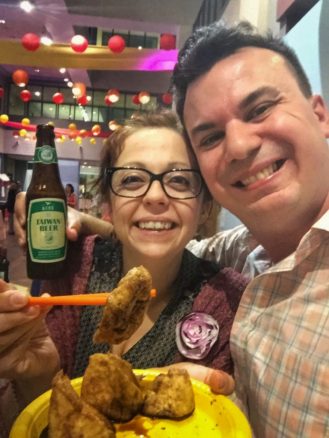 While we have not properly visited Taiwan yet, it's been on our list for years. We can also vouch for Taipei Taoyuan International Airport being a world class international airport. We've previously passed through Taipei's airport flying from Vietnam to Los Angeles on China Airways. Unlike mainland China, Americans and many other nationalities do not need a visa for normal tourist travel to Taiwan.
We know we'll love Taiwan when we visit thanks to our previous travels in China, Thailand, Vietnam, Malaysia, South Korea, Japan and Singapore. You can read some of our firsthand accounts on travel in Asia in articles like Advice on Visiting Beijing for 72 Hours and our itinerary breakdown for a romantic and adventurous Borneo honeymoon. We have had wonderful experiences at the markets in Taiwan's regional neighbors, so we know the Taiwanese night markets have a lot to offer visitors.
Disclaimer: This post is sponsored by the Taiwanese Tourism Board but all opinions expressed here are our own.