Greece is a wonderful country to visit and we're excited to be returning again next week! Being a dual Greek and American citizen, I may be a little biased, but nearly 30 million people visited Greece in 2016, which is home to just 11 million residents. Athens is Europe's oldest city and offers a treasure trove of history, great food, beaches and much more to visitors. Beyond Athens is thousands of miles of scenic coastline between the mainland and islands, offering idyllic spots to enjoy delicious food with beautiful beaches, stunning sunsets and fresh seaside air. Here are the reasons we love to revisit Greece, and why perhaps Greece should be your next vacation!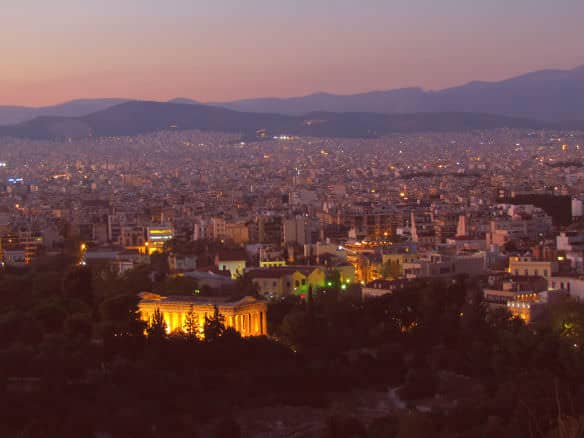 Where to Stay in Athens? (Section updated Summer of 2018)
First you probably need a place to stay. Book well reviewed accommodation with free cancellation as soon as you can given how busy Athens can be. Then if your plans change, you can always cancel your booking!
Luxury: The Grand Bretagne is a historic 5 star hotel in Athens with history dating over a century. Rooms have marble bathrooms and some have balconies facing the Acropolis and the daily changing of the guard at the Parliament. From their Roof Garden Restaurant you can see the original Olympic Stadium and Acropolis. The Grande Bretagne Spa offers a thermal suite, complete with herbal bath, grotto, ice fountain, couples retreat and indoor pool. Guests can even pamper themselves with ouzo oil massages.
Mid Range: Athenaeum Grand Hotel is a modern hotel offering a comfortable stay at a good price. Rooms and suites are fitted with hardwood floors, nice furnishings and a modern bathroom. All rooms even include use of a smartphone that's programmed with a guide to Athens, that you can use while touring the city. Beds are really comfortable and the breakfast buffet is great quality. We enjoyed our stay there.
Budget: Delphi Art Hotel is a nice budget choice housed in a neoclassical building dating back to 1930. Some rooms even have balconies overlooking the lovely National Theatre of Greece!
Budget travelers should also consider renting an Airbnb apartment with good reviews. If you've never used the service, sign up here to receive $40 off your first stay over $75! Book apartments with consistently good reviews.
Athens is one of the few capitals in Europe to have beaches. You can even catch the Athens coastal tram to the beaches from Syntagma Square (home of the Greek parliament) going towards the seaside town of Voula. If you want to stay on the beach in Athens, consider the Poseidon Hotel in nearby Faliro Beach or London Hotel in Glyfada Beach. It's also not so far of an Uber or taxi ride to go into Athens to visit the Acropolis and other attractions from the beaches, especially from Faliro, which is closer to the center of Athens compared to Glyfada.
Our recent family trip to Greece in October 2017 was my 89 year old father's final planned trip to the place of his birth. As we were traveling around the country, we were in and out of Athens several times. We stayed in a combination of Airbnb apartments and hotels in Athens and the nearby port of Piraeus.
Our trip began at Ioannis' lovely Airbnb apartment in Athens. At $125 US per night for a charming 3 bedroom apartment that comfortably slept our group of 5, this was a better deal compared to booking three hotel rooms. The apartment features an art deco interior but with modern amenities like a large stainless steel refrigerator and a top end stove. If you visit Athens during low season (November through March), prices will be even cheaper.
1) Delicious Food
Greece is one of Europe's best countries for food. Whether you're looking for fine dining, or to eat gyros and spanakopita from fast food joints, Greece offers tremendous value and quality. Nobody does olive oil, olives, honey, oregano and yogurt better than the Greeks. This focus on quality adds tremendous flavor to their savory and sweet dishes. The oregano is so flavorful it's worth trying to sneak through customs (shhh, we didn't write that). And some of the Greek patisseries are as good as anything you'll find in France, Belgium or Italy.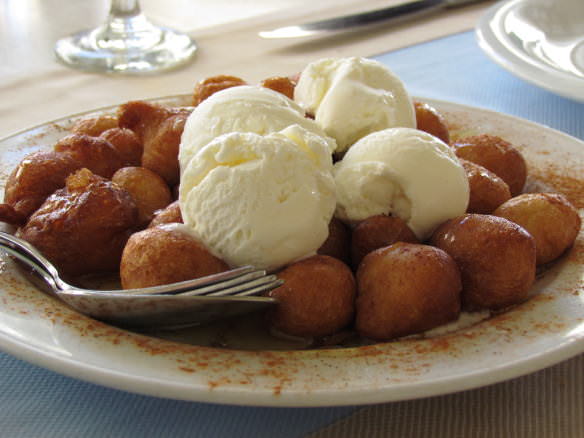 In Athens, the Plaka and Monasteraki areas are popular spots for tourists because you can dine with a breathtaking view of the acropolis. But we highly recommend eating and drinking in the Psyri neighborhood, which is not far from the acropolis. Restaurants like Taverna Tou Psyri and a couple places next to it are great for authentic Greek food, wine, spirits and listening to live rembetika music (Greek blues) outside.
While there are commonalities, each region of Greece specializes in different dishes. Crete has their own version of Greek salads called Cretan salads. Cretan salads feature myzithra cheese instead of feta. Myzithra is a deliciously soft and creamy sheep cheese. Piled generously on top of fresh tomatoes, olives, cucumbers, onions, croutons and dressed with high quality extra virgin olive oil, oregano and capers, they are as good as salads come. Wherever you travel in Greece, ask the locals about the area's specialties as people will be happy to discuss them.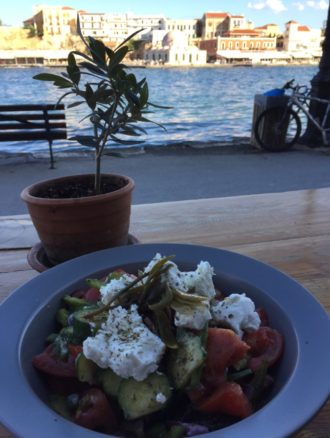 2) Great Value
Athens offers some of the best value of any capital in Europe for food, accommodation and shopping. You can stay in pretty nice hotels in Athens like the Delphi Art Hotel in the center of the city for as little as €43 ($55 USD) per night. Rooms are comfortable, well appointed and some have balconies overlooking the national theater. Many hotels in Athens have rooftop restaurants and bars with views of the acropolis.
When you leave Athens, accommodation becomes an even better value. You can stay in lovely private apartments and small hotels on the islands for as little as around €30 ($36 USD) per night for a 1 bedroom place. Last year we stayed in a beautiful boutique apartment hotel in the center of popular Chania, Crete for just €50 per night. The apartment was on two floors and we were steps from the Venetian Harbour. You can read our article on the wealth of reasons to visit Chania, Crete.
3) Hospitality: Opa!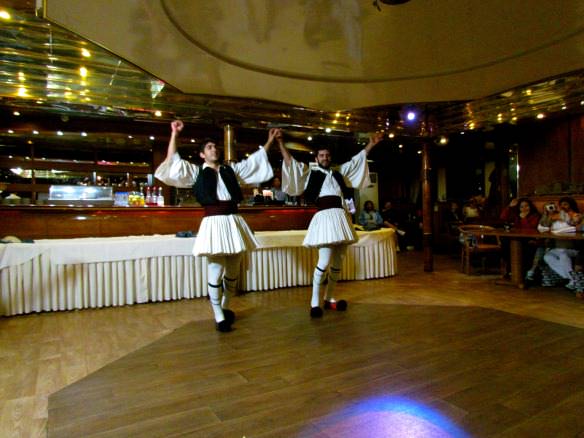 Greeks are one of the friendliest and most welcoming nationalities. When dining out in Greece (especially outside Athens and the most touristy places), there's an excellent chance you'll receive a free dessert, coffee, ouzo or raki that is complimentary at the end of your meal. In Chania, Crete it's standard to get a free dessert and a small carafe of raki at the end of your meal. Bell and I quickly learned not to order too much wine with dinner as the raki packs a major punch!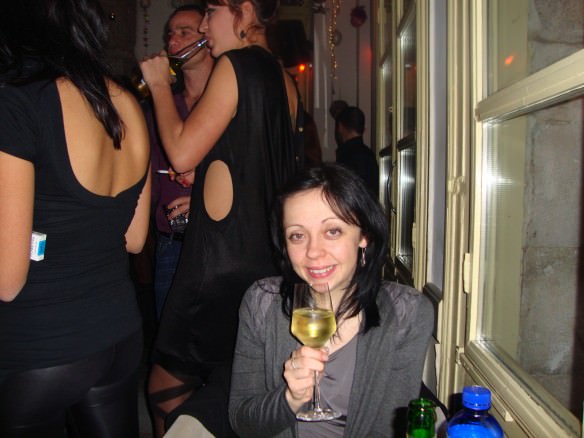 While the US had a Great Recession, Greece has battled a Great Depression since 2008. During the hardest times, it's imperative for families and friends to look out for each other. When we go out with family in Greece, it's very difficult to pick up a check because hosts feel obligated to guests. There have been instances where I've tried to sneakily pay a server and they will not accept my money because they know I'm the guest. Greek hospitality is truly heartwarming. Many areas of Greece, particularly the island of Lesvos, sheltered and fed thousands of Syrian refugees, despite their own hardships.
4) History: Reasons Greece Should Be Your Next Vacation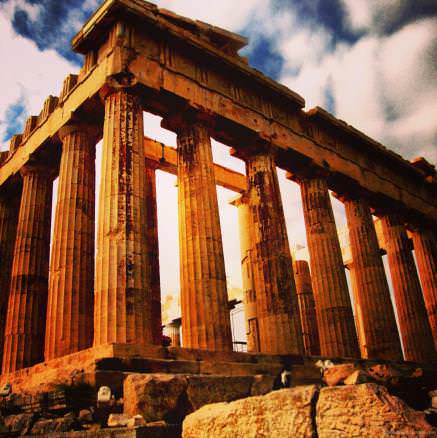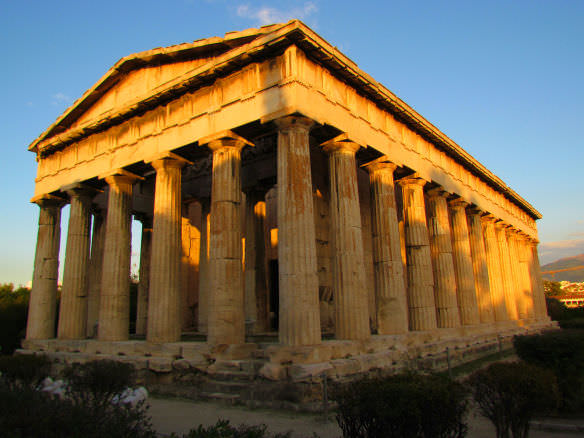 Athens has the oldest recorded history of any European city, with the Acropolis dating back nearly 2,500 years to the golden age of Pericles. Athens is even older though, with a history over 4,000 years. Greece is famous for making a significant impact to the fields of science, math, theater and sports. But they've also contributed to important modern events like inspiring the architecture of cities like Washington, DC (where we now live) in the 1800's with their own uprising against Ottoman occupation. Athens then went on to host the first modern Olympics in 1896 at Panathenaic Stadium, which is the world's only active stadium made entirely of marble. The stadium was used again for a couple events at the 2004 Olympics.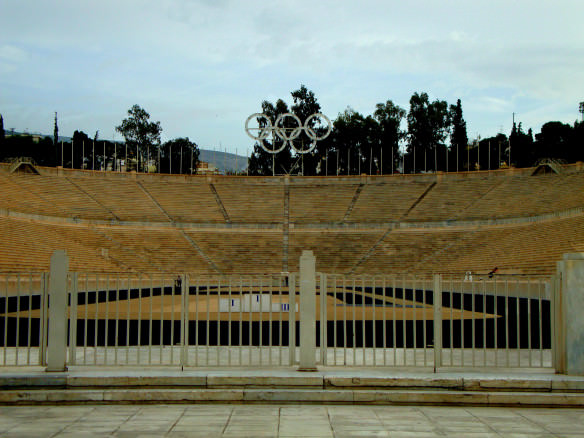 Elsewhere in Greece, Olympia is the birthplace of the ancient Olympics going back nearly 3,000 years. The amphitheatre of Epidaurus dates back to the 4th century and is in great condition. It's perfect acoustical design sees it still hosting world class performances to this day. Civilisations like the Minoans were advanced thousands of years ago with records showing they had indoor plumbing. You can see remnants of their society at Knosos, just outside Heraklion, Crete.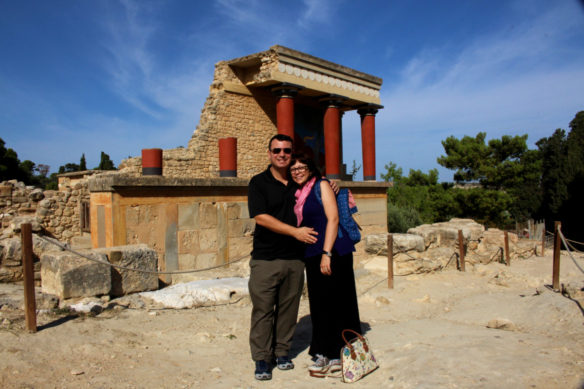 5) Beaches
The Greek islands and mainland are blessed with a wealth of excellent beaches. But even Athens has great beaches, beginning in Faliro, that you can even reach easily by tram. It's wonderful to eat and drink at the beachside restaurants and cafes, especially since Greek food is typically fantastic. Combined with warm hospitality, it's the perfect recipe for a fun and relaxing vacation!
6) Island Hopping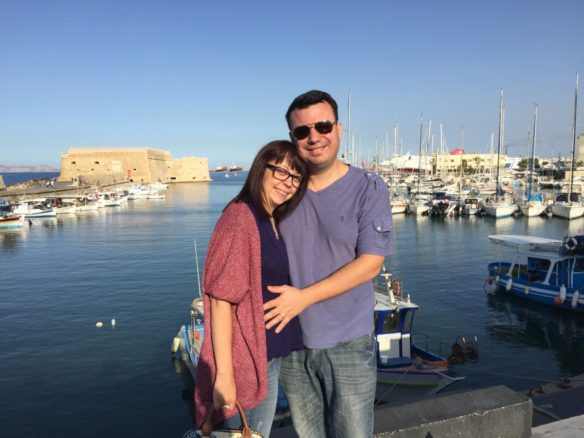 There are a lot of amazing places to see on the Greek mainland, but most visitors go to relax or party on the islands. This will be my 8th and Bell's 3rd visit to Greece next week. Each time we visit at least one new breathtaking island together. The Cyclades island chain is popular for beaches, picturesque scenery and charming architecture in the towns. Short distances and frequent ferries make day trips between islands like Mykonos, Syros, Tinos, Paros, Naxos and Santorini very convenient.
Islands on the west coast of Greece, on the Ionian Sea, have lush green landscapes. I've greatly enjoyed prior visits to Corfu and Lefkada. If you're short on time, you can even take an Athens One Day Cruise where you visit the islands of Aegina, Hydra and Poros and return in the evening. That's rushed but you see a lot in a day and the boat ride is beautiful. This is a good article on how to choose which Greek island is best for you to visit. If you're a major foodie, you should strongly consider Crete. Crete is to Greece what Sicily is to Italy.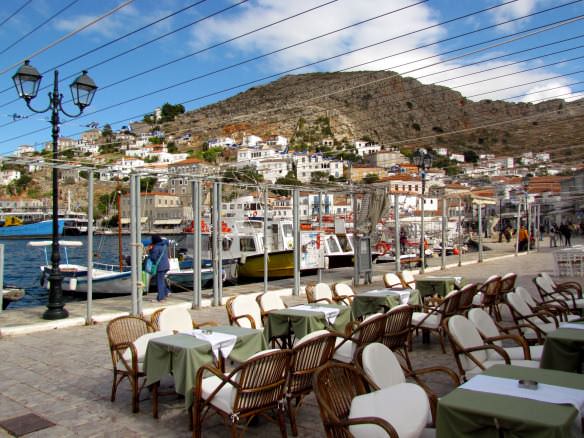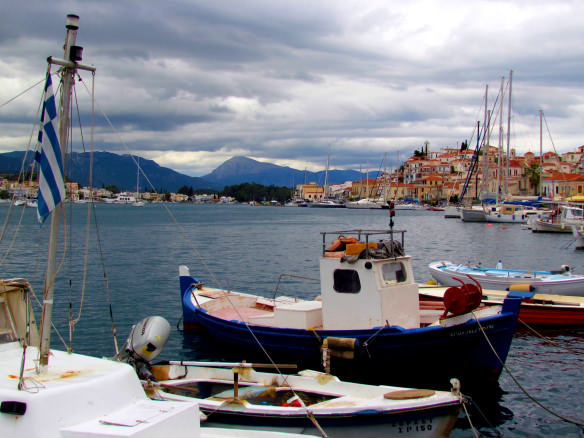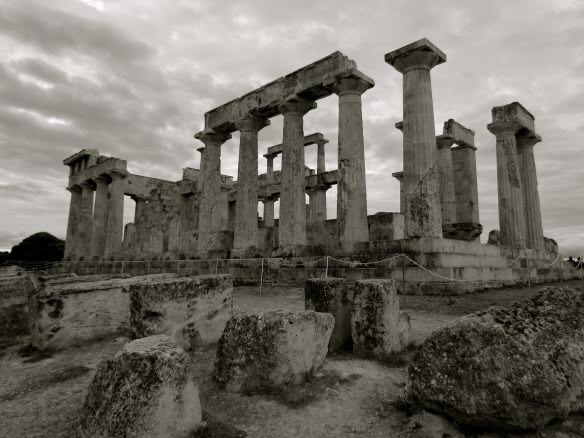 7) Cats
There are a lot of very friendly and cute cats all over Greece. If you're a cat lover, Greece is one of the best countries in the world to visit!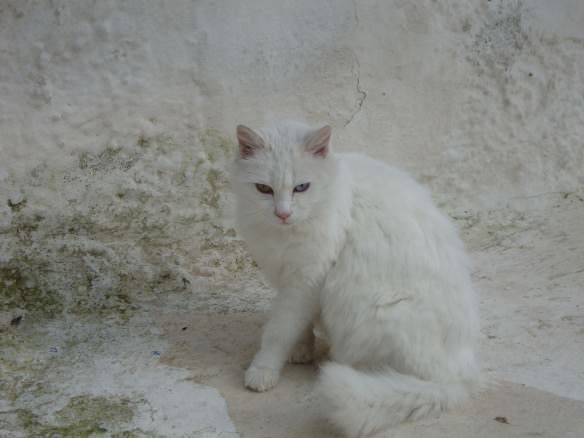 Our Upcoming Itinerary to Greece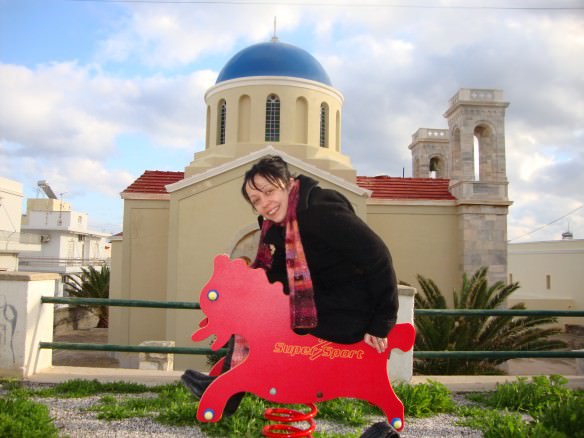 Part of the reason we're heading back to Greece, after just visiting Crete last year is that it is my 89 year old father's final planned trip to Greece. So we're meeting him, my half brother and a family friend in Athens. After a couple days there, we'll be visiting the islands of Naxos and Santorini (pictured in every Greek restaurant worldwide). It will be everyones first visit to Naxos and my first visit to Santorini since 1999. We'll then return to Athens and head down to the village my father was born, Pyrgos. Pyrgos is just 6km from Olympia, birthplace of the Olympic Games, so we'll revisit the ancient grounds too. We'll be staying in a combination of hotels, small bed and breakfasts, family homes and Airbnb's.
For this trip, I'm reading Zorba the Greek, by Nikos Kazantzakis for the first time (yes, I should have read it years ago). Zorba celebrates the spirit of Greece and of life with layers of philosophy and deep insight into the human soul. Kazantzakis was nominated for the Nobel Prize for Literature 9 different years and lost by just one vote to Albert Camus in 1957. Because of his works like The Last Temptation of Christ, the Greek Orthodox church did not allow Kazantzakis to be buried in a cemetery in his hometown of Heraklion, Crete. So he was buried just outside the city walls and the epitaph on his tombstone reads 'I hope for nothing, I fear nothing, I am free.' Zorba is a fantastic read before or during your visit to Greece!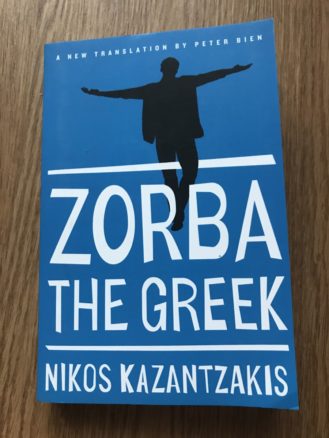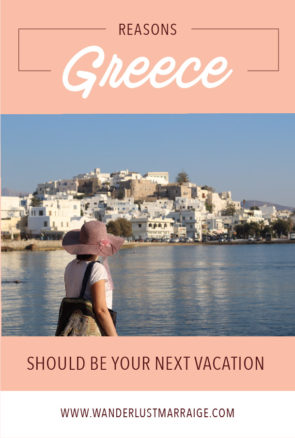 Thinking to make Greece your next vacation and have questions? Email me at a[email protected] or leave a comment and I can assist! 
Disclosure: This article contains some affiliate links. We receive a small commission when you book or sign up through certain links and it costs you nothing extra. Thanks for using them and supporting this site!