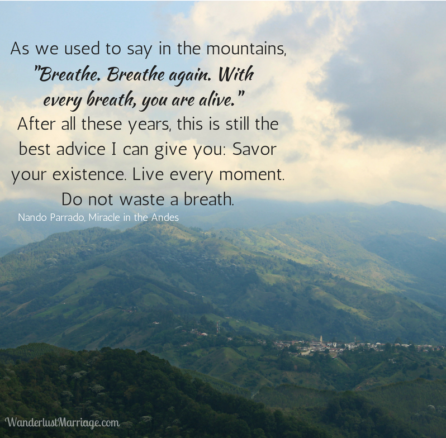 Salento, Colombia is a charming town of around 9,000 people nestled in the Andes Mountains. The "zona cafeteria" or coffee zone of the country, is also home to the world's tallest palm trees in the Cocora Valler. Colombia is one of the world's largest producers of quality coffee and Salento is a perfect base to explore this stunning region. Last month we spent 10 days in Colombia to celebrate our 13 year wedding anniversary and it was a memorable trip.

Where to Stay in Salento, Colombia?
Reserva Monarca
We chose to spend two nights just outside Salento at the beautiful Reserva Monarca. The views of the lush Andes Mountains and Salento off in the distance from the balcony of our room and at breakfast are strikingly beautiful. Rooms are comfortable and the property also has a jacuzzi, sauna, massage room and private gazebo bar. After a breathtaking hike in the Cocora Valley, a dip in the jacuzzi was a fantastic way to unwind. Rooms at Reserva Monarca start at around $60 US per night. Rates include breakfast with a breathtaking view overlooking the Andes Mountains from their terrace!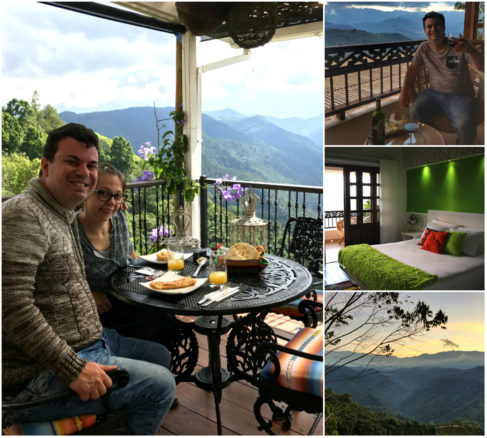 Coffee Tree Boutique Hostel
As Bell and I originally met in a hostel over 16 years ago, we decided to spend two nights at the Coffee Tree Boutique Hostel to try out a "luxury hostel." The staff is really friendly and the hostel is nice, but it's still a hostel so understand that beforehand. There are no TV's in the rooms, but one of the things that makes the experience boutique is that they have a massage room.
Bell and I both booked a massage during our stay at Coffee Tree Boutique Hostel. It was extremely relaxing, and a great deal at around $20 US each for an hour long full body massage. The property also has an excellent view of the Andes Mountains and Salento. We enjoyed watching horses and children walk the streets from the balcony of our room. Private rooms at the Coffee Tree Boutique Hostel in Salento start at around $70 US per night.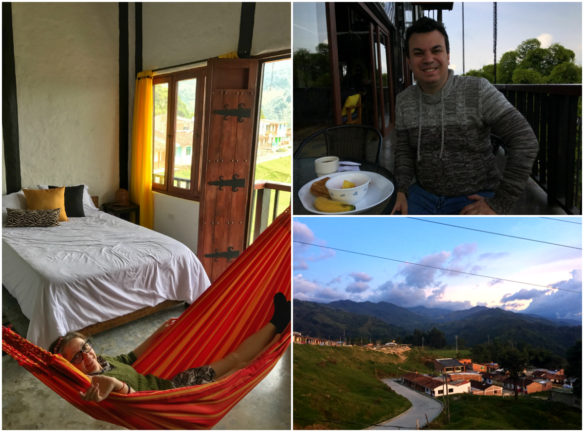 Why Visit Salento?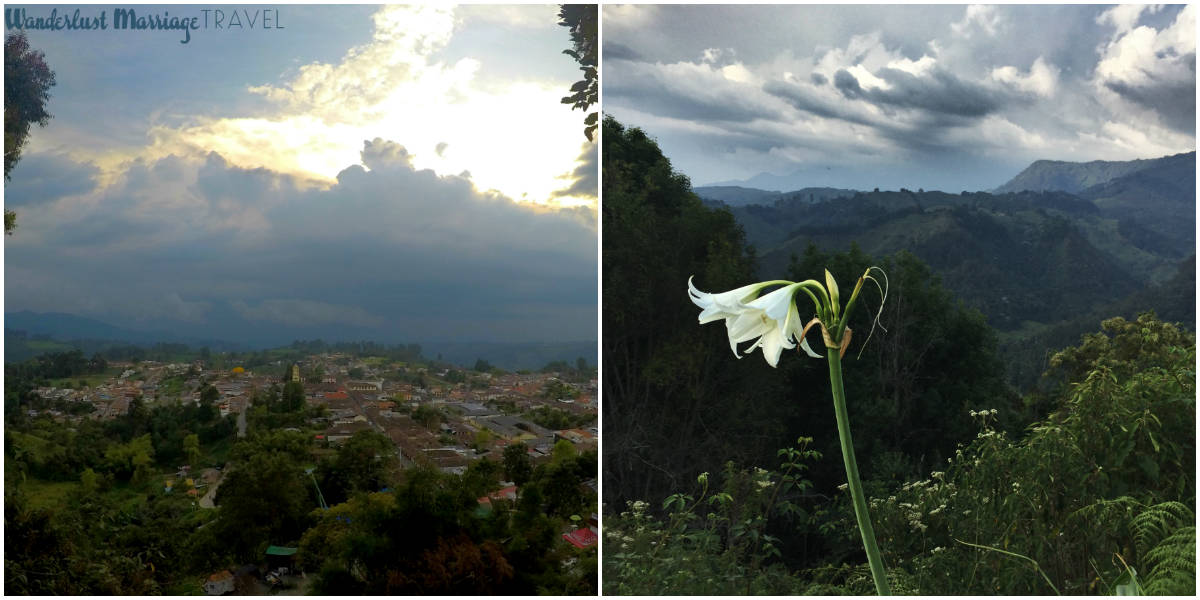 Salento is a charming and colorful town, with good food and drinks at good prices. It's also a great town for artisan shops, and we both picked up some new clothes and Bell purchased a crotched wayuu bag. The view of Salento and the Andes Mountains from the top of the stairs on the Mirador (looking point) is a must.
Unlike much of Bogota, which has many pros and cons to visiting, it's generally safe to walk around Salento after sunset. The receptionist at Coffee Tree Boutique Hostel in Salento said "nowhere in Bogota is safe to walk around at night" with a slight chuckle. The front desk was surprised that I asked how much a jeep from the main square would be at night. "Why would you need a ride? It's only a 5-minute walk to the main square" was her response. We found that walking back to the hostel around 9 pm was a good time, as there was still a steady flow of other tourists and locals moving around at that time.
Cocora Valley and the World's Tallest Palm Trees
The Quindio wax palm trees majestically dot the lush Cocora Valley. They are the world's tallest palm trees, growing to a height of 60 meters (196 feet). This is the highlight of a visit to Salento and should not be missed.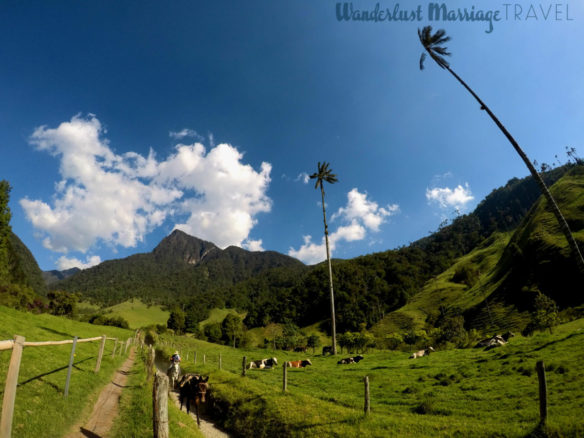 The best way to reach the Cocora Valley is by taking a 30 minute shared ride in one of the Jeeps, aka Willies. You can find lots of Willies in the main square of Salento. You can't miss them when you arrive, but it can be a bit chaotic. Just let the person in the booth know where you want to go and stick around until a jeep is ready. We never waited more than 15 minutes. They pack the jeeps and will even allow willing participants to hang on exposed from the back. If you do not wish to do this, just insist on waiting for the next jeep and hop up front.
Shared jeeps run frequently as there are a lot of tourists traveling between Salento and the Cocora Valley. I was not willing to hang from the back (perhaps Bell would have). You can also pay extra to hire the jeeps for private rides, and we needed to do this when ordering a ride into Salento from Reserva Monarca, which is a 30-minute drive away.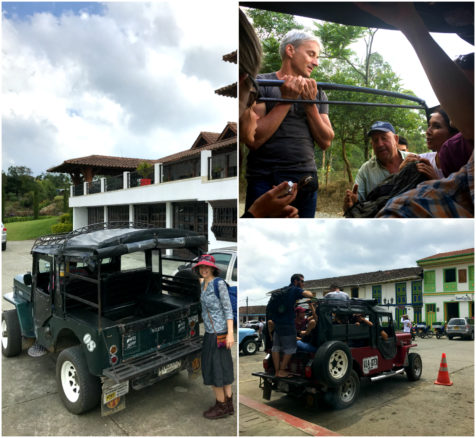 Cocora Valley: Advice for Hiking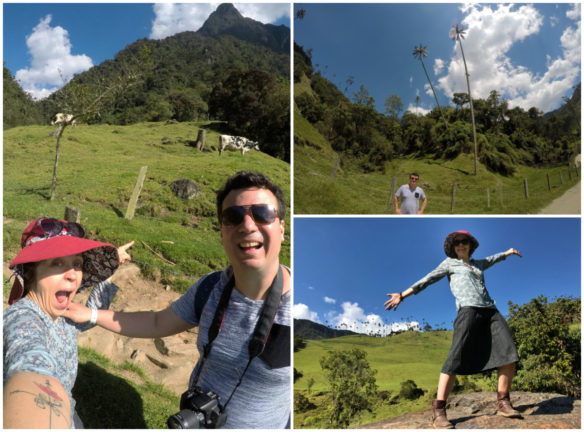 Be sure to pack snacks and plenty of drinking water for the Cocora Valley hike. If you forget to stock up in advance, there are some restaurants and vendors around the campgrounds at the entrance to the Cocora Valley. But once you start the hike, there isn't anyone selling anything for around 5-6 km, the distance to the Acaime hummingbird sanctuary where you can get a coffee or hot chocolate. We were lucky with the weather and enjoyed a beautiful sunny day, but we recommend starting early as it often rains in the afternoon.
Coffee Plantation Tours Near Salento
Colombia is the world's 3rd largest exporter of coffee. If you're a coffee lover, this is a wonderful region to visit. Just a few miles outside Salento is the Finca El Ocaso coffee plantation. We took one of the shared open air Jeeps (aka Willy's) from the main square of Salento to the coffee plantation for just a few dollars each roundtrip. You can walk the dirt road to Finca El Ocaso, which takes at least an hour. If you do, we recommend walking there as it's downhill.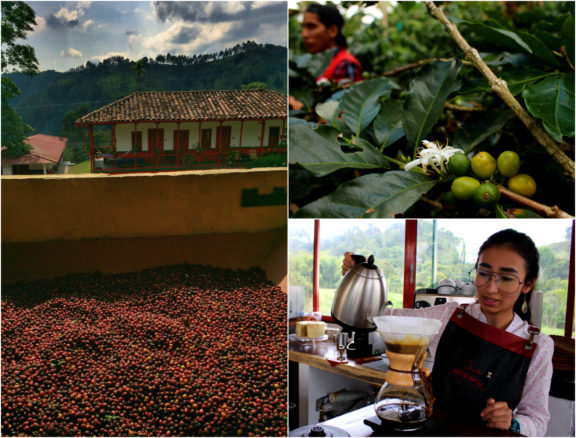 Finca El Ocaso sits in a lovely spot with a beautiful view of the Andes Mountains. After the tour, be sure to allow for a little time to sit in their cafe and soak up the peaceful ambiance. Their friendly staff also taught us more about various coffee brewing methods in the cafe after the tour.
The tour of the plantation begins by learning about coffee beans and understanding when they're ripe (referred to as coffee cherries at that point). We then had the opportunity to pick coffee beans for a bit before seeing the rest of the process in action. We left with a new appreciation for the work that goes into making a good cup of coffee.
Play Tejo: The Colombian National Sport
Tejo is the national sport of Colombia. It involves throwing a heavy lead object at a clay pen that has some paper packed with gunpowder. When the lead object hits the paper, the gunpowder ignites making a loud crack and small explosion. This is a popular game surrounding alcohol so it's good fun (just don't be dumb).
We played tejo at Beta Town, which also offers a tasty restaurant, hotel, football field and adventure activities. The staff were really friendly about explaining all the rules of tejo. It was super cheap to play, at just 2,000 pesos each (around 75 cents). Games take awhile – especially when you're not good at tejo, and we certainly weren't. It was fun to play tejo to overlooking the soccer field, where a local game was taking place. The entire experienced offers quintessential Colombian culture and a friendly vibe.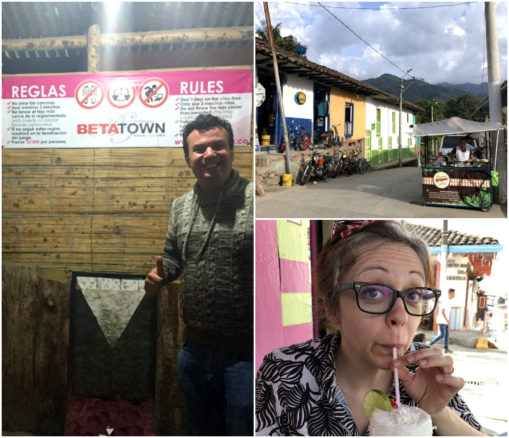 Eat Trucha (Trout) and Bandeja Paisa – Favorite local dishes in Salento
One of the most popular things to eat in the area is trout (trucha). It comes prepared in a variety of ways, typically grilled with several sauce options and often accompanied by hogoa sauce (a Colombian tomato-based Creole sauce). It's impossible to miss trucha in Salento as most restaurants serve it and it's frequently advertised in their specials. We ate it a couple times and the best was at La Casona in the main square.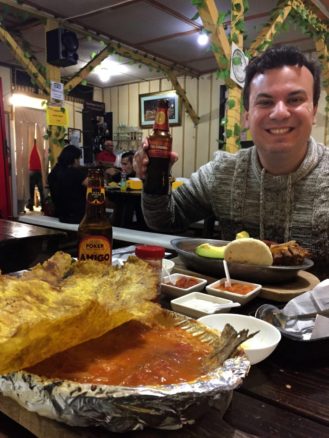 Another popular Colombian dish, which was also plentiful, good and cheap is Bandeja Paisa. Bandeja Paisa includes an assortment of meats, rice, beans and a crispy fried flattened plantain. It's sorta like a buffet of Colombia eats in a single dish.
These two massive and tasty dishes at La Casona only set us back 16,000 and 17,000 Colombian pesos (basically around $6 US each). Beers were the equivalent of around $1.25- $2.50 US depending on the brand. Club Colombia beers go down pretty smooth and accompany both dishes well. We also enjoyed some of the craft beers by Bogota Beer Company.
I also highly recommend the fresh coconut lime juice that's common in Salento. They blend coconut cream with lime juice and sprinkle some fresh coconut on top. It's rich, decadent, delicious and inexpensive.
Salento For a Romantic Trip?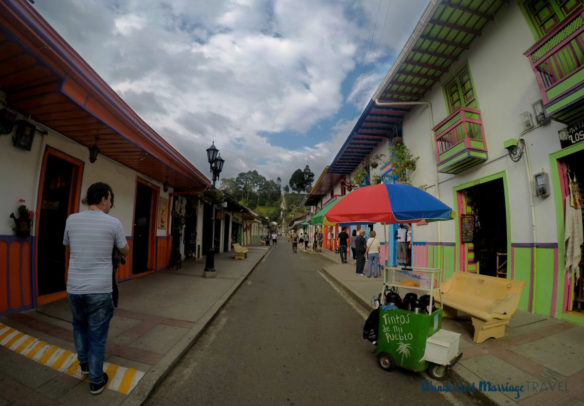 We absolutely do. It's stunningly beautiful and very relaxing. We both really enjoyed the Cocora Valley, coffee plantation, town of Salento and our stay at the Reserva Monarca. There were a couple of stressful moments, partly due to language barriers. But everything worked out fine and it was well worth the mild hassle.
How to Reach Salento from Pereira Airport
The major inconvenience is that you have to connect in the nearby cities of Pereira or Armenia. They are around 45 minutes – 1-hour drive from Salento. We flew from Bogota to Pereira Airport on Avianca. We prefer to use Uber over taxis, but Uber is technically illegal in Colombia.
An Uber picked us up from Pereira Airport but insisted on logging out of the Uber platform and negotiating a price. We didn't like this as it was unprofessional. But his ratings were good so we eventually agreed and the ride was fine. The driver told us that Uber didn't recognize the highway toll and took too high a commission. He spoke English and was friendly. He was formerly in the military, so the conversation was interesting.
Bus from Salento to Pereira
On the return to Pereira Airport, we took the bus from Salento bus station to Pereira bus station. We then ordered an Uber from Pereira bus station to Pereira Airport, which picked us up at the gas station across the street. Poor Spanish complicated matters with the first Uber ordered, who ended up canceling the ride and telling us off in Spanish that we should just get in a taxi. Certainly not a very romantic part of the journey, but that's travel sometimes. You have to deal with some frustrations to experience the great parts.
You can also fly into Armenia Airport, which is near Salento.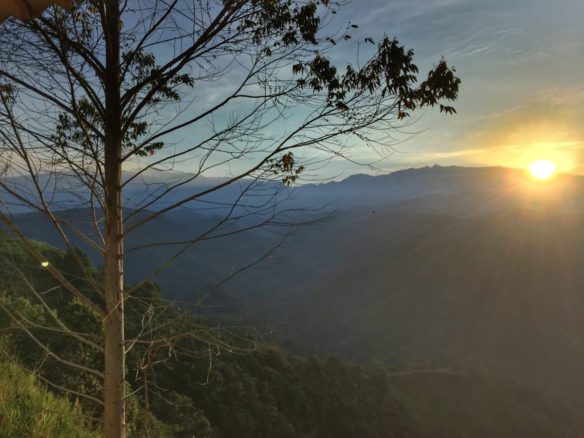 Thinking about a visit to Colombia and have questions? Email me at [email protected] or leave a comment below to add to the conversation! You may also want to read our article on the Pros and Cons of Visiting Bogota.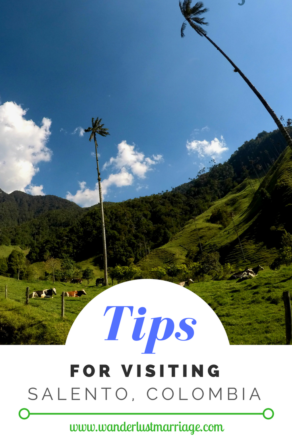 Disclosure: This article contains affiliate links. We receive a small commission when you book or sign up through these links and it costs you nothing extra. When it suits you, please use them, as it helps maintain this website.