By Alex Kallimanis: Everyone loves a great deal, no matter what your budget is. There are so many travel hacking opportunities that can save luxury travelers to backpackers big money. Last year we flew multiple international trips for just the taxes, thanks to the bonus points on credit card sign ups. It's liberating to travel around the world for pennies on the dollar, giving you more money to spend at the destination. Here are some ways to save big money on travel!
Earn Cheap International Flights with Credit Card Bonuses
Play the credit card points game to earn free flights with everyday spending. There's really no catch as long as you're responsible with credit. Try and pay off your monthly balance to best maximize this hack. The best choices depend on your budget, style and what city you live in. Here are a few of the many great options in the travel hacking world.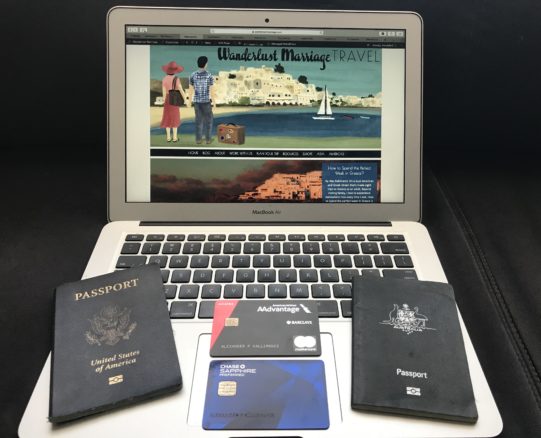 Take Advantage of Credit Card Reward Bonuses
The Delta Skymiles Gold American Express Card and Delta Skymiles Platinum AMEX cards are great cards if you fly Delta – which ranks as the best US airline for customer service. The Delta Skymiles Platinum AMEX card is offering 90,000 Skymiles as a signup bonus through May 5th, 2021! This is a great time to sign up for it because during the height of the pandemic they were only offering 40,000 Skymiles as a bonus.
Last year I flew roundtrip from Washington, DC to Tokyo Japan on Delta for 70,000 Skymiles and $60 in taxes. If I paid out of pocket for the ticket it would have cost me $1,300. So I saved over $1,000 on that ticket! Then I was able to replenish Delta miles even during the pandemic. Read how I earned over 120,000 Delta Skymiles in a year without flying!
The Chase Sapphire Reserve is great to have for a year because it includes a Priority Pass, which gives you complimentary lounge access around the world. We've now taken advantage of free lounge access in cities like Istanbul and multiple airports in Tanzania during our recent safari trip. But with that card there is a $550 annual fee, though there's a $300 reimbursement for travel credit, and even Uber counts towards that. With so many cards on the market, that card is not worth keeping beyond a year for some.
The Hilton Honors Surpass AMEX card includes 10 priority pass visits in a year. It also includes automatic Hilton Honors Gold Status.
We like the freedom and flexibility that Chase's cards offer. Bell recently cashed in Chase points and Chase's rewards agent made sure we were seated together on our Turkish Airlines flights between Istanbul and Tanzania. I had won a ticket on Turkish Airlines and already had a separate booking made directly through the airline. So we were very happy with Chase's customer service when cashing in the points.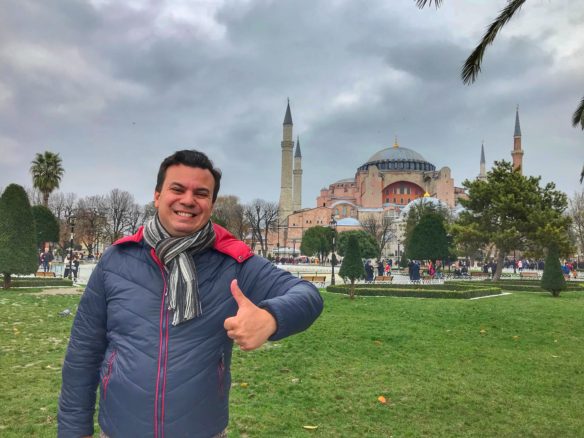 AAdvantage Aviator Red World Elite Mastercard by Barclays
Sometimes there's especially great deals out there, and this is one of them. We first learned about this deal flying back from Tempe, Arizona on American Airlines in January. The flight attendants announced that by filling in the application we would receive 50,000 miles for just one purchase. As it turns out, the online offer of 60,000 AA miles is better!
You can apply for the Aviator Elite Mastercard by Barclays here. They don't offer referral credit so we have nothing to personally gain from mentioning this. We just want to help some people save big on travel! I used the bonus points from this card to get a roundtrip ticket from Washington, DC to Italy in June. The $99 annual fee plus $52 in taxes on American Airlines means the ticket cost me just $151! This plane ticket would have cost around $1,200 otherwise! Note that Barclay's charges the $99 annual fee up front and it took around 60 days for us to get the bonus miles.
Save Money with Airbnb
Hotels can be very pricey and sometimes they offer terrible value. Airbnb often provides better value compared to hotels, especially for families that need multiple rooms. If you've never used Airbnb, sign up here for free and receive a discount off your first stay! Book listings with consistently great reviews for the best experience.
We've had great experiences staying at Airbnb's worldwide, including a family trip to Greece last year. Our group of 5 saved a lot of money staying at a spacious and comfortable 3 bedroom apartment in Athens off Airbnb, compared to booking 3 hotel rooms.
Maximize Hotel Points With Travel Reward Card Bonuses
If you travel a lot for business, there's value in brand loyalty. So it's typically not worth alternating between Hilton and Marriott stays unless there's a massive price difference. The points add up over the long haul, and loyalty has the added value of status. So you can get extra perks like complimentary room upgrades and free breakfast with a higher status. The exception here is with travel hacking – because with big sign up bonuses it can be worth alternating between hotel branded travel rewards cards. Many of them even include automatic status upgrades, so you can hold higher status at hotels like Marriott and Hilton simultaneously, even if you barely stay there!
Hilton Points
Many travel rewards cards offer big sign up bonuses. The Hilton Honors Surpass American Express is an excellent travel rewards card to have. They offer up to 140,000 Hilton Honors Points that you can use towards multiple free Hilton stays. Another excellent perk of this card is automatic Hilton Honors gold status.  Hilton gold status offers complimentary breakfasts and room upgrades when available.
You can receive a free Priority Pass, which allows you 10 lounge visits in over 1,200 lounges worldwide. At $95, this is the lowest annual fee card I've come across that gives free lounge access! One downside is that sometimes the lounge is in a terminal you can't access. But this is a fantastic travel perk when you can access the lounge. You can enjoy complimentary snacks, drinks and comfortable seating with outlets to charge your devices!
Marriott Points
I recently got the Starwood Preferred Guest Card last month which just re-branded to Marriott Bonvoy Brilliant American Express. Starwood is also affiliated with Westin, Sheraton and Le Meridian, among many other hotel brands. I used this card to book a Sheraton stay just outside Venice for two nights for €6.20! Yes, €6.20!
Among the perks of the Marriott Bonvoy Brilliant is automatic Marriott Gold Elite Status. That translates to free room upgrades when available. The card also comes with a Priority Pass so you can get complimentary lounge access in over 1,200 airports around the world. After the initial spend, the current bonus is 75,000 points, which is good for about $700 in hotel credit according to the Points Guy. You also receive a free bonus night each year. And if you have points for 4 nights at a Marriott, you can stay the 5th night free. The $450 annual fee seems steep, but if you spend $300 at Marriott, you receive that back in credit.
Not everyone resides in the United States, and travel hacking through credit cards is not for everyone. So here are some other tips to save money on travel.
Book Hotel Rooms with Free Cancellation When You Know Your Travel Dates
If you have to cancel your trip or you find a better deal later, you can make changes without paying a penalty. We typically use booking.com because they usually offer the best prices. They also seem to offer a higher inventory of rooms with free cancellation compared to many of their competitors.
Quickly double check prices by searching the hotel on google before booking. Often times the hotel charges more if you book directly on their site, which is peculiar. But some hotels offers specials for direct bookings – like complimentary breakfasts.
Travel Off-Season When Possible
Off-season travel is typically much cheaper, and there's always an offseason somewhere. It also doesn't require as careful of planning in advance. Popular destinations, like the Great Wall of China, that might otherwise be mobbed in the summer, can be very quiet in the off-season. And that means it's easier to get photos with nobody else in them at famous sites!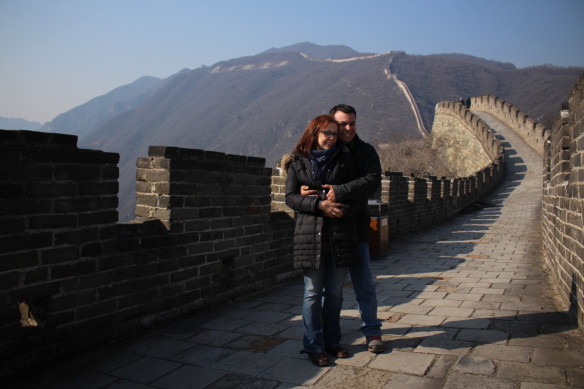 Research Hotel and Restaurant Reviews: Don't Waste Money
Be wary of fake reviews though. If there are a lot of rave reviews by people that have only left one review on sites like Tripadvisor and Yelp, the business owner might be rigging the system. But reviewers can also be overly critical. So dismiss reviews that seem far fetched or ridiculous.
Sometimes it's best to just look at negative reviews to see if there are consistent problems with an establishment. If a restaurant or hotel consistently receives bad reviews, it's generally pretty accurate that you won't receive a good experience there either. When in doubt, consider emailing a travel or food blogger you trust for specific recommendations.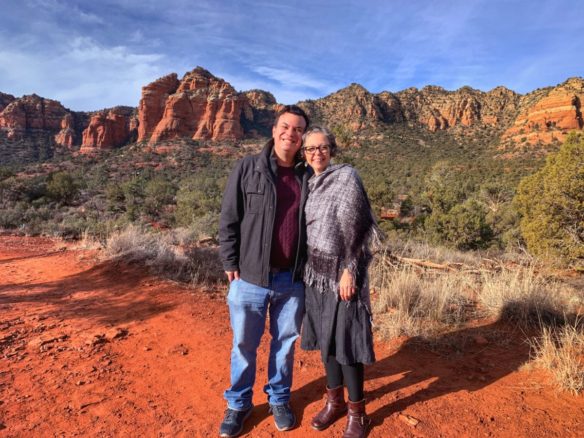 More articles you might find useful:
10 Tips to Save Big on Plane Tickets
The Benefits of Taking Time Off to Travel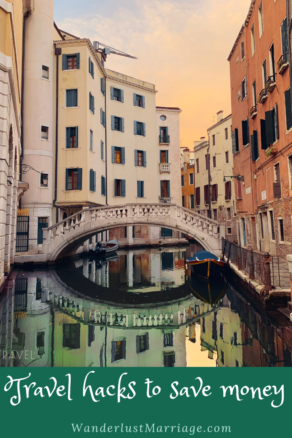 If you have questions about planning a trip or maximizing travel reward bonus point programs, leave a comment below or email [email protected] and I can assist you!
Disclosure: This post contains some affiliate links. We receive a small commission when you book through certain links, and it costs you nothing extra. Thanks in advance for using them!