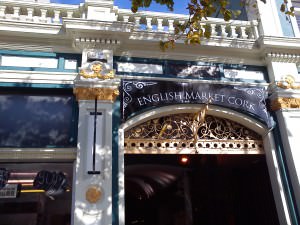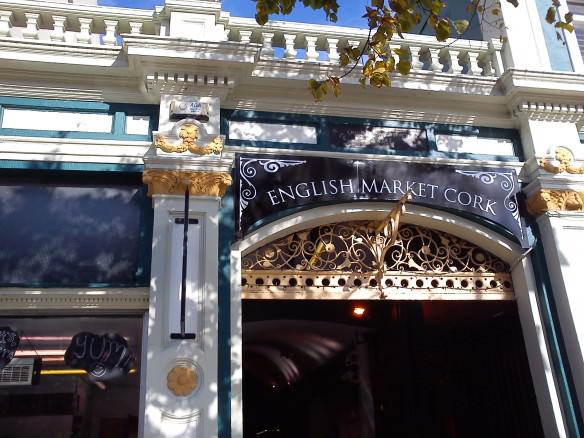 No trip to Ireland's 3rd largest city and arguably its culinary capital is complete without a trip to its famed
English Market
. The market has a huge selection of delicious fresh made items including fantastic grilled sausages, paninis, authentic Italian style spaghetti, wonderful artisan breads and amazing Italian and Spanish salamis and cured hams to make sandwiches with. It is particularly great if you have a fridge where you are staying. If you have a kitchen, pick up some Irish pudding, or at least try it over a full Irish breakfast.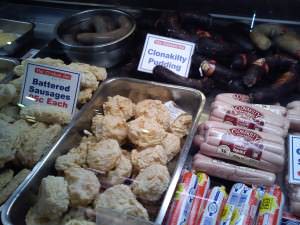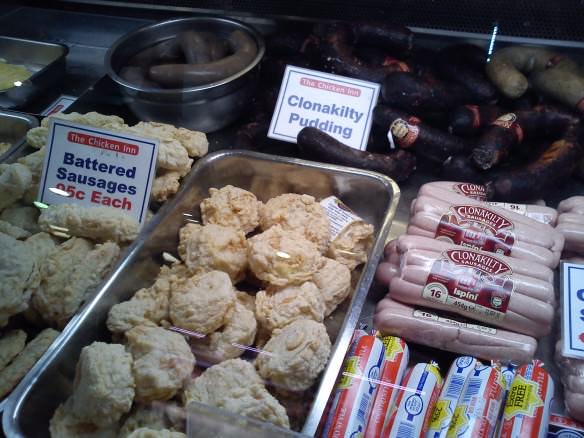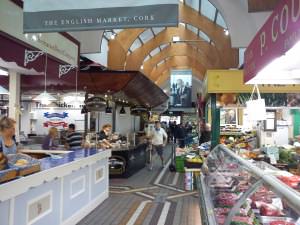 The English market opened in 1862 and features great seafood, meat, produce, dried goods, pastry and chocolate shops. A couple of the butchers and seafood shops looked as good as any we've ever seen anywhere in the world.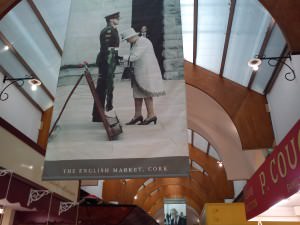 The market pays special tribute to Queen Elizabeth II of England's official state visit to Ireland in May, 2011, with many large banners hanging from the roof. That visit saw England's queen visit the Cork market in a green dress, as she made small gestures to make amends for past history. It is perhaps the most memorable footage of her visit to the emerald island.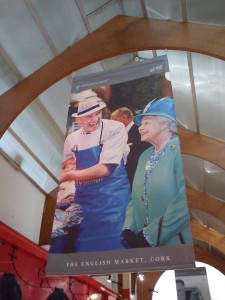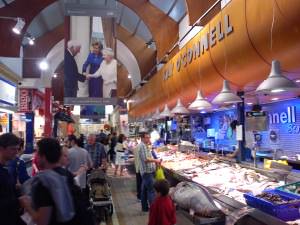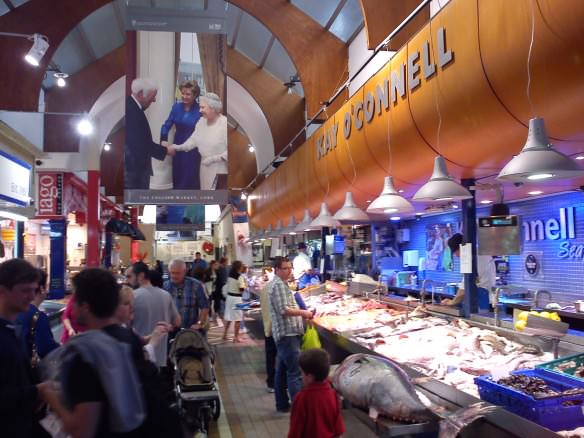 You'll find some pretty cool surprises in the market as well- like this massive fresh tuna waiting to be cut open and turned into sushi or ahi tuna steaks.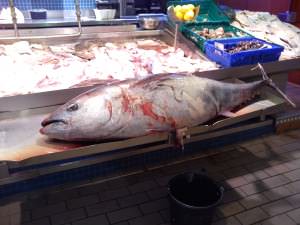 Kangaroo meat in Ireland? Yup, you'll find it here!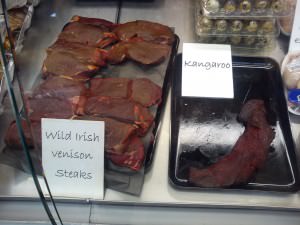 There are treats galore in this market…and we envy you if you have a kitchen to partake in cooking some of the excellent food on offer. If you had a kitchen during your visit, or happen to live in Cork, let us know what you enjoy cooking from this wonderful market.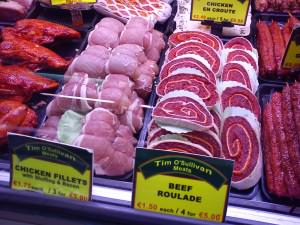 The English market is conveniently located in the center of Cork and is open from 8am-6pm Monday through Saturday. It is sadly closed on Sunday! We advise eating lunch here on any day it is open. Head over to the gourmet sausage grill and buy yourself one of the best freshly grilled chorizo sausages you will ever devour in your life. Save eating out for dinner time!