Visiting Boston in the spring is one of the most gorgeous times to explore this beautiful city. The Bell half of Wanderlust Marriage was there just last week for work, only days after the Boston bombers were apprehended. Before departing I was a little anxious about my trip, but after 4 days of mostly sunny skies and friendly encounters with Bostonian's I have to say I shouldn't have worried for a moment. After all when you travel there are always risks and you're statistically more likely to be in car accident in your hometown anyway.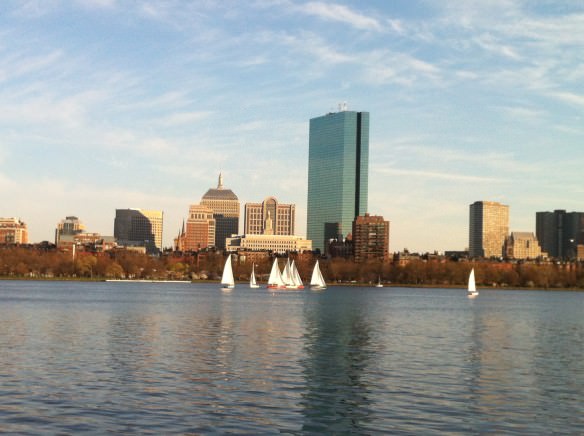 I had the good fortune to spend a few days staying in Cambridge before spending a couple more nights with friends in the southern suburbs. Though as I learnt what I call suburbs Bostonians call towns. Turns out in the state of Massachusetts  there is around 350 cities and towns! But while staying in Cambridge I spent an evening walking along the Charles River on the Cambridge side, and admired the beautiful skyline and was passed my many healthy joggers. After walking between the Longfellow Bridge and Harvard Bridge I headed through Massachusetts Institute for Technology (or more famously known, MIT).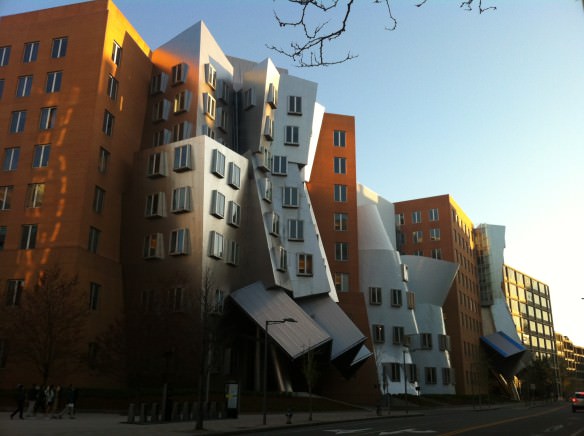 I went to a technical university myself and it was an ugly campus for the most part and was dark and engineery, in that it smelt like welding among other things. So this is how in my head I imagine most technology universities to be, I realise this to be a little egocentric! So when I wandered through the MIT campus I was amazed. The campus is so creative and beautiful. Each faculty expressed its personality via the architecture. Harvard is classically beautiful, but MIT is dynamic and modern. On my wander, I came across the memorial for the fallen MIT officer, Sean Collier… may he rest in peace.
After enjoying Cambridge I headed out of Boston to stay with friends. On Saturday the sun was shining and one of our friends had heard about the
Arnold Arboretum of Harvard University
 and that it was beautiful. But first, what is an arboretum? I had never heard of an arboretum, but it is a collection of primarily trees, and many of the trees in this 281 acre park were in bloom. The cherry blossoms, magnolia's and daffodils (ok they aren't trees, but beautiful nonetheless!) were out and the lilacs were just beginning to bloom, so the smell of the park was amazing. Because it was a gorgeous day there were people painting, picnicking and playing frisbee in the park. We spent a lovely afternoon exploring this park which was founded in 1872.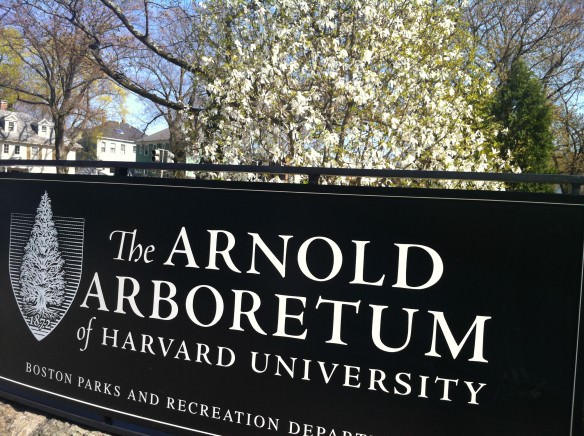 Overall Boston is a beautiful city. I unfortunately didn't have the time to fully explore everything it has to offer, but I did enjoy these two activities that were both free and perfect for a lovely spring day in Boston. The Boston subway (
MBTA
) is easy to use and is a great way to get between Cambridge and the Arnold Arboretum, which is at the end of the Orange line (Forest Hills).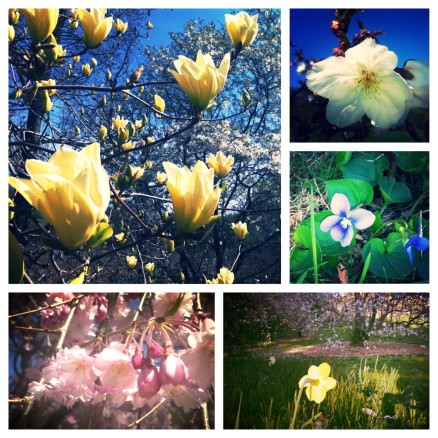 Does anyone have any other suggestions for ways to spend a beautiful Spring day in Boston?