September 27th is an unofficial holiday in Ireland- it's Arthur's Day. A national celebration to honor the man who founded the most famous thing to come from Ireland back in 1759…Guinness of course!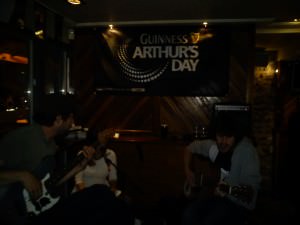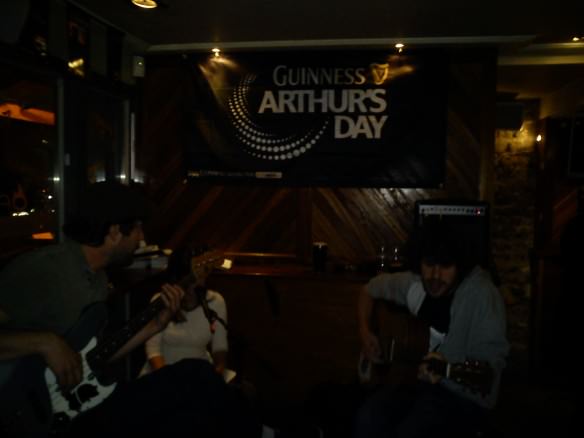 Today Guinness is brewed in nearly 60 nations around the world, including countries like Nigeria (shh, Guinness *or better yet, British drink giant Diageo who owns them* doesn't want you to know this). They of course prefer to have you think that all the black stuff is brewed at St. James Gate in Dublin…hardly.

But unlike Fosters (which is not Australian for beer), Irish people do actually drink Guinness. If you go to an old school pub, with hardened old time Irish drinkers, you may just find everyone in the pub holding a pint of Guinness. Younger people enjoy it too- but usually at a pub that pours a good pint of Guinness. And you won't get a good pint at a club, or a packed touristy place because they pour the Guinness too fast or the lines aren't cleaned properly. Locals love to tell you their favorite spots to grab a great pint of Guinness, like O'Donoghues. Many say the closer the Guinness is to the tap, the better it is.
Arthur's Day is a marketing scheme by Guinness as they, along with the help of many pubs, throw a national celebration all over Ireland. It was started in 2009 to celebrate the 250th Anniversary of the Guinness brewery being founded in Dublin by Arthur Guinness. Up to the run up, people vote on Guinness's website for their favorite local pubs. Guinness hires some famous musicians, like Mumford and Sons this year, to show up at a random local pub. So you need to be out and about and keep your fingers crossed.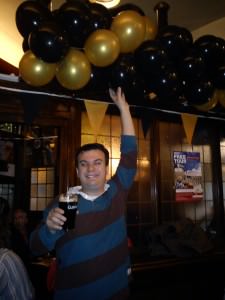 Bell and I enjoyed our first Arthur's Day last night. We did not see any famous musicians but enjoyed some good local live music…and our pints of Guinness. Dublin got a bit sloppy in the end, but that's par for the course for any celebration here!