As an alumni of the University of Central Florida, class of 2001, I'm thrilled that my school will be kicking off next football in Dublin, where I've resided the past 2 years. The game is taking place at historic Croke Park, the 4th largest in Europe, and features well over a century of Irish sporting history. This past season was an amazing one for UCF, and we highly encourage UCF students and fans to save up their money and head over to Ireland for the 2014 Croke Park Classic. Penn State fans too, we suppose…
As UCF football fans already know, this past season was a historic one. Playing their first season in the American Athletic Conference, one of the big six conferences with an automatic bid to one of the 4 biggest bowl games (the Bowl Championship Series), the team swept the table, going 8-0 in the conference. In their debut BCS bowl, they managed to set 2 major records. The first record was biggest underdog to win a BCS bowl game, as Big 12 champion Baylor, who finished the season with the most points scored in college football history, were favored by 17. UCF won the Fiesta Bowl 52-42 over Baylor, and in route the two teams combined to break the record for most total points scored in a BCS game with 94. It was a thrilling conclusion to a 12-1 season in which UCF finished with a number 10 ranking in the Associated Press poll of college football writers (and given what they did, they should have been voted higher).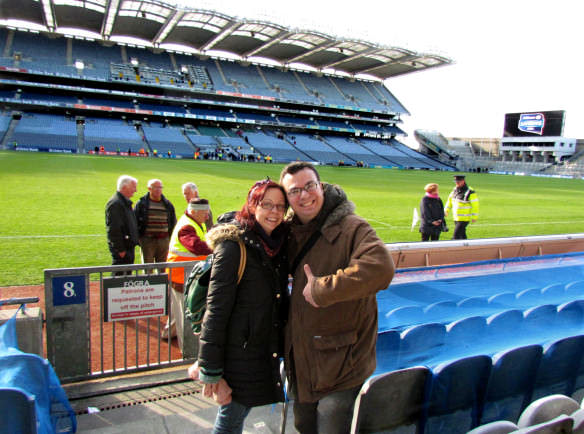 The game kicks off Saturday, August 30th 2014 at 1:30pm local time and tickets can be purchased on tickets.ie. Tickets to the game start at €22.50 ($30 US) for standing room, and the most expensive seats are priced at €54 ($73 USD). For the higher priced seats, consider purchasing tickets in the Hogan stand, named after the former Tipperary captain, Michael Hogan, who was innocently gunned down by English forces during a Dublin-Tipperary Gaelic football match in 1920, during Ireland's struggle for independence from the crown. The 21st of November, 1920 is also known as Bloody Sunday as 14 spectators in the crowd were also indiscriminately gunned down in reprisal for English operatives that were killed earlier that day.
The 2014 Croke Park Classic is a rare opportunity to watch any Non-Irish sporting event at the 82,300 seat venue, as it typically only hosts Gaelic football matches and hurling, another exciting and storied sport native to Ireland.  Croke Park is home to the Gaelic Athletic Association Museum, which serves to help preserve Irish sporting traditions.
Buy Plane tickets from Orlando to Dublin
Save now and look to buy plane your plane tickets as soon as possible given that the 2014 Croke Park Classic is taking place during the busy summer tourist season. Check several web aggregate sites including Momondo, Skyscanner and Matrix Airfare Search in addition to Kayak. It might also be worth checking flights to London, Paris or Amsterdam and then flying a discount European airline like Ryanair from one of these cities to Dublin. Here are some additional ways to save on booking plane tickets. 
Accommodation 
It's also a good idea to book a hotel, hostel or friend's couch well in advance for the best deals. Hotels.com and Booking.com are two of the best sites for booking hotels throughout Europe. For students or alumni on tight budgets, in addition to hostels it's also worth checking Airbnb for reasonably priced rooms.
Hostel Recommendation: Generator is a large hostel with clean facilities and features other locations in major European cities like London, Berlin and Barcelona.
Mid Range: Bed and breakfasts in Dublin can be great value and a chance to start the day with a hearty Irish breakfast. They also provide a homely and comfortable stay for prices that won't destroy your wallet. When we visited Dublin as tourists before moving here, and also before we found our current apartment, we enjoyed great stays at Egan's Guest House and ABC House.
High End: The Shelbourne is a Dublin icon and numerous dignitaries have stayed here during official visits including Bill Clinton, and First Lady Michelle Obama recently stayed here last summer while President Obama attended the G8 Summit in Belfast.
Top Attractions
Aside from the famous Guinness Storehouse there are scores of great attractions in Dublin, many of which are free or low cost. The National Gallery, Natural History Museum, Archaeology Museum  and one of the world's most fascinating collections of books, at the Chester Beatty Library, can all be enjoyed for free and are worth visiting. Additionally, Dublin Castle and the Kilmainham Gaol (British English for jail) are excellent historic attractions to sell your parents on why they should help send you to Dublin for this game!
Great Day and Multi-Day Trips 
Dublin's city center is literally walking distance from the Irish Sea. You can conveniently catch the DART (Dublin Area Rapid Transit) either north or south along the coast for fantastic hikes in either Bray, Greystones or Howth. The Wicklow Mountains, located on the footsteps of Dublin, and particularly Glendalough are quite majestic. The west coast of Ireland, such as counties Claire and Kerry are fantastic. Paddywagon Tours are a wonderful option for students on a budget who want to see the sights and have a great time!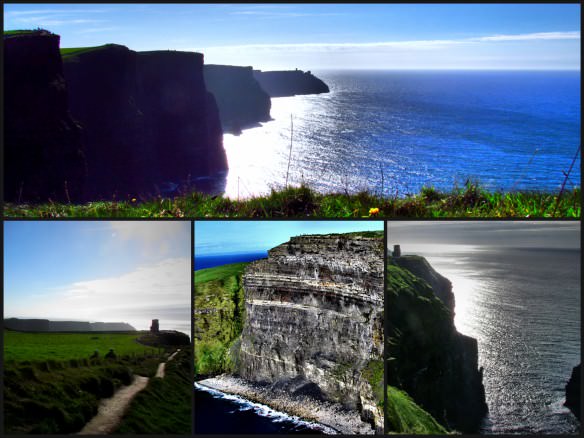 Awesome Pubs!
We have to admit that it's pretty cool to visit a country where every pub is an Irish pub! 'Craic' is the Irish word for good times, and if you visit Ireland for the 2014 Croke Park Classic, we guarantee you will find an abundance of great craic! (now get your minds out of the gutter).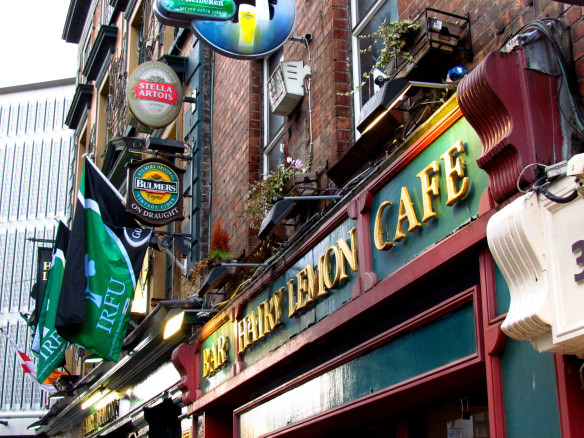 Pub Recommendations in Dublin 
O'Donogue's  – Ask many a Dubliner where to go for a great pint of Guinness, throwback pub feel and impromptu live Irish music and there's a great chance they'll tell you to head here.
The Norseman Pub (formerly Farrington's – The Temple Bar area is party central in Dublin, and our personal favorite here features live Irish music and the best craft beer selection of any pub in the vicinity.
 O'Neill's – Is another Dublin icon that's great for live music and they have lots of Irish craft beers on tap. They also have a great carvery, Irish stews and the fish n' chips are one of our favorites in Dublin.
JW Sweetman – This pub features great views of the River Liffey and brews their own beer. It has a relaxed atmosphere during the day for lunch or an evening dinner, but becomes quite a party late.
Clubs
Cafe en Seine – Is one of the most beautiful establishments you'll ever step into for drinks. It has a stunning art deco decor and is a relaxed place for cocktails, wine, beer or a reasonably priced meal during the day or evening. Show up well dressed at night and amazingly you'll enjoy free admission to one of the hottest spots in town (with far cheaper drink prices than the hip clubs in South Beach, Miami).
Copper Face Jacks – Check out some stand up comedy in Dublin and there's an excellent chance a comedian will tell tourists to go here. But it's only partially a joke, this place gets pretty wild and is the most famous place in town for partying late.
Game Notes
UCF pulled off an early season upset over Penn State 34-31 in Happy Valley last year. UCF quarterback Blake Bortles is unfortunately headed for the NFL early, but most of last year's UCF team is returning so this should be another thrilling game. Let's not let Penn State get their revenge, come over to Ireland to support UCF earning yet another historic win for the university!