Alex and I decided a few weeks back that we were going to make it a goal of ours to visit all of the coastal DART stops over our 3 years here, so that we could experience all these easy day trips from Dublin. The DART (Dublin Area Rapid Transport) is a train that runs both north and south of Dublin along the coast. There are a number of gorgeous places to stop along this line, and we have already written about Howth, which is north of Dublin, and Bray, which is south of Dublin. This post covers Dún Laoghaire, which is also south on the line, and only 20 minutes from Dublin.
Dún Laoghaire Highlights
The name Dún Laoghaire means fort of Laoghaire, this is because a 5th century king, named Laoghaire Mac Néill, made it his fort where he could carry out raids on Britain, as Holyhead is just 109km East off the coast.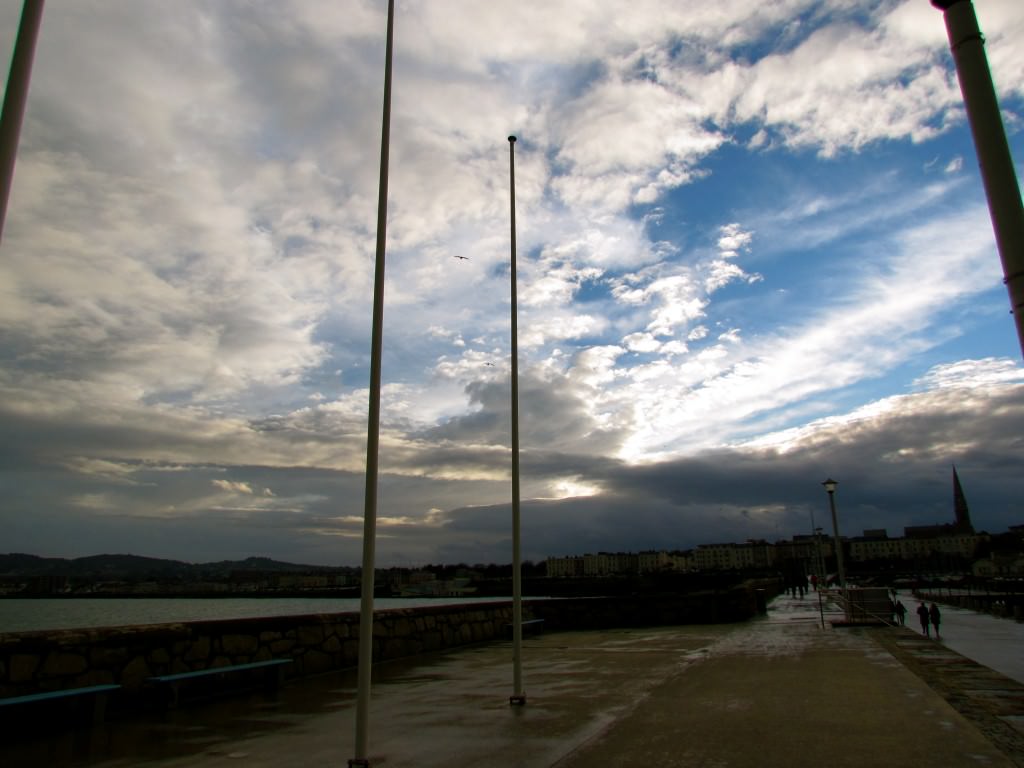 Dún Laoghaire was once home to the largest port in Ireland, but now there is just a limited car ferry service to Britain. However, there is a fantastic pier that is about 1.6km in length. Alex and I really enjoyed walking the length of pier.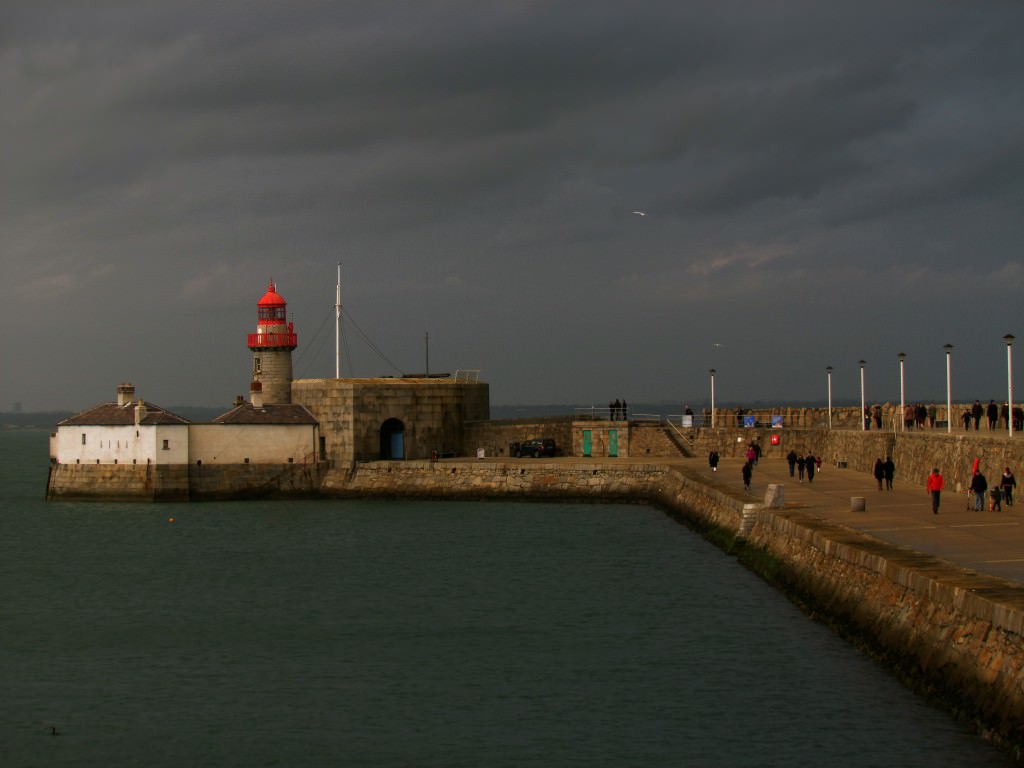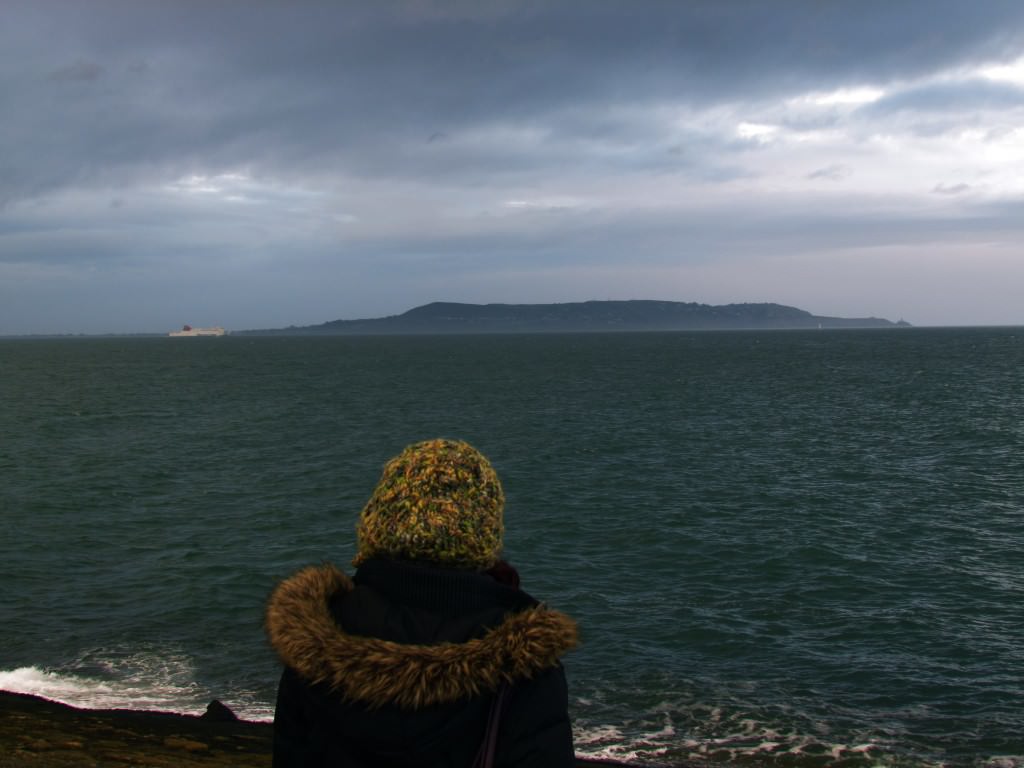 A great place to go for coffees or a few drinks, with a lovely seaside view is an establishment called Oliveto, which located inside the Haddington House. The menu is pricey and we chose not to eat there but we enjoyed a couple nice Irish coffees and lapped up the relaxing ambiance inside. It was also a wonderful break from freezing outside on the pier.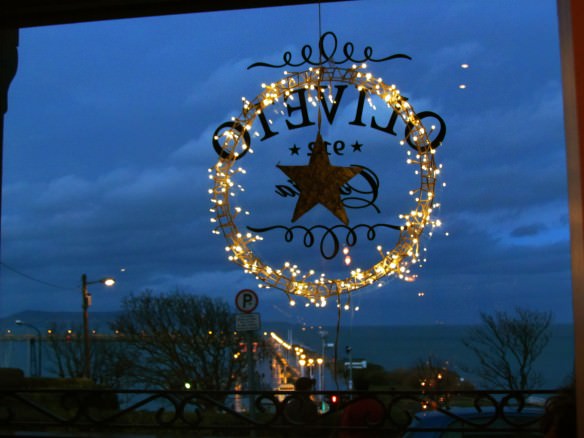 Good Guinness at Great Prices
As we were walking on the main street of Dún Laoghaire, we came across a pub with inexpensive pints. That can be tricky to find in Dublin. Any Irish person will tell you there is a difference between good and bad Guinness, which ultimately comes down to the pour. In touristy places or night clubs, they often pour Guinness too quickly because the lack of quality won't be noticed. Those were great pints of Guinness.  When pubs cater to Irish locals, they better be good!
Dún Laoghaire to Dublin on the DART
So would we recommend Dún Laoghaire? Yes! It is easy to get to from Dublin and if your time is short, this day trip is perfect and can be combined with other nearby coastal stops on the DART. To get there you can catch the DART from any of the centrally located stations, including Connolly station.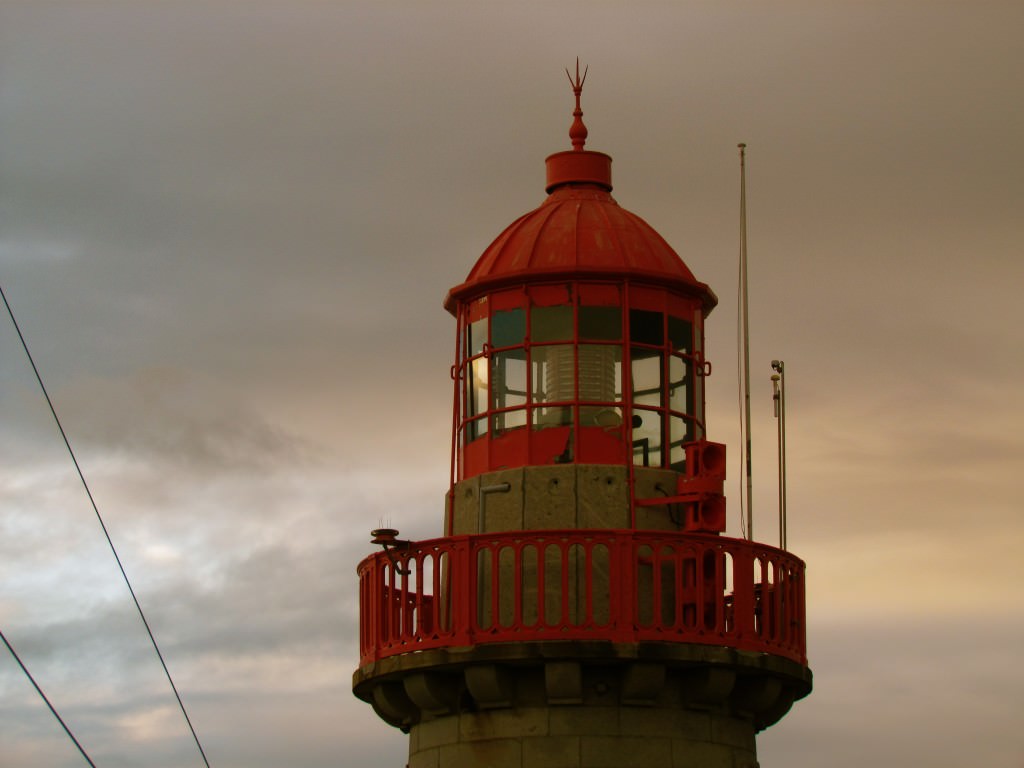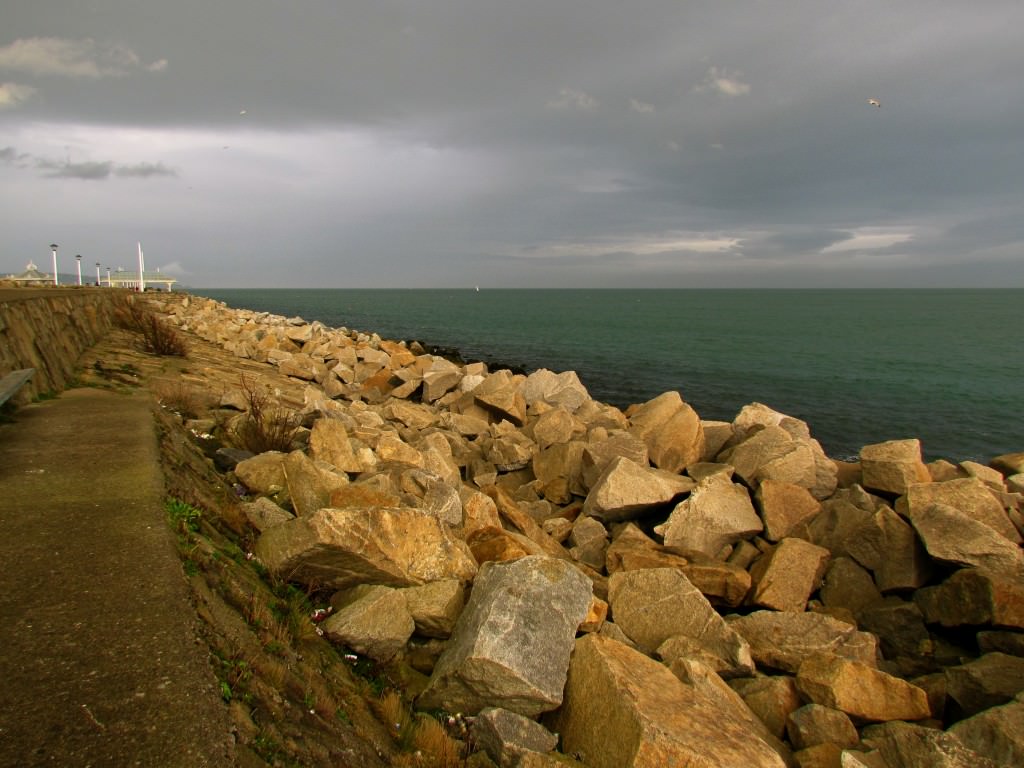 For those who know the area, what are your favorite day trips from Dublin? If you're planning a visit to Ireland, read our article on how to spend one week in Ireland! We also wrote an article packed with Ireland travel tips!