Thinking about taking the Highlights of Northern Ireland tour with Paddywagon? It is a fun day where you will visit the
UNESCO World Heritage site of Giants Causeway
, the rope bridge at Carrick-a-Rede, Dunluce Castle, Belfast and an fantastic coastal drive along the north. Here is what you can expect to experience!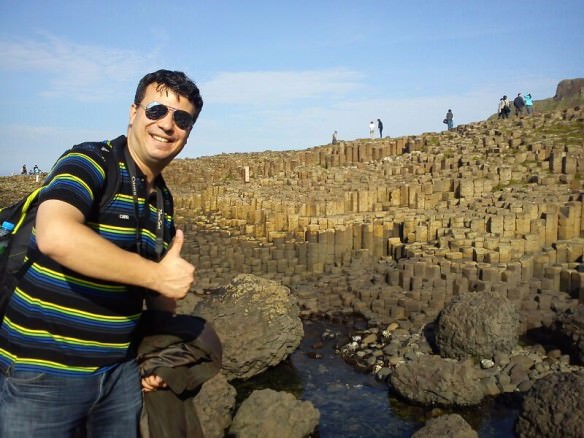 Northern Ireland Highlights with Paddywagon Tours
Carrick-a-Rede Rope Bridge
Board a large green Paddywagon tour bus at 7:30am and set off to see the highlights of Northern Ireland. The first stop is at spectacular Carrick-a-Rede. The rope bridge was built by salmon fishermen to get to the small island across to catch fish in their nets. The bridge rests (and sways!) 23 meters above the sea. I'm scared of heights, so I was wary about crossing the bridge. But we were told that the bridge is now reinforced with steal cables and nobody has died…yet! With that in mind, I figured what the hell- don't look down and just cross it. I was really glad I did because I was fortunate to get a photo of just myself on the bridge, which now stands as one of my all time favorite travel photos…And like all the others before me, I didn't fall off!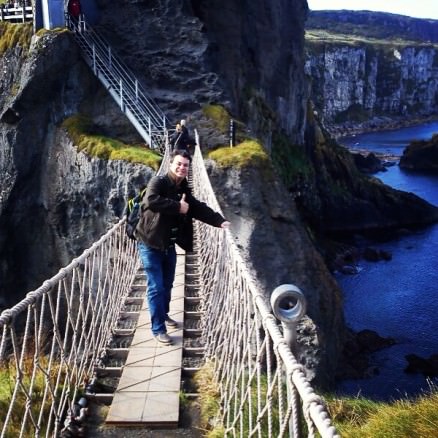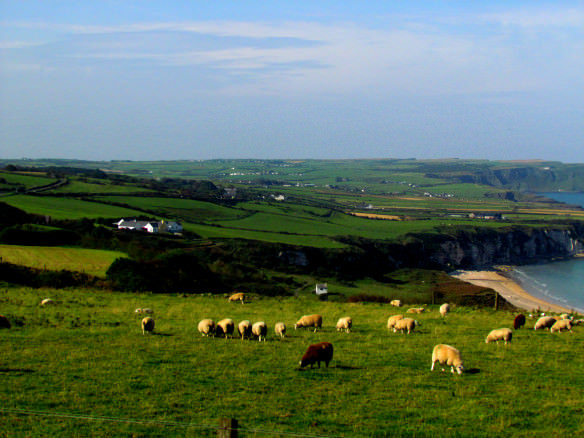 Throughout the day's journey you'll see loads of beautiful green rolling hills, breathtaking coastline and lots of cattle and sheep that are quite fortunate to have such posh surroundings. Our bus driver and tour guide John was quite an entertaining character. He had loads of fun stories to share and a few pranks to pull. I won't go into too much detail on that as to not spoil the fun, or scares!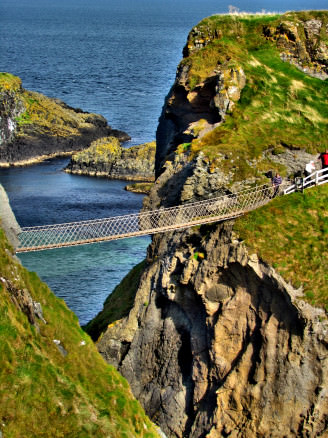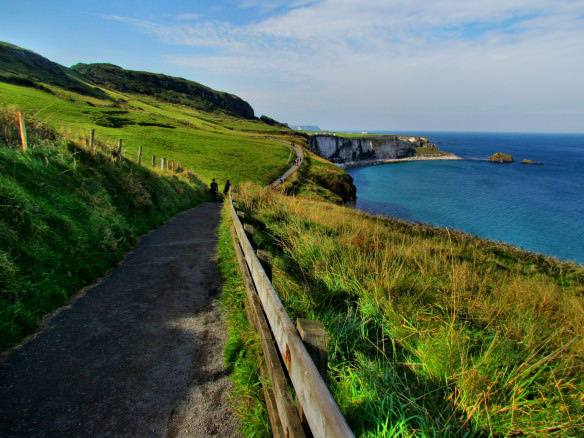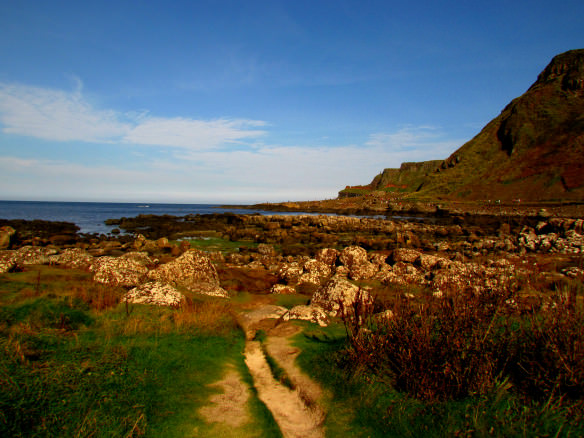 Giant's Causeway
The main event of the day was a visit to one of the most famous spots on the emerald island, Giant's Causeway. A place where British Prime Minister David Cameron found awe inspiring during his visit last year during the Olympics. Giant's Causeway is a dramatic and thought provoking place, consisting of around 40,000 interlocking basalt columns. According to scientists, the site spawned from a volcanic eruption 60 million years ago. According to our tour bus driver, the rocks were placed during an epic brawl between a Scottish Irish giant. On a clear day, you can see Scotland just across the sea as it's only about 20km away.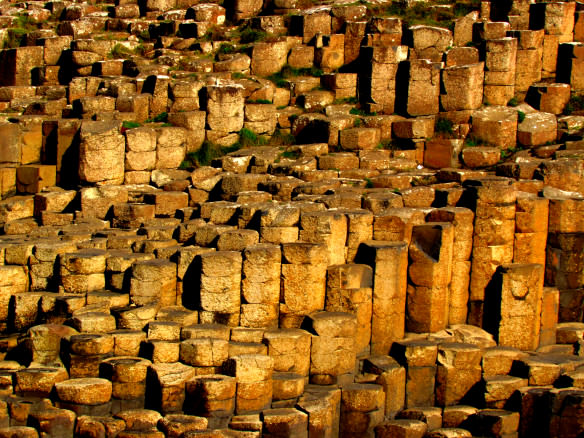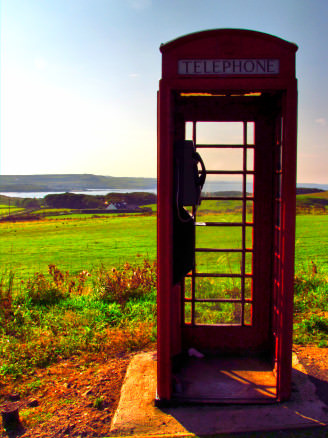 We had a 2 hour stop at Giant's Causeway and the entire area is stunning. If it's a nice day, like it was during my visit, you can grab sandwiches from the cafe or take a picnic and maximize your time admiring the scenery. If the weather isn't so good, there is a pub or hotel to eat at and you can take a shuttle bus down to the Causeway. In any event, the shortest walk is just 15 minutes from the visitors center to the Giant's Causeway.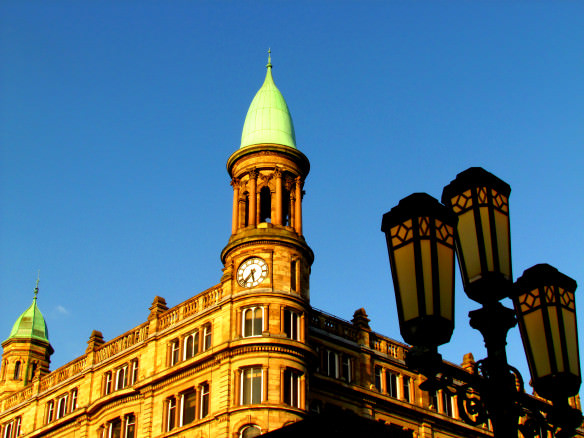 Belfast, Northern Ireland
On our way back to Dublin, we drove around the docks where the infamous Titanic ship was built. We also saw the studio where the hit TV show 'Game of Thrones' is currently being filmed. We then had 1 hour of free time to stroll Belfast as the Paddywagon bus was centrally parked next to City Hall. Use that time to check out one of the coolest city halls in Europe and if you're thirsty for a quick pint head over to the famous Crown Liquor Saloon. Crown has some of the most beautifully ornate woodwork you'll ever see in a pub, carved by Italian craftsmen. On a previous visit to Belfast with my father, we spent time at the Crown. My father typically loathes pubs, but loved Crown Liquor Saloon.
The Paddywagon Giant's Causeway Day Tour from Dublin costs  €60 ($80 USD), leaving Dublin at 7:30 am and returning around 8:15 pm. There are 3 centrally located pickup stops in the center of Dublin. It's a convenient, worthwhile and fun way to experience the best Northern Ireland has to offer. *Updated summer of 2018: Paddywagon no longer offers this exact day tour from Dublin. They do offer a Belfast Day Tour from Dublin. It that includes a visit to the 6th century monastery of Monasterboice and the Titanic Experience. Price of that tour starts at $52 US per person*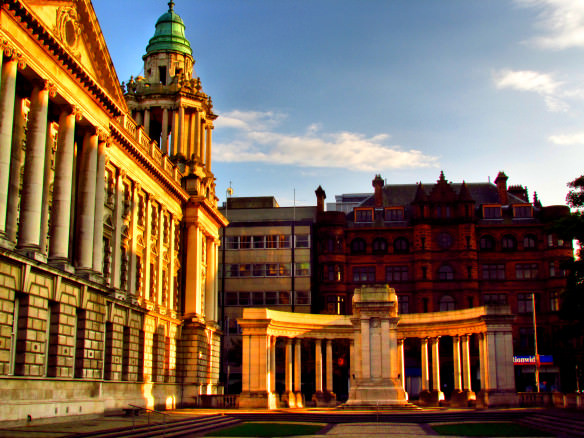 More Paddywagon Tours in Ireland
Among several multi day options, Paddywagon offers a 4 day southwest tour of Ireland from Dublin starting at $441 per person. They also offer a 3 Day Northern Ireland Tour from Dublin including Giant's Causeway and Carrick-A-Rede Rope Bridge from $278 per person. *These are current multi-day tours in summer of 2019*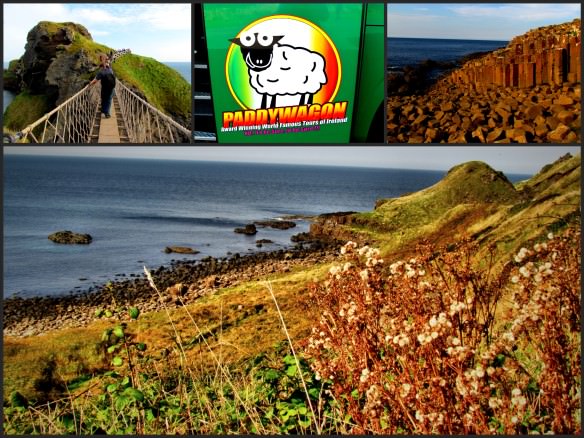 Disclosure: Paddywagon Tours provided this tour free of charge, but we received no financial payment for this review. Bell was unfortunately unable to take the tour due to prior commitments (she certainly wanted to). The opinions, experiences and photos included in this article are solely those of Alex. Also, this article contains some affiliate links.