One of the best parts about living in Boston or visiting the area are all the incredible day trips you can take, to places like the New Hampshire and Maine coast. As we live near downtown Boston and parking spaces are limited in our area of Allston, we choose not to own a car. We rely on public transport and when we need it, we rent cars from zipcar either by the hour or by the day.
Renting Zipcars in the Allston Area of Boston
In our young neighborhood of Allston, sandwiched between Boston University and Boston College, there are many zipcar owned spaces in various parking lots offering a wide variety of economy cars, sedans, SUV's and mini-vans. We've rented a mini-van to do boring stuff, like move furniture, and we've also used the service to meet up with a friend for dinner in Federal Hill in Providence, Rhode Island, which is just 40 miles from Boston and a great spot in summer. Alex's Dad recently visited from Florida and we conveniently rented a zipcar one Saturday for a fun road trip along the wonderful beaches of New Hampshire leading up to the lovely town of Portsmouth. We then continued along the coast of Maine, to picturesque Nubble Lighthouse at Cape Neddick.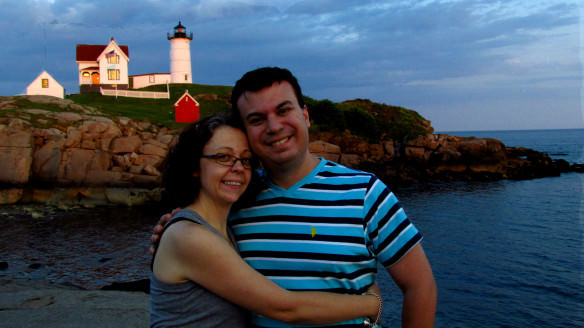 Portsmouth, New Hampshire
Portsmouth, New Hampshire, originally settled in 1623, is America's 3rd oldest town and is located just 57 miles north of Boston. It's hard to decide which was more enjoyable- driving along the coast with a long stretch of beaches or the quaint colonial town itself. My 87 year old father visiting from Florida really enjoyed Portsmouth as well.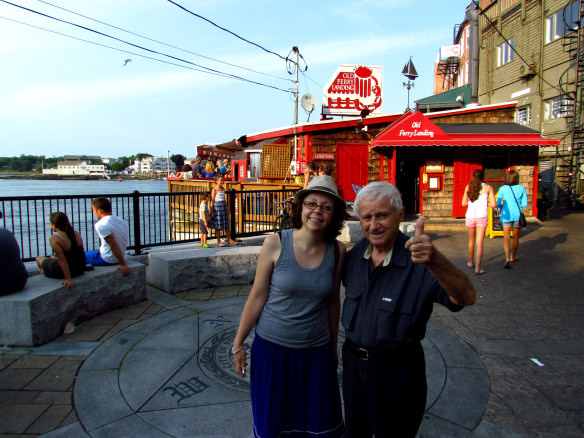 We enjoyed nice coffees at a quirky German themed coffee shop called Vonsolln. We recommend their coconut flavored coffee.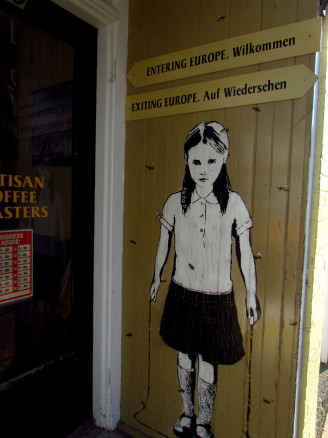 Along the coast we also enjoyed great ice cream at The Beach Hut in Rye, New Hampshire. One of the most pleasant surprises about moving to New England is how seriously people take great ice cream. The flavors and quality are like a silky smooth dream. We highly recommend the maple walnut, and if you choose the lobster roll don't worry, it's not actual lobster in your ice cream!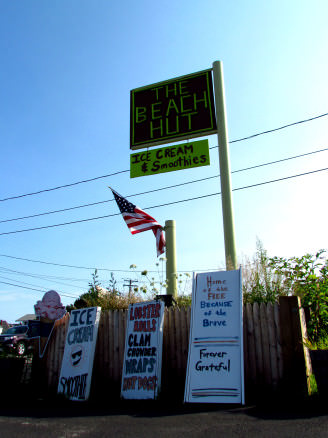 Kittery, Maine
There's so much great lobster in Maine. On a previous zip one evening to Kittery, Maine, we enjoyed a tasty lobster and excellent fried scallops at Lobster in the Rough, which also has a wonderful view of Portsmouth from their deck on Badger Island, which sits on the Piscataqua River. The food pairs nicely with the wonderful view!
Cape Neddick Lighthouse, aka Nubble Lighthouse
A fantastic place to watch sunset is at the famous Cape Neddick Lighthouse, near York. Often referred to as "Nubble" Lighthouse, this is one of the most famous lighthouses in the United States. So if you want to watch the sunset here, consider arriving a bit earlier on summer evenings, otherwise you'll be waiting in a long cue of cars and struggle to find a parking spot, like we did. We were surprised to find nearly 20 cameras atop tripods, photographing this historic spot. Because of Maine's rocky and hazardous coastline for ships, US President Rutherford B. Hayes appropriated $15,000 to build the lighthouse in 1874. It was completed in 1879 and is still functional today.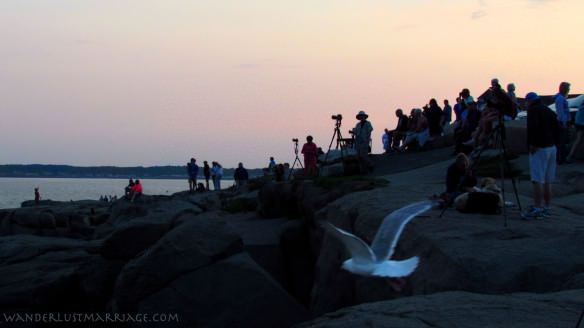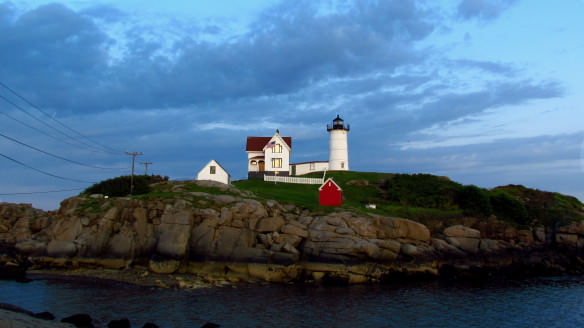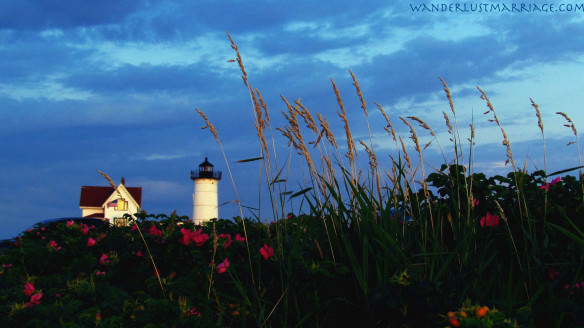 Cape Neddick Lobster Pound
To cap a wonderful day trip, we enjoyed a nice dinner at the Cape Neddick Lobster Pound. The mussels cooked in a white wine based broth were definitely the highlight of the meal, but their fried seafood was not as good as Lobster in the Rough in Kittery. Afterwards we zipped back to Boston in the car in around 90 minutes. It was an all around fantastic day, and brought back wonderful memories for Alex's father, who drove his young children along this coast in the 1980's, while also stopping at Nubble Lighthouse.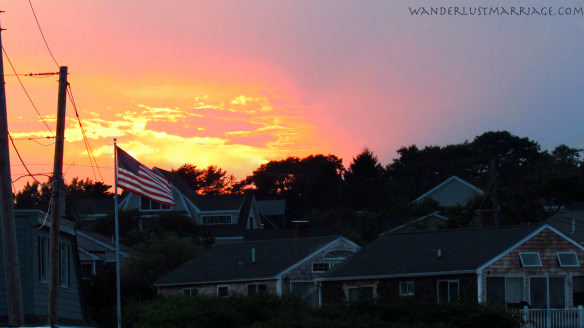 Renting a Zipcar from Boston to Drive the Coast of New Hampshire and Maine
Renting a zipcar for the day on the weekend is especially handy as many traditional rental locations in Boston close early on Saturday and are closed on Sunday (asides from Logan airport). If you're not a zipcar member, consider signing up as they're located in most major US cities and internationally in the United Kingdom, Austria and Barcelona, Spain. Membership fees start at just $6 per month and booking cars couldn't be more convenient, as you reserve the cars online and a sensor on the front windshield opens the door, where you'll find the keys waiting. And for some other great trip ideas, check out their blog, ziptopia.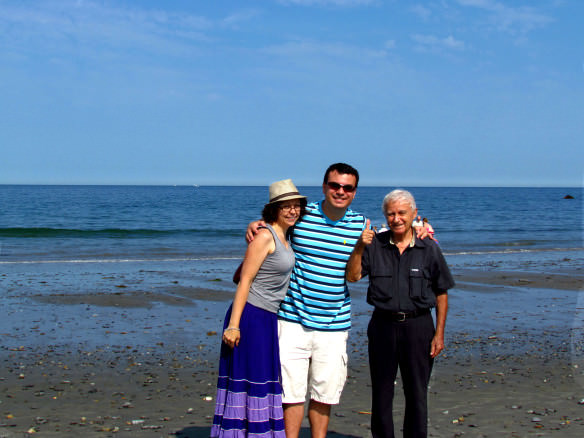 Disclosure: We've recently been added to Zipcar's blogger influencer program. We had previously purchased a membership and paid out of pocket for the service on several occasions beforehand.