The walk of Fame, the Hollywood sign, Beverly Hills, these are the spots that jump to many people's minds when you mention Los Angeles. As locals will tell you, there is a lot more to this city of the stars, that doesn't actually involve them! On my way to Australia it worked out to have a weekend in LA. The flight to Australia is long no matter which way you fly. So breaking up the trip is always a great idea. We also have a good friend living in LA that knows her way around town. In the two days I was there we explored the suburbs that make up the greater LA area. Here are some recommendations for a not so Hollywood trip to LA!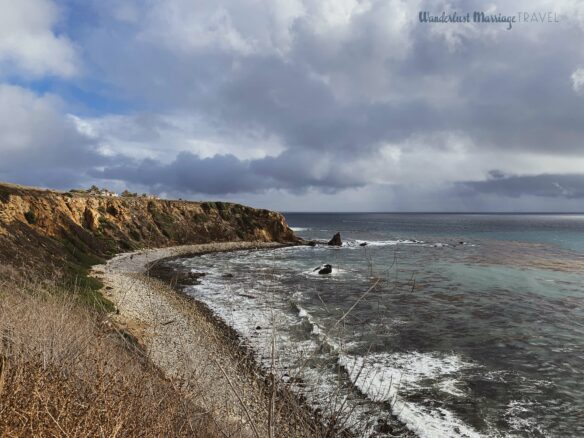 Long Beach
Long Beach is 22 miles south of downtown Los Angeles. Much of the funky art deco architecture is in part due to an earthquake in 1933 that occurred at the hight of the popularity of this style. As the city suffered major damage, architects set to work designing new buildings that had to meet building codes for structural safety and art deco fit the bill.
We enjoyed a delicious brunch at the buzzing Panxa Cocina. Chef Gonzalez is dishing up New Mexico inspired dishes in hearty proportion. The pork chimayó posole is no exception and will melt in your mouth. It's a wonderful spot to add to your weekend in LA itinerary.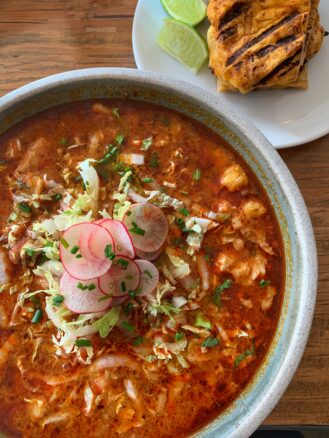 Woodland Hills
Deep in the Valley sits Woodland Hills, which is north-west of downtown LA. The neighborhood is well situated to get to places like Malibu or Santa Monica and it is where our friend, Fiona, a food blogger at Gourmet Pigs, who also contributes to major publications like Fodors, calls home.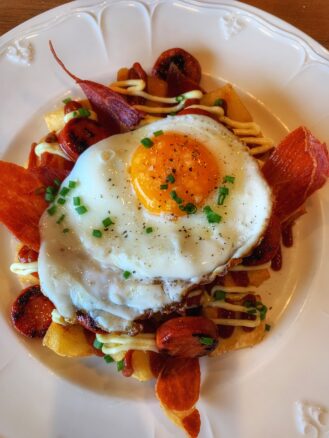 We enjoyed a delicious breakfast at Gasolina Cafe, which has been serving up Spanish influenced meals for just over a year. This funky local restaurant is known for delicious patatas bravas, the potatoes are crispy on the outside and fluffy on the inside. I also loved their sweet rice paella which included dried cranberries and almonds. It's a fun take on paella.
Venice Beach and Santa Monica
A weekend in LA wouldn't be complete without beach time. While these two hot spots wouldn't be considered off the beaten track I had to include two places we stopped at.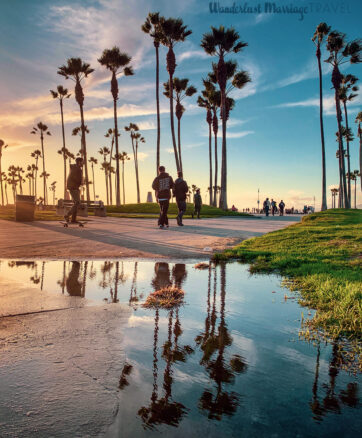 Normally, when I want a coffee I go either black or for a cappuccino. I keep it simple as I love good coffee, specifically coffee-flavored coffee! But Fiona being more adventurous, ordered a Caffe Rico from Menotti's Coffee Stop. It was an unexpected balance of coffee, sweet and citrus. I highly recommend trying this drink. And seriously, as a no flavors EVER in my coffee kind of human, this is really saying something!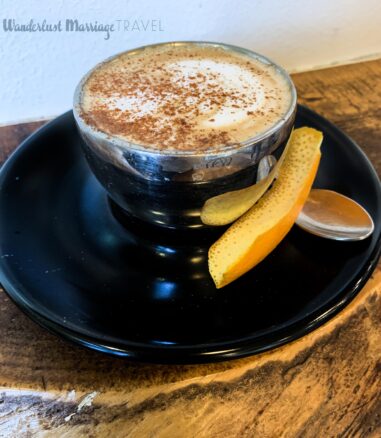 We also stopped in for a wine at Esters Wine Shop & Bar. This is a beautiful bar that is tucked away from the beach and the wonderful curated selections of wines and cozy atmosphere is well worth popping in for.
Hiking Around LA
With all the eating, we needed to walk. LA is not a walking kinda place. However, there is a lot of great hiking surrounding the city. We walked along the beautiful cliffs at Rancho Palos Verdes. If you stay on the cliffs this is an easy walk. Getting down to the beach is a little more of a challenge as the path can be a bit slippery and steep.
I also went for an 8km (5mile) hike into the Boney Mountain state wilderness area. The trials here range from a nice stroll to some strenuous hiking. As I was getting on a 14-hour flight later that day, I went for a more strenuous option in the hopes I'd sleep on the plane (it worked!). I could have spent all day out there. It was beautiful and with so many options you really could explore all day. I headed toward the waterfall at Boney Mountain, but given California's drought that wasn't the smartest idea. It was just a trickle. If I could go back, I'd head up to the Boney Mountain overlook trail which is a 9.1 mile long hike. I'd also pack snacks and plenty of water.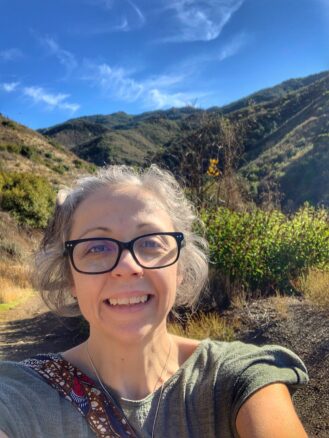 After your hike head into downtown Thousand Oaks. Chocolatine French Cafe has wonderful coffee and seriously delicious macaroons. After hiking, you deserve a treat, or two!
Miles and Stops For a Weekend in LA
Alex and I love using miles to spur on our adventures! My trip came to a total of $502.35 USD, which is amazing as we booked kind of last-minute (end of October) for travel during the holidays. This was due to a family situation that left us uncertain whether we would travel to Australia for the holidays. I left December 9th and returned on the 30th and spent my first Christmas in Australia in 15 years. I used JetBlue miles for a one-way ticket and paid $5.60 in taxes to get to LA. From LA to Australia, I used 85,000 Delta miles and paid $131.45 in taxes. Finally, to fly back to DC I paid ($365.30) for a United ticket as I left it too last minute to book. If you want to learn more about travel hacking with credit cards and millage programs let us know at [email protected] or read our post on Travel Reward Cards.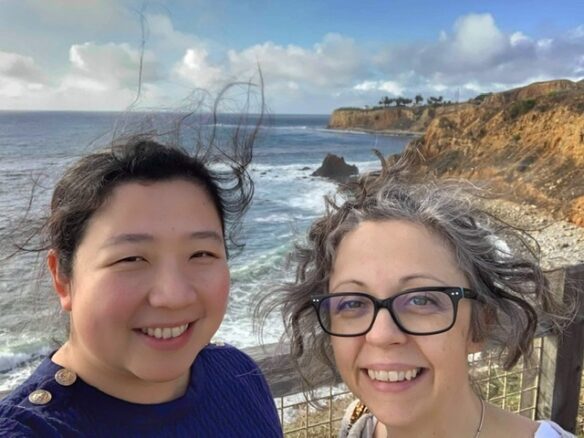 Photo of Fiona and I hiking. To read more about amazing eats in both LA and around the world check out Fiona's website, Gourmet Pigs or find her on Instagram